Following "when i met you," Toronto's lemin. further demonstrates her talent for heartbreak ballads on "tv."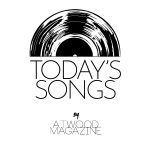 Stream: "tv" – lemin.
[soundcloud url="https://api.soundcloud.com/tracks/849019693″ params="color=ff5500&auto_play=true&visual=true&hide_related=false&show_comments=true&show_user=true&show_reposts=false" width="100%" height="300″ iframe="true" /]




---
Have you ever had an evening where your romantic pursuits simply did not work out? Never fear— the experience may well be effective fodder for some powerful songwriting. In any case, this is what ended up transpiring for Toronto-based artist lemin., who channeled the events of such an evening into her latest single, "tv."
"I wrote this song on a night where the guy I was interested in told me they'd come over and then bailed," she explains. "I felt dumb, because I'd gotten ready, put my makeup on, and was waiting around for them, but they never showed up. I felt like they didn't see me as a person, but rather an object to fill the bored moments of their life."
A stroke of misfortune, indeed. But on the positive side, lemin. now has a new track to add to her collection that she's been steadily compiling since 2015. That was the year she inaugurated her SoundCloud page with her original tracks "Better for You" and "You Know Too Much," along with joining the staggering masses of "Smells Like Teen Spirit" cover artists.
Two years afterwards, lemin. put out her debut EP, hold A: act 1, named in honor of the Mario Kart instructions: "hold A to accelerate." Act 2 followed up in 2018, and these two releases collectively explored the various feelings that ensue from a breakup: heartbreak, anger, and acceptance.
Her upcoming album, petey passed away, will continue to detail powerful emotions in this manner. She's described it as "an intensely personal album about desire and vulnerability — what happens when we give ourselves to others, and how it makes us feel when desire isn't returned."
The first excerpt of this project was "when i met you," released earlier this year. lemin. has already done a stellar job at incorporating multiple genres into her music— R&B, electronic, punk rock and folk among them— and this new track throws hip-hop into the mix, thanks to a few bars provided by her fellow Ontarian, Sean Leon. "When Jack Rochon's beat drops and Sean Leon tells his story, You. Will. Vibe," lemin. promises.
---
It didn't take long for a follow-up to emerge. "tv" further demonstrates lemin.'s preferences as a singer— not just for having her song titles in all lower cases, but also her lyrical strategy of "turning my sad into songs" and detailing journeys of "self-actualization and personal growth."
The disappointment of the evening is chronicled clearly, as lemin.'s "rush to put my makeup on" and gear up for a fun outing turns out to be for naught. She's simply left asking her would-be beau: "you said you might stop in for a while. Why, why didn't you?" It's a dehumanizing experience that leaves her feeling like a static television image rather than a 3-D being— hence, the song's title.
The instrumentation of the track mirrors these somber feelings. It's mainly a soft piano loop, whose minimalism is the right match for a song about the loss of hope. Some strings added later on in the track are an effective addition, as they add to the emotional gravitas of the situation detailed in "tv."
Like many strong songs of this thematic nature, this one demonstrates that the singer will persevere in the wake of being let down. While the second verse is pretty similar to the first one, one key difference is that lemin. is no longer "rushin' to put my makeup on," but "keepin' it on"— maybe her next roll of the dice will be more successful, it seems? She's also decided to release her negative energy by going for a drive. Once again, riding off in a car becomes a lyrical metaphor for reinventing one's self and doing what it takes to feel alive again.
In the end, as much as getting stood up stinks, there may indeed be a way to transform the event into something more promising. A moving new single like "tv" serves as a fine case in point in that regard.
— —
Stream: "tv" – lemin.
— — — —
? © 2020
:: Today's Song(s) ::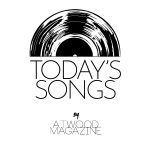 ---
:: Stream lemin. ::