Land of Talk step into some of their most emotional stories yet on 'Indistinct Conversations,' bringing with it a warm touch of humanity and heart, and Atwood Magazine spoke to the band on its creation.
— —
The first listen of Indistinct Conversations is one like no other. Fans have already become quite familiar with Land of Talk and lead singer Elizabeth Powell's dulcet vocals, but what this latest album does is expand on not only their sound but their storytelling as well. Indistinct Conversations is Land of Talk's most emotionally stirring album to-date.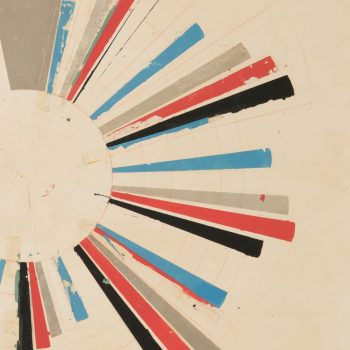 The beauty of the album is that it doesn't remain in despair nor meander through insurmountable melancholy – warmth exists within each song, and as Powell croons and manifests the lyrics into being, a visceral experience occurs where listeners are taken into a dreamscape of the band's creation – and it's absolutely intoxicating. Album opener "Diaphanous" is delicately sweet within its first few minutes and grows into a bolder sound that acts as a perfect introduction into the album as a whole. With "Look to You," the guitar becomes stronger in its presence and provides a heavier tone that adds a level of lush dynamism to the album. The bassline at the halfway point continues this trend with the slick playing.
"Weight of That Weekend" is one many will be familiar with. It was the first single released and the story of uncomfortable but needed realizations of manipulative persons in Powell's life. Its lyrics ache but Powell's lulls are laced in hope and of bright tomorrows. "Compelled" welcomes listeners to the halfway point of the album with a relaxed sound. An easy listen that will have heads wafting back and forth to the melody.
Nearing the album's end, "Festivals" and "Now You Want to Live in the Light" take a spotlight approach on Powell. The two tracks are tender, both showcasing the charm that Powell's incantations bring. Powell's ability to capture audiences is in full display, and if listeners weren't already hooked, the combined forces of these two will certainly do the trick.
For questions on the album's title, the final, title track will have the answer. The collage of recordings and messages feels personal and almost intrusive – like listeners are entering into personal conversations. But, if anything, it shows the talent Land of Talk has at bringing fans together, and with this final song, it feels listeners around the world have become a little closer.
Indistinct Conversations is a stand-out in every way, an album that will act as a great shine on Land of Talk's discography.
The album left us curious, so Atwood Magazine spoke with the band for a deeper dive into the album's creation. Take a look at our exclusive interview!
Listen: 'Indisctint Conversations' – Land of Talk
A CONVERSATION WITH LAND OF TALK
Atwood Magazine: I imagine the circumstances around Indistinct Conversations compared to Life After Youth are pretty different, but it seems one constant has been your support systems. How do you feel the creative process between the two albums differs and shares similarities?
Land of Talk: For this one, we learned how to make a record on our own. I mean, we've always been heavily involved in the process, but it's always been in a professional studio setting with seasoned professionals at the helm. And I used to make records on my 4-track back in the "olden days" to some (1995-1999 *laughs*) but this was different. This was our first time making a record as a band, in a studio that Chris and Bucky had built by finding used equipment on eBay, FB, etc…
The learning curve was steep in terms of the actual technical approach to recording but I would say for all intents and purposes, we nailed it. Not to mention Bucky's innate production, and poetic arrangement sensibilities which really came through. I don't think any of us had any idea how this was going to turn out but it feels like the most natural record we've ever made if that makes sense. I'm so proud of us.
Your music carries with it a strong emotional charge, many of these songs and stories being immensely personal. How do you approach writing and sharing some of your life's most vulnerable moments? Do you ever have moments of emotional unease on whether or not you want to share a piece of music?
Land of Talk: I sometimes feel guilty that I'm not being MORE direct and vulnerable in my writing as I tend to let my language get really poetic, loose and tangential. Cryptic. And then I have to remind myself that it's MY art, MY voice, MY choice. I'm being emotionally vulnerable in the act of writing and performing the song. I still get to maintain my privacy about what the song is actually about to me.
What draws you to channel such emotion in your music? Is there something that music provides you that other outlets might not?
Land of Talk: I really don't know. Something comes over me. A freedom of being. There's safety in music for me and I believe this is a universal thing. "Music hath charms…" as the saying goes.
Now, onto the album's creation, Indistinct Conversations is such a richly layered album, and the varying soundscapes truly make each track stand out. How did you approach making this album, and where was your headspace at?
Land of Talk: We were just following our instincts and I loved how Bucky just felt his way through each track. It was a very simple process for me because I would show up, play my main ideas and he would follow up with drums and add instrument by instrument depending on what each track was wanting.
The first single you released, "Weight of That Weekend," is one I adore. What made you decide to release this song first? Do you feel it provides a good window to the rest of the album?
Land of Talk: Thank you. I needed to write that song to help me process some heavy realizations. I had this "Aha!" moment after a particularly emotionally disorienting/disturbing encounter with YET ANOTHER toxic, manipulative person. I finally understood and acknowledged what was going on, that it wasn't my fault, and that I could heal and move on to live a meaningful life free of flashbacks, night sweats, and endless triggers. I needed to get all of this off my chest. And in the spirit of needing to get it off my chest releasing the track as the first single seemed fitting.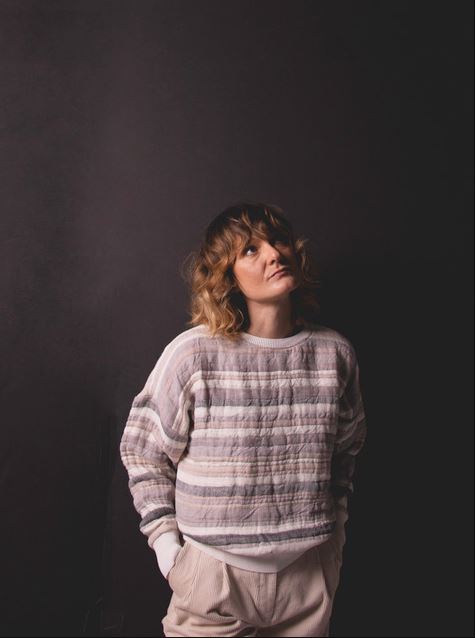 Some songs that stood out to me were "Love in 2 Stages" and "Now You Want to Live in the Light." From their style and the unique vocal cadences on each, they remained in my mind for quite a while. What was the creation like for these two songs?
Land of Talk: Bucky really built worlds for each song. With these two tracks, we really gave them lots of opportunities to become what they became.  Bucky and I would work from one of my demos initially, and then graduate to tracking at his place, but the garage band demo or voice memo would be the reference point followed by swapping out chorus vocal ideas, dropping the drums completely, re-doing bass lines depending on re-arrangements. We just kept digging and exploring and re-visiting with these songs.
As I mentioned before, this album is rich in textures, and a song like "Look to You" I believe is a good example of this. At points, it feels like two songs in one, and the percussion and drums in the song's final moments are absolutely stellar. Was there a specific sound you wanted to convey with Indistinct Conversations?
Land of Talk: "Look To You" opens with my original lo-fi acoustic demo under a recorded conversation between me and my Dad and abruptly shifts into a whole other force of a song. We were like "is this one song or two? Is it an intro and an outro? Is it a before and after? Does it matter?"
Watch: "Now You Want to Live in the Light" – Land of Talk
Now, the final song, the title track, is a pretty aptly named song. What's the story behind these sound clips, and what made you decide to go with Indistinct Conversations for the album's title?
Land of Talk: Ooh. That was a live off the floor jam we did and then Bucky created the sound clip collage from recordings of our family conversations and left messages between family members.
You've had a long history with the music scene, and you've been through many moments of ups and downs along the way. Compared to the EP days of 2006, how do you feel you have grown not only as an artist but as a person as well?
Land of Talk: I feel a little wiser in that I realize I know nothing. I am all gratitude these days. Playing with good, old friends who know me well while allowing me to keep growing into myself and my creative pursuits.
— —
? © Joseph Yarmush
:: Stream Land of Talk ::
---