Returning to a sound that emphasizes and inspires inter-band collaboration, Lake Street Dive remind us of their unique genius on the 'Freak Yourself Out' EP.

— —
Lake Street Dive, a beloved Boston-grown band, released two EPs this year. Free Yourself Up dropped in early May marking the band's first self-produced album after working with David Cobb on "Side Pony" in 2016. The record comprises a significant number of pop-heavy songs lacking the '60s girl group, Motown and jazz strains that seem so central to Lake Street Dive's identity. The tracks on Free Yourself Up spotlight powerful vocalist Rachel Price in all her brilliance, yet subtly push Bridget Kearney, Mike "McDuck" Olsen, Mike Calabrese, and the band's most recent addition, Akie Bermiss, into the background. Popular opinion found Free Yourself Up to be overall a more "accessible" or "radio-leaning" album adopting a sound that seems less genuine to Lake Street Dive's distinctive personality. One of the singles off the EP, "I Can Change," is a lovely acoustic ballad but it sounds like a song off of a Rachel Price album, not a Lake Street Dive album. Free Yourself Up, its broad narrative scope and pop-heavy style, does not prioritize the inter-band balance or playfulness that fans have come to expect from Lake Street Dive — the quality of the band that takes them from great to brilliant.
Freak Yourself Out, Lake Street Dive's second EP of 2018 that dropped in late November, is a five-song representation of Lake Street Dive in their prime.
Stream: "Freak Yourself Out" – Lake Street Dive
---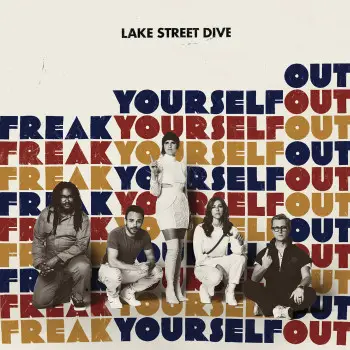 The record follows a fascinating Romantic arc exploring various relationships and emotions — confronting infidelity in "Daryll," sorting through a fond nostalgia of a non-catastrophic, innocent love in "Young Boy," accepting emotional distance from a memory that exists only on the pages of a journal in "Jameson," the inevitable trepidation of falling into a seemingly healthy love in "Angioplast," and the power in having the upper-hand with a new flirtation in "Who Do You Think You Are?" The album begins in a close proximity to the loss of love, reaches a point of ultimate distance in the middle of the album with "Jameson," and end up in a close proximity to the promise, or thrill, of new love at the album's conclusion.
Typically a song's narrative is communicated lyrically and supported, or guided, by the mood of the instrumentation, but Lake Street Dive exhibit their special ability to create a record with five narrative experiences in Freak Yourself Out — music and lyrics as equally compelling storytellers.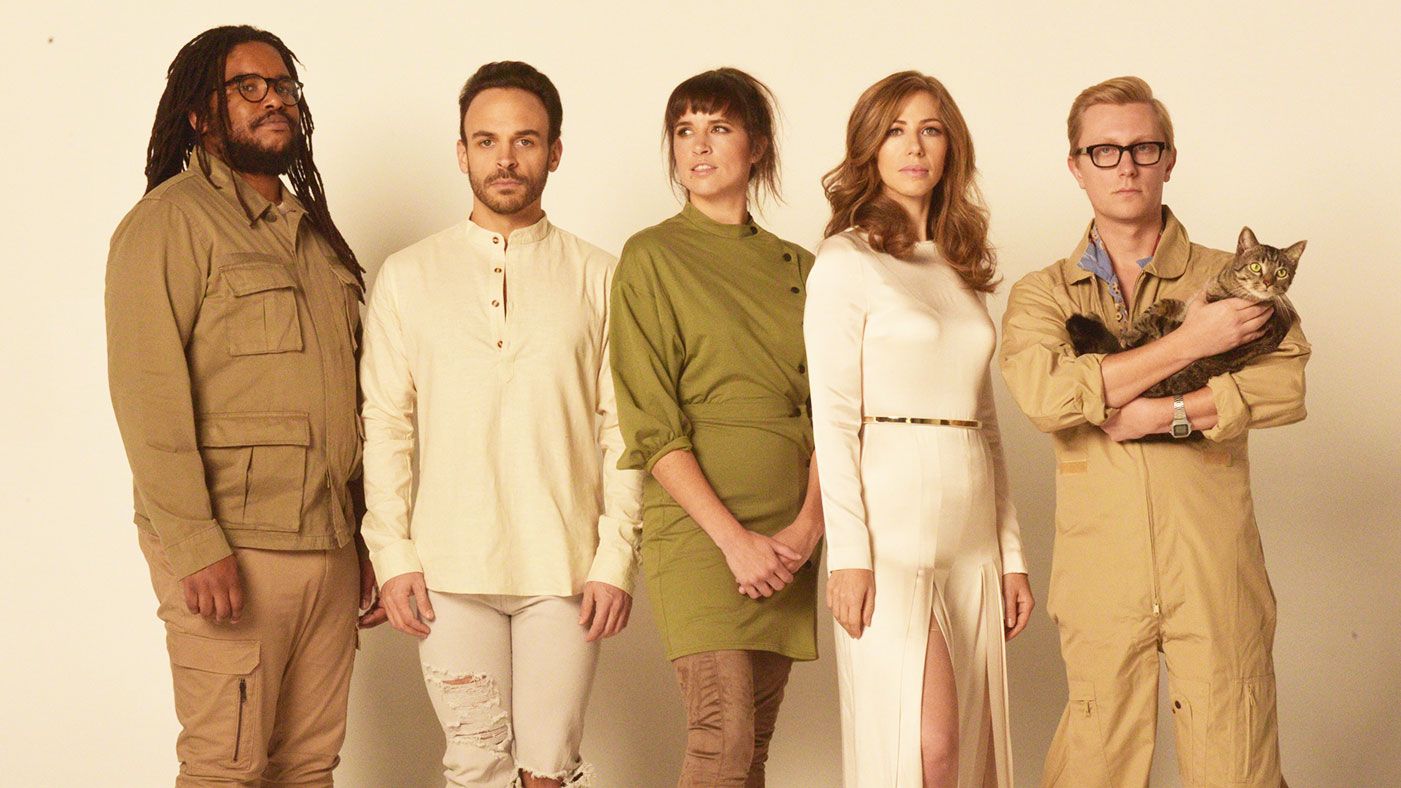 Collectively, Lake Street Dive pull you back to the spring of '99 in "Jameson." In a style reminiscent of the songs from their 2013 debut album Bad Self Portraits, Kearney, Calabrese, McDuck and Bermiss contribute vocally with a dreamy, harmonious chorus of ahhs that hypnotically invites the listener into an empty memory— a love that existed in the past, is immortalized on a page, but has been forgotten completely in the present. While lyrically grappling with what to make of a relationship that no longer holds emotional significance, "Jameson" toes the line between melancholy and indifference; the uplifting, romantic swell of melodic vocals and bright keyboard accents contrasted by brash electric guitar riffs, an inquisitive repetitive bass line and the questions "Who was Jameson? Tell me, what was your name again?"
Freak Yourself Out reintroduces many of the qualities Free Yourself Up lacked or chose to de-emphasize: the call-and-response between Rachel's vocals and the harmonies sung by rest of the band, McDuck's trumpet stylings, and the unpredictability of their songwriting (only Lake Street Dive can write a jam about an angioplasty).
It is no coincidence that by returning to a sound influenced heavily by soul and jazz, Lake Street Dive successfully reclaims their superpower: Synergy — a collaborative sound that is far superior to any one member's talent or individual voice.
— — — —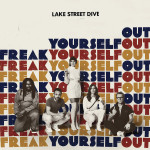 ? © Nonesuch Records
:: Lake Street Dive ::
---
:: Lake Street Dive Tour ::
January 2019
1/4 Norfolk, VA—The NorVa
1/5 Carrboro, NC—Cat's Cradle
1/7 Columbia, SC—The Senate
1/10 Charlotte, NC—The Fillmore
1/11 Athens, GA—The Georgie Theater
1/12 Charleston, SC—Charleston Music Hall
1/14 Macon, GA—Hargray Capitol Theater
1/15 Ponte Vedra, FL—Ponte Vedra Music Hall
1/17 Orlando, FL—The Plaza Live
1/18 Clearwater, FL—The Capitol
1/19 Ft. Lauderdale, FL—The Culture Room
1/21 Pensacola, FL—Vinyl Music Hall
1/23 Birmingham, AL—Iron City
1/24 Lafayette, LA—Acadiana Center
1/25 New Orleans, LA—The Civic