Soulful and smoldering, Marcus Atom's debut album 'Love vs. War' comes to life with stirring passion, stunning warmth, and deep grooves – all of which help light a fire within.
Stream: "Son of a Bad Man" – Marcus Atom
---
Six long years in the making, Marcus Atom's debut album is an intimate, genre-blending record of reflection and change; of personal growth and self-discovery, reconnection to the self and fostering a deeper connection to one's surroundings. Soulful and smoldering, Love vs. War comes to life with stirring passion, stunning warmth, and deep grooves – all of which help light a fire within.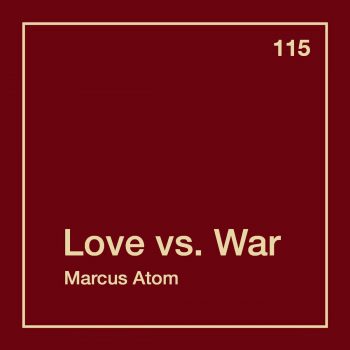 Apologize, but to me you seem confused
So concerned and consumed with what I do
I'm just just trying to live
You just trying to make me better
It's not your fault, see I've always been this way
I'm just a product of my father some thing's never change
I'm just just trying to live
You just trying to make me better
Always on the run
I think that you should know
That I'm the son of a bad man
I'll never trust no one
And that's just how it goes
Cause I'm the son of a bad man
Independently released September 21, 2021, Love vs. War is a radiant, exhilarating outpouring of RnB, soul, rock, hip-hop and more styles seamlessly blended into a visceral unveiling of the self. A Gorillaz collaborator (he featured on 2017's fifth LP, Humanz) with a longtime history of working with and for other artists, Marcus Atom is a Chicago-based drummer-turned-vocalist with songs to sing and stories to tell. His debut album is an introductory thirteen-track immersion: Part sweet, part searing, part dark, part light, part haunting, part confessional, Love vs. War captures a few sides of his still burgeoning, multifaceted artistry.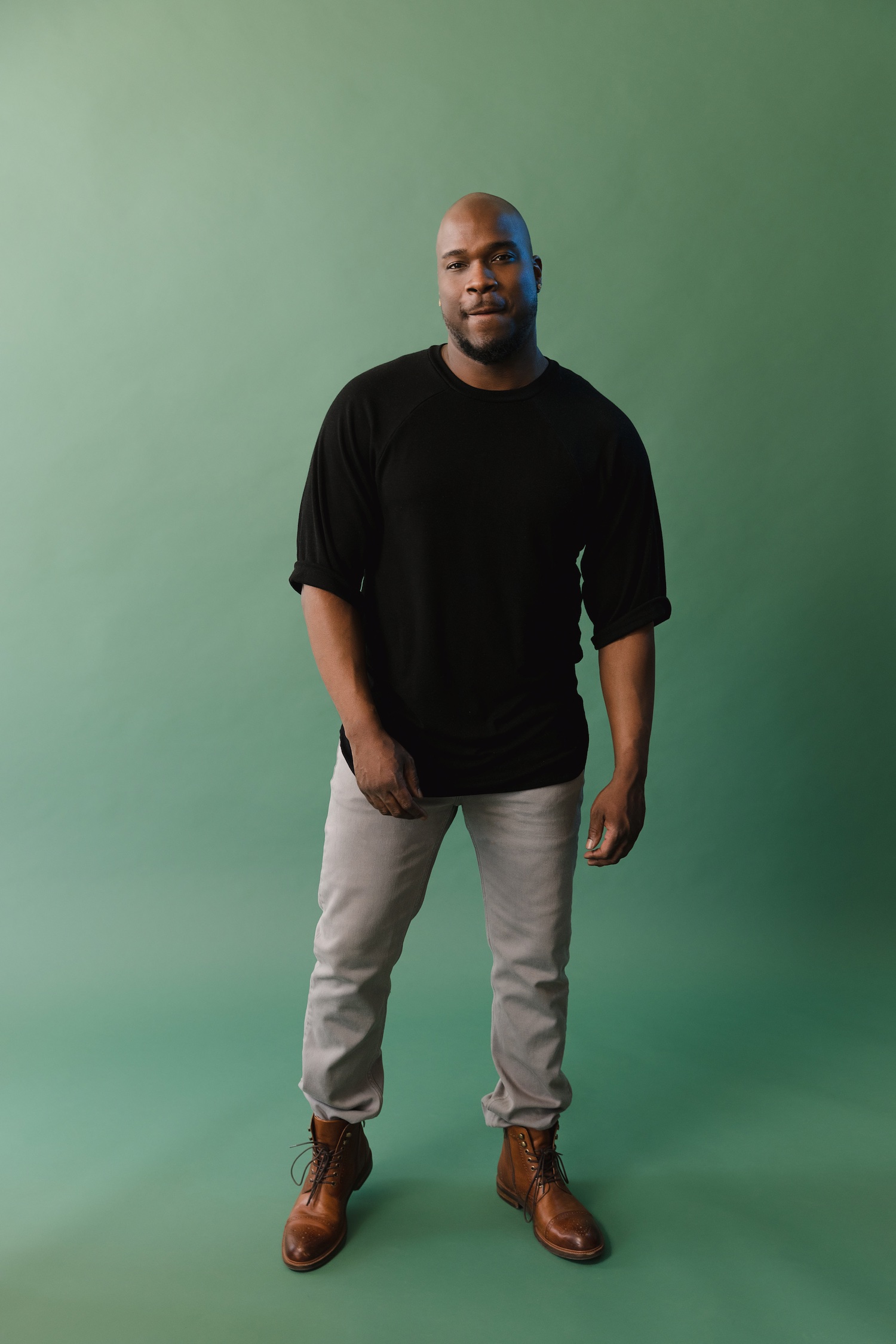 "The first single on this record was written six years prior to the release," Marcus Atom tells Atwood Magazine. "In the beginning there was no talk of a record, it was more about exploring myself as a drummer turned vocalist/songwriter. Over the years — with a lot of assistance from my contemporaries — Love vs. War started to form into what it is today. My vision was to try to create authentic lyrical content and musically stretch my comfort zone whilst still sounding familiar."
I feel like it's a good representation of where I was as a human and an artist in the later years of my twenties. Each song is glimpse into different genres I've been inspired by.
Moody and buoyant music comes together with fine finesse across a deep-diving album of and for the soul. Throughout even his most heartfelt and earnest reckonings, Atom ensures Love vs. War is relatable to all. His poetic, compelling performances blend clever wordplay and vivid imagery with an open and honest candidness that remains present from his intimate opening track "Son of a Bad Man," straight through to the bittersweet finale farewell, "Brian's Song."
The latter, a poignant six-minute homage and ode to a longtime friend, is Atom's proudest moment on the record. "It means the world to me that I got to finish my first album dedicating it to a person who meant a lot to me," he explains, further sharing that the album is dedicated to Brian's memory.
---
The record's title, he says, is inspired by the song of the same name. "['Love vs. War'] was the first song I wrote for this album, and I also thought it was appropriate with the way everything is going currently in society," he explains.
As a lyrically forward artist, Atom has multiple highlights – however, he's quick to cite one of his favorite lines:
Conjuction Junction, I'm to find out how you function so
Maybe later we could get into something
And now i'm motivated
Simply because I saw you tonight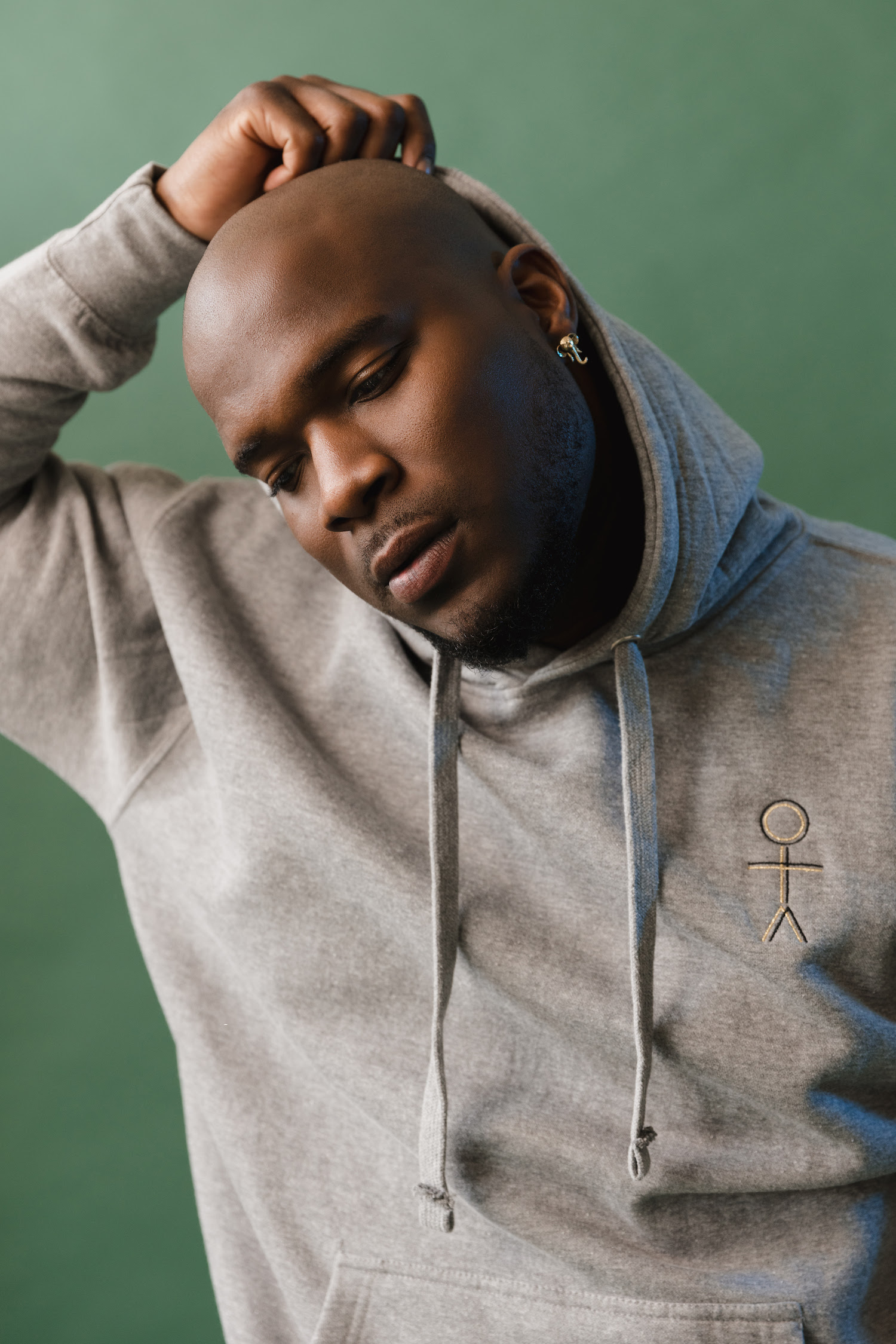 Whether it inspires you, makes you think twice about things, starts a conversation, or simply offers a powerful, exciting soundtrack, there is no denying the beauty of Marcus Atom's debut. From the resounding "After Hours" and the smoky "Aye There" to the hypnotic "Lonely," the charming "Feels Good," the rip-roaring "Apostle (Fire)," and the seductive "Traffic," Love vs. War is exceptionally expressive and powerfully expansive: A thought-provoking collection with thrills and chills at every turn.
"I hope [listeners] go through the same rollercoaster of emotions as I did creating it," Atom shares. "I've learned that there is so much more music inside of you than you realize, and to keep pushing when you feel like you can't go on. It's all worth it to have a timeless piece of artwork."
Experience the full record via our below stream, and peek inside Marcus Atom's Love vs. War with Atwood Magazine as the artist goes track-by-track through the music and lyrics of his debut album!
— —
Stream: 'Love vs. War' – Marcus Atom
:: Inside Love vs. War ::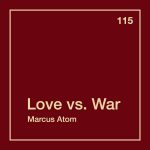 — —
Son of a Bad Man
A song about trying to create an honest foundation with someone you just met — and as a result, realizing the origin of some of the downfalls and insecurities you've been dealing with from relationships in the past.
After Hrs
A song about being by yourself and still comfortable in your own skin no matter the circumstances around you. We don't always need to listen to songs that tug on our heartstrings. This is a song to feel free to.
Aye There
This is about the moment where you see someone who you'll never forget. It could be walking down the street, at a bar, or a museum. That moment where you both realize the attraction for the other person is real.
One
This song is about being unhappy in a current relationship and subsequently testing the waters in another… then realizing that you are the one on the losing end of the scenario.
Lonely 
It's a song about being physically present with someone but still emotionally void inside. The understanding that two people have agreed upon to be connected but only to a certain point.
Feels Good
It's a classic infidelity song. It's about that feeling you get when you've met someone new and they strike feelings in you that you haven't felt in some time. Even though you both understand what you're doing is wrong, the freshness of this new found fling is too much to turn away from… let alone stop thinking about.
Apostle
It's a song about perseverance and endurance. A nod to my musical career and how long it feels things take to get off the ground sometimes.
Love vs. War
It's about choosing the other person over yourself. Even if this relationship has had it's rough points, you try to do your best to keep the ship from sinking. And choose love first over all, to act in love, think in love when it's hard to.
Just the Way It Is
A song about my view of society right now. The way netflix, Ipads and Iphones have limited our social interactions with one another and how I allow myself to get caught up sometimes.
Proverbs
A song about waking up a realizing that you might have made some mistakes the night before or said something you didn't mean. Promising yourself to never do it again only to have it happen again.
Real Ones
It's about not conforming into anybody's idea of what you should be. Being yourself and not boasting about the talents or gifts you've been given. Being humble while being confident.
Traffic
A song about how our minds can easily wander into negative thoughts. An attempt to recenter once we've fallen off the path. Realizing the blessing around you and being thankful
Brian's Song
A tribute to a friend that without I wouldn't be. He was my originally guitarist in the first band I was ever in. After years battling with mental illness, he took his own life. This album is dedicated to his memory.
— —
— — — —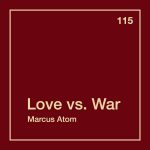 ? © 2021
:: Stream Marcus Atom ::
---