Finding light in those who surround you with love is Lennon Stella's key to moving on in her empowering new single "Kissing Other People."
Listen: "Kissing Other People" – Lennon Stella
---
It's fall tour season in the United States and Lennon Stella is enchanting arenas across the country. With a voice as electric and true as the musicality that surrounds her sound and a contagious presence that mirrors the heart-felt down to earth vibe of her music, Stella is gracing fans – both old and new – with her latest single, "Kissing Other People," and she isn't feeling the least bit guilty about it.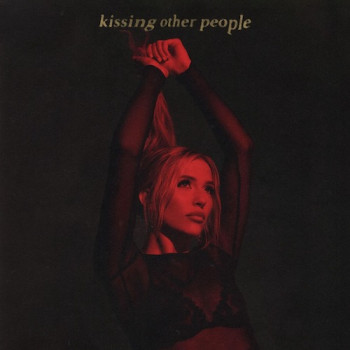 Being surrounded by a musical family and growing up on the set of the hit TV series, Nashville, – a drama centered around music and making it big in the industry – it feels safe to say that music and performing are in Stella's blood. Drawing inspiration from John Lennon – the very artist she was named after – and from exploring her own creative outlets, Stella is making her way into the music circuit, performing and creating in her own unique way.
As a songwriter herself, Stella proves that she's allowing herself to grow and letting her music to grow with her. "Kissing Other People" is a beautiful and breezy toned track that reminisces about a past love, but also embraces the better times that come along with leaving the past behind. It's musicality instantly transports listeners to a place of a better feeling – one that's distant, but still existent. The song suggests that this place – the place of moving on and no longer feeling heartbroken – exists and that it's possible to move forward from a love left behind.
Now it's all green lights
All the doors open
You know you're at the start
You're diving in.
Written by Stella with help from a talented team of songwriters that include Benjamin Berger, Caroline Ailin, Ryan McMahon, Ryan Rabin, and Simon Wilcox, "Kissing Other People" is a unique kind of a breakup song. It isn't centered around a lost love, and it isn't centered around the splitting pain that comes with it. Instead, Stella lets the song revolve around growth and the new confidence she's found by moving on.
Very rarely will you ever hear a song about the end of a relationship that is guilt-free, but the staggering significance of Stella boldly saying "I don't feel guilty kissing other people," not only becomes a declaration of moving forward, but also one of empowerment and confidence. The simple idea of not feeling guilty for letting go is one that is almost always absent in the sad kind of love songs. It's a statement that can get lost in all the plethora of songs that focus on heartbreak, but the truth is, nobody should feel guilty for wanting to begin again. The inspiring new track shows Stella shedding light on how growth and change can sometimes be for the better.
That's how I know that your love is gone
That's how I know I'm really moving on
Cause I don't feel guilty kissing other people
Perhaps, something even more powerful than finally getting to an emotional, guilt-free place is the fact that there's a message behind the song's title that's deeper than just simply kissing random strangers. On the surface, the light-hearted, airy track might sound like your typical moving along song, but more than that, its universal lyrics place an even heavier weight on the word "kissing," and instead of it only meaning "to kiss," it might actually mean "to love." Stella uses the song's lyric video to convey that the act of kissing can translate to one of loving others and caring for the people who care about you in turn.
Filled with behind-the-scenes footage from her time on tour this fall, the "Kissing Other People" lyric video shows Stella enjoying life with her loved ones. While she sings about letting go of feeling guilty for searching for love with someone new, the song also highlights how giving love to others can act as a powerful tool when it comes to healing a broken heart and growing from it. Whether she's dancing with her sister, laughing with friends, hugging puppies, or singing her heart out to an audience, the message behind the video could easily be one where Stella suggests that love still exists in life when surrounded by other people who care about you just as much as you care about them.
Watch "Kissing Other People" – Lennon Stella
---
The indie artist has been touring the US for the past few months along with The Chainsmokers and 5 Seconds of Summer, and the audiences at these shows were actually the first few to hear this track before its release last week. Performing the song in front of a live crowd led fans of the singer to embrace its release with nothing but pure excitement and happiness knowing now that the song is available for everyone to stream everywhere.
With its catchy pop beat and exciting melodic flow, "Kissing Other People" is one of those songs that sounds like it was made to be heard live in person. Stella's voice layered on top of harmonies of her own bring character to the song, and a stunning sound that makes it easy to envision an entire arena dancing along with her. In her latest update, the singer shared with her fans some major news – her own EU / UK headline tour. Finally breaking out onto the music scene on her own, Stella shared her excitement online, proving her passion and eagerness to create and share her art with others.
Hellloooo my sweetest EU & UK friends!!! I'm bursting to tell you that I'll be heading to see you guys on my own tour beginning in February. You can sign up for presale now on my website — Can't fuckin wait to squeeze u all! – Lennon Stella on Instagram
There's an authenticity to Lennon Stella's artistry that's been evident from the beginning of her first days in the spotlight, and it emanates from her presence and her passion. Whether she's onscreen or onstage, Stella's voice is captivating and capable of bringing a new kind of truth to storytelling through song. Diving into her past and using her experiences to acknowledge a level of growth that so many of us try to attain is the level of inspiring more artists should try to aim for. In the meantime, Lennon Stella's the one reminding everyone that it's completely okay to not feel guilty, and we're lucky to have her.
Don't pass up the chance to hear "Kissing Other People" live for yourself. Find tickets for Lennon Stella on the World War Joy Tour here.
Listen: "Kissing Other People" – Lennon Stella
— —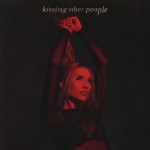 ? © CeCe Dawson
:: Today's Song(s) ::
:: Stream Lennon Stella ::
:: Lennon Stella Tour Dates ::
Nov 6 – Louisville, KY – KFC! Yum Center
Nov 7 – Indianapolis, IN – Bankers Life Fieldhouse
Nov 8 – St. Louis, MO – Enterprise Center
Nov 9 – Madison, WI – Allian Energy Center
Nov 12 – Milwaukee, WI – Fiserv Forum
Nov 14 – Oklahoma City, OK – Chesapeake Energy Arena
Nov 15 – Kansas City, MO – Sprint Center
Nov 16 – Wichita, KS – Intrust Bank Arena
Nov 19 – Denver, CO – Pepsi Center
Nov 21 – Salt Lake City, UT – Vivint Smart Home Arena
Nov 23 – Phoenix, AZ – Talking Stick Arena
Nov 24 – San Diego, CA – Viejas Arena
Nov 26 – Los Angeles, CA – The Forum
Nov 29 – San Francisco, CA – Chase Center
Dec 1 – Sacramento, CA – Golden 1 Center
Dec 3 – Tacoma, WA – Tacoma Dome
Dec 5 – Portland, OR – Moda Center
Dec 6 – Vancouver, BC – Pepsi Live At Rogers Arena
More information on Lennon Stella's 2020 Headline European tour here.