Unrelenting and unapologetic, OK Hotel's heavy-hitting 'Come and Find Me' EP is an invigorating, angst-fueled record for all wayward and wandering souls in need of a pop-punk anchor to call home.
Stream: "Get Out" – OK Hotel
---
OK Hotel's sophomore EP opens with a gut-punch: "Help me please, because everything's scaring the hell out of me," Josh Fogarty begs, his roaring voice a beacon of inner churn and charged emotion. "I don't want to be a freak, 'cause you never cared." Angst marries raw, feverish energy as the Australian alt-rock band deliver their heaviest reckoning yet, simultaneously diving deeper and soaring higher than ever before as they confront their turbulent twenties head-on.
"Come and find me in the deep end," Fogarty sings, inviting us to join in the havoc and venture further into his fever dream. "Come and find me, I'll be weightless." Unrelenting and unapologetic, OK Hotel's heavy-hitting Come and Find Me is an inspiring, invigorating record for all wayward and wandering souls in need of a pop-punk anchor to call home.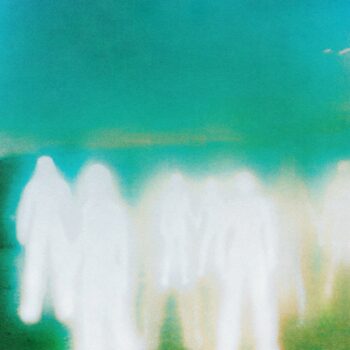 Help me please
Because everything's scaring the hell out of me
I don't want to be a freak
'Cause you never cared
Now we're desperate and helpless
On a lifeboat going nowhere
Come and find me in the deep end
Come and find me, I'll be weightless
Don't think twice just gotta hear you say
I, I, I wanna get out one more time
Do you wanna feel mе?
Just gotta hear you say
I, I, I wanna get out, for the sunshinе
I, I, I wanna get out one more time
– "Get Out," OK Hotel
Independently released July 19, 2023, Come and Find Me is turmoil unleashed in cathartic waves of passion and pure alt-rock euphoria. The follow-up to 2020's debut EP Stay Bright finds Wollongong's OK Hotel – the trio of Josh Fogarty, Liam Jordan and Chris Peruch – honing their craft as songwriters, storytellers, and performers all at once. Inspired by emo, grunge, '90s post punk, and more, the band's definitively alternative sound feels impressively timeless, for what it is – a testament to the unbridled humanity they pour into every one of their songs, be it an anthem, power-ballad, or something in-between.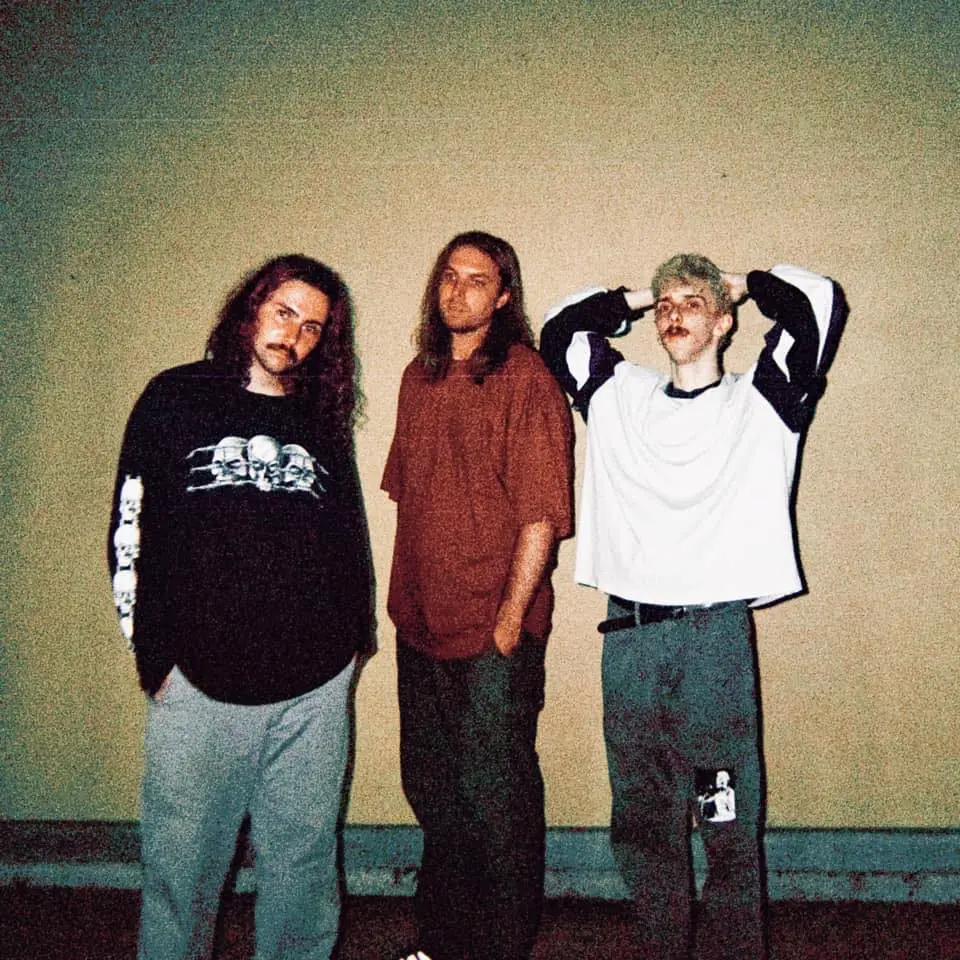 "We basically wrote and recorded the whole thing above a record store!" Fogarty tells Atwood Magazine. "We'd clock in at about 10 every morning and sometimes finish up at around 1-2 AM. We had some super long days and started to go a little stir crazy cooped up in the control room. On the first day of recording the studio started to flood from this crazy storm and we were all kinda thinking 'yeah that's it the record's done,' which ended up being a bit of a vibe killer turned into a 'wow anything's possible now' Disney-type moment. It's the first time we worked together cohesively with the new line-up on a release, and there were a lot of moments that really got the sparks going. Some of the songs started in 2019, so it felt really great to finally put stuff under the microscope and whip them into shape with the time crunch element."
"We wanted this one to sound more like the band playing in a room with push and pull," he adds. "A big part of that was doing live drums for our pre production. We thought hopefully it would showcase the band a little rawer and emotional than the last EP, hopefully it paid off, but we just wanted it to be this loud emo soundtrack that takes all the things about the bands we love and grew up with and put our own thing onto it."
"With the record's raw feeling there's less space to hide, and it's definitely the truest version of ourselves we've given anyone. It's a showcase of our all separate areas of interest in recording techniques, songwriting and guitar while making the record we want to make without much external pressure or focus on validation."
The EP's title Come and Find Me speaks as much to the lyrics' themes, as to the musicality of these seven songs. "It's a line from our first single 'Get Out,'" Fogarty explains. "I feel like it describes the sprawlingness of the record when I listen."
---
Truth be told, there's a lot to take from these tracks. From the aforementioned opener "Get Out," in all its gut-spilling gusto, to the searing ear-splitter "Easy to Say" and the heated, smoldering seduction "Let You Go," OK Hotel grab both our ears and our hearts.
Even the tender finale "How to Love" is a cinematic, aching triumph, with larger-than-life guitars churning alongside Fogarty's emotional wail as he sings, "Then when you saw her out on the water, you won't feel what I feel when you don't love me… when you don't love me… when you don't love me…"
Again, the best way to describe this EP is as a seismic gut-punch.
"My personal highlight would be the last track on the record, 'How To Love,' Fogarty says, smiling. "It's a really heavy song lyrically and instrumentally. Seeing it go from an acoustic song in my bedroom to a huge ending of the record feels great."
---
This record also represents a point of lyrical growth for the band, and Fogarty says he has plenty of proud lines scattered throughout. "There's a lot of moments that make me feel I said something well or summed up something relatable without saying too much," he reflects.
"I'm really happy with the second verse in 'Get Out.' I normally struggle writing second verses but that one feels so nice, "Help me please, i've been waiting here forever but the sharks won't ever leave, swimming circles around me, like the part of you in everything that i could never see." It's about someone impacting you negatively and all their related traumas are surrounding you constantly, but you're so accustomed to it, it just feels normal."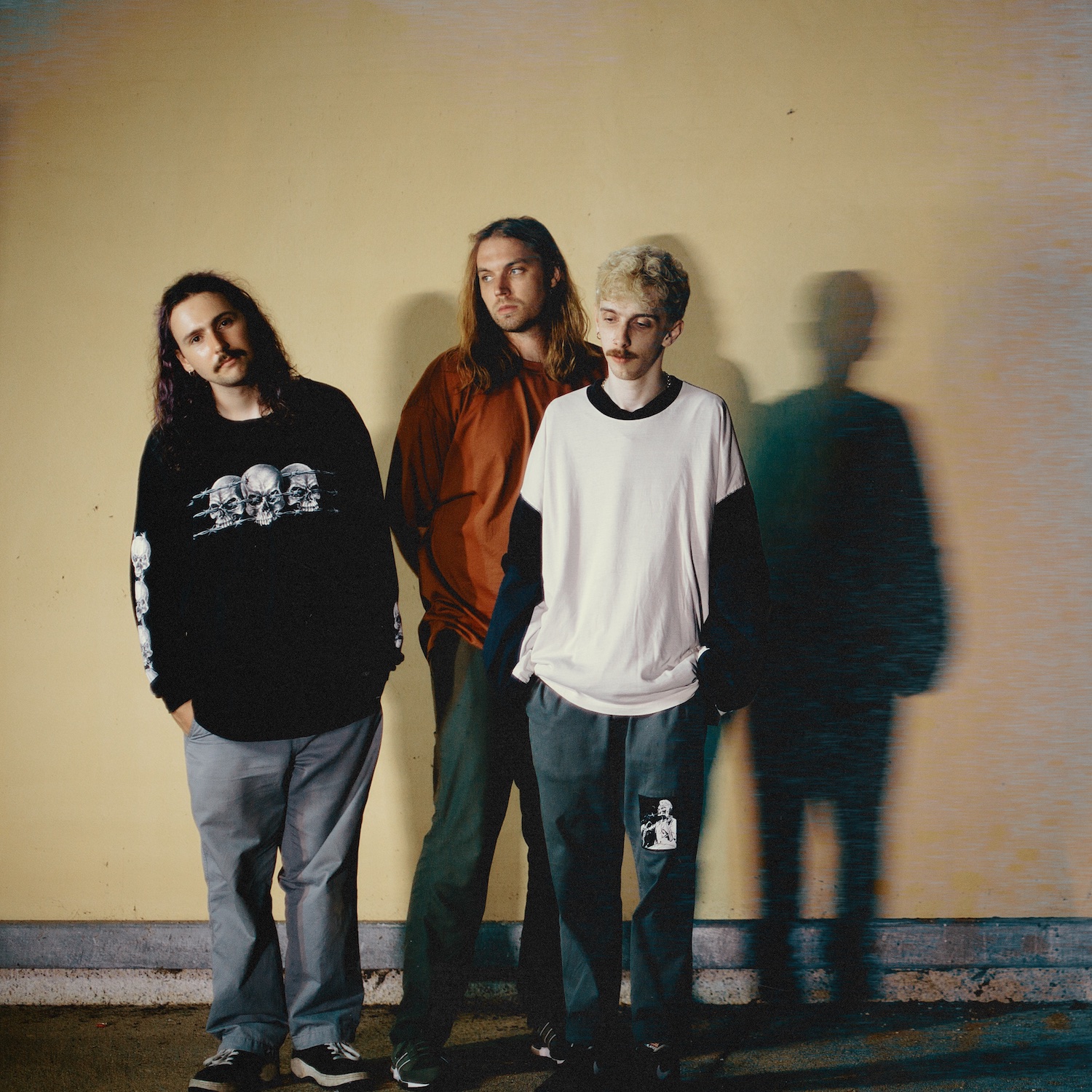 Standing on the shoulders of giants like Nirvana, Foo Fighters, Taking Back Sunday, and Fall Out Boy, Come and Find Me captures unadulterated angst better than any record we've heard all year.
"I guess I want people to like it, but hopefully they also resonate with the themes I'm writing about," Fogarty shares. "Maybe a lyric can help you connect something about a situation you're going through or even flip a perspective around. We had so much fun making this, now it's yours!"
Experience the full record via our below stream, and peek inside OK Hotel's Come and Find Me EP with Atwood Magazine as the band goes track-by-track through the music and lyrics of their sophomore EP!
— —
Stream: 'Come and Find Me' – OK Hotel
:: Inside Come and Find Me ::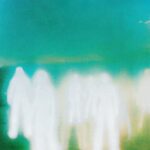 — —
Get Out
We'd been playing this song live for about a year before we actually sat down and made the record. It was definitely the one we were most keen about fleshing out in the studio. Liam sent me his original version for the song back in 2020 and we kind of went back and forth with ideas. It was the first foundation we had to make the record on, so it all kind of developed like a mission statement from that.
Easy to Say
This happened right at the end of pre production as a 'now let's do a fast one' moment. Normally with songs one of us just presents something and we go from there but this time we all wrote the different guitar sections; Chris made the verse/pre chorus, Liam made the chorus/lead and josh made the intro/post chorus. It all came together in about 30 minutes.
Let You Go
We had about 4 alternate versions before letting the dust settle on this one. I was still working on lyrics until the day we tracked vocals and I think we even made a change a few days before it got mastered, but interestingly enough it all fell into place. It's a really heavy and necessary moment. I'm glad we roughed it out.
Break
This ones a Liam track. It crept onto the recording list a week or so before without needing much work. Its got a really unique chorus lift that instantly grabbed me about the demo.
Here Forever
The riff out started in early 2020 and had 3 different choruses and countless re-structures. Liam ended up re writing the final chorus a week or so before vocal tracking. When we first started playing it sounded like a country song and always felt a bit off. Reworking the vocal was incredibly tricky because we got so use to the song. It almost didn't get there, but we made it.
Like the Sun
Recording guitars here was so fun because we let it get really heavy. The bridge is one of my favourite parts of the record and it perfectly nails the weezer vibe we were going for. We had this huge crazy riff outro we ultimately ended up scrapping to just this empty snare hit, then Liam added the the acoustic outro right before mastering.
How to Love
We tried making an alternatively structured version of this like other songs on the record, but this time it just came back to the start. It's this heavy ballad track that we think finished the record perfectly. It's got this huge deftones like release at the end and recording the vocals for that song was a huge accomplishment.
— —
— — — —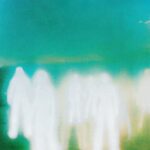 © 2023
:: Stream OK Hotel ::
---