Nashville's Legit Smitty discovers the freedom of disconnect and individuality in his latest single, "On My Feet."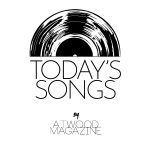 Stream: "On My Feet" – Legit Smitty
---
In such a fast-paced world, it can be hard to disconnect and even more difficult to be comfortable doing so. Going against the grain is discouraged, and people are often told to stay within the "norm." However, sometimes it's necessary to take a step away and observe. To not be clouded with the opinions or validation of others. To sit and enjoy your own company. For Jake Smith, otherwise known as Legit Smitty, it is important to find comfort in solitude as a young artist.
Based out of Nashville, Smitty is known to have alternative rock influences from the likes of Modern Baseball, Beck, and Band of Horses. A Belmont graduate, Smitty has released 12 singles, 4 EPs, and one album within the last few years. Additionally, he founded Holy Moly Records, a label based on bringing artists together to create music and build community. Smitty has shown impressive skills in entrepreneurship, songwriting, and production. His latest single, "On My Feet" (released October 6 via Holy Moly Records), is a testament to his growth as an artist.
The song starts by saying, "Honestly, it's all just a game at this point." Already setting the carefree feel of the song, Smitty opens up with static guitar and drums that lead into the first verse of the song:
Waking up late
Seeing your face
In a half daydream
And I'm half asleep
While Smitty describes this dream-like state, he contrasts it with the song's upbeat nature—slowly "waking up" through the lyrics.
Leaving the state
In a new headspace
And I get no sleep
But I'm on my feet
Here we can see a change of mindset. Smitty explores what it's like to outgrow your surroundings and be "on your feet." People are called where they feel most at home—sometimes, that means taking a chance and leaving. Without change, one can lie stagnant and unaware of the opportunities in front of them.
Smitty repeats the phrase "I'm on my feet again," signaling that taking a step forward has contributed to his growth. Sometimes taking action also means disconnecting and learning to let go. With this, one must find comfort in solitude. If you can't be still, how can you know yourself outside of the context of the world? Smitty explores these themes within the second verse:
I'm going on a date
To my favorite place
And I'm on my own
I turn off my phone
I don't feel left out
I gotta ride this out
With the windows down
And no music on
Legit Smitty paints a picture that isn't typically normalized.
Social media makes it common to always be connected with and surrounded by other people. However, Smitty provides a refreshing perspective on what it's like to unplug and not worry about missing out. What it's like to take advantage of the silence and disconnect. To be comfortable with who you are. Smitty shows a level of wisdom within his lyricism that reflects both his growth and perspective as an artist.
Along with his most recent EP, New House, Same Neighborhood "On My Feet" is a reminder of Legit Smitty's potential as a musician and producer. With his record label, Holy Moly Records, be on the lookout for new music and make sure to support Smitty through all his endeavors. Here's to happy listening!
— —
Stream: "On My Feet" – Legit Smitty
— — — —
? © Beau Glenn
:: Today's Song(s) ::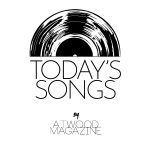 ---
:: Stream Legit Smitty ::