Hozier makes his 2022 return with the breathtaking song "Swan Upon Leda," a haunting and heartbreakingly beautiful prayer, plea, and cry for reproductive rights and women's empowerment.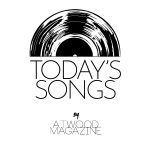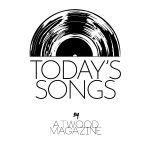 Stream: "Swan Upon Leda" – Hozier
---
---
Hauntingly, heartbreakingly beautiful, Hozier's "Swan Upon Leda" is a prayer, a plea, and a cry into the darkness of our times.
Released October 7, the lead single off the singer/songwriter's forthcoming third album Unreal Unearth sees Hozier using the Greek myth of Leda and the Swan (in which Zeus transforms into a swan and rapes Leda, the queen of Sparta) as a metaphorical blueprint for modern oppression, disempowerment, and the global power systems of patriarchy that continue to repress not only the women of the world, but all of us as individuals and as a collective – often in the name of religion and tolerance.
Poignant, poetic allusions to abortion and reproductive rights ("the gateway to the world," "what never belonged to angels had never belonged to man") tell a story of struggle and strife, sacrilege and the desecration of the sacred: "The swan upon Leda, occupier upon ancient land." Hozier's hushed, tender vocal performance and close-miked acoustic finger-picking, brought to life with the help of producer Jenn Decilveo, create a sense of intimacy and intensity that further amplifies the urgency and raw pain within his songwriting.
A husband waits outside
A crying child pushes a child into the night
She was told he would come this time
Without leaving so much as a feather behind
To enact at last the perfect plan
One more sweet boy to be butchered by man
But the gateway to the world
Was still outside the reach of him
What never belonged to angels
Had never belonged to man
The swan upon Leda
Empire upon Jerusalem
"Egyptian journalist and author Mona Eltahawy once referred to the global systems that control and endanger women as the world's 'oldest form of occupation,' Hozier wrote in an October 3rd tweet. "Ever since hearing her speak in Dublin, I wanted to explore that thought in a piece… We were tracking it in studio when the news came through of Roe v. Wade being overturned. I felt there was an opportunity to offer some show of solidarity."
He continues, "We're reminded again by the protests in Iran that progressivism is a global movement. The recent pushbacks against civil liberties and human rights respect no boundaries or borders, and like all acts of control, violence and indeed all forms of occupation, their legacies can be immeasurable in both the personal and political spheres."
Swan Upon Leda
October 7, 2022 pic.twitter.com/k2xMo2e6N9

— Hozier (@Hozier) October 3, 2022
Through a stunningly cinematic soundscape and gut-wrenching lyricism, Hozier captures the unspeakable damage wrought on individuals by these oppressive, often male-dominated forces. He holds nothing back as elegant strings flourish and soar alongside him, rising up with dramatic strength to dominate him and engulf his emotional vocals in their orchestral fury. This music is meant to overwhelm; to consume; to suffocate, and ultimately, to inspire. "Swan Upon Leda" hurts, and through this song's pain we aspire to create a more tolerant society, a freer world, and a safer space for all.
The gateway to the world
The gun in a trembling hand
Where nature unmakes the boundary
The pillar of myth still stands
The swan upon Leda
Occupier upon ancient land
But the gateway to the world
Was still outside the reach of him
What never belonged to angels
Had never belonged to men
— —
Stream: "Swan Upon Leda" – Hozier
— — — —
? © Hozier
:: Today's Song(s) ::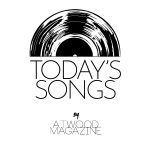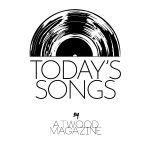 ---
:: Stream Hozier ::