Using despair and loneliness to write beautiful songs is an art that Pinegrove have down to a T, and their 4th album 'Marigold' is the perfect example.
Stream: 'Marigold' – Pinegrove
---
Marigold flowers are like no other, with a scent that is often considered simultaneously unpleasant and alluring, these flowers are a natural conundrum. Perhaps those juxtaposing traits can be likened to the themes that Pinegrove present us in their newest album, Marigold (out now via Rough Trade Records). Creating beautiful art, be it music, poetry or paintings, often stems from negative experiences, emotions or behaviour. Reflection and hindsight are wonderful things for fueling emotive songwriting and those emotions run rife throughout this record.
Marigold, as a whole, strikes of Pinegrove's typical style, but this record seems to exude a weathered and somewhat pleading undertone.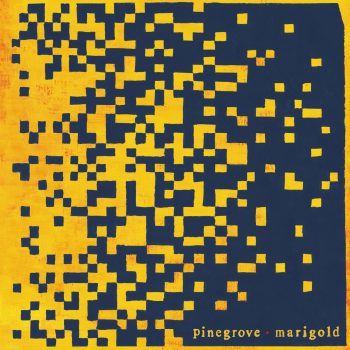 For Pinegrove, this album needed to be gutsy and full of substance and on both counts, it has been a success. The band, despite some past changes in their line-up, sound more cohesive as a unit than ever on the opening track "Dotted Line." Sonically, "Dotted Line" is more upbeat than many of the tracks on Marigold and frontman Evan Stephens Hall's vocal delivery is notably optimistic — although, throughout the track, there is a constant, steady bassline that restrains and prevents it from becoming carried away.
Ignore the wreckage on the shoulder
I cross the border into New Jersey
Where a dotted line from my antenna says
"May no fantasy hold my head up"
Just another day in the polar vortex
Do I do my thing and just keep my head down?
Or do I eclipse back to Atlanta, no
May no fantasy hold my head up
Nor may no memory fold my head in
'Cause I don't know how
But i'm thinking it'll all work out
'Cause I don't know how
But i'm thinking it'll all work out
– "Dotted Line," Pinegrove
---
As the opening song doesn't deliver too much exuberance, the record flows seamlessly into the following tracks, "Spiral" and "The Alarmist." "Spiral" is the first and only song on Marigold to last less than one minute, and its slow fade-out helpfully transitions the album's tone to prepare listeners for the darkest and most isolated track.
Lyrically, "The Alarmist" is haunting, which is backed up by a stripped-back guitar solo and a tempo that can, at points, be described as no more than a crawl. Evan lays his cards on the table, face-up on full display as he describes how isolation feels.
I am being an alarmist
Cause as far as I see
It's terrible territory
And there's no-one to reassure me
To lift the album back into a more positive realm, the folk-esque track "No Drugs" brightens the mood with its twangy guitar and positive message.
Let's build us a new house for to live
You fortify the outside and I got the interior
I got the materials you'll need right here
And it's weird to think I had it always
When manifestly I am the same as I ever was
I think the difference this time
is that I can just walk away
And now all things rushing out
---
"Moment" is arguably the standout track from not only Marigold, but also Pinegrove's entire discography. The song has a profoundly powerful energy that is intensified by warm cymbals that crash at all the right moments. "Moment" is tangled up in its own anxiety until the last minute of the track when the slow release begins, finishing only when each element has been untangled.
scared to know
i'm scared to know
you got me talkin in the dark
saying anything i can
damnit i'm scared to know
i'm scared to know
but i need to know!
then on the bad long drive home
i encountered an animal
scared stiff in the lights of the van & i
swerved & i flailed in the road
then i was screaming i was
shouting in the dark
saying anything i can
damnit i'm scared to know
i'm scared to know
but i need to know!
so i'm in this moment
& i can't see past it
i'm in this disaster
i'm in this traffic
& it keeps on going
but it keeps me asking
what's in this moment?
---
"Hairpin" brings us crashing back down to earth with its slow-tempo and weathered melody before "Phase" transports us to a more commercial and radio-friendly space that we have not yet seen on the album. Musically, "Phase" sounds out of place when compared to the tortured and desperate tones evident in many of Marigold's other offerings — and this is probably purposeful. However, upon listening closely to the lyrics, hints of those same emotions creep through.
I'm reduced to an estranged illusion
I'm consumed by all the shit in my room
Marigold runs almost perfectly, waxing and waning in all the right places and keeping listeners in a sweet spot of concurrent comfort and intrigue — that trend does not end here. The final tracks on this undulating album round the record off faultlessly and "Endless" competes fiercely with "Moment" for the title of standout track. This track feels lived in and as if it has been ruminated upon for far too long a time — but that's the beauty of it. The slow, plodding drums by Zack Levine are the ideal metaphor for the monotony of life but Evan's vocals and lyrics store humble optimism within them.
But it's an honour to feel this way
To feel the colour of the longest day
'Cause its a shadow that many know
And, well, it's feeling pretty bad to me
But I don't think it goes on endlessly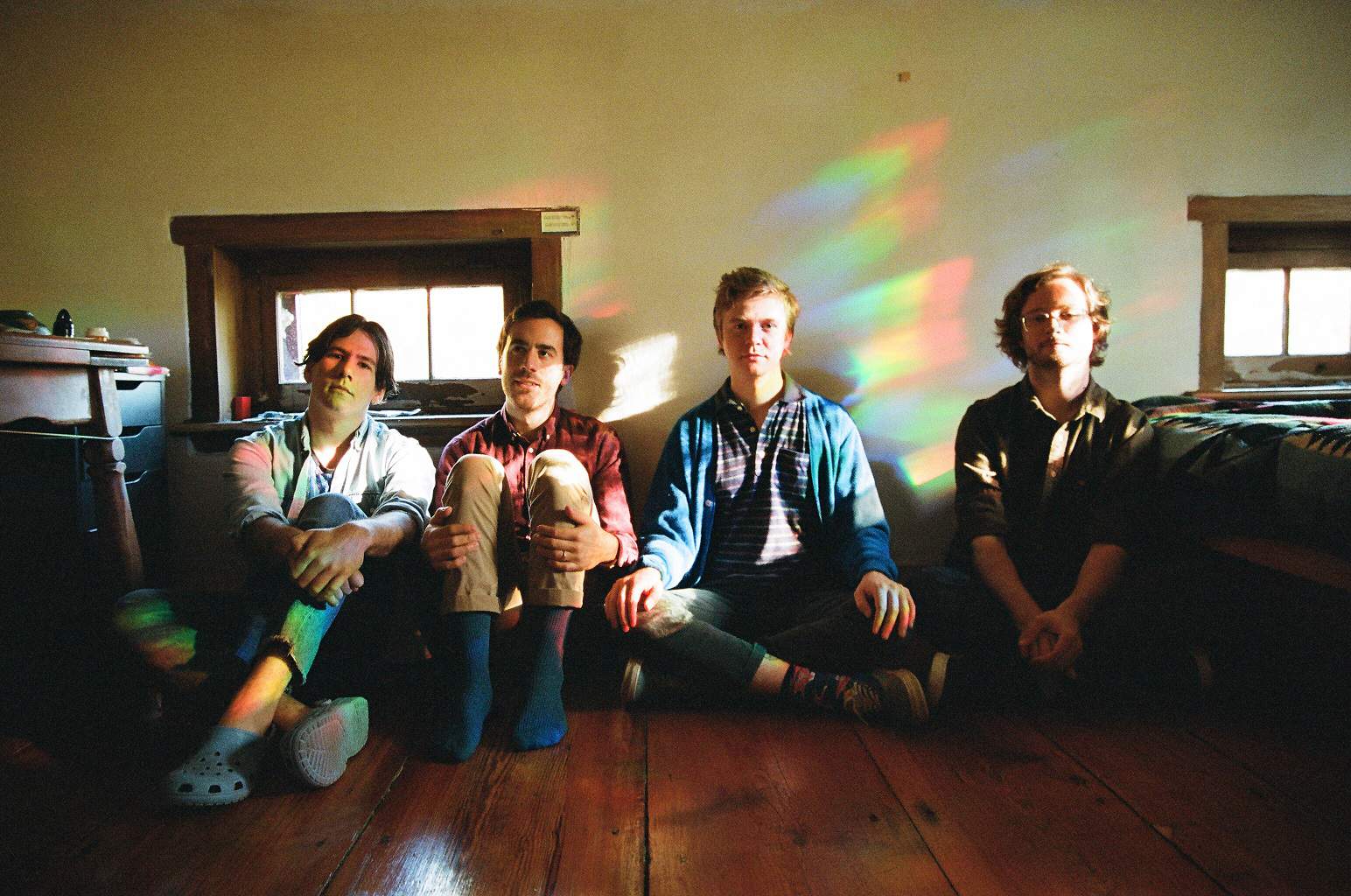 "Alcove" and "Neighbour" are equally serene and seem to shed the weight that "The Alarmist" and "Endless" carry — this change is executed elegantly and welcomed with open arms. The blissful melodies of both songs help the record to reach a satisfying endpoint before the title track, "Marigold," ensures that the album comes full circle. A six-minute instrumental piece, "Marigold" reflects on the tracks that came before it and settles them to rest using twinkling guitars.
Trying to squeeze this collection of tracks into any specific genre box is, for all intents and purposes, pointless.
The album takes inspiration from '90s alt-rock, folk, country and pop to create music that is wistful, vibrant, nostalgic and forward-looking all at once. It may be difficult to pigeonhole Marigold, but one thing is for sure: Pinegrove have created a thought-provoking reconciliation album that has set them up to continue as the incredibly talented touring band that they have always been.
— —
— — — —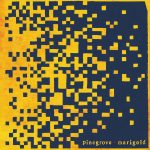 ? © Rough Trade Records 2020
Marigold
an album by Pinegrove
---
:: Pinegrove 2020 Tour ::
! – w. Support from LAKE
# – w. Support from Whitney Ballen
$ – w. Support from Buck Meek (of Big Thief)
% – w. Support from Katy J Pearson
01-Feb-20 Tucson, AZ @ Club Congress !
03-Feb-20 Phoenix, AZ @ Crescent Ballroom !
04-Feb-20 San Diego, CA @ The Music Box !
05-Feb-20 Los Angeles, CA @ Roxy !
06-Feb-20 Pioneertown, CA @ Pappy & Hariots !
08-Feb-20 Pomona, CA @ The Glasshouse !
09-Feb-20 San Francisco, CA @ The Fillmore !
10-Feb-20 Sacramento, CA @ Harlow's !
12-Feb-20 Seattle, WA @ The Neptune !
13-Feb-20 Portland, OR @ Wonder Ballroom !
15-Feb-20 Salt Lake City, Utah @ The Complex #
16-Feb-20 Denver, CO @ Gothic #
18-Feb-20 Santa Fe, CA @ Meow Wolf #
19-Feb-20 El Paso, TX @ Lowbrow Palace #
21-Feb-20 Austin, TX @ Emos #
22-Feb-20 Houston, TX @ White Oak #
23-Feb-20 Dallas, TX @ Trees #
18-Mar-20 London, UK @ Islington Assembly Hall $
19-Mar-20 Brussels, Belgium @ Botanique $
20-Mar-20 Amsterdam, Netherlands @ Paradiso Noord $
21-Mar-20 Berlin,Germany @ Lido %
23-Mar-20 Hamburg, Germany @ Hafenklang %
24-Mar-20 Cologne, Germany @ Gebäude 9 %
25-Mar-20 Wiesbaden, Germany @ Schlachthof %
26-Mar-20 Paris, France @ Le Boule Noir %
28-Mar-20 Dublin, Ireland @ The Grand Social %
30-Mar-20 Glasgow, UK @ SWG3 TV Studio %
31-Mar-20 Manchester, UK @ Academy 2 %
01-Apr-20 Bristol, UK @ SWX %
02-Apr-20 London, UK @ Electric Ballroom %
---