London-based artist Hedara brings to life a new definition of truth, self-healing, and discovery in her brand new EP, 'Hurts'.
for fans of Jessie Ware, The Japanese House, Shura, Banks, Freya Ridings
Stream: 'Hurts' EP – Hedara
---
'Hurts' is a timeline of events highlighting sections of a year in my life where I really had to figure what was worth fighting for.
Starting off the new decade in the most heartfelt, honest, and sincere way she ever could, London-based talent, Hedara is starting 2020 with brand new music of her latest EP, Hurts. With hints of electronica and pop elements sprinkled all over the record, Hedara's striking and glorious voice coupled with her ability to make every lyric sound feel real, Hurts explores the journey of one's self-healing and self-discover in a way nobody else can.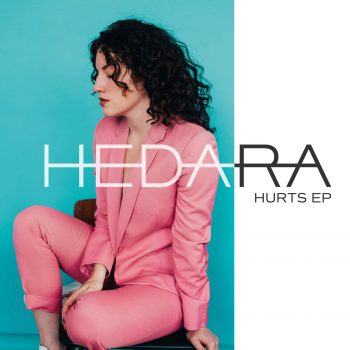 Be cruel, be kind, be flawed for me
Be wild, be raw, bare all for me
say only ever what you mean
It's going to hurt – I want to feel
Be brave, be failed, be real for me
Be less, be more, be all I need
Do only ever what you mean
It's got to hurt – I need to feel
– "Love Can Make Me Hate You," Hedara
Atwood Magazine is proud to be premiering Hurts, the second EP from Hedara, musical moniker for Scarlet Billham (out January 17, 2020). Previously featured here for her songs "Frozen" and "Love Can Make Me Hate You," Hedara has been described as "unearthing raw emotion through equally raw, stripped-down and folk-influenced pop." "With standout songwriting and a powerful blend of delicate yet substantive production elements, ["Love Can Make Me Hate You"] effectively delivers a mesmeric aural experience." Blending together elements of electronic pop, folk, and piano ballad inspired songwriting, Hurts is a record so unique its songs will move you to take a closer look at Hedara and her artistry and say, "I feel like I can know her through this music."
Take one listen to a Hedara track, and you'll be able to tell that writing this honest and a voice that moving came from years of dedication and hard work. Hedara has had music involved in her life ever since a young age. Graduating from London's highly celebrated BRIT School, alongside artists such as Freya Ridings, Billham spent years working on her craft. The early days of her music career began with performances at key shows and festivals that allowed for many music lovers to begin to recognize her name.
But Hedara's story is unique.
After falling into a diabetic coma and living through a near-death experience, Hedara spent some time re-evaluating and reconsidering her life and her perspective on it … and slowly but surely, just like any great artist and creative would, Hedara found herself plunging back into creating music.
She began to work with songwriter Carey Willetts (who has also worked for artists like Dua Lipa, Freya Ridings, Dermot Kennedy). Together, they co-wrote Slow – Hedara's first EP. Slow caught the attention of many in the music world, opening doors for Hedara to gracefully walkthrough.
And the time for her to walk through a new one is now. Hedara's Hurts EP is one that allows listeners into what sounds and feels like the most fragile, inspiring, and deepest parts of the singer's discovery, heartache, and healing. It's a new chapter for Hedara, one she calls "a labour of hard love," and one she's ready to embark on. Dive deeper into the four-track EP below!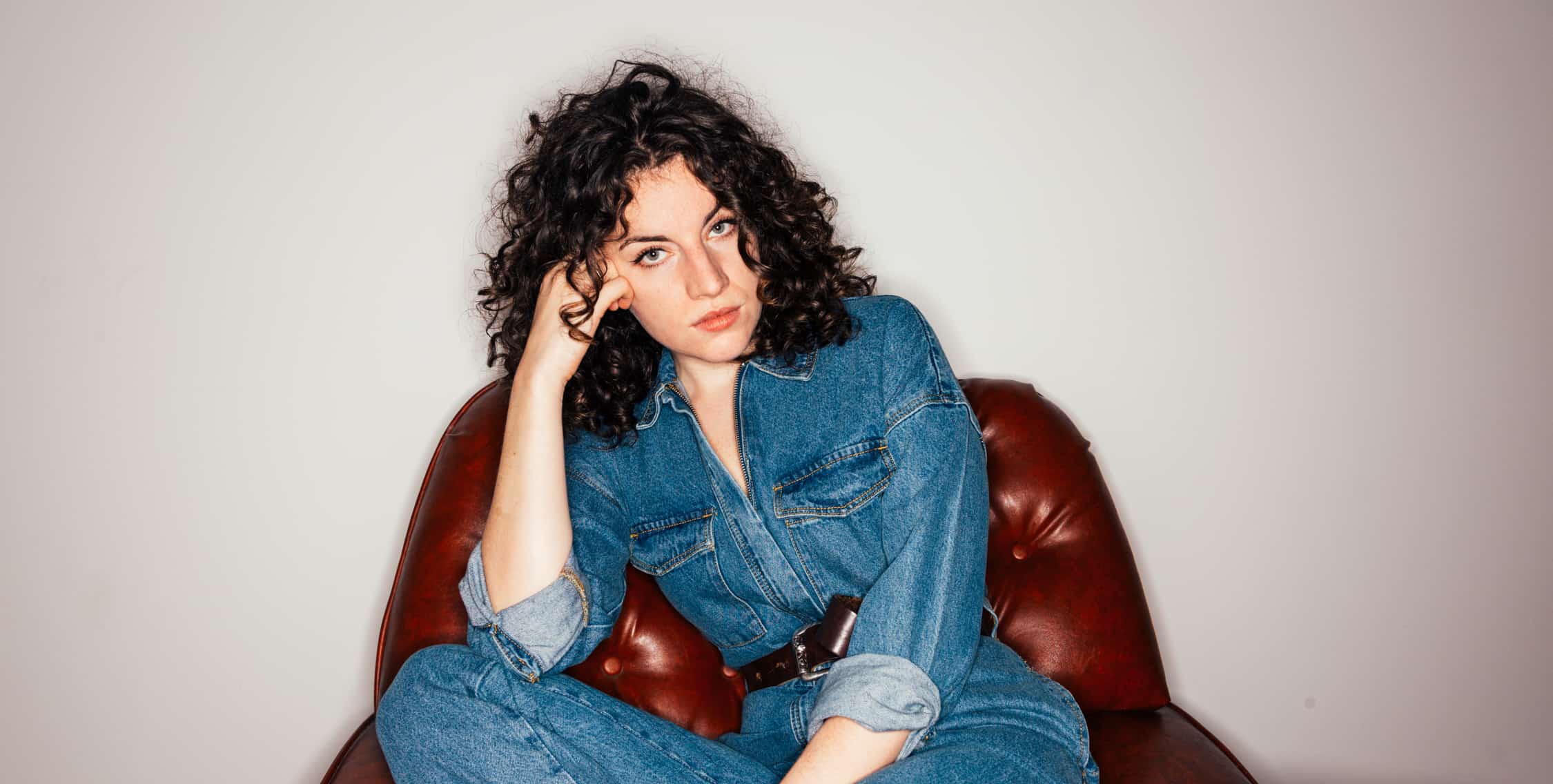 ---
:: Inside Hurts ::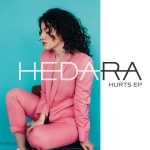 "The Hurts EP for me is a labour of hard love. It's an EP that is a journey of self discovery, soul bearing and self healing. It's a timeline of events highlighting sections of a year in my life where I really had to figure what was worth fighting for."
— —
Skin Deep
With breathy electro-pop tones and a sound reminiscent of Jess Glynne's best music, "Skin Deep," is a tune that lets Hedara show off her vocal ability. It showcases her talent for taking her desires and secrets and filtering them through the best of what pop music can bring to life. Delicately touching and telling the story of the feelings of regret, impatience, and the need to let go when it comes to leaving someone behind is everything you'll find in "Skin Deep." It's the honest truth about trying to move disguised by aura of dance-pop hope – and if released as a single some day, it'd be ready to top the charts without question.
---
Love Can Make Me Hate You
In "Love Can Make Me Hate You," Hedara proves herself absolutely fearless.
I'm ready to do it, to make all the mistakes new
I've been running through it always ends up at the same truth
It's something I want, and we might have to break rules
Think I should be honest
Love can make me hate you
After getting to know her story, it's becomes evident that she's an artist who is resilient, truthful to herself in creativity, and persistent. However, this light and airy sounding ballad carries so much weight. Perhaps it's because it often takes so much of someone to admit hateful feelings they have been harboring within themselves. Yet, Hedara has some captured that feeling perfectly. The idea of "making [old] mistakes" something "new," is a perfect example of her writing talent in a song that translates into vulnerability for the better.
---
Liar
"Liar" is unfeigned honesty.
Have you ever tasted something sweet
but known that it's bad?
It's a piano ballad that ponders through all the questions of hurt feelings and toxic lies. Hedara's ability to paint these feelings of anguish and despair into beautifully written metaphors is what makes this song more unique than any other song that would ever attempt to call someone a liar. Her soaring vocals breathe life into the track, and despite the track's heavy meaning, it leaves listeners wanting more.
---
Hurts
As the EP's lead single and title track, "Hurts" is a song that's incredibly important to Hedara. "It is a self admission about having allowed someone to control a relationship, and the realisation of knowing that it is totally wrong, so you take the hold. It's about realising you're done with the excuses."
When you run to me, run to me,
Stop looking for sympathy
1, 2 – wait
Don't wanna hear your excuse
The last the thing that I take from you
Cos it hurts, it hurts
Hedara's vocals shine the brightest on this song. Her ability to make the song's chorus sound painful is breathtakingly beautiful, and even though the song might sound as though it's centered around pain on the surface, it's actually about leaving lesser things behind for the better. "Something worth having shouldn't hurt," says Hedara, "and it's time to walk away."
— —
Hedara brings to life a new definition of truth, self-healing, and discovery on her sophomore extended player. Stream the Hurts EP exclusively on Atwood Magazine!
Stream: 'Hurts' EP – Hedara
— — — —

? © Wiktoria Slowikowska
---