She's got a new album coming out soon and a new podcast series, 'Playing with Fire,' coming out even sooner: Now is definitely the right time to keep a keen eye on Kimbra.
Stream: "Save Me" – Kimbra
---
---
In 2011, 21-year-old Kimbra Lee Johnson made two bold career moves that have turned out to be fabulous long-term investments.
The first was scoring a guest verse on Gotye's breakup single, "Somebody That I Used To Know," which wound up conquering the global charts in an impressive clean sweep. The second was putting out her debut solo album, Vows (featuring hit single "Settle Down"), that same summer. The inventive art-pop approach on Vows proved to be critically favored and demonstrated that the New Zealand singer known mononymously by her first name could stand on her own as a solo performer, not only as a featured artist.
Over a decade later, one-hit wonder Gotye may have become "somebody that we used to know" – making the song all the more poignant, in a sense – but Kimbra has proven to be impressively productive across that interim. She has since put out two further LPs – 2014's The Golden Hour and 2018's Primal Heart – and yet another, A Reckoning, is scheduled for release in early 2023. This upcoming project is being promoted as a dual examination of both "the macro reckonings that impact our world… through the eyes of the archetypal Mother" and "the micro reckonings that [she] faces internally." Ultimately, the resulting music is "the most sonically autonomous and confessionally raw she has ever been." Kimbra announced her new album alongside the release of its soul-stirring lead single "Save Me" and a stunning accompanying music video, directed by Yvan Fabing and shot in the beautiful, vast, and surreal boreal birch forests and alpine tundra of Iceland.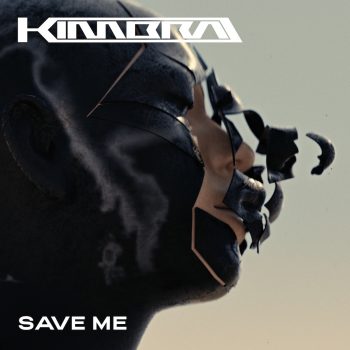 I'm the accident waiting to happen
It's just a matter of time
Back of the car again, wondering why I got so determined to say
I lack the courage to take care of myself
Well, ain't that a turn on, babe?
Turn this car around, I need somebody
To hold me when the morning comes
Go on and save me
I'm sinking into my feelings
And I'm scared they gonna drown my confidence
Go on and save me
I might look capable but I'm not
These days, you're all that I've got
As if all of that weren't ambitious enough, Kimbra is also about to debut an original podcast series by the name of Playing with Fire. This project will engage the singer in dialogue with some of her fellow creative artists, including singer Mitski, actress Bethany Joy Lenz, and writer Jedidiah Jenkins. Together, they will explore the purposefully broad theme of transcendence, which Kimbra says she feels passionate about and is confident will inspire some thought-provoking conversation.
A recent conversation with Atwood Magazine paints Kimbra as somebody that we definitely still know and – indeed, it sounds– are about to get to know better than ever, given that some of the most intimate music and conversations she's recorded to-date are gathering on the horizon.
A Reckoning is out January 27, 2023. Listen to the first three episodes of Playing With Fire, featuring conversations with Mitski, Bethany Joy Lenz, and Jedidiah Jenkins, here!
— —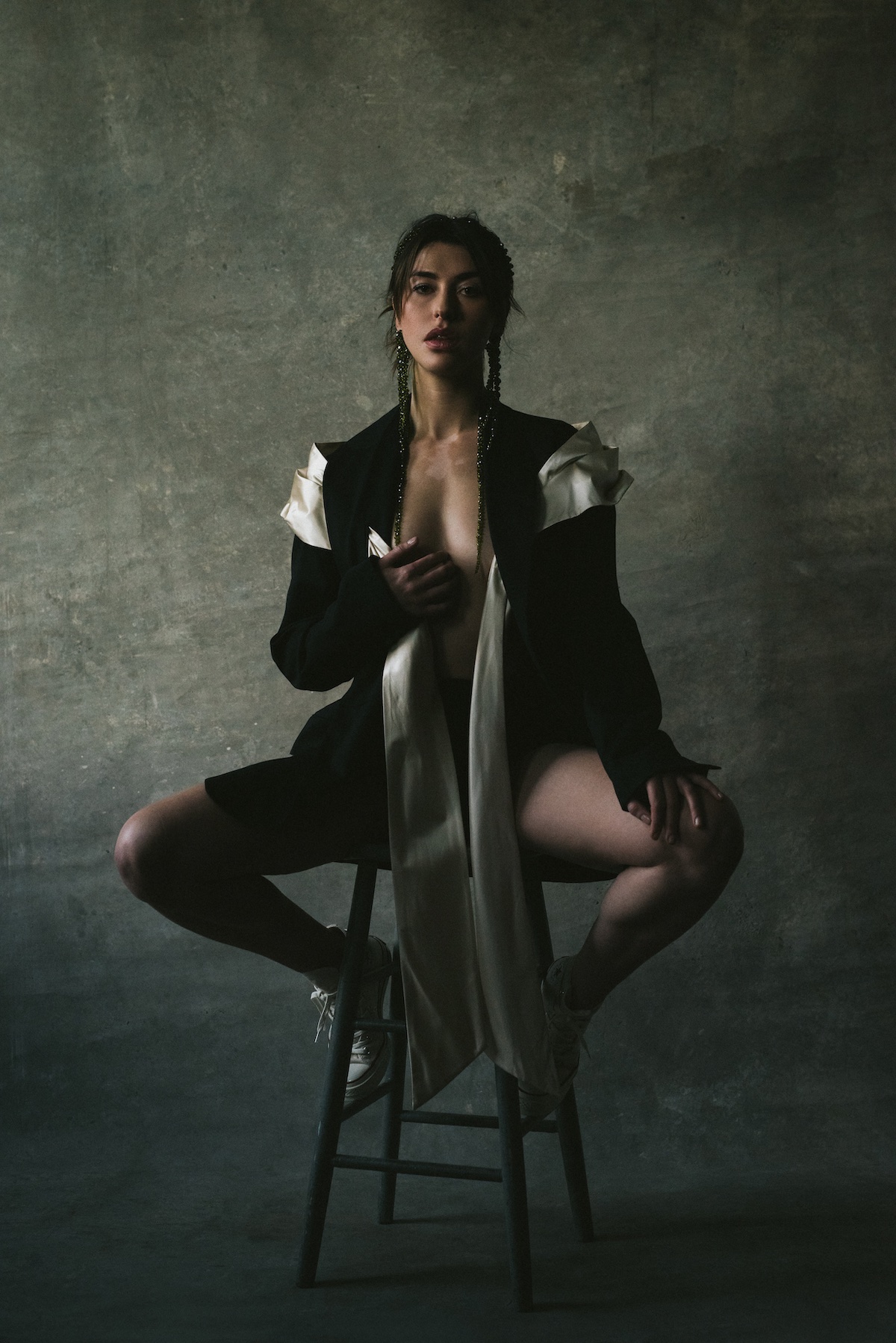 A CONVERSATION WITH KIMBRA
This interview has been lightly edited for length and clarity.
Atwood Magazine: Last year, we celebrated the 10th anniversary of your debut album, Vows. What are your thoughts on Vows, looking back now over a decade later?
Kimbra: I'm still so proud of Vows. I conveyed a lot of ambition in that first record. A lot of the songs were written when I was 16 or 18! It's been such a long time since that record came out and I've grown a lot artistically ever since then, but there are times when I listen to that record and it feels like not much has changed. It's beautiful to feel such affection for your first project like that. 
It's been a few years since your last album, 2018's Primal Heart. How have you been active during the interim, both with music and other projects?
Kimbra: I've been the busiest I've ever been! Even though I haven't put many things out, I've done a lot of behind-the-scenes work with other artists and producers. I'm also working on editing and producing a new podcast, which has been great. It's definitely been very hard to just sit and wait for it to be released. Now, I finally have my team together and have a release date for the project locked in. It's very exciting to finally be able to put it out.
You're about to return with a new LP in early 2023 entitled A Reckoning. What are you aiming for most in this record– musically, thematically, the message you're making to your fans, and anything else?
Kimbra: This record was inspired by an exploration of rage and anger. While I was working on it, the world was going through so much, between George Floyd, the pandemic, the uprisings and everything else. I had a lot of emotions myself and wanted to express them out in the open. So, I decided to have "a reckoning." I didn't know what the album would be, but I had the title, and I just built my music around that basic theme.
I make music to help other people heal. There was a great need for the world to heal while I was making this album, and I hope that the final project will still have that power. 
The album's lead single, "Save Me," comes with a visually stirring and special-effects filled video filmed on location in Iceland. What is the concept behind this song and video, and what do you hope viewers will take away from it?
Kimbra: It's a song about vulnerability and admitting to yourself you don't have it all together– that you need help from your loved ones. We wanted to give a new life to that message within the music video. We wanted to show a female warrior walking through the world, through incredible terrains, and facing her fears across different landscapes that represented all of these challenges. Iceland became a metaphor for that journey. 
Even though the song is now over 10 years old, a lot of people still know you best for your appearance on "Somebody That I Used to Know." What's your relationship with that song like now, given that it helped to launch your career but you've also come a long way since it was released?
Kimbra: I just have a lot of love for that era and that song– lots of gratitude. I still can't believe that I got to be the soundtrack to so many people's lives with that record.
It was an ambitious song to be a part of. With some songs, you might be embarrassed that it was a one-hit wonder, and you'd want to get away from it. But in this case, I'm just proud that I was a part of it. I think that song really changed pop music. It was a beautiful moment, not just for Gotye and myself, but for everybody. 
I worked on a piece for Atwood about the Nu Deco Ensemble orchestra in Miami. While working on it, I came across your performance of "Top of the World" with them and was a big fan! Can you tell me about working with Nu Deco and what steps you took to translate your music into orchestra format?
Kimbra: I love collaborations like that. They are just really about giving new life to the music. I play my own songs a lot and it can get tiring to do them over and over. So, getting to recreate these songs with the help of another artist was great.
The Nu Deco Ensemble were amazing to work with. I didn't have to do all that much– I mainly just let them do their work and then joined them vocally once they had completed the arrangement. When you get great musicians together, you can just trust them to put out incredible work every time. 
Even though you're a Hamilton, New Zealand native, you've spent a lot of time living in New York recently. How have both locations inspired your creative output?
Kimbra: I thrive off of both of those cities. New Zealand gives me a calm, contemplative environment, while New York City gives me the wild and the danger and excitement and all of the other stuff that I need to channel into my music. I spend most of my time in New York; I've been here for around eight years. I go back to New Zealand over Christmas, but I'm so grateful to be here. I can definitely see myself staying put for the foreseeable future.
The release of your new album is being preceded by a new podcast called "Playing With Fire." What inspired you to give podcasting a try? What topics are you most keen on exploring within it?
Kimbra: The topic of Season One of Playing with Fire is transcendence. It's a topic that I spend a lot of my life thinking about. People define that term in many ways. Sometimes, it could be a euphoric, ecstatic moment, as if God is speaking directly to you. At other times, it could be having a cup of coffee and watching the light pour through the window and appreciating the sunlight sprinkled over the dust on the windows. I've had many conversations with other artists about transcendence, and soon I thought, "Why am I not recording this for other people to hear?" That inspired me to start producing this podcast, and I look forward to finally presenting it to my fans this fall.
Are there any final words you'd like to share with your fans?
Kimbra: I'm so excited to be back! We've got lots of exciting material coming out in the next few years and months. I can't wait to share it with you all and I'm so thankful for the support you've given me up until now. 
— —
Stream: "Save Me" – Kimbra
---
— — — —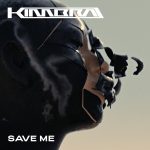 ? © Spencer Ostrander
:: Stream Kimbra ::
---