Their rawest effort yet, Wy's third LP 'Marriage' is an intimate indie rock upheaval that connects on a visceral, deeply human level. Passion, identity, purpose, inner turmoil and tension all come to life on a record that revels in the depths of our very existence.
Stream: 'Marriage' – Wy
---
At their best when they're spilling their souls in song, Wy's Ebba and Michel Gustafsson Ågren have long embraced vulnerability as a key part of their band's musical identity. It's the not-so-secret ingredient that has made Wy's first two LPs, 2017's Okay and 2019's Softie, shine with their own stunning beauty; it's what caught Atwood Magazine's attention some years ago, and led to us adding the Swedish duo to our Editor's Picks and artist-to-watch lists; and it's the core that somehow resonates stronger than ever on Wy's deeply moving third studio album. Their rawest effort yet, Marriage is an intimate indie rock upheaval that connects on a visceral, deeply human level. Passion, identity, and purpose; romance, connection and self-confidence; inner turmoil and tension all come to life on a record that revels in the depths of our very existence.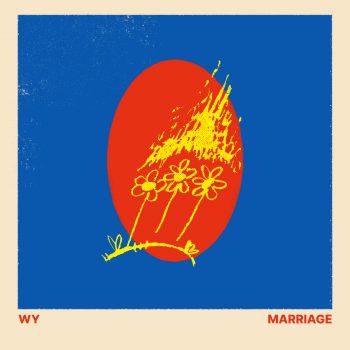 I know I'm drying still
I know you're waiting for me
To be real
I want to be just a body
Only limbs to hold
With nothing to worry about
Not wasting our beautiful days
Afraid I'll reach my peak
Oh, I think we're in love
I think we're insane
I think that's okay
– "Dream House," Wy
Released May 7, 2021 via Rama Lama Records, Marriage is an unapologetic triumph of musical self-expression. A longtime Atwood Magazine favorite, Wy are masters of the vulnerable: 2019's sophomore album Softie found the Malmö, Sweden-based duo injecting achingly intense emotions into music that is as uncompromising and assertive as it undeniably raw.
"Wy sound like what we want alternative rock's next iteration to sound like," we wrote at the time. "As catchy as HAIM but with their own raw, dark and vulnerable flavor, the pair make music so mesmerizingly special that you have to hear it to believe it."
Once self-describing as "longtime lovers" and now a happily married couple, Ebba and Michel Gustafsson Ågren have their own special creative chemistry that comes to life in every Wy song: However built-up or stripped back, Wy's music cuts to the soul. Following the acclaim of their bustling, dynamic Softie, the band pulled things back for their new LP, presenting themselves in a much more sonically unabridged and direct context.
"When we were touring in the UK, I remember showing 'Dream House' to our label and it had some other songs coupled with it that shared that kind of sound," Ebba tells Atwood Magazine. "It was meant as an EP, but when we went into the studio later that year they didn't feel right anymore. That's when we really went into overdrive and started writing new songs. We were definitely looking for something, and we think we found it in the end. While Softie was very bombastic, Marriage was shaped by us kind of going back to the basics – just us and two guitars. We wanted to sound like the music was actually played by only two people. When the record was finished we decided to keep two of the songs from that first EP-session, 'Shiba Inu' and 'Dream House', because they also nailed that kind of simpler thing we were trying to find."
"Simple" though they may seem, every one of Marriage's quick songs – the entire ten-track record clocks in at under thirty minutes – feels like its own deceptively complex masterpiece. Ebba says their vision for the album changed several times from conception to release.
"In the end, we just wanted this record to capture this particular period of our lives, kind of bottle it up," she explains. "We also wanted the story of the record to be told by both of us, not just Ebba, who usually writes from her own perspective. Telling the story from a joined perspective felt more genuine to us. We decided on the title (Marriage) way earlier than we knew it was even going to be a record. I think the original plan was to make it even more conceptual. It still is, but it's much broader than being just our marriage, it's about togetherness and finding where you fit into the world."
Marriage arrives not only in the wake of the band's second LP, but also Ebba's solo venture:  She released her own debut EP Scrapbooking under the artist name Cuntrie in early 2020. Described as an "emotional and distinctive lens into the Swedish indie pop artist's vulnerable inner sanctum," Scrapbooking's four songs showcased the very best of what we've already experience from the vocalist, multi-instrumentalist and songwriter through Wy – albeit in a more pop-influenced and solo lens.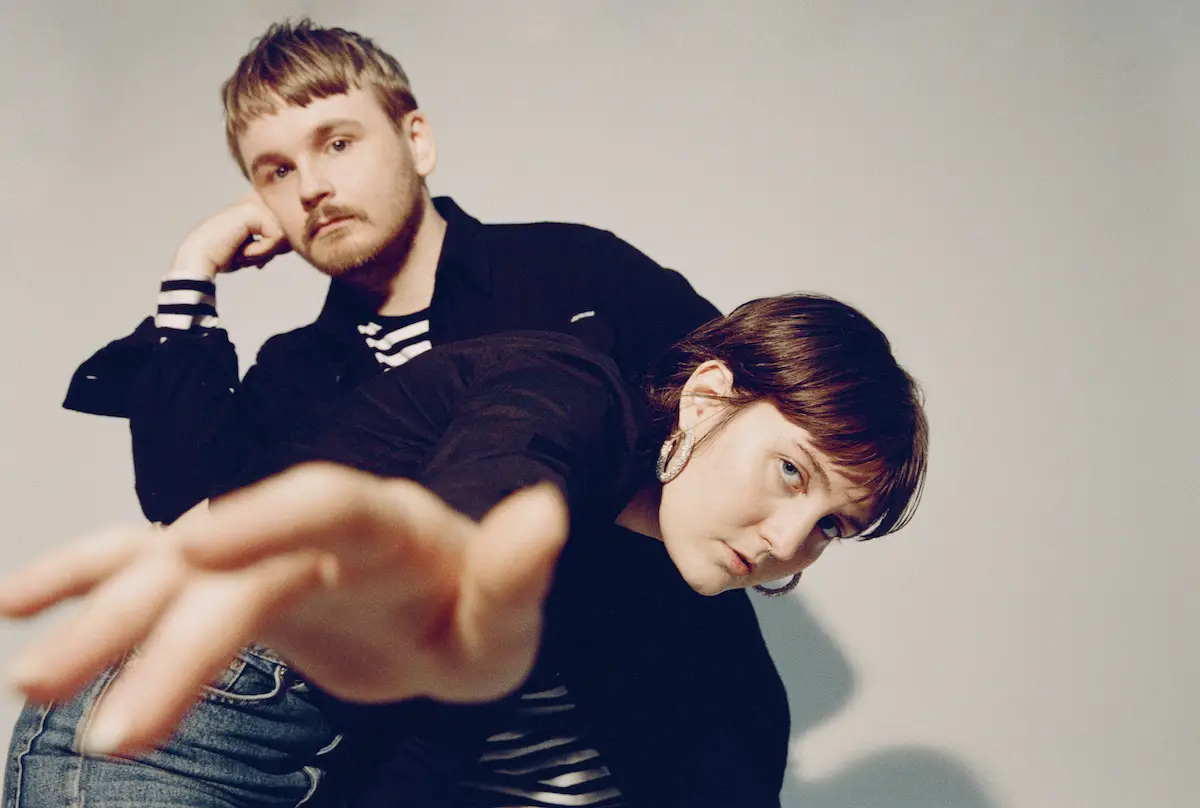 That same singular essence that has made Wy's music so powerful before comes to bear throughout Marriage, which finds Wy more connected and in sync – both with themselves, as well as their songs – than ever.
"We have confidence in our writing in a new way and I think we've found ourselves musically, if that's even possible," Ebba reflects. "We are a lot better at playing to our strengths, letting things develop naturally, yet controlled. In our heads we have always sounded like this, but this is the first time we feel that we actually captured exactly that feeling in the recordings themselves."
Marriage's journey opens with a blur of hope and nostalgia in "Wy," a raw and enchanting song that reads as much like a story, as it does one's innermost diary entry. "I'm scared," Ebba sings on repeat, delving headfirst into herself while going on to paint a world with words:
I'm scared
'Of what?' you ask, and I say
'The tempting liquid in my cupboard'
I'm not going there, but I might
Don't pick it up, don't pick it up
You've had enough, try not to throw up
Your feelings
My pores are clogged
I have no job
And I won't stop mentioning it
I want to be a wife
And I want to be a clown
By your side
– "Come Here," Wy
---
Highlights abound for listeners and artists alike; Ebba highlights the album's opener as one of her personal favorites. "My brain is fried, I can smell it burning, and I ask you as nice as I can to put it out" is a line I'm particularly proud of," she says. "I feel like the wittiness of my writing has been kind of lost in our past work, maybe because of the dramatic settings we tend to lean towards. I think it's much clearer on this record, because everything is much more blunt."
I'm scared
'Of what?' you ask, and I say
It's such a long time since I cried
I'm scared of talking
I just want to be right
My brain is fried
I can smell it burning
And I ask you as nice as I can
To put it out
From the driving surge of songs like "Shiba Inu" and "A Walk Outside" to the utter fragility of "Miserable Artist" and the poetic title track "Marriage," Wy's music finds a balance between darkness and light, self-expression and theatrical performance. The pair soar even as they dwell in emotive depths; songs like "Braid" and "Dream House" showcase the best of the band's ability to make a song both fun and substantial at the same time.
I used to think that love was someone
Looking straight at me
When I was off my head
Being my destructive self
Needing to be needed
I really could sleep in any bed with you
I'd do anything you ask me to
I could rest my head
On the foot of our bed
Like a pet
– "Marriage," Wy
---
Marriage is full of special moments brimming with meaning and depth; one particularly evocative track is "That Picture of Me," a song that aches with unfiltered emotion, anxiety, pain, and passion. Lyrically, Ebba dwells in the pits of social media-induced hell. "Watching her drink alcohol with her boyfriend on a Tuesday," she sings against a sparse layer of seductive electric guitars and steady, unassuming drums. "Is that my dress? I gotta check – and is that even a word? What's that? Is that a picture of me? Fuck that picture of me…" It's the ultimate low-key doomscrolling anthem – a slow-burning upheaval that never quite releases us from its blurry wave of feverish tension: The feelings flow as Ebba delivers a spellbinding, dreamy vocal performance.
"I wrote this as a stream-of-consciousness scrolling down social media feeds," Ågren previously shared. "It's fascinating and very silly to me how many thoughts and emotions can occur within a couple of seconds, just because your feed is so jam-packed with information. From friends, to ads, to memes and memories. Your mood can shift so instantly and it feels very necessary to spell it out like this, so you become more aware of it."
---
Michel says he's proud of all the guitar parts "and how we managed to make a "guitar-record" in a fresh way." Meanwhile, Ebba turns our attention to the album's closing track, "God's Lamb": "[It] was the first (and only) take I did on the vocals," she says, proud of how she and her husband ended this chapter in their careers:
I'm God's lamb
Stuck in transit
I'm shouting from the doorway
'Come get me, come get me'
They're all buying stocks
And hoping for something
Then they're calling me out
For looking like a junkie
Still scared of the dark
Like it's a shark
Coming at me
To tear me apart
It's a form of art
To be this faint of heart
Come get me
– "God's Lamb," Wy
---
Once again, Wy have bared their souls to the world, and once again, they have left us breathless and shaken.
Whether you're in it for the vivid sounds, the gutting lyrics, the unrelentingly moving performances, or any combination thereof, Marriage promises to stick with you for quite some time after the music fades.
"I hope people hear that we're having fun and that we tried new things," Michel says. "I'm just happy that we managed to do it again. I'm always thinking that "this record could be our last" in my head."
Hopefully this is just the third in a very long string of albums to come from one of Sweden's finest. Raw and radiant, heart-wrenching and tongue-in-cheek, intimate and cinematic, Wy have reminded us why we fell for them the first time with an expressive set that, if we're being candid, lets us fall in love all over again. Experience the full record via our below stream, and peek inside Wy's Marriage with Atwood Magazine as the Malmö duo goes track-by-track through the music and lyrics of their third album!
— —
Stream: 'Marriage' – Wy
:: Inside Marriage ::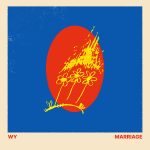 — —
Come Here
Michel: This track was built upon the reversed guitar that you hear right from the start. I wanted it to feel nostalgic but also hopeful and I think we managed to capture it.
Ebba: When I heard the instrumental I immediately got a feel for it and laid down all the lyrics in one sitting. It's understated, but still rough, and I like that about it. The song feels like a story to me.
Shiba Inu
We recorded this track in the same studio where Softie was made. It's also the first time you hear Michel play the drums on a record since we usually only do MIDI-drums. This song was very lo-fi as a demo, and the guitar was kept exactly as it was. The rest of the studio additions made it sound lo-fi and grungy in a more deliberate and unusual way, which felt fun.
Braid
Michel: I've had the intro riff for a while but I never knew what we could do with it. While writing the album I fell in love with dissonant lead melodies on the guitar and that really opened up my way of thinking about writing on the guitar and somehow this just came out of me. This was also one of the tracks that steered us into co-writing more of the guitar parts, which we usually don't do. For the longest time the chorus was awfully mixed, we just couldn't get it right, but thanks to Wallentin we got it to a place where we love it.
Window
Michel: Whenever I hear this track I think about how fun it is to write music with my partner. It makes me nostalgic, thankful and humble about what I have.
Ebba: That's very sweet. Yes, this record, and maybe this track in particular, feels like the peak of what we can achieve when we collaborate very closely. I like how it doesn't feel overworked.
That Picture of Me
I think people can tell that we had fun writing this track. It's lighthearted and much more comical than something we've ever done before. The recording was fast, and kind of intentionally sloppy, because it fitted the song.
Miserable Artist
(n/a)
When you said 'You go girl' I went
And you insist that I'm so talented
My photography teacher told me
It's not terrible, but not great
Another said it's almost too great
But I'm not supposed to say
I've got it all they've got a table made
Designed by their artist friend
It's beautiful but so pretentious
I guess it's in the eye of the beholder
How will I look back at this when I'm older?
When you say 'You go girl' I go on
And you insist that I'm so talented
Sometimes it's great and sometimes it's fake
But mostly it's mediocre like having sex
How will I look back at this when I'm older?
Will it still be in the eye of the beholder?
A Walk Outside
It's about the walks we take, usually in the evenings. Ever since we met at 13 years old we have had a joint hatred for public transport and avoid bus rides at all costs. We rather walk for 45 minutes than take the bus for 5 or 10, and it has always been like that. Walking is also what we do to clear our heads and a place for us to talk about important things. We make a lot of plans during our walks. It felt obvious that we needed to dedicate a song to just taking a walk.
Dream House
Dream House is about accepting that some things take time. When you start longing for change it's easy to feel trapped and stressed out, your dreams seem impossible because you can't achieve them soon enough. But when you move the focus from when something needs to happen and start focusing on it just maybe happening when the time comes, it feels easier.
Marriage
Ebba: I wanted to capture the feeling of knowing exactly what love means. I originally wrote the melody as a midi pattern, then Michel translated it to guitar, which is something we have never done before.
God's Lamb
This song just came pouring out of us one day when we thought we were almost finished with the album. Most of the tracks are one-takes, and everything just felt kind of right instantly. We can't really describe how it happened, but we are very proud of this one, and glad that it made it onto the record.
— —
— — — —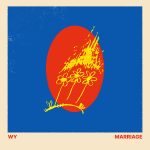 ? © Lamia Karic
:: Stream Wy ::
---