Dynamic, intimate, and intense, Deau Eyes' passion-fueled debut album 'Let It Leave' is a fresh, feverish burst of indie rock energy ready to dazzle the ears and stir the soul.
Stream: 'Let It Leave' – Deau Eyes
It feels ever-harder to innovate within the indie rock canon – everything either sounds bad or the same – but then an artist like Deau Eyes comes around stuns us into silence, opening a door we hadn't seen before and leading us into a new world full of color, flavor, and utter allure. Dynamic, intimate, and intense, Deau Eyes' debut album Let It Leave is a fresh, feverish burst of indie rock energy ready to dazzle the ears and stir the soul.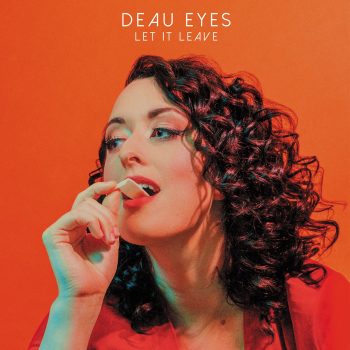 Released May 8, 2020, Let It Leave is the collision of vulnerability and passion we didn't see coming.
Since introducing herself with 2018's cutting "Paper Stickers" – a rush of raw anger at the world's treatment of women, seen through the eyes of her 8-year-old niece – Richmond, Virginia's Ali Thibodeau has been destined to set the world on fire. She has carefully charted an upwards trajectory for her musical project Deau Eyes in recent months, releasing a string of compelling singles in "Some Do," "Parallel Time," and "Full Proof" that have showcased her versatility, range, and lyrical genius.
A troubadour whose skillset extends well beyond music, Thibodeau has spent time living in New York, Florida, Idaho, and all over Virginia, working an assortment of jobs in "theaters, theme parks, studios, classrooms, festivals, and cruise ships. She's lived many lives in a relatively short span, encountering an array of characters and experiences that have not only shaped her into the person she is today, but also informed her music with a wealth of nuance, emotion, and stories – some of which she has shared with us today, and others of which remain shrouded in mystery for the time being.
Fresh mister coffee and sweet pea perfume
A line down the hallway and round the dead room
Their dresses all matching their eyes, royal blue
In florescent lights, chose the right size 2
I climb every ladder and I knock every door
But hell if I know, there could have been more
For those who count seconds in dollars and booze
Buying sensible heels for the morning commute
Some do
It's a damn guarantee that you never can choose
who's taken aback by these clear baby blues
and I don't belong in an hourglass room
with timers and deadlines and shrinking balloons
but some do, some do, some do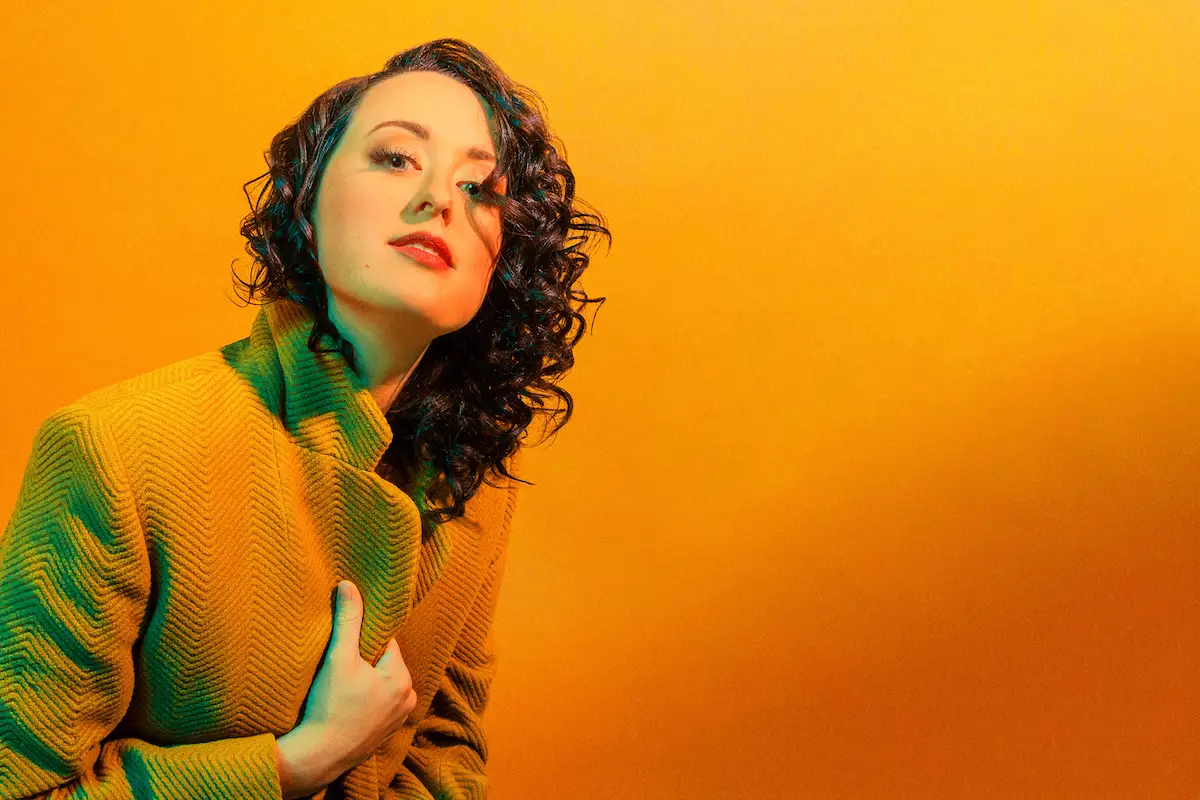 Let It Leave is in some ways the culmination of these many lives, and in others a coming-of-age story of angst, drive, and womanhood; it's about going from the underdog to the top dog – learning to assert yourself, often the hard way. Co-produced by Jacob Blizard and Collin Pastore — known for their work on Illuminati Hotties' Kiss Yr Frenemies and Lucy Dacus' No Burden and Historian – the album was recorded in January of 2018 at Trace Horse Studios in Nashville. Two and a half years later, it's here to introduce us to indie rock's next phenomenon.
Honest, raw, unhinged and unchained, Deau Eyes immerses her listeners in a relentless expanse of gorgeous sonics and compelling melodies.
Her beautifully breathtaking voice serves as our muse throughout Let It Leave's emotional 35 minutes – a journey that explodes with high octane electric guitars, and pulls back with elegant acoustics. Opener "Some Do" sets the tone with its bluesy riffs and fierce 1-2 beat; by the time "Paper Stickers" roars through, we're hooked – yet Deau Eyes, not the kind to take any shortcuts, continuously pushes the boundaries. "I wasn't born a man, I wasn't born a man," the artist sings on repeat, turning a child's frustration into a rallying cry burning with deep-seated ire and generational rage.
Put your hands in mine and push as hard as you can
Wasn't born a man, wasn't born a man
they'd sell our hearts if we stop fighting for free
Gave me a book of paper stickers,
I need something thicker
to cut with my scissors, cut with my scissors
wanna tire out my hands and give them something to see
Hey look I raised my hand first,
why didn't you call on me?
Standing right there I can see through your chest
you know what's best, I'll write the rest
Didn't you see we've been laying that tile
So don't make me smile, don't make me smile
But the fun never stops. "Smoke" is a groovy indulgence underpinned by "the feelings induced by being shushed" – it's fun and light, but there's so much more going on underneath the surface. "Miner and Raven" connects to a story of two worlds – "the brooding coal miner and the hopeless romantic raven" – with grungy guitars whose riffs hypnotize and sedate.
In short, Let It Leave has a surprise ready and waiting at every turn. The stripped-down, emotional outpouring "Parallel Time" further highlights Thibodeau's vocal and lyrical prowess, revealing just how far she can go with just an acoustic guitar at her side. It's contrasted with the mesmerizing "Autonomy," whose percussive pulses hit almost as hard as the artist's hot-miked singing. Further on, the heartaching "Dear Young Love" is a soulful emotional overhaul and sleeper hit – easily one of Thibodeau's finest performances on record, it resonates with intimate diary-entry confessions.
By the time the high-octane, guitar-slinging "Full Proof" cedes its fervor over to the enchantingly dramatic album closer "The Bow," Ali Thibodeau has made clear her purpose, her point of view, and her artistic intent.
And when you come to me
I know that I'll have worked to get long over you
And what you couldn't be's so hard for me
I only wanted love from you
We're blushing with the windows down
Passing feather gardens now
When flight becomes a home
and your good love is only a sound
Oh i jumped on a plane for the jet lag baby
Oh I jumped on a plane for the jet lag and maybe
we'll drink through the night
talk through the haze of our tired daydreams
sit on the tile, run me a bath I could keep you waiting
I will play this parallel time
when I've lost mine
– "Parallel Time," Deau Eyes
Deau Eyes is one of our new favorites, a definitive artist-to-watch revitalizing indie rock through a refreshingly raw soundtrack packed with grace, fury, and attitude.
Let It Leave is confidence manifest, an engaging introduction that leaves us desperately wanting more from an artist we've only just met. Yes, it took her a long, long time to get here – but now that she's made it this far, we know Deau Eyes is here to stay. Experience the full record via our exclusive stream, and peek inside Deau Eyes' Let It Leave with Atwood Magazine as Ali Thibodeau goes track-by-track through the music and lyrics of her debut album! Let It Leave is out Friday, May 7, via Egghunt Records!
— —
Stream: 'Let It Leave' – Deau Eyes
:: Inside Let It Leave ::
— —
PAPER STICKERS
Paper Stickers is a song inspired by an experience with my 7 year old niece. My family was out at a Barnes and Noble and she was urgently stacking books and directing a play for all of us to partake in; laying books on the ground as "stepping stones" and giving us choreographed gestures and lines to say. You could tell by the look on her face that all of the adults' reactions were in combat with the weight of creative duty called upon her in that moment. Growing up as a girl, it can be difficult to commit to your work when you're expected to not get mud on your dresses and smile for the camera. Lines like "turn off your phones.. please no photographs.. why did you just laugh?" all came directly out of her mouth. The world will try her with skepticism and she'll probably ride that same wave of feeling silenced and having a blazing fire inside to keep on speaking out. I hope this song fans her flames. My seven year old self certainly felt empowered by my niece that day. I went home and immediately started writing it out.
SOME DO
I wrote Some Do while I was working as a country singer on a cruise ship. I was singing these old story songs night after night in the casino and forced myself to recount my experience pounding the pavement in NYC and leaving my broadway dreams behind. What seemed like defeat wound up being one of my favorite stories to tell through this song. Starting in the audition room with "fresh mr coffee and sweet pea perfume" to that conversation I had with my brother over beers at Thanksgiving when he said "burn all your bridges and never look back" and also "you need to do something with your songs.." When I got back to the city I started busking in subway stations, religiously attending open mics, and shortly moved back home to Richmond.
Sometimes life carves out a different path than you thought.. but the rewards in following your gut on what to spend your time on are infinite. Oftentimes your wildest dreams aren't quite wild enough, so this song is about upping the ante.
MINER AND RAVEN
Miner and Raven is the story of the connection between two characters, the brooding coal miner and the hopeless romantic raven. Both retreat to a physically dark space in either direction, ie the miner digs deep into the black earth and the raven flies high up into the night sky. Both are colored by their environment and see each other as the same yet live such different existences. The miner sees that he'll never be physically able to fly as high as the raven but with dreams such as hers she believes anyone can make it to the moon with enough love and determination.
As she makes the journey to meet him there, she realizes too long and too late that he's withheld his efforts and his inner truth therefore leaving her isolated with this glorious view.. both of them alone with the passing of time. Sidenote: I started writing this one to the sound of my turn signal.
SMOKE
Smoke started as a play on the letter "S" and the feelings induced by being shushed. This song takes my mind out to recess. A housewife in red effortlessly handling things and nonchalantly aware of the raucous in the comings and goings of her family and their accoutrement in and out of the house. She is a magical witch-like character that snatches the knife away when the kids get too close, knows where the pipe is, and knows her husband may be having an affair but it feels trite compared to her responsibility as a mother to keep it together. She has her secrets in these "dirty little ways" of keeping it all afloat..  I like the playful unexpected feeling of being shushed and the idea that women are often made quiet when they're usually the ones putting the fires out. The hushed rumors between the moms at soccer practice, keeping quiet so your parents don't figure out you're smoking pot out in your room with your friends, that petty little affair no one discusses. It's a little sneaky world that I made in a moment to alleviate the anticipation of potential impending motherhood.. whatever that may look like way way down the line.
PARALLEL TIME
Parallel Time is when you're in love with someone in a different time zone and your lives are running parallel, ahead or behind, sometimes you never know how and when you will ever line up and see eye to eye. It's about love won and lost in a faraway place and bottling up that heightened feeling of togetherness in the jet lag and ecstasy, building trust rapidly and savoring every moment for when that unique experience is out of your reach. In this post-breakup story, there is such longing to move forward and to also stay behind for fear of what you may miss with the one you could love to the end of the earth.
AUTONOMY
Autonomy is an acknowledgment of being exactly where you are in the wreckage of a broken heart and still knowing you will always be alright with an independent and competent spirit. Our natural resilience is astounding and there is so much we as human beings can and will endure. This is a celebration of that very thing. We are self-governed and in control of how to get back up and get moving in a direction that makes us individually proud. It's very humbling and productive to acknowledge that you've tried your absolute hardest at something. It's then necessary to direct energy elsewhere when it seems we can't change someone else. There is always something else out there waiting to foster and nourish your soul and our world needs the best version of every one of us.. especially right now.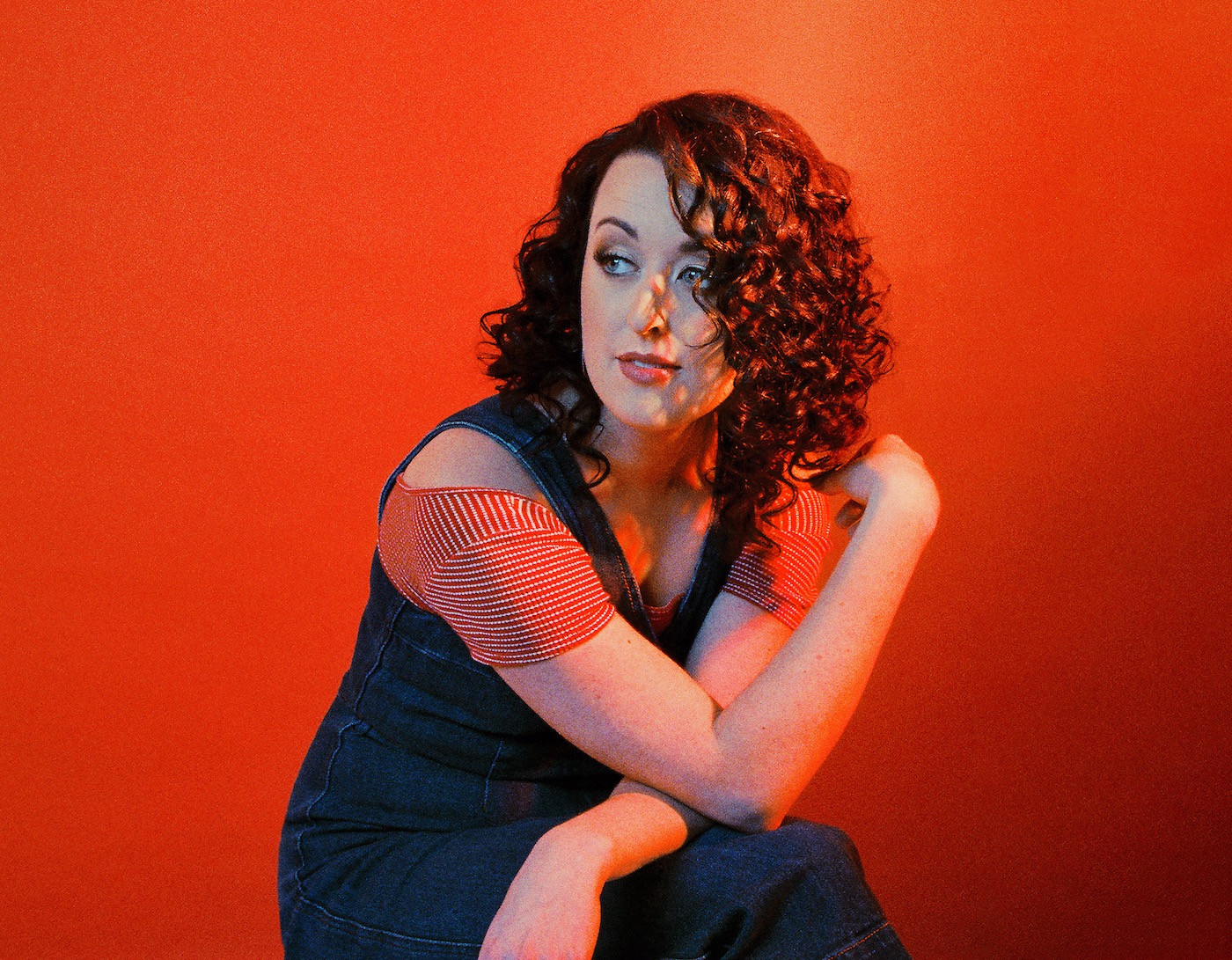 FULL PROOF
Full Proof is a song I wrote when someone I loved made me feel very small. In the context of this song being "full proof" is having been as potent and accessible to someone as humanly possible; like that last shot of whiskey you keep choosing to take. From where I was standing, nothing could have possibly gone wrong. It's claiming confidence even after nasty things are said. It's claiming security within yourself when someone seems to have left you emotionally for the thousandth time. It's claiming time as the only thing you can't get back and saying, 'hey- I'm done and I'm gonna be a mess for a while but that doesn't mean I wouldn't have been awesome at this or that I won't be in the future.' This one continues to guide me away from that maddening feeling of helplessness in any given situation. It's also been a vehicle for this new strand of daring self confidence running through my veins.
THE BOW
The Bow is all of the vulnerable scary feelings that precede making that tough call. "I'll be questioning our bow till the end" admitting that there may never be an end to your feelings for something that's gone. There's a neediness and an intense longing that may proceed amidst the deep consistent pain and you may feel like a creep or a stalker when you miss someone. It may be on your mind every single moment, awake and asleep. This is a season and a feeling that shows we are alive. We will move forward and this is honoring those first steps filled with worry, questioning whether we did the right thing, wondering when we'll be free again, and trudging through to the beginning of a new life. A new beginning with a little wink to "the theatre".. The pain will let up. The show will go on..  And we are an infinite vehicle for love, loss, and starting over.
— —
— — — —
? © Joel Arbaje
:: Stream Deau Eyes ::
---