It's not often you find a duo that are able to fall together so effortlessly-producing such a honest and confronting EP. After being publicized as having one of the most "memorable duets of 2016," it's the candid moments behind the lyrics which have helped to propel this duo to new heights. Nyck (pronounced n.y.c.k) is a music project by Nick Acquroff with Dom Garrard. After releasing their debut single "Decision" in 2016, their new EP Alive was released early in June, and it will take you on one hell of a journey.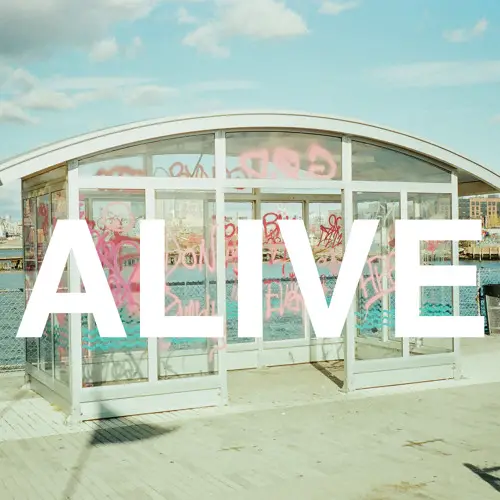 The first two tracks, "Decision" and "Speak Your Mind" are hard hitting piano ballads which have been carefully produced and the piercing sincerity of the duo is beautifully exploited. "Resident" is the turning point of the EP, which starts with an upbeat snare drum, whilst still using the piano to hint at the heavy themes from the first two tracks. A standout element is the narrative embedded within the lyrics which is a personal reflection of Nick's life.
I spent all my pay last night
Drinks and dinner, and drugs and rides
I once said that I wanted 5 kid
and a house in the street
where we used to live
I used to show potential I thought
but the older I get the less I've got
Another standout element of this project is their collaboration with British, NYC based photographer Ben Morris. Morris has listened to each track from the album, and whilst listening has shot a collection of photos which reflect and have merged his auditory and visual experiences at the time. The cover of the album is also Morris' work, and accurately reflects an incredible concoction of emotions, experiences and musical ideas that have fused together to form one of the most distinguished Australian EPs of 2017.
A CONVERSATION WITH NYCK
Atwood Magazine: Where did the concept come from?
nyck: I had quit music for a bit and gone on to do other things, as you do. Then our manager (Pete Sofo, Creative Vision Management Group), who happened to have been a friend of mine for a long time called me. I was kind of in an unhappy spot and it was one of those nice serendipitous moments in my life. He'd been in LA and came back to Melbourne, and asked 'Why aren't you doing music? …if you don't write music it will kill you…', and he has called me everyday since and asking where the tracks are and how the new EP is going.
Dom and I had worked together before, scoring a film that a couple of our friends made, and I had loved working with her via email. So I called her, and she came around to my parents' basement one night and the rest is history.
I guess some of the greatest music stories start from a bit of adversity don't they?
nyck: Its just one of those things that I look at now, and imagine where I could be in my life. Everyone kind of goes through stages where you give the dream up, and give away what you want to do. I got wrestled back into doing what I wanted and I'm super glad now.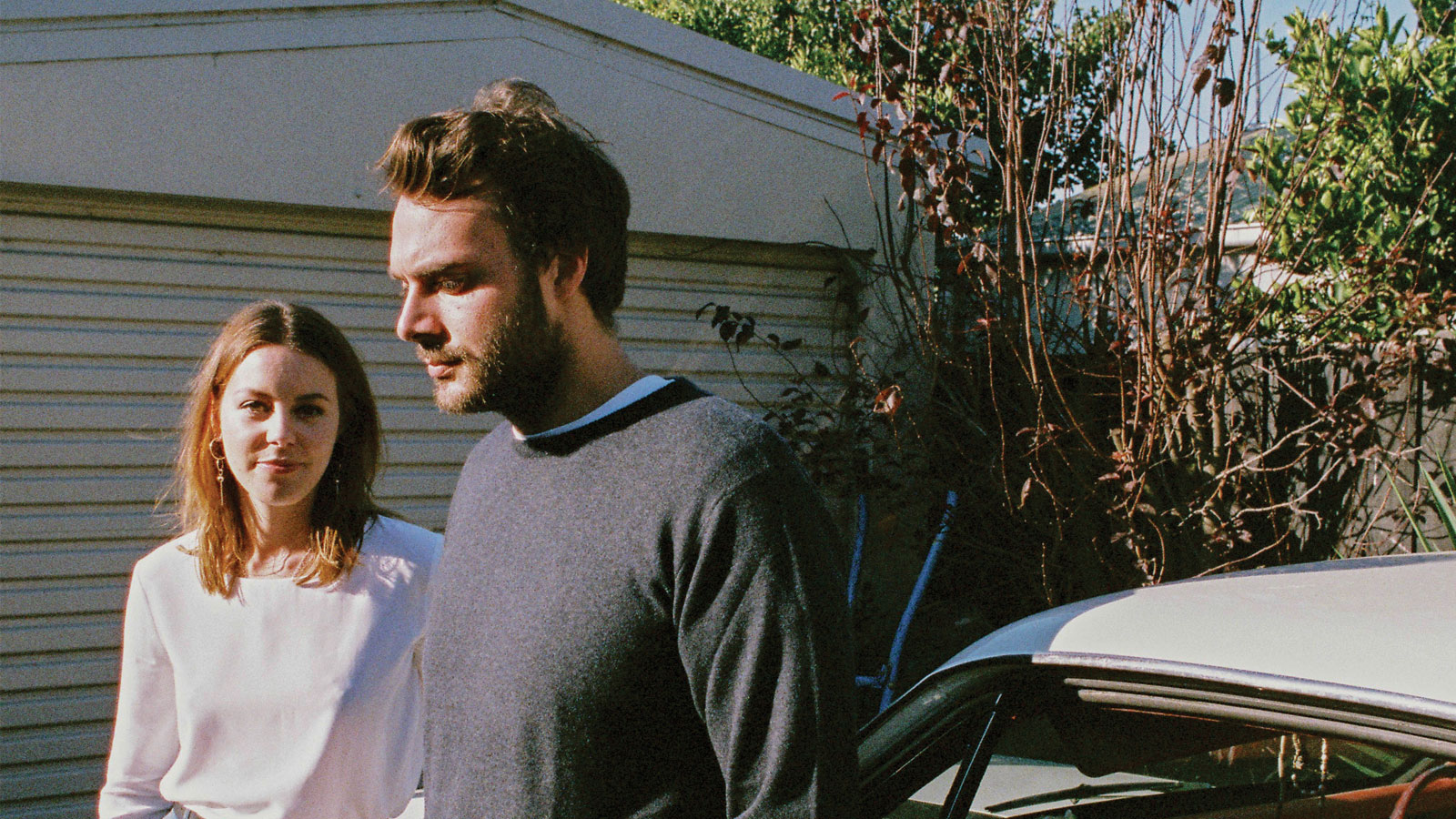 What inspired you to take up music in the first place?
nyck: I didn't play music until I was 18, but I'd never done music at school, I was always a bit of sports jock. I had another one of those sliding doors moments at school, I was singing and being a dickhead, and some guy was asked me on the spot to sing at a school gig called 'Battle of the Bands', and I was singing Blink 182 covers horrendously. I had always loved music; I grew up listening to Crowded House and The Beatles. But it was in that moment though that I was like 'shit, maybe I could do this', so I spent the next decade learning stuff.
Describe how the EP came together?
nyck: It was one of those things, I'd been in a band through my early 20's with a bunch of my best friends whom I loved and adored, it was my musical apprenticeship. We had been a lot more focused on production and the music side of things, and I had never been at a stage in my life where music was a cathartic process. It was funny that all of this stuff happened at the right time, I was actually going through a shit time in my life and wasn't worried about the end result, or what people thought, or worry about anything – I had essentially lost belief in myself, there were no stakes. So I started writing stuff that I didn't want people to hear, which I think is the testament to anything, you write things that you don't want people to hear, and so when they hear them they relate to it. It was things I needed to say for myself, and things that I needed to say for other people.
What would you say is your favourite track off the EP?
nyck: My favourite track is "Resident," which is the third track. I love how it bridges the whole EP together for me. The first two tracks are about desolation and despair in a lot of ways, the end of one thing and the beginning of another. When you go through any time in your life when you're not happy, which I had gone through, you have the breaking point and what you think is resolved, but it takes you 6 or 12 months to get back on your feet. My life had shifted and I decided I was going to be happy now. 'Resident' is about that time where everything needs to catch up and you need to readjust your values, stop trying to control the future and the past. It was the most cathartic experience; I had to readjust what I thought I was going to be, just going 'fuck it, will be what it's going to be'. Life just happens, there's no controlling it, you just have to follow what you want to do.
What would you like people to take away from the Alive EP?
nyck: It's really funny, 'cause I'm so stoked with how it has gone. It wasn't like we started a band, and went out to get a record deal, get on Triple J and touch all of these people's hearts. It was something that I wrote for myself, and parts with Dom as well, thinking that we really never thought that anyone would want to listen to it. It's the documenting of a process that I went through; going from 'my life is going to be like this' to 'my life is going to be completely different'. That's what I want people to understand, letting go of controlling everything in your life, and moving to an easier position where you just let your life unfold. I think that's all I want people to get is to what I got from it, that process which set me free.
It's all a part of growing up, I look at my parents and they're so free from what anything thinks of what they're expected to be or do. I think for me it was just about getting to that point, but you can't get to that state of ease without losing the plot along the way, or being really unhappy for a while. You learn the most about yourself and your life in those times.
You've recently stepped off a tour with Amy Shark, what was that experience like for you both?
nyck: It was really fascinating for Dom and I. It's one of those daunting experiences, we were sitting in Bakehouse Studios about 10 days before the tour, and we looked at each other and realized how much work we had to do. 10 songs to learn from scratch and we knew it would be hectic. The funny thing is, it all clicks into place, and we had this awesome routine while traveling together. Dom and I were in sync, and we definitely have become better friends and collaborators. We played to thousands of people on that tour that were incredibly respectful. Which is testament to Amy and her crowd, everyone came early, watched and were responsive.
We need to give a shout out to Amy; she's such a kind, and lovely person. We had an awesome time with her band and her crew. Like all musicians, Amy has had those ups and downs too. She's done it the hard way, and she's really humble and philosophic about her rise, and her music.
---
Biggest learning curve so far?
nyck: Music runs in cycles that can eat you up in you're not careful. Cause you release something, do all the interviews, and videos and get people commenting on your social media. Your friends keep telling you how amazing you are, and you can get ahead of yourself. The learning curve for me is that I've become accustomed to the time where all the attention falls away, and no one is writing about you or cares about you. That for me has become my favourite time, because it's the time where its just you, and you're the only person that is going to keep the ball rolling. Dom and I, our manager and the label are the only people that are going to get down and gritty when work needs to be done. Enjoy the process rather than trying to get famous, or get anywhere, it's all bullshit. Just do it because you love doing it.
What is your advice for up and coming musicians?
nyck: I think the main thing I've learnt is that don't do it for any other reason than the fact you want to be good at music. You want to say something, you want to be really good, respected by your peers and do something that you're proud of- they're the things that should drive musicians rather than anything that is our of your control. You just need to do it because you love it and enjoy the process. That's the advice that I give to myself, when I'm always wanting to achieve more, but then I tell myself to shut up and just enjoy it.
I started writing stuff that I didn't want people to hear… things I needed to say for myself, and things that I needed to say for other people.
— — — —
cover © 2017
:: Listen to More nyck ::