LA-based artist Malia Civetz discusses her latest songs "Heart Broke" and "Broke Boy", early influences and career memories (like touring with JoJo and singing for President Obama), and what's next on her horizon!
Listen: "Heart Broke" – Malia Civetz
---
To say that Malia Civetz is an incredible musician to keep an eye on, particularly her newest release "Heart Broke," would be an understatement. Spending time in both Hawaii and Las Vegas, before studying music in LA at USC, Civetz's earliest inspirations ranged from Ella Fitzgerald to Earth, Wind and Fire — allowing her to perfect (at least in my opinion) a soul-meets-dance pop sound for the modern era.
Even through childhood and conversations about it, Civetz seemed to always be drawn to music and entertaining. At 13, she performed on stage at NYC's famed Apollo Theater. She juggled schoolwork and singing at baseball games as a teenager, leading her to sing the National Anthem for Obama as a sixteen year old.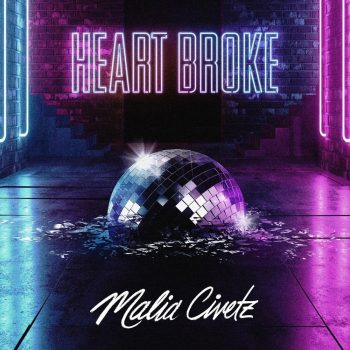 Now, a few years older and signed to Warner Records, Malia Civetz continues to stand out and make waves in the music scene. One of her most recent songs, "Broke Boy," had many different sides to it, between the original, sex-positive song showcasing Civetz' powerfully trained vocal performance, a club mix, a stripped version, and stood on the Radio Disney charts. 
As a singer-songwriter, especially on first listen, Civetz has a voice that stands out immediately — perhaps from her time in choir groups and college training. Yet, there's a deep magnetic draw that connects listeners right away to the words she sings, whereas most artists strive to reach that point. 
In a conversation with Atwood Magazine, Malia Civetz discusses her latest songs "Heart Broke" and "Broke Boy", as well as her early influences and career memories, along with what is on the horizon hopefully for her next.
I think all the places that I've lived, a piece of them is in all of my music.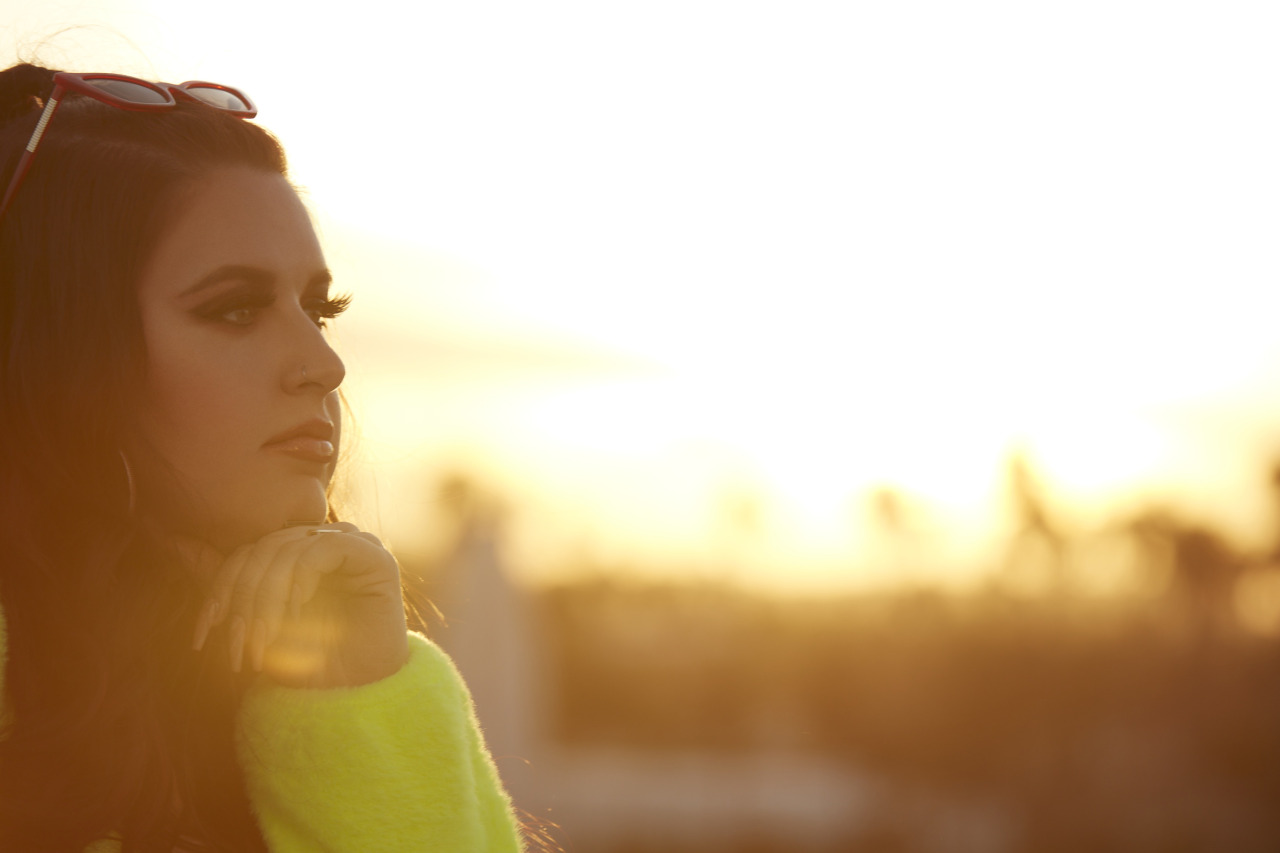 A CONVERSATION WITH MALIA CIVETZ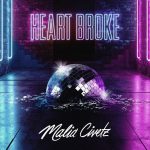 Atwood Magazine: Hey Malia. How are you? Are you in Vegas at the moment or are you out in LA?
Malia Civetz: I'm back in LA. I was actually just in Vegas over the weekend to visit my parents. I haven't seen them in a while. When they made testing available for everyone in California, I went and got tested just to make sure. And they came back negative, so I went to Vegas. It was really nice to see the family for a bit.
I had a random question, but I saw on Twitter that you found some of your old CDs.. I know you went to USC, but did you go to Las Vegas Academy Of the Arts (LVA)? I'm from Vegas too, that's why, and it felt like an LVA vibe, I guess.
Malia Civetz: Yeah, I did. Very much, I was a theater major. That's hilarious. Wait, where'd you go? 
I went to Coronado.
Malia Civetz: Oh, I was actually zoned for Coronado. 
Did you grow up there?
Malia Civetz: Yeah, I went to Bob Miller for middle school. 
Do you feel like living different places inspired your musical or songwriting style at all?
Malia Civetz: Totally. I think all the places that I've lived, a piece of them is in all of my music. When I was little, I lived in Hawaii, and it's just such a music filled culture. I would go with my parents to their client dinners all the time and there was just always live music. And so, just being surrounded by that, I think that's what started my love of music. Then, going to Las Vegas. There were just shows all the time and anybody who's anybody comes through Vegas, so I got to see so many good entertainers. I was bright eyed and fascinated by it all, I mean ever since I can remember.
Who were your biggest inspirations growing up?
Malia Civetz: It's a long list. Because I have different inspirations for the different people in my life. I would spend a lot of time with my grandparents, and so they listen to like Frank Sinatra, Dean Martin, you know, Ella Fitzgerald. So, I got those inspirations from them. Then, my parents would listen to music all the time, and it was everything from like Beach Boys to Barbra Streisand to The Beatles to Earth, Wind and Fire, Stevie Wonder.  I think I always gravitated more towards like the Motown, Earth, Wind and Fire, Stevie Wonder, like early Jackson Five, and then kind of moving into like Chaka Khan in the funk era.
But you were always drawn to more of an old school sound?
Malia Civetz: Yeah, ever since I can remember. Like, I liked pop music, but there was just something about this style that Earth, Wind and Fire have that is just incredible. 
What lead you to the inspiration behind "Heart Broke"?
Malia Civetz: I think how all of that kind of came together is when we were writing it, the producer that we were working with. He is such an incredible bass player and we started with this super funky bass line that he played and he was kind of just messing around. We all looked at him and we were like, "That's amazing. Let's write to that." So, that's kind of how "Heart Broke" was born. And I try to keep some of that like little pieces of soul and little pieces of the past in my music.
Have you worked with those producers and other collaborators before in the past?
Malia Civetz: So, actually "Heart Broke" was the first song that I wrote with them. I wrote it with Ross and J Kash and they're some of the most incredible songwriters in the business right now. I was super young. I was fresh out of college. I went to this session just being like, "Yeah, okay cool like whatever happens." Then, we ended up writing this song that became one of my favorite songs that I had ever written and has been like a staple of my musical catalogue for so long, even before it came out because we wrote it, I think, three and a half years before it came out. Yeah, so it's been in the Google Drive for a long time.
Has it stayed the same song or did you make adjustments to it over the years?
Malia Civetz: We made adjustments to the production and kind of edited that. The song itself, like the music and lyrics has been the same since day one.
Are you still in touch with those same producers or how did you guys meet initially?
Malia Civetz: Yeah, so I actually signed a development deal with Ross and J Kash. And so I've worked with Phil, the producer a bunch. And so they're the ones. So, I met Ross, right out of USC, because he went to USC about 15 years before me, and we met, and then he got me my publishing deal with Warner Chappell and then introduced me to J Kash. Then, they signed me to a development deal, and introduced me to Modest Management. Everybody all worked to get me into Warner Records, which is where I'm at now. 
Do you prefer, in terms of "Heart Broke," the acoustic or the original? Or do they take on different meanings?
Malia Civetz: I think they really take on different meanings for me. I love background vocals, I think it's probably because I was in a capella in college. So, there's just something about limited instrumentation and singing with other voices. It's really really special to me. But then there's also something about the original where you just want to get up and dance. I don't think I can pick a favorite.
You mentioned a capella. Did you do choir at all, growing up?
Malia Civetz: The whole nine yards. Choir, Jazz Choir, musicals, theater, dance, you know, all of it.
What's been the most memorable moment of your career so far?
Malia Civetz: Wow. That's a tough one. I mean, signing to Warner Records has been one of the biggest, like, that's been a goal ever since I was a kid, and so it was kind of surreal when all of that happened. As far as moments of my career, I got to sing the national anthem for President Obama, when I was 16. And I got to meet him afterwards. He is like the nicest, most down-to-earth, intellectual man. It was really incredible. My dad lived in Hawaii for a long time, so they just struck up a conversation and started talking about Hawaii. I was like, "I'm just standing here talking to the President." And it was a very surreal moment. I think that's definitely one of the highlights for me. 
How did that come about?
Malia Civetz: It actually came about because I would sing the national anthem a lot from various sporting events. My family and I would drive to LA and I'd sing for the Dodgers or the Angels and visit our family in NorCal and sing for the Giants. I was driving to LA, and I sang for their Dodgers Yankees series that they did. They wrote a big article about it in the paper, because I was some local Las Vegas kid who sings the anthem for big Dodger baseball game, and it was televised —  the whole nine yards. Somebody saw that article and knew that President Obama was coming to give a speech. And so they contacted my mom. She got the email and screamed in her office and when I walked in and I was like, "What's going on?" She was like, "I just got an email asking for you to sing for the president."
That's a big step up.
Malia Civetz: Yeah, it was. It was very weird, especially just as a 16 year old. I was literally in government class, like learning about the government, and then got to sing in front of this entire room of politicians. Hillary Clinton was in the audience. It was really nuts to have to deal with the Secret Service.
Was it weird going back to normal reality after that experience?
Malia Civetz: It's always kind of weird after any sort of show or performance like that, where you do something that feels surreal and then you have to go home and do homework. That was always a very weird thing for me growing up. 
Were there any other moments like that? I mean, obviously the Obama one is top of the list.
Malia Civetz: As I was just going through old pictures and stuff at home, I found pictures and all the information, because I sang on Showtime at the Apollo when I was 13. I was their, like, child star of tomorrow. It was kind of crazy. I remember my parents had to pull me out of school. My mom picked me up at Bob Miller and we got on the plane to New York. Singing on the stage, at the Apollo, like everybody has performed there. Ella Fitzgerald has been one of my favorite singers my whole life, so just to perform on the same stage that she did with Jackson Five, James Brown, just such a legendary stage and theatre was crazy for me at such a young age. I don't even know if I fully appreciated it back then, because I was just excited to perform on a TV show.
And then you have to get back on the plane and go back to English class.
Malia Civetz: Yeah, that was always weird for me as a kid. It's still kind of weird. I had such an incredible time opening for JoJo on her tour in 2018. It's like, you'll do these incredible shows and be singing in front of people who are just adoring fans and they absolutely love you. Then, you'll get back to the hotel or Airbnb and have to do laundry. And like, be a real person. So, that's always an interesting transition.
What was that whole experience of the tour like with JoJo?
Malia Civetz: It was amazing. It was my first real tour that I had been on. As an opening artist, I think it was the best.. I don't think there's any way that it could have gone any better. JoJo and her team were so fantastic and so caring to me and made sure that I had what I needed, and really were sweet to me and my band. It was just a really, really fun time.
You mentioned a few of the other old school artists, but if there was any artist or band either dead or alive that you could tour with who would you pick?
Malia Civetz: I know I've talked about them a lot, but it would have to be Earth, Wind & Fire for sure. I actually saw them at the Hollywood Bowl last summer. It was just even now, even though some of them are older, they still put on a hell of a show. 
I know you've recently also charted quite a bit over at Radio Disney. Were you a big Disney fan growing up when it came to their shows and music?
Malia Civetz: Absolutely. That's what you grow up on. I joked with the Radio Disney people when I went into the office. When I was in Hawaii and lived there when I was a kid, my parents were looking for a house, and they worked in the hotel industry. So, for a while, we lived in a suite in the hotel, so I was like, real-life Suite Life of Zack and Cody. I loved that show when I was a kid, because I was just, "It's like me!" 
I mean, those shows were huge. That whole era.
Malia Civetz: Oh, yeah. Lizzie McGuire, Boy Meets World. I actually was just thinking about The Proud Family theme song the other day. It's one of the best theme songs. It was, fun fact, Solange featuring Destiny's Child. So, Destiny's Child was singing backup for Solange. Huge bop. 
Have you been rewatching that?
Malia Civetz: My roommate and I started talking about theme songs, because we talked about the Lizzie McGuire theme song. Then, I was like, "You know what the best one was? The Proud Family theme song." We were bumping it in the house. 
Were there any fun behind-the-scenes moments while shooting the "Broke Boy" music video?
Malia Civetz: Oh my gosh. I mean, all of the moments. That was probably the most fun day of my life, in between the hair and makeup. I just felt like I was a little girl and got to play dress-up, got to wear the coolest clothes. The stylists were incredible. All of the boys were so nice. I was thinking about it at the end of the day, and I was like, "I just want the day singing a song that I made." This video wouldn't have happened if me and my friends hadn't created this song. I just got to play dress-up and be surrounded by hot boys in a vintage Cadillac all day. I'm literally living the dream. 
Was it a one day filming process?
Malia Civetz: We did it all in one day, which was a lot. I think I got there at 7am. We wrapped at six, which was actually really nice. So, not too bad. It was a long day, but at the end of the day, I felt so good. I'm so happy with how the video turned out. 
Between stylists and extras, was it a pretty large cast?
Malia Civetz: Yeah. There were, I believe, ten boys, myself, and then, the crew. It was massive. I remember getting the call sheet, a couple days before the video, and I was actually getting my hair done. I was in the hairdryer thing and I was getting all emotional looking at the call sheet, because there were just so many people on it. I was sitting there, going like, "Wow, all of these people are working on this thing, because of a thing that I made." All these people are coming together because of these words and these melodies that came out of my head. That's nuts.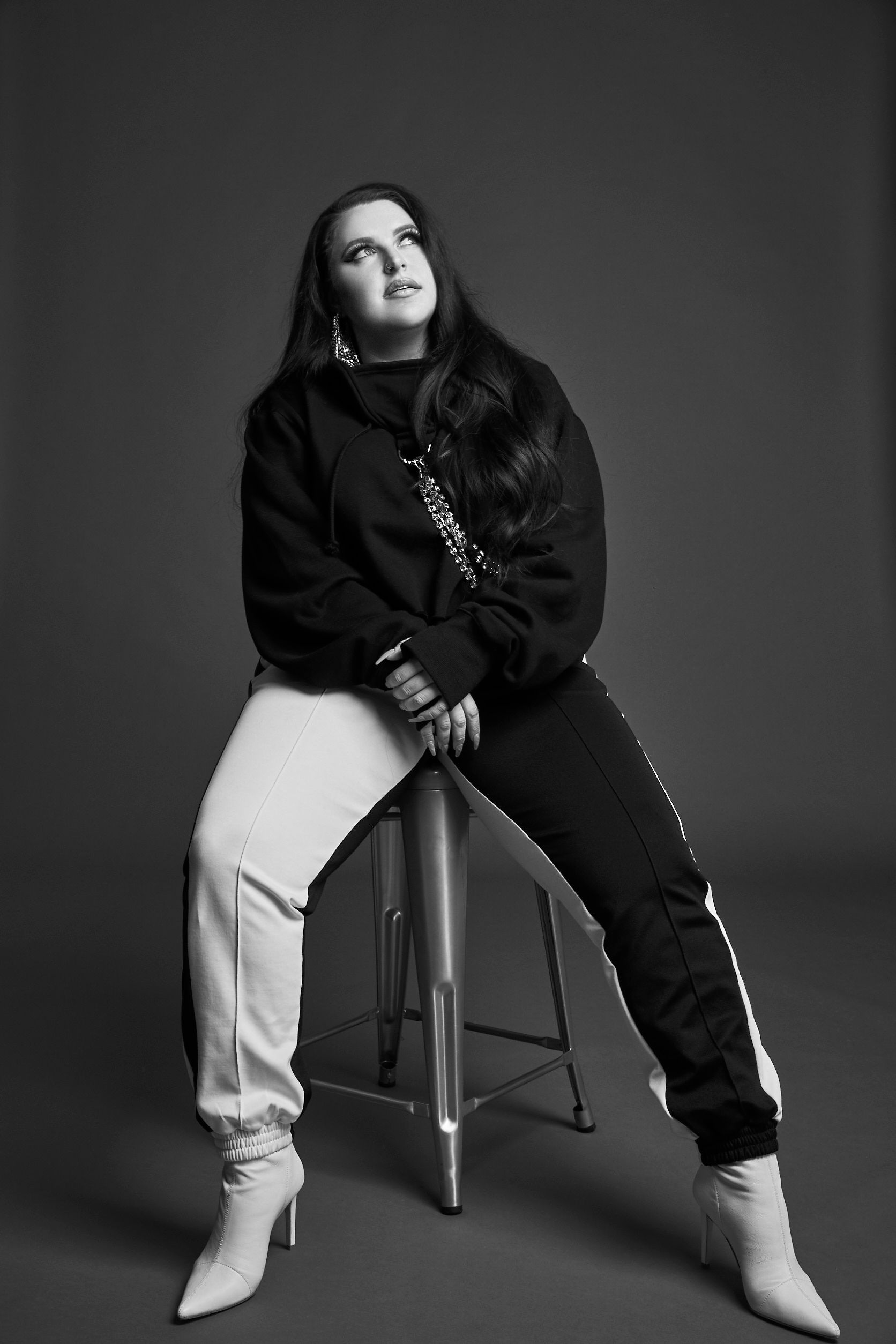 Do you have a favorite line, either from "Broke Boy" or any song you've written?
Malia Civetz: I mean, it depends if you want the PG line.. 
I guess whatever popped in your head.
Malia Civetz: The second verse is a little racy, which we did have to edit for Radio Disney: "Gave me the moon and the stars, in the back of his car." I think it was a really fun way of embracing [being] sex positive in this environment and stating that you should get yours, as well as having a nice person in your life.
Took me on a trip with just the tip of his tongue
Gave me the moon and stars in the back of his car
Said he's savin' up for that emerald cut
Where we goin', we don't need much
Got a five dollar bill, put your hands up
Got a ten dollar bill, put your hands up
Got a twenty dollar bill, put your hands up
And if you ain't got much keep your head up
Has the original version also expanded at all?
Malia Civetz: Yeah, so that one, I was super excited. It got put on this big playlist on Spotify called Happy Hits! and has five million followers. They put it, I think it's like fifth from the top. It's crazy to be surrounded by Lady Gaga and Demi Lovato. You know, all these people who I've definitely looked up to over the years. It's crazy to see my name next to theirs. 
Have you had any surreal interactions since being in LA?
Malia Civetz: It's interesting, like the people that you meet over facetime. The first time I met Charlie Puth was over facetime, because the songwriter J Kash, we wrote "Heart Broke" and "Broke Boy" together. He works with Charlie a lot and so, people will just facetime each other. When Ross was in a session, Michael Buble facetimed him. You always just end up meeting all these people over facetime, then eventually you meet in person like, "Hey, we met over facetime, that one time. Cool talk." 
Have you been working on any new music? Or hope to release anything again soon?
Malia Civetz: Yeah. There'll be something new coming. I'm not exactly sure on a date yet, but hopefully coming very soon. Then, we'll have more music coming in the fall. I've been using this quarantine to work with my roommate. He's a really good songwriter and I wrote my first single with him in class. And my second single "Little Victories". So, we've been working a lot together and trying to make the best of the time that we have. 
— —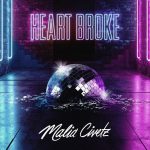 ? © Dennis Leupold
:: Stream Malia Civetz ::