Unfiltered, unassuming, and hauntingly raw, Ocie Elliott's "Tracks" shines as a beam of beautiful fresh folk full of tenderness and intimacy.
Stream: "Tracks" – Ocie Elliott
---
Ocie Elliott's latest song is a deep breath of human connection: Unfiltered, unassuming, and hauntingly raw, "Tracks" shines as a beam of beautiful fresh folk full of tenderness and intimacy.
It's a sweet, stellar reminder of the ties that bind.
At the end of summer we set off like trains
In the humid, hot weather walking, no sign of rain we rolled
About thirty miles, stopping only for barley water
Three sons of parents and another pair of parent's daughters
Walking down the tracks
Walking down the tracks
Walking down the tracks
Walking down the tracks
Atwood Magazine is proud to be premiering "Tracks," the sophomore single and title track off Ocie Elliott's forthcoming EP of the same name (out July 17, 2020 via Nettwerk Records). Closely following the band's poignant lead single "Rainbow and Arrow" released in mid-May (not to mention their sophomore album In That Room, released this March), "Tracks" arrives with acoustic sincerity and humble grace.
An EP and a full-length album release may sound like a lot for one year (it certainly does to us), but that's a walk in the park for Ocie Elliott. Partners in life and in music, Jon Middleton (of Jon & Roy) and Sierra Lundy have enjoyed a meteoric rise in three short, very busy years: The pair began releasing songs shortly after Jon & Roy's conclusion in mid-2017, and have been churning out a wealth of breathtaking content ever since. Their spellbinding, aptly-titled debut EP was followed by early 2019's debut album We Fall In, followed by In That Room just one year later. That's over twenty spellbinding songs released in three years' time – all of which coalesce together in the folk/indie folk realm.
"We take a lot of influence from early folk music and folk-country, but we also listen to all kinds of modern music including folk, pop, hip-hop, etc," the pair say of their sound and their influences. "We make a conscious effort to make sure we integrate some modern elements into our sound no matter what style we are working on."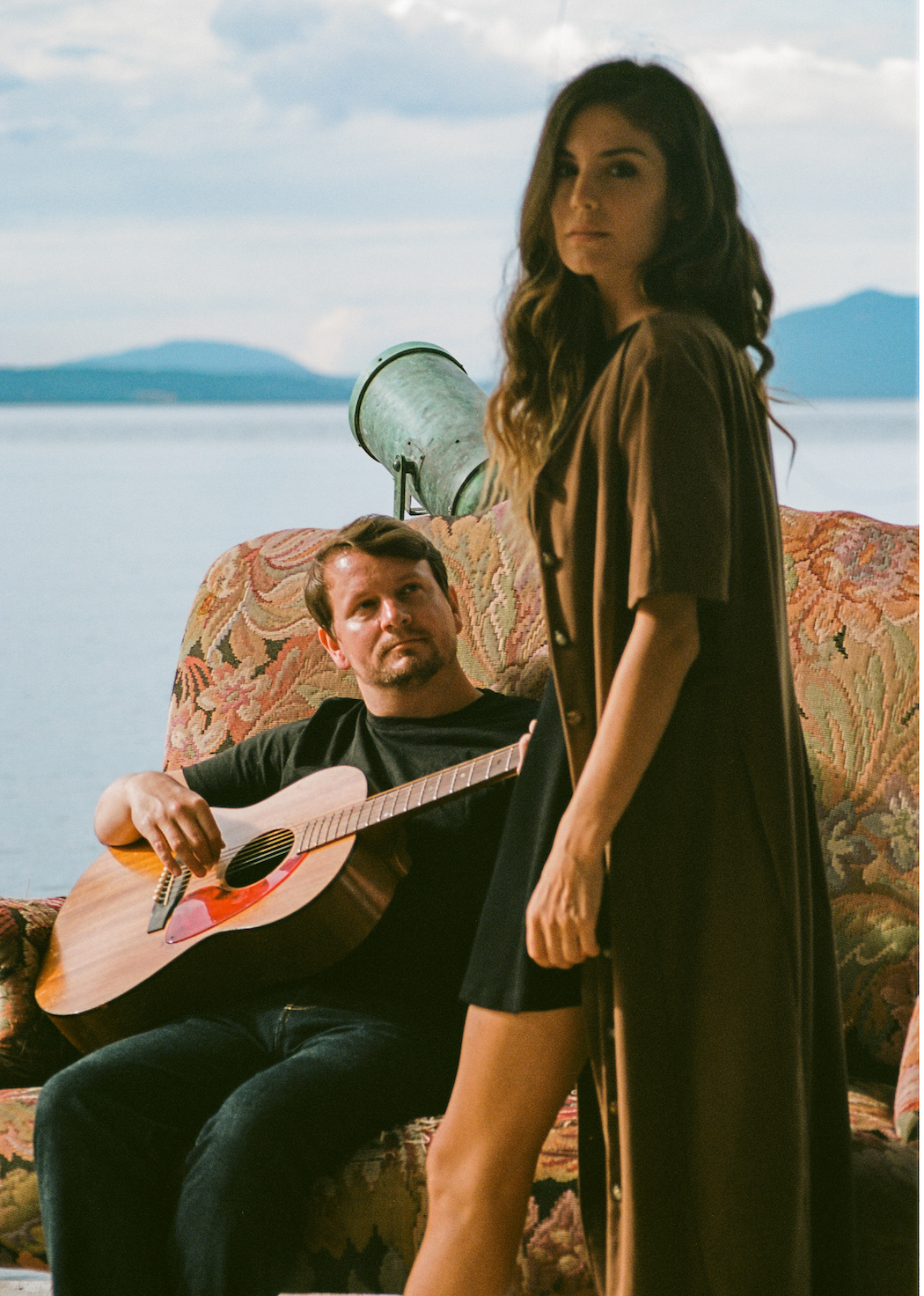 Tracks continues a modern folk legacy in the making, finding Ocie Elliott delving deep into themselves while employing their stunning vocal chemistry atop a bed of soothing acoustic guitar chords. The pair describe their new EP as being all about personal stories. "All these songs contain insights about ourselves that we hope will help our listeners start a discussion of self-discovery."
Smoke from the forest fires, filled up the air
While we jumped in the lake tired, in our underwear
And then kept traveling on, upon trestles through the darkness
The full moon glowing orange, in the woods we found a spot to rest
On the trac ks
Walking on the tracks
Walking on the tracks
Walking on the tracks
Whereas their affecting, melancholic "Rainbow and Arrow" speaks to the experience of losing a lover, "Tracks" echoes a more personal adventure – a reflective journey through one's physical world. "The song was written about a trip we did with a few friends about two years ago, where we walked the abandoned railway tracks from our current home city, Victoria, to Shawnigan Lake where Jon grew up — which is about a 42km walk," Sierra Lundy explains. "It was a wonderfully unique, inspiring adventure and there's no way we could not write a song about it. The repeated motion of each stride felt rhythmic and hypnotic, so we wanted that translated in the song. The lyrics tell the story of the first day of the two-day trip (the second day was a bit less romantic and a bit more bleary-eyed and blister-filled haha)."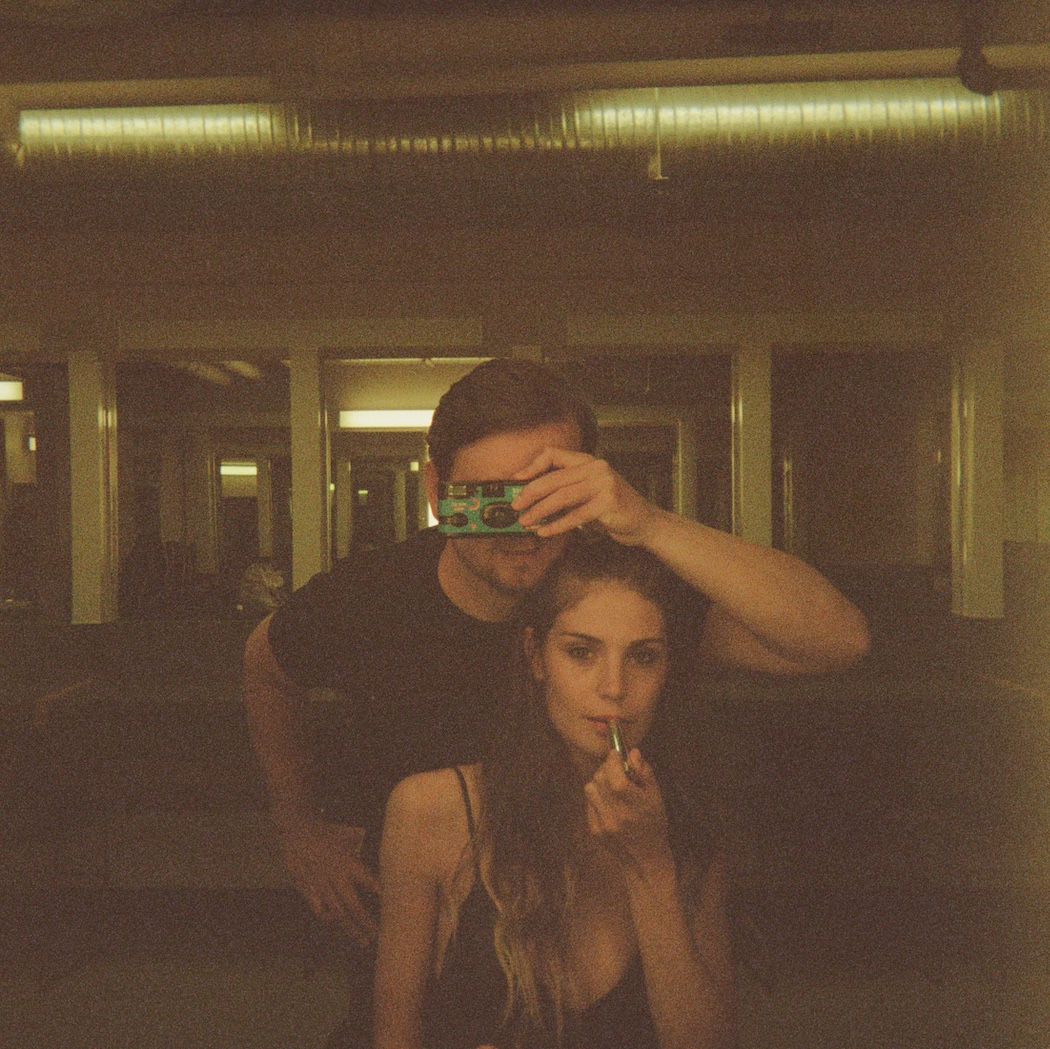 "Tracks" is inherently unique to Ocie Elliott's world, yet we can all relate to those special things around us – in our communities and hometowns – that resonate deep down inside. In that way, the song helps facilitate our own unique walks down memory lane, giving us the space to think back on who we are and where we came from.
With their gorgeous vocal harmonies, their blissful guitar and harmonica playing, and their dazzling poetry, Ocie Elliott will inspire and delight listeners through "Tracks." Get swept up in the duo's hypnotic new song exclusively on Atwood Magazine!
Oh, that old-time feeling of walking without a care
All them natural joys and fears do rise and raise our hair
Walking on the tracks
Walking on the tracks
Walking on the tracks
Walking on the tracks
Walking down the tracks
Walking down the tracks
Walking down the tracks
Walking down the tracks
— —
Stream: "Tracks" – Ocie Elliott
— — — —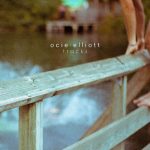 ? © Dustin Rabin
:: Stream Ocie Elliott ::
---