Handsome Ghost's hauntingly atmospheric cover of "Maps" turns Yeah Yeah Yeah's hit into an achingly ethereal plea for love.
— —
There's no disputing the fact that Yeah Yeah Yeahs' "Maps" is one of the defining songs of the 2000s, a quintessential soundtrack to a decade defined by the Internet and globalization; where unprecedented access to music resulted in genres transforming and dissolving all at once, and where alternative music finally found (much to many a fan's dismay) true mainstream success.
Sometime in early 2003, a New York City band by the name of Yeah Yeah Yeahs, fronted by the unfathomably talented Karen O, released their debut album, Fever to Tell. Receiving universal acclaim and multiple nominations and awards, the record's contains one song in particular that has the propensity to transcend its temporal space, as a timeless hit: In the fifteen years since its release, "Maps" has been covered by dozens of artists the world over, include The White Stripes, Arcade Fire, Radiohead, Macy Gray, The Bad Plus, and more. Handsome Ghost are the latest to share their interpretation of this classic heart-on-sleeve cry: The band's new cover of "Maps" is an achingly ethereal plea for love that perfectly captures the Handsome Ghost ethos.
Pack up, I'm strayed enough
Oh say say say
Listen: "Maps" – Handsome Ghost
---
Atwood Magazine is proud to be premiering Handsome Ghost's cover of "Maps," a hauntingly atmospheric song balanced on the edge of darkness and light. The release comes right as the Atwood favorite embark on their North American headline tour (dates and more info below).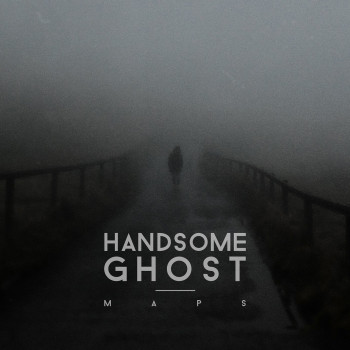 "I think those moments in our memories, when music and experiences blend together, are some of the most powerful," Handsome Ghost's Eddie Byun explains. "I remember very vividly how 'Maps' entered while I was sitting in a car, driving home after a night of being a dumb high schooler with a good friend. So much happens through the course of our relationships with people. I wanted to cover this song as a tribute to the past, but also with the context of our lives since."
Wait, they don't love you like I love you
Wait, they don't love you like I love you
Maps
Wait, they don't love you like I love you
When Handsome Ghost's long-awaited debut album Welcome Back came out in January 2018, we called it "a raw, intimate exploration of vulnerability and space – the culmination of a therapeutic, emotionally-indulgent artistry founded on lyrical depth and musical honesty." Handsome Ghost was once the sole venture of Timothy Noyes and Eddie Byun; now a full band effort, the project harnesses a range of talent and sounds to craft delicate, breathtakingly intimate compositions full of warmth.
According to Karen O, "Maps" is secretly an acronym for "My Angus Please Stay," a reference to her then boyfriend Angus Andrew that gives life to the deep emotional strain behind the track. Handsome Ghost pay homage to this initial inspiration while offering a dreamy indulgence – we are asked not only to give our hearts over, but also to embrace our shared history – the life we've lived, and the memories we'll always cherish.
"I remember listening to 'Maps' for the first time and the impression it made on me," Handsome Ghost's frontman Timothy Noyes reminisces. " I think it's just as good today. What it means to me has changed as I've gotten older, but the level of emotion is the same. To me, the desperation in the vocal performance, and the way each phrase is sung with such purpose makes the whole piece really, really moving. I can't sing like that, and honestly, I don't know if anyone can sing like that, so we decided to try 'Maps' with a completely different tone, both vocally and in our arrangement. I hope we were able to capture some of the emotion in our own way, because that is certainly what a great song like this deserves."
This is a cover worth keeping. Stream "Maps" exclusively on Atwood Magazine, and don't miss Handsome Ghost on tour!
:: Handsome Ghost Tour ::
5/17 – Chicago IL – Schubas
5/18 – Millvale PA – The Funhouse at Mr Smalls
5/19 – Cleveland OH – Beachland Tavern
5/21 – Allston MA – Great Scott
5/22 – New York NY – Baby's All Right
5/23 – Washington DC – DC9
5/24 – Philadelphia PA – Boot & Saddle
5/26 – Atlanta GA – Vinyl
5/28 – Austin TX – Stubbs Jr
5/29 – Houston TX – White Oak Music Hall
5/31 – Phoenix AZ – Valley Bar
6/01 – Los Angeles CA – Bootleg Theater
6/02 – San Francisco CA – Cafe Du Nord
6/05 – Portland OR – Holocene
6/06 – Seattle WA – Barboza
— — — —
? © Daniel Kwan