but the fire is a conquest and you're the one I'll always need
She's the fire you can't contain, and she's burning brighter than ever: Lewis Lane's latest single "Can't Get Enough" (feat. Sam O.B.) is a warm, passion-fueled expression of uninhibited desire that embraces the sweet seduction of the moment.
I've got something to tell you
but it's bottled up inside
I know the feeling is spreading
you are with me all the time
"Can't Get Enough" – Lewis Lane ft. Sam O.B.
[soundcloud url="https://api.soundcloud.com/tracks/351129934?secret_token=s-4id28″ params="color=ff5500&auto_play=true&hide_related=false&show_comments=true&show_user=true&show_reposts=false" width="100%" height="166″ iframe="true" /]
---
Atwood Magazine is proud to be premiering Lewis Lane's "Can't Get Enough," a fiery burst of electronic pop warmth that cradles the ears with smooth dance vibes. The moniker for Katherine Smith, Brooklyn's Lewis Lane is an alternative pop powerhouse, free-spirited and always evolving. "Can't Get Enough" is the long-awaited follow-up to Lane's last single "Runaway Love," an unapologetic self-empowered anthem and another Atwood Magazine premiere. Produced by Brooklyn's Sam O.B. (formerly Obey City), the new release evokes the heavy heat of the midnight hour – when we throw our reservations aside, and assert our innermost emotions.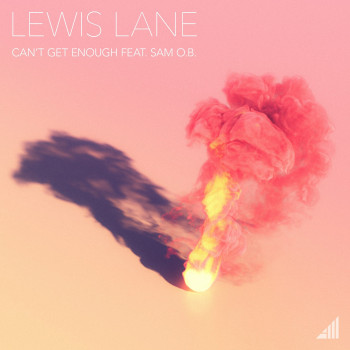 i can't help that I'm helpless
you are always on my mind
but the fire is conquest
and its you I'm out to find
but you're cold
buried deep within your soul
and I'm tired of looking when i know whats coming,
can we lose control
Fun-loving as it is lusting, "Can't Get Enough" is reminiscent of Michael Jackson's "P.Y.T." in its fusion of disco/funk influence. The synth beds swim and swell beneath Lewis Lane's evocative voice, keeping a constant pulse that drives the movement and holds our attention as Lane delivers a stunning performance.
It's the perfect coordination between singer and song, where everything is in such synchrony that instruments succumb their individuality and are simply a part of the greater whole. Lewis Lane becomes "Cant Get Enough," ensaring us in a web of love as she assumes control, taking over the dominant role in a relationship and fighting for its continued existence.
don't even front like you're stronger
when I'm the one that helps you be
its boiling up to the surface
letting go will set you free
like a light in the darkness
we can help each other see
Whoever's on the other end of Lewis Lane's tightrope would be a fool to deny her. "Can't Get Enough" radiates with sultry allure, its provocative beat and flirtatious lyrics pulling us closer, closer toward that moment of pure ecstasy. Dive deeper into Lewis Lane's latest in our exclusive interview below, and bask in the unadulterated bliss of "Can't Get Enough," a song we (please excuse the cheese) can't get enough of!
"CAN'T GET ENOUGH"
Atwood Magazine: Can't Get Enough feels distinctly different from Runaway Love, both musically and lyrically. Can you speak to the process that went into this song, and its connection to you as an artist?
Lewis Lane: Really I need to give credit to Sam O.B. for his beat. It really struck me right away. It's cool and laid back, but fun and energetic. Not trying too hard to be something it's not. I wanted to write on it, and that was that.
Why did you choose this song as your followup?
Lewis Lane: I can't say I put too much thought into which song goes out next in terms of shaping a story or anything. Whichever track is exciting me the most is what I work on and release. It feels more natural that way, instead of forcing myself to work on a track that I'm not feeling at the moment.
There's a texture I want to describe as almost 'tropical' on the rhythm - a beat that's shared by all instruments, including your voice. How did you go about crafting this motif? Why spread it to all instruments like that?
Lewis Lane: This song is more about the collective vibe than its individual parts. I wanted to blend in and contribute to the mood instead of taking over vocally. No diva time for me, lol.
Though not overtly sexual, Can't Get Enough glows with some intense undertones. Can you talk about the emotions fueling your lyrics, and how they're manifest in the song?
Lewis Lane: I try to be open ended with moods and lyrics. I never want to project my feelings onto someone else who's listening to one of my songs. If a track is evoking a completely different feeling in someone than what I was feeling when I wrote it, that's a-ok with me. You do you, girl.
In Can't Get Enough you express this urge to act, yet the song itself is relatively laid back. How do you inhabit this almost conflicting space?
Lewis Lane: Most of the things I write live in this contrasting space. An upsetting lyric over a fun beat or something. I don't know, life never tends to be that simple. Apparently my feelings aren't either.
Another thing I love about this song is that there is no drop; it goes from one build up of tension into a release, which is really another build up. To me, that's musically exciting - how did that come about, and why did you do it this way?
Lewis Lane: Gotta bring this back to Sam O.B. The arrangement leaves you wanting more in a good way, which is tricky to get right.
What does 2017 and 2018 hold for Lewis Lane, and can we expect more of these Can't Get Enough vibes?
Lewis Lane: I have two songs coming out next year that are definitely back to my old dark self, haha. I think there's a line from Charlie Brown that says, "happiness is a sad song" or something. Well, I agree wholeheartedly. But who knows what the future holds beyond that!
Does this song indicate a departure for you, from your previous anthemic, guitar and synth-driven pop?
Lewis Lane: Hard to say. I don't want to limit myself to 1 vibe, 1 style, even 1 genre. I love so many different kinds of music and I'm not going to put myself in a box and say, "no, that's not on brand, I can't do that," or whatever. I'm open.
2017 has certainly been a divisive year, no matter what opinions you hold. As your music tends to be inward-facing, how do you find your external environments affect your songwriting?
Lewis Lane: If something in the world is making me frustrated, going home and sitting at the piano isn't a good enough release for me because when I'm done, shit is still fucked up. I didn't do anything to make it better or contribute to society. Whereas if a boy is mean to me, letting it out in a song is great because the whole point was to make myself feel better. Making music is kind of a selfish time for me and my opinions about the last year leave no room for selfishness.
— — — —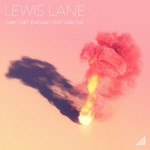 photo © 2017
:: Listen to Lewis Lane ::
---