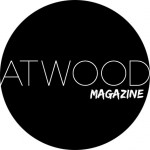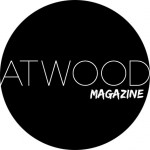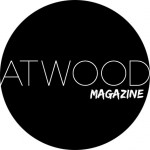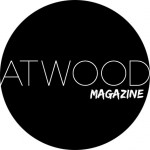 From all of us here at Atwood Magazine, we wish you a happy and healthy new year!
For so many of us, 2021 has been a year of connecting and reconnecting: Of learning to slow down, to be more in the present, to appreciate the people in our lives, and to soak in those moments that matter the most – and music has been soundtracking that entire experience.
At the close of 2020, I wrote that "songs and artists new and old have been there for us in our time of need, waiting to lift our spirits, reconcile our emotions, dance away the day, or simply sit, reflect, and meditate on this unpredictable thing called life." The same holds true for 2021, perhaps with an ever-more eclectic pot of music to choose from.
Atwood Magazine has always had at its core the mission to celebrate music of all genres, and this year we strove to be a space of inclusivity and representation by consciously highlighting art and artists from around the world. The year in music was made all the more exciting because of the broad range of music we featured and focused on – from those familiar names in the Top 40, to creatives in the most underground, indie, and alternative of circles.
For so many of these artists, music is more than a mere means of self-expression; it is a vessel full of awesome potential. In recent years, it has felt increasingly important to acknowledge and elevate those who use their art as a voice for the disenfranchised; the oppressed; the underrepresented; and the underprivileged. This year, we continue to celebrate those who speak for more than just themselves, while at the same time indulging in the familiar, timeless themes of love, loss, hope, courage, change, and the never-ending pursuit of happiness.
As 2021 comes to a close, our staff took a step back to honor the songs, albums, and artist discoveries that had the greatest impact on our lives. Without further ado, Atwood Magazine is proud to present our curated list of 2021's Artist Discoveries of the Year, in alphabetical order. These are our favorites – the new (to us) acts whose music and artistry influenced us the most. Please join us in celebrating 2021's contributions to the music world!
Mitch Mosk, Editor-in-Chief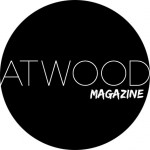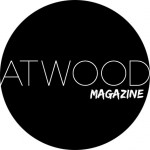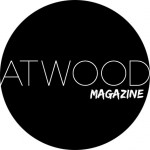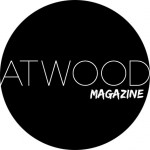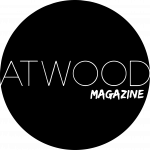 The 2021 Artist Discoveries of the Year
One of my absolute favorite new singer/songwriters and an Atwood Magazine 2022 Artist to Watch, Abby Holliday has had a banner first year in the "public" spotlight. From releasing her debut single "April Fools" on (you guessed it!) April Fools' Day, to unveiling her striking debut album WHEN WE'RE FAR APART I FALL APART just a few months later, the 24-year-old from Cincinnati has introduced herself through dreamy, intimately expressive music exploring matters of the heart and soul with dazzling candidness, passion, and honesty.
I had the honor of premiering the album's lead single "8 Hours" back in May, at the time describing it as an "intimate anthem for insomniacs [and] empaths" and "a dynamic, emotionally-charged indie pop song that captures reality in raw, real form." That was my first encounter with Holliday, and it remains one of my favorite songs of hers (not to mention another top song of the year). Somewhere along the line, the glistening opening track "Low Pain Tolerance" overtook that – becoming a song I myself could turn to for comfort, dwelling in its tender, turbulent folds for just shy of three minutes. With its groovy, shimmering guitars, vivid, dreamy vocals, and driving beats, it's a memorable start that instantly sets the scene for everything to come. A visceral and vulnerable confessional about commitment and connecting with others on a deeper level, the song finds Holliday candidly dwelling in her anxiety – confessing, as much to others as to herself, her insecurities and fears around her relationship and what the future may or may not hold.
Pull back, you're a little too close for comfort
I wanna keep up but
I can't ever seem to catch my breath
You keep planning our life together
I wanna be there but
I just can't afford to be your mess
My low pain tolerance is bringing you down
Only a matter of time before you figure it out
You're lookin' at me like you want me to stay
I'd rather run away, run away
– "Low Pain Tolerance," Abby Hollida
It's a poignant but welcome upheaval: A song inviting us to soak up the artist's inner turmoil while reveling. in her cinematic, soaring sonics – and the magic doesn't stop there. Whether you're whisked away into a sort of la la land slumber through the majesty and ethereal grace of "Dreams," brought to your own introspective and humbling moment of silence through "Split Ends," or inspired and energized by the dynamic "Worth It," Abby Holliday is sure to leave listeners wide eyed and satisfied. By the time closer "Nothing From Me" comes to its stunning conclusion, the only thing left to do is press play and start the album all over again. Abby Holliday's debut album is a breathtakingly beautiful dive into the sweet depths of raw humanity.
Holliday capped off a memorable first year of released music with the standalone single "Better By Now," a dynamic outburst of sweet, seductive energy that promises the best is still yet to come from this budding talent. Needless to say, Abby Holliday is an artist worth paying special attention to in the years to come – and one who made 2021 both bright and exciting. – Mitch Mosk, Editor-in-Chief
Alostmen's January album, Kologo, saw traditional Ghanian instruments used to make modern music. Using predominantly the Kologo — a traditional Ghanian guitar-like instrument—and traditional drums, the band were able to talk about their homeland and their past in interesting ways, while presenting a renewed take on their culture to the world. The result is not just anthropologically interesting, but downright danceable and repeatable. A great entry band in the endless world of African rock, Alostmen were a wonderful discovery during a year where we had endless hours to listen and dig. – Oliver Crook, Editor
Just like its creator Audrey Nuna, a liquid breakfast contains multitudes. An amalgamation of every genre and every sound, the album was released May 21, 2021 via Arista Records, marking Nuna's first full length release. Nuna manages to thread her essence through the needle of every track. Nuna accomplishes in one album what many artists struggle to do in their entire careers, show the audience different dimensions of themselves through different undertakings in their work. Every song on the album is different. However, Nuna establishes a momentum that makes the album one of the most enjoyable listens of 2021. In only twenty-six minutes, a liquid breakfast earns its place as a dynamic deliverance of artistry and as one of my favorite releases this year. – Nasim Elyasi
One of Atwood Magazine's 2021 Artists to Watch, South London's Bleach Lab have emerged over the past two years as a ray of breathtaking musical introspection, heart-on-sleeve expression, and sheer vulnerability. Their beautifully tranquilizing music reached its first fever pitch in March's debut EP A Calm Sense of Surrounding, and their second with October's intimate and enchanting sophomore EP Nothing Feels Real. Thanks to the stunningly expressive work of vocalist Jenna Kyle, drummer Shawn Courtney, bassist Josh Longman, and guitarist Frank Wates, Bleach Lab have found their niche in a glistening alternative assembly of sweet, seductive, and singular sound. Think Mazzy Star meets Daughter, The Smiths, and The 1975: "Subtle nuance marries impassioned alternative sounds and pop songwriting across Bleach Lab's releases, each of which deserves our undivided time and attention," I wrote back in March.
From early (read: 2020) releases like the visceral, raw "Sleep," the heart-aching "Never Be," and the nostalgic wash "Old Ways," to the to the cathartic outpouring "Scars (Time Is a Healer)," the tender, love and longing-fueled "Real Thing," and the vibrant "Violet Light," Bleach Lab have amassed an expansive catalog in a very short time. There's no telling what 2022 has in store for them (more EPs? an album?), but this band have touched our hearts and we will be holding them close. – Mitch Mosk, Editor-in-Chief
Based in Burlington, Clever Girls' Constellations is the type of quiet, confused rock that you will probably never hear on the radio but would most certainly like. Which is precisely what renders independent rock the same excitement of an egg hunt and why music found makes music dearest. For strident perfectionist Diane Jean and bandmates guitarist Winfield Holt, bassist Tobias Sullivan and drummer Rob Slater, Constellations was a two year process.
Born in the aftermath of the plucky garage rock debut, Luck, the record spent a life on the road and at home. It was conceived on touring spasms of serendipity and cycles of confusion. It was pieced together in homely spots and specks. It was demoed in the many car trips between Burlington and Rhode Island. And it was endlessly recorded in the ears of Clever Girls plus one Chaimes Parker.
For fans of reflective, garage-tinged, independent rock, Clever Girls are a diamond-in-the-rough. All the better to cut through whatever layer of pessimism resides in listeners. For the self-professed cynics out there, Constellations is a checklist. Listen to it once and bid not to: bob, twirl or bang your head on "Womxn;" prance on your feet to "Saturn;" or drop to your knees during "Baby Blue," metaphorically or otherwise. When Clever Girls' music finds you, it finds you and it makes you dearest. – Ben Niesen
Los Angeles-based singer/songwriter Colleen Green is a bona fide master of the distinctive indie/punk sound that she's made her bones with over the course of ten years and five underrated albums. Since her debut, 2011's Milo Goes To Compton, Green has continuously refined her artistic focus to create a catalogue of eclectic tunes with DNA composed of equal parts acid pop, garage rock revivalism, and a secret weapon – her own self-awareness. Her most recent release, 2021's Cool, finds Green with more questions than answers in the face of life-altering decisions, but her candor invites the listener to unload their own anxieties in glorious solidarity. Green refrains from speaking down to the listener, instead allowing them to join into the larger conversation at hand minus the bullshit. In a world where fakery and superficiality are inescapable, Colleen Green is the real article. She said it best herself, even if it may have been intentionally tongue-in-cheek, it doesn't matter – she's cool. – Jordan Catagnus
I took in bits of Depresión Sonora's music back in 2020 when they released their self-tilted EP, cruising through their sound in small doses. This year I made it an effort to go back and listen. I forgot to. Until they released their second EP, Historias Tristes Para Dormir Bien, that is. It was enthralling – each track a swarm of heart and emotion mixed in with a shoegaze-esque punk aesthetic that never failed to keep my ears tuned. Only two EPs released, but Depresión Sonora know their craft well, and I am fully expecting this Madrid-based band to continue to impress years down the road. – Adrian Vargas, Editor
It would be enough to release your band's debut album and take a quick beat, but that wasn't the right path for Lauren Luiz – who, in addition to finally putting out folk-pop trio WILD's debut album Goin' Back in early January (Atwood called it a "shining, shimmering soundtrack of love, humanity, and connection"), has also spent the past year developing her own solo artistry as girlhouse. If I may be so bold, I like WILD, but I love girlhouse. Luiz "re"introduced herself with June 2020's "Mt. Shasta Dr," and has been carefully carving out a space for herself in the indie folk/rock world ever since. Fragile yet bold, effervescent yet muted, girlhouse's music swells with emotion and intimacy – but equally important to Luiz's solo artistry is a sense of unbridled, uncompromising energy. This has been overwhelmingly evident through 2021, which saw the release of not one, but two EPs (the girlhouse ep in May, and the second ep in October). From mesmerizing earworms baked in a synth and guitar-driven soundscape like "loaded gun" and "pretty girl in la," to achingly intimate indie rock burners full of dark, raw passion (give "happy now" and "concussion" a listen), girlhouse has proved herself a powerhouse – and one we'll be paying extra special attention to in 2022. – Mitch Mosk, Editor-in-Chief
The first time I saw Indigo De Souza perform was in the basement of a church in Philadelphia, sometime around early 2020. Back then, she was a small, unsigned artist with one full-length under her belt, 50k monthly Spotify listeners, and a kooky song that was making the Spotify Recommended rounds: "Take Off Ur Pants," one big riot of teenage ennui and lust underscored by a plucky bassline. When De Souza sang, "When are you gonna TAKE OFF UR PANTS?" the whole crowd yelled along.
Flip carefully through the Asheville singer-songwriter's catalog then, and you'd discover "Good Heart" and "How I Get Myself Killed," hushed garage rock cuts whose use of repetition is able to turn the barest aphorisms into heart-wrenching pleads that end up hitting you like a ton of bricks. For a budding 20-something artist, there was already remarkable range in her songwriting. So it wasn't really a surprise when Saddle Creek scooped De Souza up earlier this year, and even less so when she burst onto the indie rock scene with her sophomore effort Any Shape You Take in August, already self-assured. "Kill Me" and "Hold U" offer, respectively, a destructive love and a healing one as she sings about fucking, killing, loving, and dying all without reservation. But my personal—and maybe a little unusual—favorite would have to be "Way Out." "If you want to change, I'll be here to love you/No matter what shape you might take," De Souza sings. It's an incredible articulation of our youthful anxieties: That knowledge of our inexorable, forthcoming transformations and the fragile hope that, even if we become someone utterly unrecognizable, the people who love us now will continue to do so; that even if everything changes, some things promise to stay the same. For me, no other line is more relatable. – Kelly Liu
2021 brought me TikTok, and TikTok brought me the incredible Ottawa-based singer/songwriter that is Leith Ross. Just a 20-something and their guitar, Leith went viral from many TikTok videos⏤one being a performance of a few verses of one of their newer songs (not yet released on streaming platforms): depolute me, pretty baby, suck the rot right out of my bloodstream, oh dilute me, gentle angel, water down what I call being grateful. A year ago, Leith released their debut EP, Motherwell, a coming of age story recorded live on the floor of their college living space. Ross' music is as raw as it gets⏤ incredibly potent lyricism and achingly beautiful melodies that leaves you stunned in imagery and drunk on Ross' voice. Catch Ross' new music dropping soon and stay tuned for their tour with The Bros. Landreth in the UK and Europe in the upcoming year. – Coco Rich
I had the pleasure of getting to know this all-female collective through a festival last summer. Les Amazones d'Afrique is made up of strong, fearless, powerful women who are leading a revolution starting with what they do best: Singing, dancing, playing music. And they do it in such an engaging way that it is impossible not to get carried away by their rhythms, their smiles, the encouraging speeches they address to the women in the audience. It's not a coincidence that their first single is called "I Play the Kora": the kora is in fact an instrument similar to the harp, that for years was forbidden to women. Starting from here, from this typical West African instrument, these unique Amazons have been going on a journey that we should all be involved in – we did, we still are, and are definitely honored to have been part of it. – Dimitra Gurduiala
Although not fresh on the music scene, Lucia and the Best Boys have been carving a reputation for themselves within the Glasgow music scene since 2018. However, it was their electric performance at Glasgow's TRNSMT festival this summer that brought them to my attention where they dominated the stage with their beguiling presence and style, leaving a stamp of something entirely new and unconventional. Since the release of their 2020 single "Perfectly Untrue," Lucia and the Best Boys have been teasing audiences with their burgeoning greatness, waiting patiently for their moment to strike gold and gift the industry with the provocative shift it's been waiting for.
When a band taps so clearly into the zeitgeist it's like they're reading the minds of their listeners, it's a rare thing to be acknowledged and celebrated. Although Magdalena Bay have been steadily building buzz through the years (including plenty of love here at Atwood), the Los Angeles electro-dance pop duo tapped into something truly special with their long-awaited 2021 debut LP, Mercurial World.
It was less about a band emerging out of nowhere and more about Magdalena Bay cementing themselves as a witty, propulsive force to be reckoned with, using the Internet as the backdrop for music videos and the group's extremely of-the-moment, relentlessly plugged-in social media presence. In an era when no one can seem to log off, Magdalena Bay confront this reality head-on and invite you to take a zany, deep journey with them. Blink and you just might miss what's next. – Beau Hayhoe
Indie band NEEVE emerged onto the scene this year with the success of their single "FALLING FOR YOU." The band's crashing drums, funky synths, and enticing melodies combine to form their danceable and energetic alt-pop sound. Currently sitting at over 125,000+ streams, "FALLING FOR YOU" has given them the opportunity to be heard. Over the last year, they've leaned into social media, building a solid foundation by reaching 64.3k likes on TikTok and 100k+ views across videos. Reminiscent of COIN, The 1975, and Bad Suns, the German band has reached new heights in 2021 and is at its most aesthetically pleasing era to date, both sonically and visually. – Kelsey Fitzgerald
Thanks to Atwood Magazine, some wonderful artists outside of my typical realm of listening find their way to my ears – one of which, this year, was Nisa. 2021 found the New York singer/songwriter releasing both her debut album, Guilt Trip, as well as an EP, Time To Plant Tears. Both collections of songs let Nisa's vocals sparkle, as she "untangles the messiness of life for their duration," while they also leave you yearning to hear what Nisa might create next. – Lowndes Commander
Despite the impressive amount of attention South Korean shoegaze artist Parannoul received earlier this year for their second album, To See The Next Part Of The Dream, there's still very little concrete information out there in the English press about them. The album and the artist have emotional texture in spades though, and shoegaze proves an excellent vessel to articulate that. There's something deeply genuine about To See The Next Part Of The Dream despite – or perhaps because of – the artist's relative anonymity, in a sea of excessively plugged-in artists and their focus-grouped authenticity. Even to non-Korean speakers it's impossible not to connect to the emotional valence of the album as it swings from the sentimental fuzz of the piano accompanied "Beautiful World" to the heartwarming optimism of "Analog Sentimentalism," and then down to the detuned growl of "Chicken."
The production also stands out for how unfiltered it is – and this isn't simply saying the album's lo-fi. You can hear vocal qualities you wouldn't hear with more standard production, like on "Extra Song" where the vocalist seems like they're swaying back and forth in front of the mic, hypnotized by the fluid textures around them. Parts of the album clip quite significantly. But it lends a charming authenticity to the album, because modern production often flattens those flavorful characteristics out like a steamroller. On the BandCamp page for To See The Next Part Of The Dream, Parannoul writes how their formative musical favorites are "disappearing from the Internet" and how they "want to leave a little trace of my own, no matter how stupid and anachronistic dream it may be." Let's not see it happen for this truly fantastic indie act. – Danny Vagnoni
Much to my delight, I was able to make my way up to Montreal in September and enjoy the Canadian music scene first-hand via the International Jazz Festival that weekend. Before the border situation was so favorable, however, I was largely dependent on Atwood to keep me updated as to how our friendly neighbors to north were faring creatively. One excellent indication of such came to me when I reviewed "When the Moving Stops" by hip-hop trio Planet Giza, veterans of the aforementioned jazz festival in their hometown of Montreal.
This song features a chillout funk beat layered with crafty rhymes by lead MC Tony Stone, who capitalizes on the classic rags-to-riches hip-hop narrative by outlining the transition from being a "juvenile delinquent, broke and miskeen," to "doing things I never thought of, yeah, yeah." This metaphor for "doing things differently and still shining through it all" (in the group's own words) makes for an uplifting artistic statement by Planet Giza. "When the Moving Stops" — along with its parent EP, Don't Throw Rocks at the Moon — was one of the indie releases I was most pleased to discover in early 2021, and at this point that status is applicable to the entire calendar year, as well.
AAAAAAAA – Mariel Fechik, Editor
House music receives a bad wrap. Mainly, I suspect, because of its common perception as rote formulae for electronic music. This all stems from a reliance on 4/4 time signatures that have keyed in popular music for the last century—four on the floor gets asses through the door, as I like to say—and are so ingrained that every criticism of that time signature is like criticizing the use of a common major key or the presence of a guitar. Certainly, all of these things can result in overuse and boredom, but any fan of house music still knows the quality from the quantity so to speak. And Momiki Tsukada's latest record under the Qrion moniker, I Hope It Lasts Forever, marks a certain quality that makes any electronic music special. It was written during the lockdown, taking inspiration from Tsukada's childhood memories, a before time before time took it all away.
Why do people go to raves? What possible reason would someone have for dressing in an explosion of neon and glitter and fishnets (if so inclined)? Not interpersonal connection, primarily. That's not special to any particular music. But electronic music seems to have cornered the technicolor experience. That whenever, wherever someone enters into a nightclub or listens to an album of step, jungle, techno, electronica, dance, house, what-have-you chipset music, there comes with the expectation that they will see, taste, smell, feel and smell the colours emanating like rainbows through the collective skin-dew mist of saline, raving mass.
I've been to plenty of shitty nightclubs where none of that has happened. I've been to a couple of raves where it has. On the hillside of Mount Tabor, overlooking the twilight glow of Portland's downtown, everything felt like it had during the before time. Before any news of new pneumonia-like strains and bat plagues reached American airwaves and airports and shores. Yes, connections were forged, others fortified, some found again but I don't much remember the music as anything other than crossovers of one song's lyrics over another song's beat. Instead, each time I listen to records like this, I Hope It Lasts Forever eschews the music of that memory, inserting itself like some sort of psychic correction for quality. And I end up dancing. Hard. Harder than to any other memory I have ever known. – Ben Niesen
I want to preface this by first saying that, in addition to being one of my favorite artist discoveries of this year, Samm Henshaw will also be one of Atwood Magazine's 2022 Artists to Watch thanks to the long-awaited (and heavily anticipated!) release of his debut album, Untidy Soul (due out January 28th). While Henshaw's been in and around my ears for years now, it was my better-late-than-never discovery of his song "All Good" – originally released in December 2020 – that truly lit up the first half of my year. "A bright burst of smoldering soul with a dash of pop finesse, "All Good" has quickly become my go-to sunshine song," I wrote back in March. "source of strength and a beacon of feel-good euphoria, "All Good" is a sunny and cheerful manifesto: It's this year's response to Pharrell's "Happy," if we may be so bold. A groovy, gallant, and upbeat smile-inducing revelry, it's that irresistible celebration we all crave and the message we need." It's remained that way for the succeeding nine months, always being there to invigorate, inspire me, and plant a big, cheerful smile on my face. Henshaw continued to sweeten the pot this year with his songs "Still Broke" (a "buoyant and bittersweet upheaval of soul" featuring Keyon Harrold), the summery sun-kissed reverie "Grow," and most recently, the calorific and irresistible "Chicken Wings." Whether or not you're hungry for some sweet soul, you're going to get it with Samm Henshaw – whose fresh, energizing music is as emblematic of this timeless genre, as it is a vessel of blazing the pathway forward. – Mitch Mosk, Editor-in-Chief
New Jersey's Save Face had one of the most bombastic breakouts with their second album Another Kill For The Highlight Reel. With similar tonality to their NJ forefathers My Chemical Romance and a look that has earned them the nickname "Gay Slipknot," Save Face make me want to breakout the guyliner and relive my days as a theater kid who really preferred punk rock. – James Crowley
While Sprain's first, full-length album was released in September of 2020, I didn't become aware of the band for almost a year afterwards, and the fact that it sounds like the band is currently working on/already has new music in the works makes the discovery all the better. Sprain combines elements of post-hardcore, noise rock, and post-rock to create moments that are pensive and introspective to jarring and harsh. The track "Worship House," from their debut album As Lost Through Collision is a perfect example of the group's affinity for noise and sudden, dynamic changes. The song opens with a singular, dissonant, and overdriven guitar, which is then joined by another guitar sounding like a hacksaw is being taken to it while the bass and drums kick the song into gear. After this minute of chaos, the band settles into a groove all its own. Another highlight from the album is the track "Everything," a track that clocks in at over 15 minutes, with roughly the final seven minutes being an instrumental combination drone, feedback, hum, and heavy, drum work. – Nick Matthopoulos
Listening to Squid's superb May release Bright Green Field evoked an instant cathartic buzz. Through the scratchy guitars and livid post-punk vocals, Squid reveal an honest documentation of living in the UK during this turbulent, chaotic period. You can talk about the maturity of the songwriting and the high quality musicianship, (and I have, to anyone who will listen!) but Bright Green Field is so good because it is impeccably well-timed. It is an album which would pack a far weaker punch even just a couple of years ago. As Victor Hugo once said – "Nothing is more powerful than an idea whose time has come."

That Bright Green Field is Squid's debut album makes this even more remarkable. A few EP releases came before, but the band really let themselves loose in 2021. I have to admit I'd not heard of them before this summer, but as soon as I pressed play on this record, I knew they were something special. Squid's pure emotional rage is underpinned by carefully-constructed instrumentation and deep cultural referencing. Vocalist Oliver Judge writes from the point of view of characters he has created, presenting a misanthropic worldview he is both disgusted with and indulgent in. This duality of perspectives drives the conflict behind Squid's sound. They are already a great band, with a bright future ahead. – Adam Davidson
St. Humain first graced our ears in 2017, when he slowly trickled out banger after banger on the lead up to his 2019 debut EP. Having made a lot of noise for his infectious, dance-worthy sound, the Singapore born, Sydney based artist then suddenly went quiet, partly due to the pandemic, but equal parts due to general life. Finally returning with a brand new single, the new 2021 hit "Sick Sad Love Song" is the beginning of a new chapter for St. Humain and boy, is it going to be a good one! Staying true to his signature sound of electro pop/R&B, the track is reminiscent of Troye Sivan and Olivia Rodrigo, as the singer's stunning falsetto vocals sing about not fitting in. His emotional, storytelling lyrics put a fun spin on the stereotypes of prom, with St. Humain declaring how he would rather go to prom to perform, rather than go with a date. This honest and personal style of songwriting will be evident throughout his upcoming EP, METADRAMATIC, which we can expect for release in 2022. Along with a new merch brand and with the hopes to raise the flag for Asian representation, St. Humain is delivering feel-good anthems that will defy you to keep still. – Joe Beer
Sasha McLeod, better known by their stage name Sycco (pronounced psycho), may still be young, but that does not mean that they are not a pop powerhouse to watch. Sycco only first burst onto the music scene in 2018 at just sixteen years old, and has continuously proven that they are more than capable of curating a space in the pop universe that cannot yet be matched. The Australian-based singer has shown with each new release that she can masterfully blend together pop, soul, and electronica beats to curate a sound that sticks to listeners like glue.
2021 saw the release of Sycco's debut EP, Sycco's First EP, a seven-track amalgam of poignant life observations and self-reflections that feel sophisticated without feeling disillusioned. The EP proves that there is so much promise in the young artist, and it will be exciting to see what else is in store as their career progresses. At such a relatively young age, Sycco already exudes more confidence and maturity than most, cultivating a pop persona that feels authentic and incomparable. – Maggie McHale
Of all the artists I discovered this year, none dazzled me more than Teniola Apata, better known as TENI THE ENTERTAINER – the Nigerian Afropop artist whose star shone brighter than ever last year. Released March 19 via Dr Dolor Entertainment, Teni's long-awaited debut album WONDALAND is a worldwide introduction to Apata's genre-bending sound, her stunning vocals, and her irresistible outlook on life. From her powerful duet with Davido "FOR YOU" to the heartfelt, evocative standout "WONDA WHY" and well beyond, WONDALAND offers an intimate and stirring journey through many of life's coming-of-age moments. Apata's lens is as relatable as it is purely expressive: Singing soulfully on every track, she pours her heart out on songs about purpose, place, family, community, life, death, and more. I fell especially hard for the album's lead single "Jo," whose three inspiring minutes of feel-good warmth and bliss radiated like a ray of shining, shimmering light throughout 2021's roller-coaster of ups and downs. Vast and vivid, WONDALAND is a very special album – and I'm particularly grateful to have had Teni's music in my life this year. – Mitch Mosk, Editor-in-Chief
Wet Leg introduced themselves with an immediately memorable bass line and impassive, dry-humored tone that illuminated their witty lyrics and cheeky characters in their debut single "Chaise Longue." When the Isle of Wright duo Rhian Teasdale and Hester Chambers formed Wet Leg, they set out to write songs that were unequivocally fun and would shed forced societal values put onto them as women. Through the use of brazen rhetorical questions like, "Is your mother worried? Would you like us to assign someone to worry your mother?" in "Chaise Longue" and "What makes you think you're good enough to think about me when you're touching yourself?" in "Wet Dream," Wet Leg's post-punk driven melodies laden with absurdist themes are quick to snatch your attention.  – Shayna Chabrow
It was sometime around mid-October when I realized how much Yu Su's second album had crawled its way into psyche. I hadn't listened to the record for months. But the music had already done the title's work, scooped out the riverbed and waylaid the path from synapse to center. Classical Chinese instrumentation, downtempo sub basses, ski club breakbeats, dubbed out trip-hop beats—all they had to was wait for the rain. And every time the question came up a torrent of memories surged. If Yellow River Blue wasn't first, it was certainly in the top five.
Rarely does an artist come so ready to the ears, so determined in what they want to say. Yet that's precisely Yu Su's game. "Xiu," "Melalucea" and its sister track "Melalucea – at night" all feature connective melodic tissues derived from traditional Chinese music. Playing on Western expectations, this classic melody is used to color Yu Su's more progressive tribal electronic formulae.
However, that doesn't mean she slacks on the ambient or dub cuts; "Dusty" features soft shakers and idiophonic percussion that buoy dreams. "Gleam" patches together skittering percussive effects with a soft synthesizer melody and bubble popping loops. Most ambitious of all, "Klein" puts together a dub-heavy drum track with ghostly vocal choruses and spacey triphop. I can't say it all works flawlessly, but it never breaks the scope nor sonic of the record. Pull one track from this record and its taut, eight-track runtime falls apart. – Ben Niesen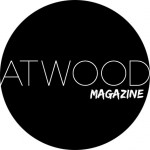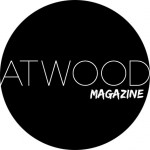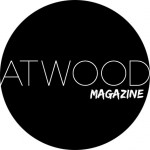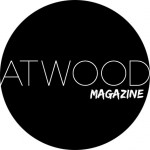 2021