Pop music's new "it" girl Sarah Barrios dives into her fantastically catchy debut EP 'Letters I Never Sent', an expressive outpouring of love, heartbreak, and growth simmered into four stellar songs.
for fans of Carly Rae Jepsen, Loviet, Lorde
Stream: 'Letters I Never Sent' – Sarah Barrios
Spend some time getting to know Sarah Barrios now, because she is going to be a star.
The Connecticut-born, Los Angeles-based singer/songwriter introduced herself only three months ago with the cool, catchy, and confessional "I Didn't Mean To," a dazzling debut single full of vulnerability and heartfelt intent. Described in an early Atwood interview as "the sparkly new it girl in the pop world," Barrios has made quick work of inserting both herself and her art into the mainstream and indie spaces, garnering accolades from the likes of Clash, Line of Best Fit, and more for her musical take on grief, her dream-pop sounds, and everything in-between.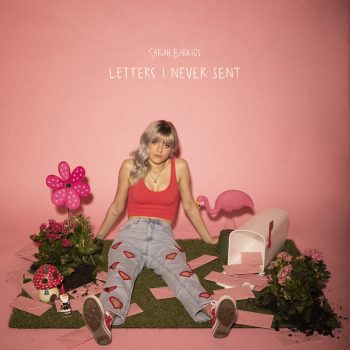 I didn't mean to leave you lonely
I didn't mean to break your heart babe
Yeah I took for granted everything you gave
Never my intention just to walk away
I didn't mean to keep you waiting
I didn't mean to make you think that
After all this time I never really cared
I know you think I'm lying but
I didn't mean to
– "I Didn't Mean To," Sarah Barrios
Released July 17, 2020 via Visionary Records / Arista Records, Sarah Barrios' debut EP Letters I Never Sent is an expressive, catchy outpouring of love and heartbreak, personal growth and development simmered into four stellar pop songs – each of which tells a different chapter in the overall record's short, but powerful tale.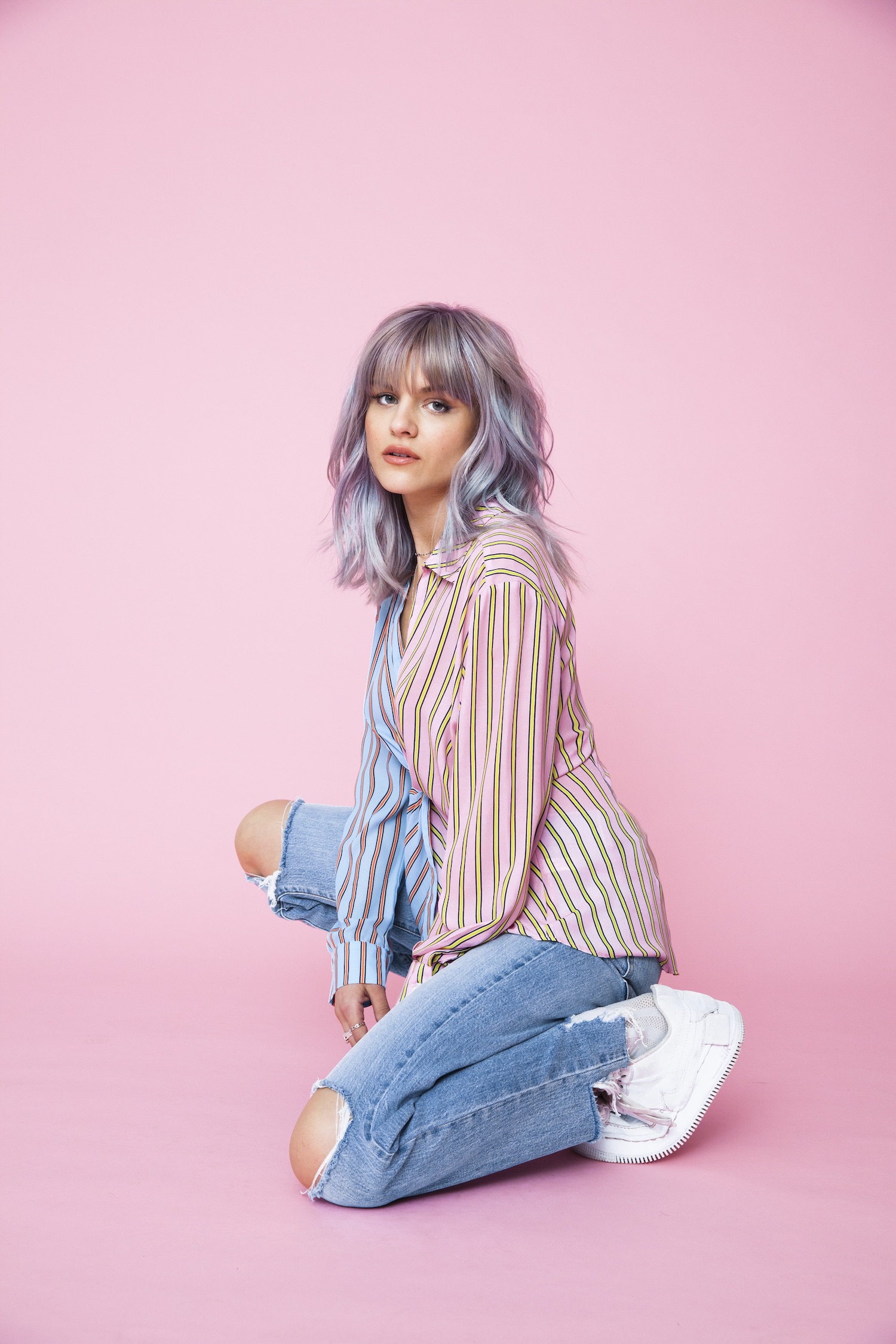 "This EP is a story about love, heartbreak, and self-awareness," Barrios explains. "When I started writing it, I really didn't know what I wanted to say or even how to say it, I just knew that someone I cared for was hurting and it was due to my own actions. Sure I apologized, but there were so many things I hadn't said. So many moments and words, pain and guilt that was left hanging in the balance. Music has always been the thing I turn to when I feel lost and confused, so that's who I went to for comfort. Shortly after, Letters I Never Sent was born. This EP has taught me to own up to my mistakes, to apologize for my faults, to mourn the loss of a lover and then, when the pain has settled, to forgive and accept. It has taught me that it's okay to reminisce on the happy moments with someone and to ask myself the questions I tried so hard to avoid."
In addition to her debut single, Barrios released the pained lament "Mourn the Living" and the feverish "Love Songs" in advance of her EP release. The latter is a particularly impressive bit of musical brilliance – an upbeat, bright, and intoxicating track that is as ineffably energizing as it is deeply reflective. Barrios' ability to layer juicy melodies together (as a songwriter, she has previously written with the likes of Maggie Lindemann, Eric Nam, and Zara Larsson) shines as bright as her sheer vocals in a song that demands our undivided attention, and gets it every time.
I'm sick to my stomach
I'm barely eatin'
Head over heels
Now I'm barely sleepin'
How did this happen
I can't believe how
Hard I fell
AHHHH! – You make me wanna write love songs
Like candy hearts and shooting stars, and omg
AHHHH! – You make make this feel like a rom com
Like pink balloons and roses too, and on and on
AHHHH! – And it's hard enough, that I feel it
Oh why does it have to be real
AHHHH! – You make me wanna write love songs
And I really hate love songs
– "Love Songs," Sarah Barrios
---
The EP's finale, "Emotional," offers a deeper dive into the self as Barrios explores her own inner workings – why she does what she does and feels how she feels. It culminates in an impassioned Top 40 chorus spilling over with heavy, aching feelings that are as relatable as they are raw.
What makes Sarah Barrios' first four songs so stunning – and perhaps, one the reasons for her impressively fast rise – is that her art is intimately unapologetic and emotionally multi-dimensional.
Confident and fully-charged, she embraces every moment head on, holding nothing back in deep dives into the psyche, the heart, and the self. After listening to Letters I Never Sent twice through, one gets the sense that they almost know Sarah Barrios: That she has injected so much of herself into this music, that one could have a candid chat about the experiences and emotions surrounding this music.
Take all of this with a grain of salt, but make no mistake: Barrios is set up for stardom. Authentic, intimate, and burning with that "fresh" intangible we so constantly long for in life, her music is as much an escape as it is an indulgence – so seize it, as you seize every day.
Experience the full record via our below stream, and peek inside Sarah Barrios' Letters I Never Sent EP with Atwood Magazine as the artist goes track-by-track through the music and lyrics of her debut EP!
— —
Stream: 'Letters I Never Sent' – Sarah Barrios
:: Inside Letters I Never Sent ::
— —
I Didn't Mean To
This song was really the first chapter in the storyline of love and introspection. No one wants to be the bad guy in someone else's story, but sometimes we are. It's what we do with that realization that shows our character and after coming to terms with the fact that I had caused someone I cared about pain, I spent every waking minute thinking about how I could fix it. 3 hours of sleep and a cup of coffee later and this musical apology was born. I wasn't looking for forgiveness, I just needed this person to know that, even though I made a mistake, I was deeply sorry and that it was never intentional. (p.s. I did actually write a letter)
Mourn the Living
Chapter two of this story is about the acceptance of loss and forgiveness. Whether it's a breakup or a fall out with a friend, it's natural to mourn the loss of someone's presence in your life. You get so used to having them around to share feelings with and spend time together that, when they're no longer there, their silence is unbearably loud. I couldn't get out of the cycle of being upset that they left and being angry with myself for pushing them to do so. But there comes a point where you have to accept that people move on. They continue to live and grow and that, despite your mistakes, you deserve to do the same. This song was a turning point in letting that relationship go, and focusing on my relationship with myself.
Love Songs
Chapter three is about letting yourself reminisce on past love and moving forward. Despite my constant distaste for most things "cheesy" when it comes to love, I am a hopeless romantic at heart. While writing about my mistakes and loss came relatively easy to me, I knew that the only way I could truly lay this relationship to rest, was to fully let it go. I had reminisced on all of the things I did wrong, all of the reasons why it didn't work, but I would be remiss if I didn't also remember the good times and the moments where I felt like I was on top of the world. Falling in love, especially when it catches you off guard, is on of the most terrifying, beautiful and exciting things I've ever felt and I wanted to really capture that in this song, in the hopes that maybe, it would help me move forward.
Emotional
Chapter four marks the end of this story, separating itself from the relationship and looking inward. I have always felt like a person without in-betweens, always at either end of two extremes. After feeling such loss and guilt and then such happiness in the idea of moving forward, I really started questioning who I was as a person. Why did losing a lover feel like the literal end of the world? Why did falling in love feel like I was being re-born? Why do I cry watching pokemon? Why do I cry eating tacos? Why does everything feel so dramatic? Why, why, why, all these questions without answers started to stack up. I couldn't figure out why I didn't have balance, why I was so emotional. So I asked the question and to be honest, I didn't have the answer, and that's okay . It's okay to wonder, to not know, to feel like every part of you is wrapped in emotions. It means you're alive. Follow it, learn from it, let your curiosity guide you. Growth comes from within.
— —
— — — —
? © Cameron Postforoosh
:: Stream Sarah Barrios ::
---