Miami Horror return after two years of silence with "Restless," a love ballad drenched in funk melodies and dreamy soundscapes.
"Restless" – Miami Horror
---
Miami Horror made a name for themselves for their bustling dance anthems that combined fluttering electronics and disco-inspired beats. One would be hard-pressed to put on one of their tracks without grooving to the rhythm. And now, two years after the release of their EP The Shapes, Miami Horror makes a return to the music scene with "Restless," a funk-soaked tune that acts as the perfect window to a '70s love story.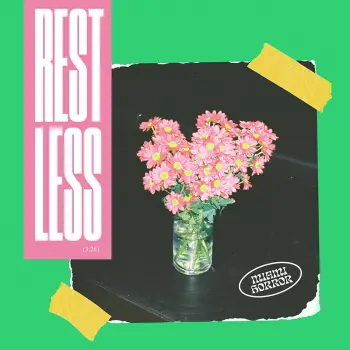 Released June 28, "Restless" sees a new but familiar sound for the band. Instead of finding its home on the dance floor, the track, with its dreamy funk-laced guitar and drum melody, conjures up an image of a vibrant beach-side lounge where one has a Harvey Wallbanger in one hand and their sweetheart in the other. Combine that with the sultry falsetto vocals and "Restless" turns into a behemoth of a song that easily seduces the ears of those listening.
Blue fire, Lighting up the pavement
The night is feelin' young, the streets are restless
My hands shaking like I need it
I don't know why, you got me sinking so low
The track immediately hits listeners with an onrush of varied instrumentation that captivates with ease. The guitar riffs and smooth percussion are not alone, however, as there are some faint electronics in the foreground that keep the pace and provide an additional layer to fall in love with. Soon after, the sensuous vocals enter the mix, completing the track and allowing it to fully flourish. As the tune continues, a vivid image is painted of two people looking for their chance at love.
Baby
Girl you got me restless
I got to know, don't keep me waiting
Set our love in motion, let's go
I can be yours
The story that the track creates aurally in translated into the visual with complete perfection by its music video. Directed by Keenan Wetzel, the video focuses on two tennis upstarts looking to hone their craft, only to end up embracing the sport of love instead. Set in a sunny beach setting, the video is an ideal counterpart to the track. In a statement, Wetzel explains that "When I heard 'Restless' I was struck with a nostalgic feeling of starting out a relationship; those first feelings of anxiety coupled with the uncertainty whether or not the attraction is mutual."
Watch: "Restless" – Miami Horror
He later explains that he has "always been interested in 1970's culture and how people turned to communities, often ritual-based, to find a sense of belonging. So the idea for the 'Restless' music video was to put a pair of young people into a tennis playing community where they were looking for meaning." Miami Horror couldn't have asked for a better director. Wetzel grabbed the themes and story presented on the track and gave it new life as well as a new outlet for fans and listeners alike to sink into and enjoy.
I don't know where we'll go from here
So let's feel all we wanna feel
I don't know where we'll go from here
Let's just take a chance
I can be your man
"Restless" is not only a stellar track, but it's an apt name for what fans have been feeling these past two years; feeling restless as they patiently waited for new music to sweep them away. Luckily for those fans, Miami Horror did not disappoint, crafting a song that hits all of the right notes and shines a light on the very best of what makes this band so special. If "Restless" is anything to go off of, fans will be in for a treat with their new batch of music.
— —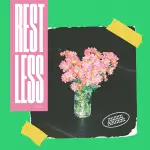 ? © Leo Volcy
:: Stream Miami Horror ::