Christine and the Queens danced magic into existence at Philadelphia's Union Transfer, putting on a show that blurs lines between art forms and breaks pop music paradigms.
— —
Take everything you know about a typical concert and throw it away. Presumptions and expectations are useless when going to a Christine and the Queens concert, because Héloïse Letissier, the formidable frontwoman behind the moniker, will make you forget you're at a show – instead, she'll absorb you into a beautiful performance that transcends reality.
The lights turn off at Philadelphia's Union Transfer and a troupe stomps onto the stage, a diverse group of people that moves harmoniously as a unit but still manages to preserve each member's striking individuality. Together, they make up a beautiful colour palette of earthy tones. And then, a bright red breaks the mould as Letissier struts onstage. They introduce themselves without uttering a word, and suddenly the group has found its leader: within seconds, they're moving together, dancing magic into existence.
After opening the show with "Comme Si," followed by the funky "Girlfriend," a thrilled Letissier addresses the audience for the first time: "Normally I have to warm up the crowd, but you've already done it all for me. You don't get to see my standup, probably for the best." She smiles enthusiastically, and this same vein of self-deprecating humour intertwined with enormous gratitude continues until everyone takes their final bow.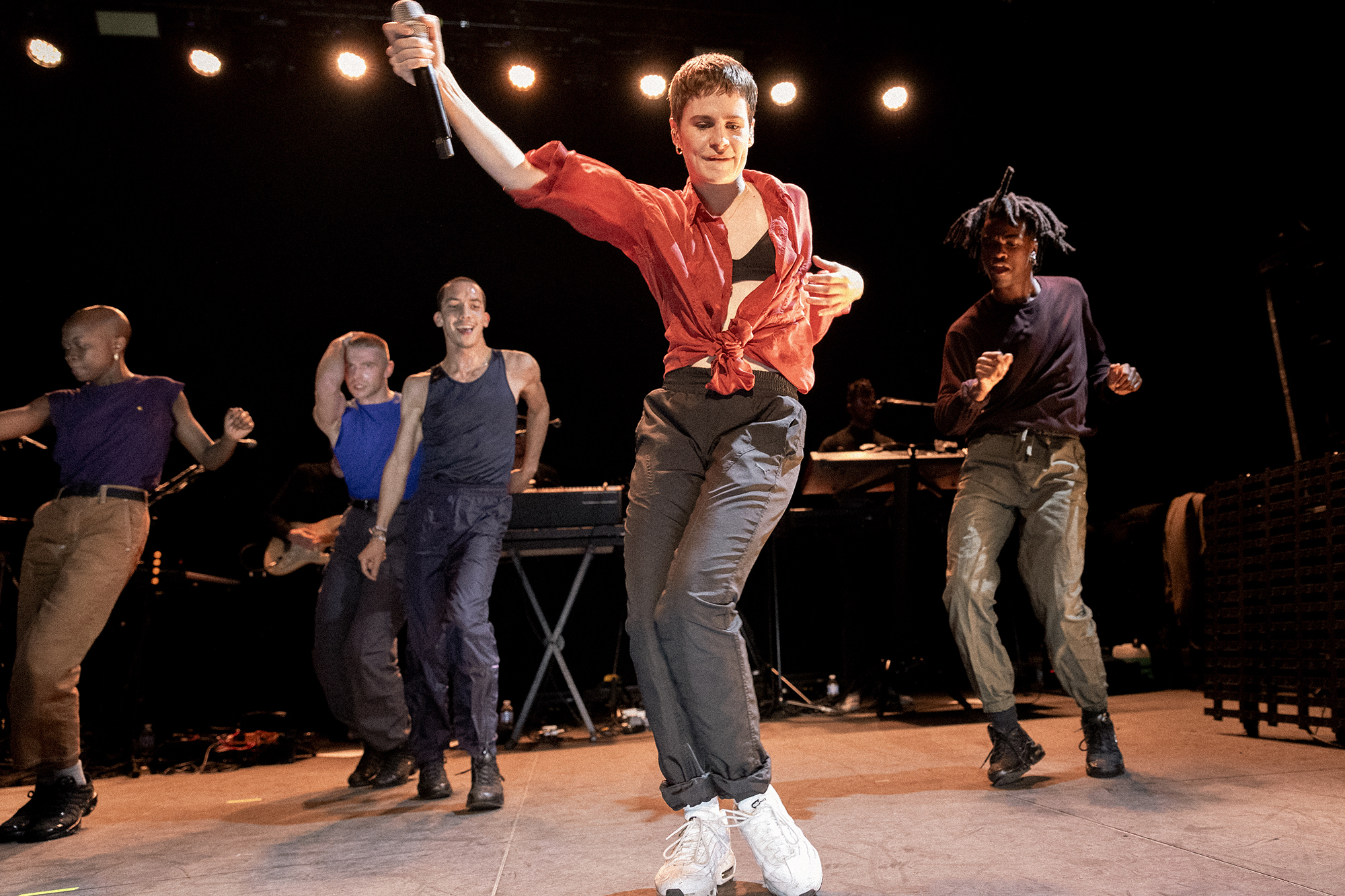 The show is meticulously choreographed, and without trying too hard you can create a narrative arc in your head. It goes beyond the music and beyond Letissier, what you witness is a group of people with one united goal: crafting a beautiful show that blurs lines between different art forms. At times, like when Letissier is belting a mashup of "Nuit 17 à 52" and Michael Jackson's "Man in the Mirror" a cappella and alone onstage, you feel like you're at a concert. When all dancers come together and move in a synchronised fashion, and you can see the sweat pouring down their faces and their infectious smiles, you're at a dance show. If you just focus on the colours of their shirts and the forms they take when stationary, you might as well be at a modern art exhibition. It doesn't matter, a Christine and the Queens show is all about showing the true beauty that resides in the undefinable, throwing away labels, subverting expectations, and absolutely not conforming to the mainstream. It's a celebration of humanness and expanding boundaries, challenging our limits, letting go.
The energy in the room is overwhelmingly positive, every single person has their eyes glued on the stage, entranced and in awe. It would be easy to be intimidated by a person like Letissier, who is able to say, do, and represent so much, by singing and dancing. The more you look, the more you realise the power of what she's doing, turning the concept of the modern pop star on its head by embracing her androgyny and owning and using her sexuality for self-empowerment, satisfying everything but the male gaze. On that stage, as Chris, Letissier can be whoever and do whatever she wants, and encourages people to do the same, passionately preaching to an inspired crowd: "I like the idea that pop music can be a safe space… You should take care of yourself, especially now." But then she breaks the fourth wall and says things like "This is one of those gigs that makes you remember why you love doing your job," humbly thanking the crowd for its overwhelming response, or jokes about being "thirsty for affection." Afterwards, she shows up in the middle of the audience for one of two final songs on the encore, and travels from the soundboard to the stage through the people telling everyone to party after they leave the show on a Friday night.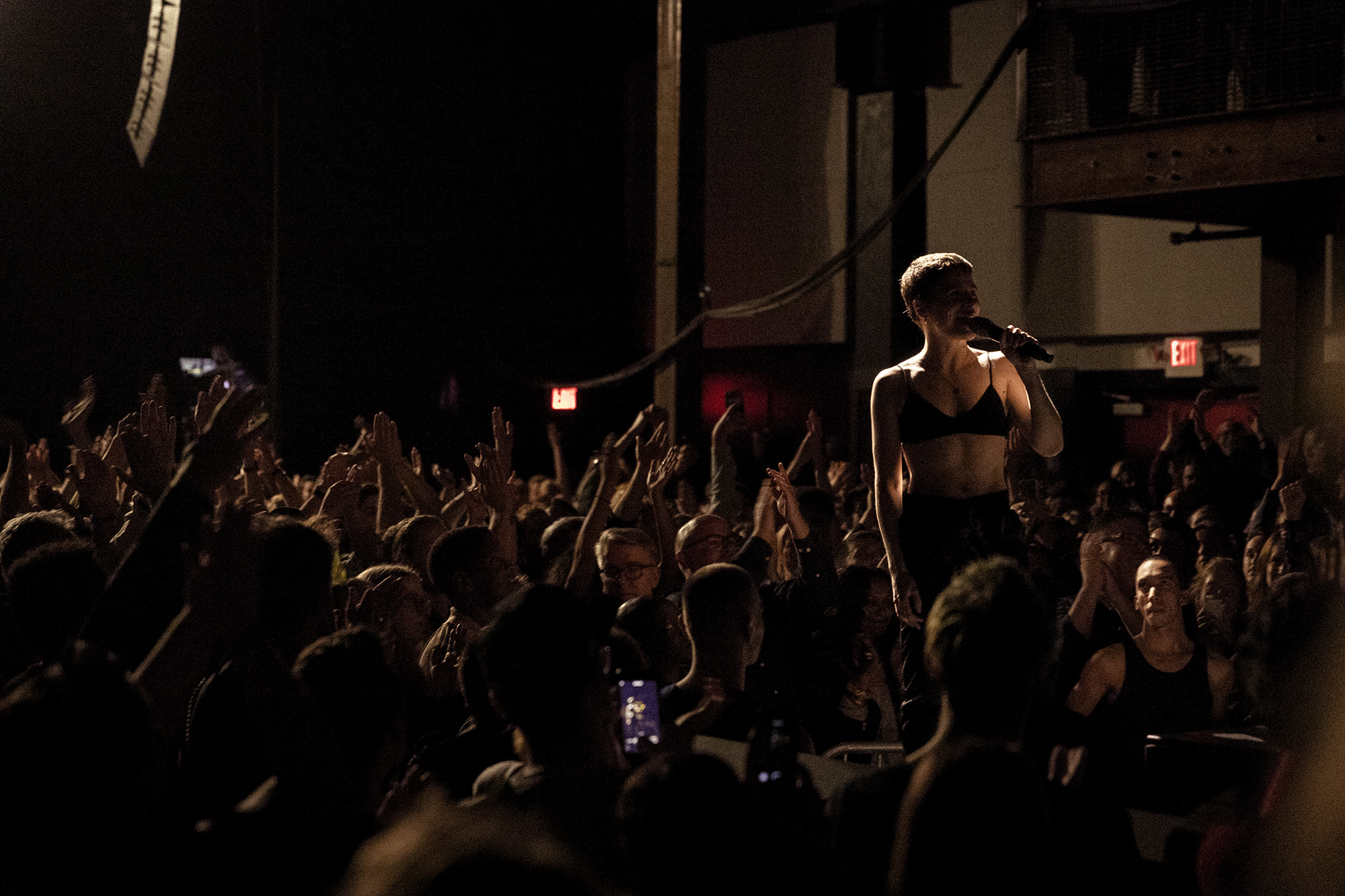 In these intimate, hilarious moments, you realise she's just like you. And if she can make art, inspire, and say a big fuck you to society's norms, you can too. And you leave the venue inspired as ever, working towards your own reinvention.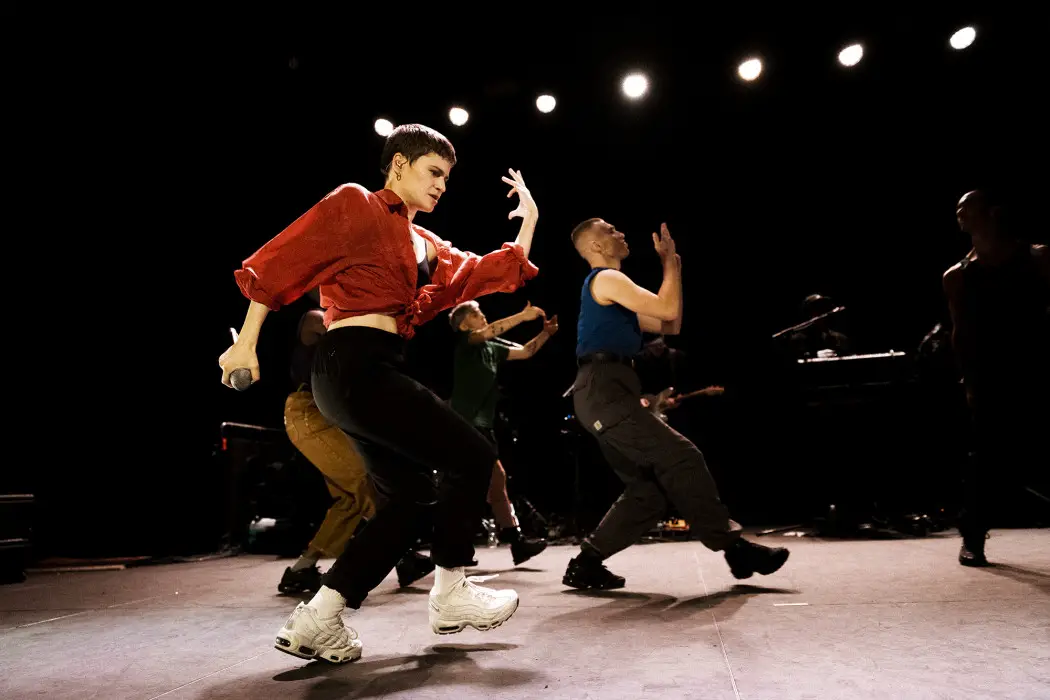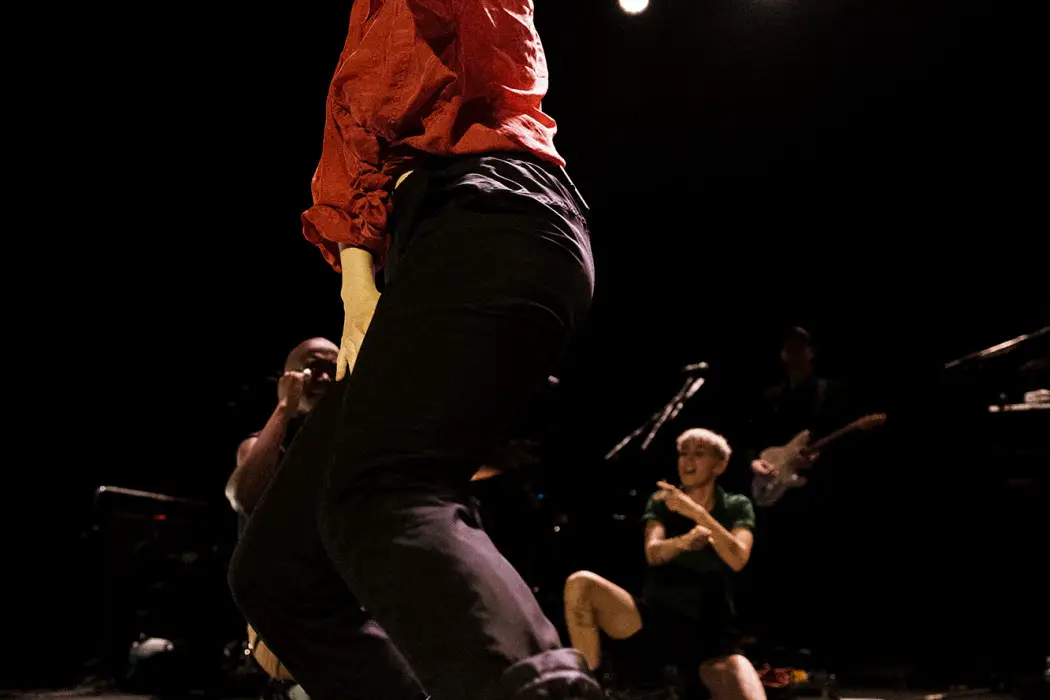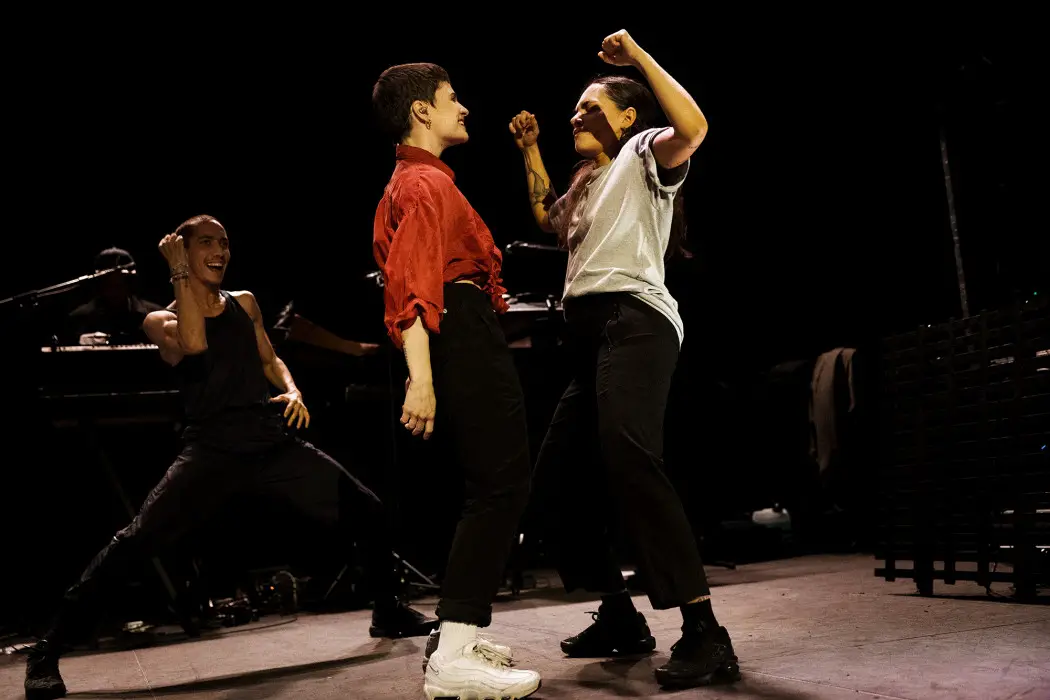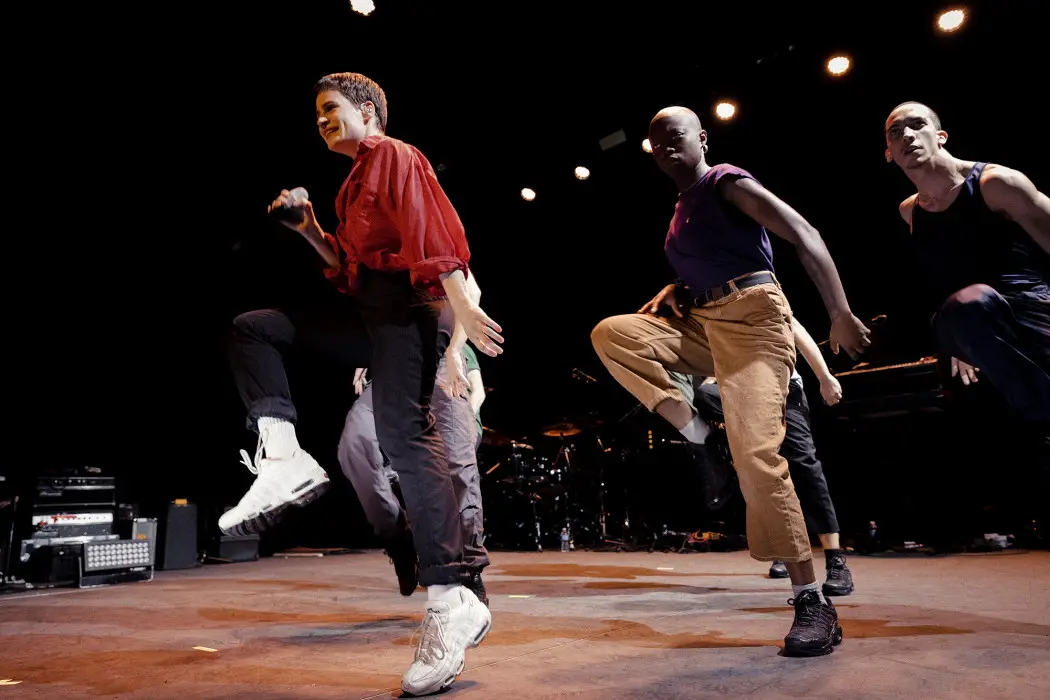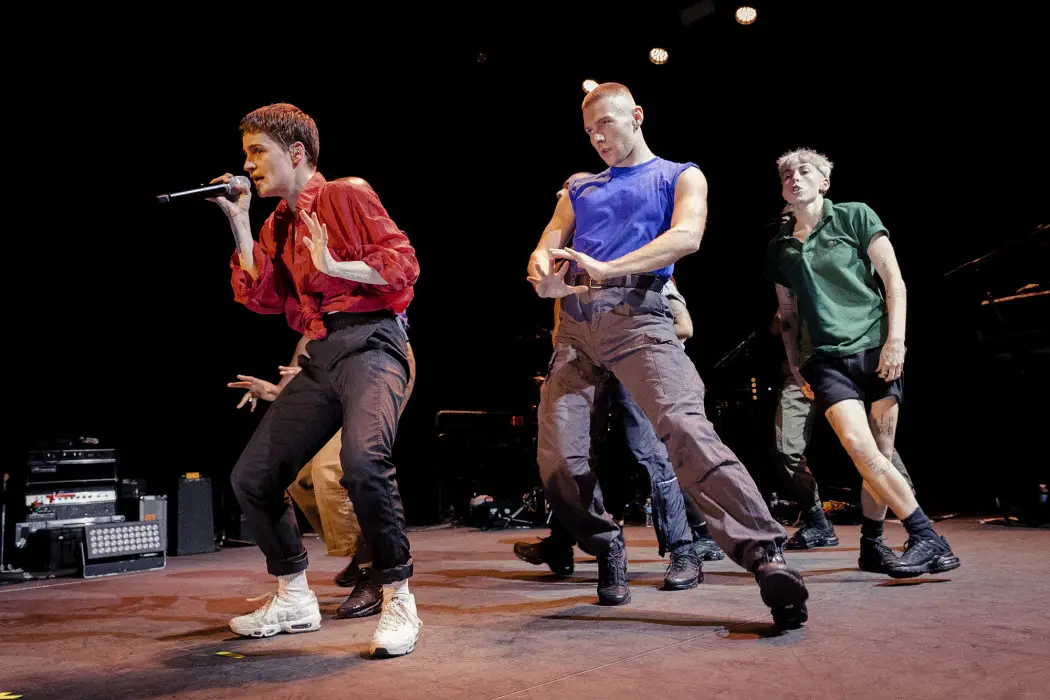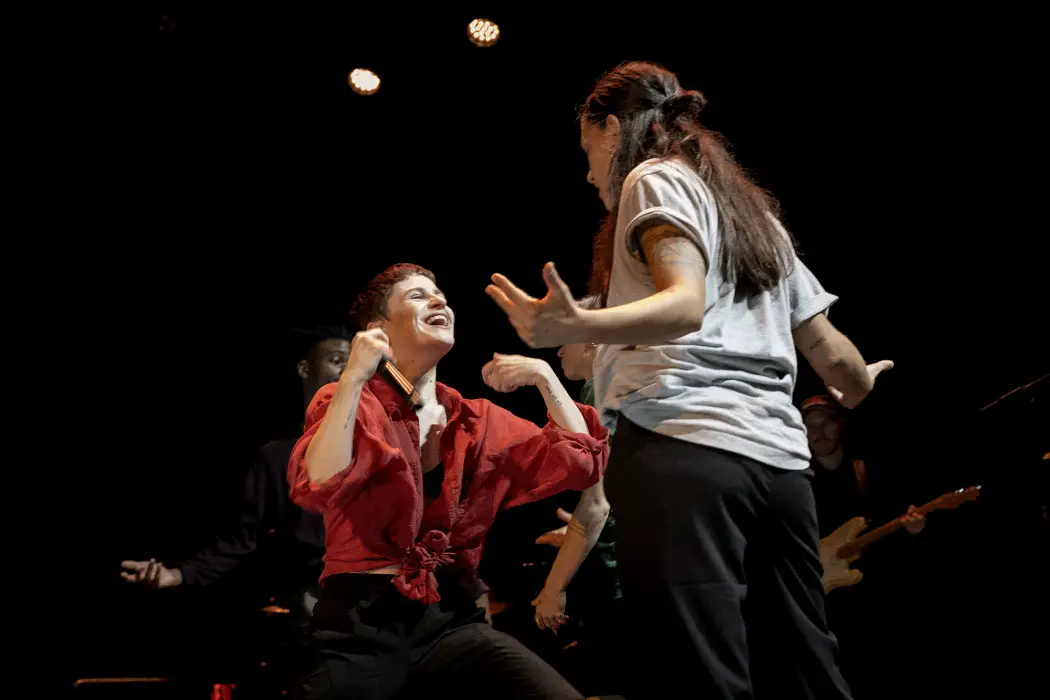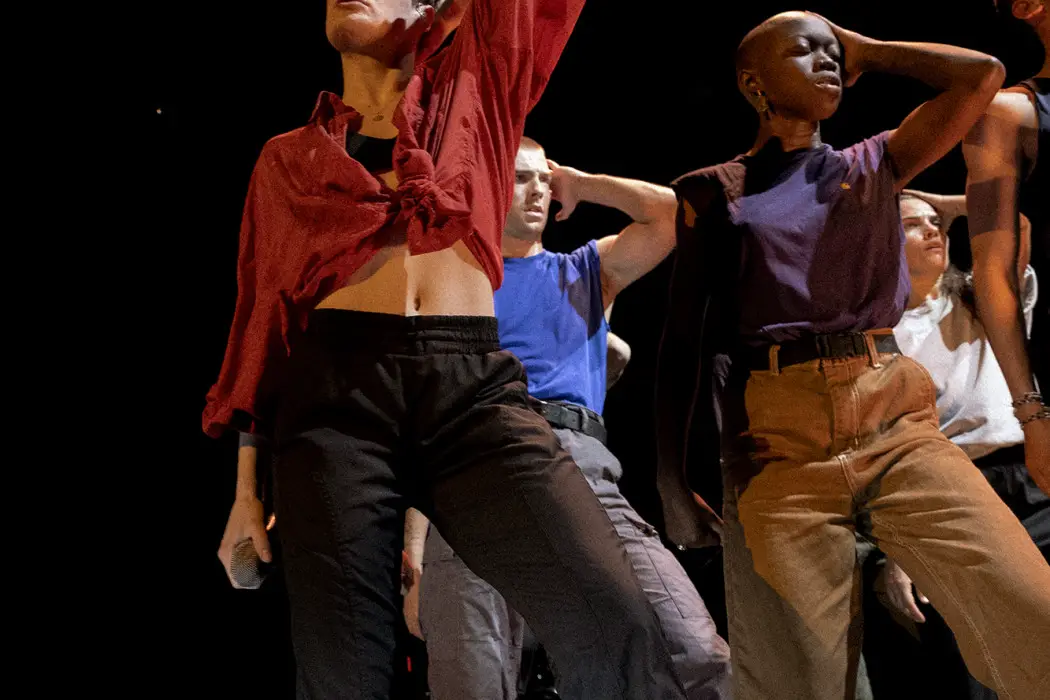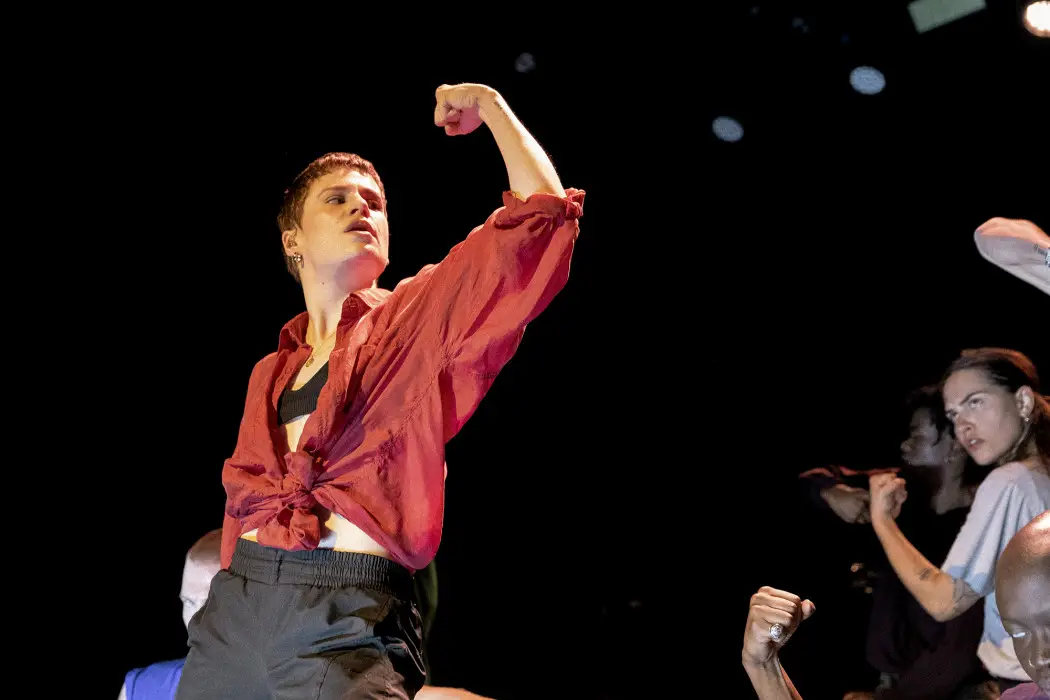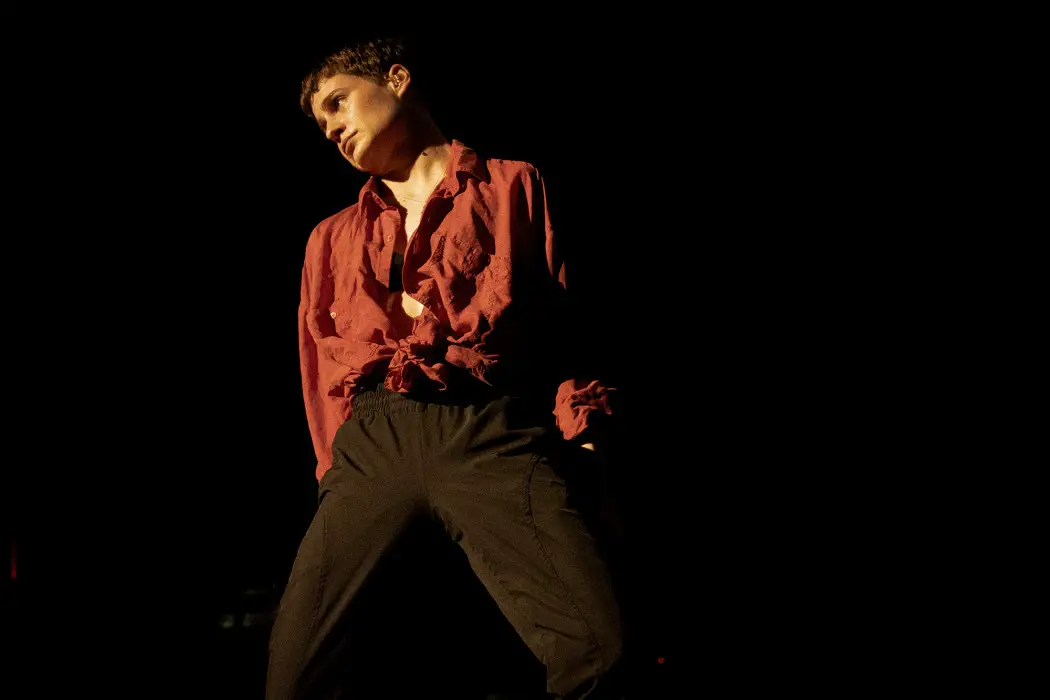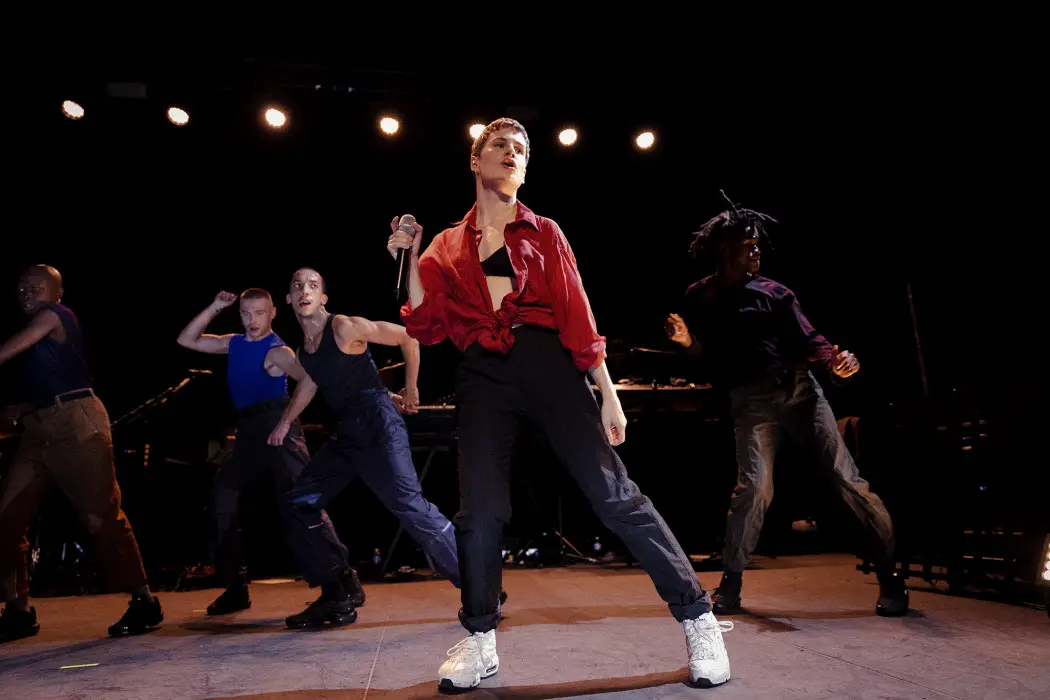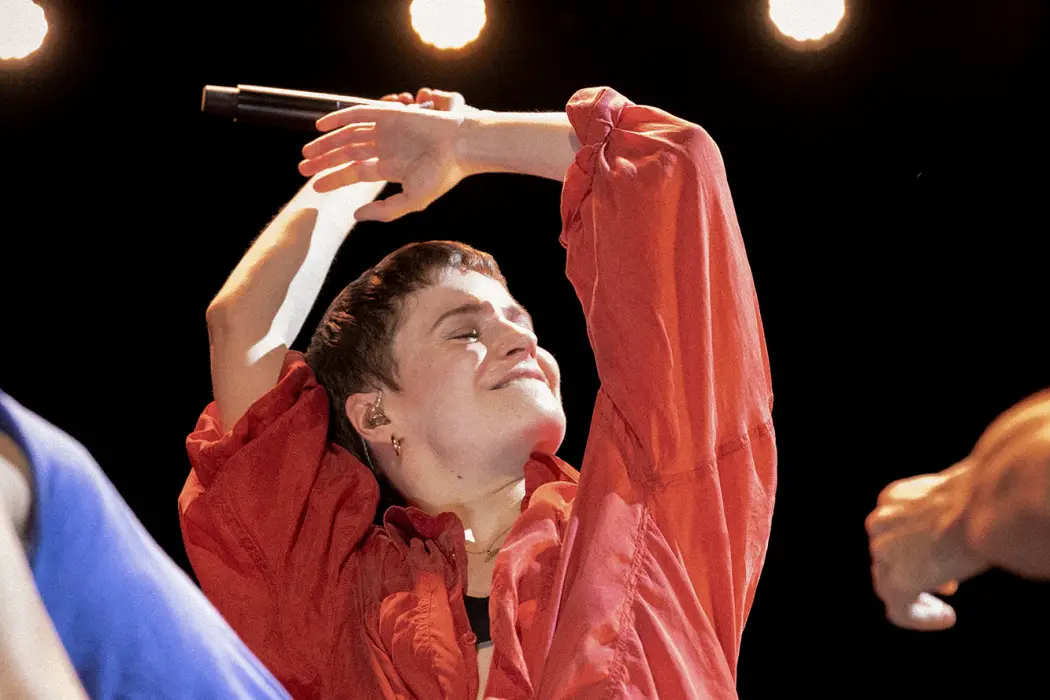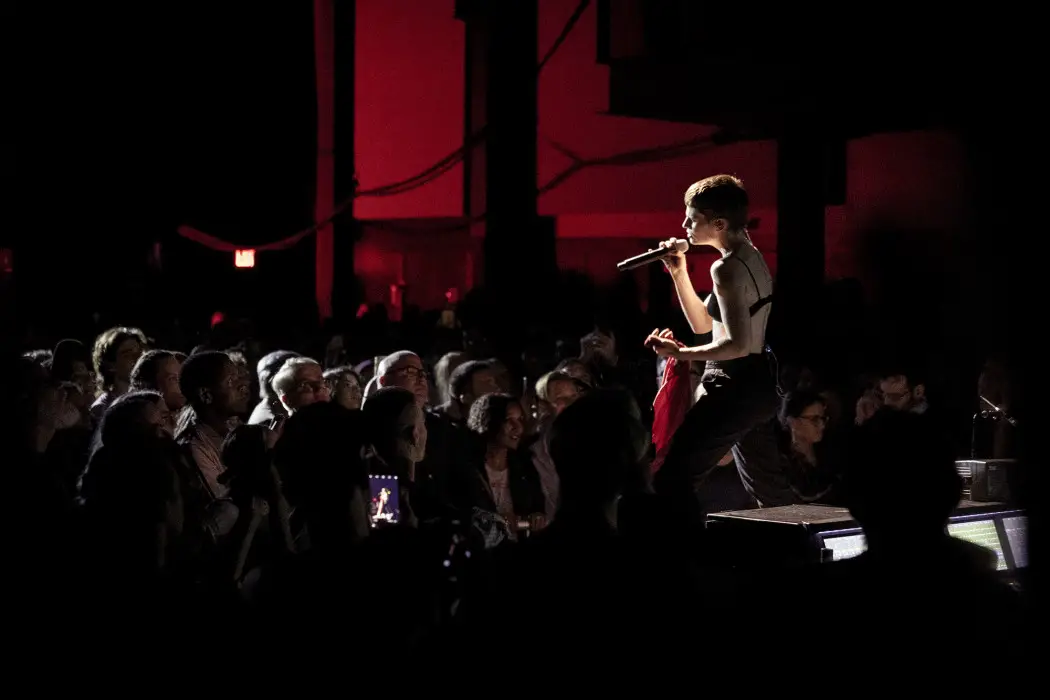 — —
? © Nicole Almeida
:: Stream Christine and the Queens ::