To celebrate "the most wonderful time of the year," Atwood Magazine's Mistletones column features fresh holiday/wintertime tracks and exciting covers of beloved classics. December has a knack for bringing out some of the most poignant, tender, and celebratory music, and we want to highlight that excitement by showcasing new and alternative holiday greats! Spice up your holiday season with songs you can listen to now and cherish in the years to come.
Camp Crush's dazzling "Winter's Dream" captures the magic of connecting with our very own winter wonderland.
Camp Crush's wintry new song is a dazzling indulgence of seasonal flare: Imagine, if you will, Cher singing a classic ABBA song, with a little Broadway spice and holiday flare. "Winter's Dream" captures the magic of connecting with our very own winter wonderland.
Outside there's madness
A world full of darkness
I know you feel it
You feel it like I do
But right now it's snowing
And all I can think of
Is how well I would fit inside
Of your arms
Stream: "Winter's Dream" – Camp Crush
---
Atwood Magazine is proud to be premiering "Winter's Dream," the brand new jingle from Portland's Camp Crush. The duo of Jennifer Deale and Chris Spicer first popped up on our radar earlier this year, in advance of their debut EP She's Got It (independently released in May). Their female anthem "November Skin" is a deconstruction of superficial assumptions about women that helps move our society forward.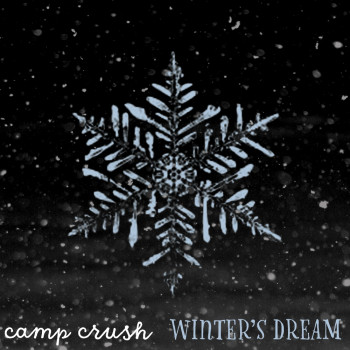 Today, however, we're celebrating "a very Camp Crush Christmas" as the band blend new wave and synthpop into a wistfully warm expression of wonder, gratitude, and connection. "Right now it's snowing, and all I can think of is how well I would fit inside of your arms," sings Deale, her longing words flowing loosely atop cool, mellow synths. The band then explode into a passion-fueled chorus defined by what truly makes this time of the year "the most wonderful time":
So I need to say it…
I want to be your winter's dream
I want to be the one
to lay beside you
when you sleep on Christmas Eve
Would you let me be the one to love you,
The one to be your everything?
"For me, Christmas songs are about the connection I have between music and specific moments from previous holidays," Chris Spicer explains to Atwood Magazine. ""Winter's Dream" is about one of those moments – when the snow is falling in December, and everything is quiet and peaceful, and you feel like the world could actually be a decent place, and all you want to do is fall in love and slow dance in the middle of the street. It's a weird and wonderful kind of magic that only exists at the holidays, and I tried to capture even just a small piece of it."
The holidays are all about hope and togetherness, even when the world seems bleak. And that was the message of this song, that you can find hope, love, connection even when the world outside is dark.
By simply being themselves and sharing what the holiday season means to them, Camp Crush have succeeded in making a holiday song that captures our hearts. Stream "Winter's Dream" exclusively on Atwood Magazine, and bask in the immersive euphoria of connection.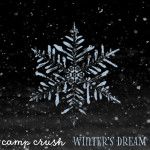 ? © Camp Crush
---
:: Stream Camp Crush ::
---