Fresh-faced Michael J Woodard speaks on his music, his television work, and his hope to inspire joy in his listeners.

Stream: "hope full" – Michael J Woodard
---
Operate from a place of transparency.
It's a rare treat to find an artist who doesn't attempt to mask their joy for their craft behind mystique or the guise of "coolness."
Yes, it is a delight to meet an individual who sinks into the pleasure of their vocation and revels (without being braggadocious) in the success they've found. Clad with a grin that stretches from ear to ear, Michael J Woodard is an outstanding example of this joyful artist.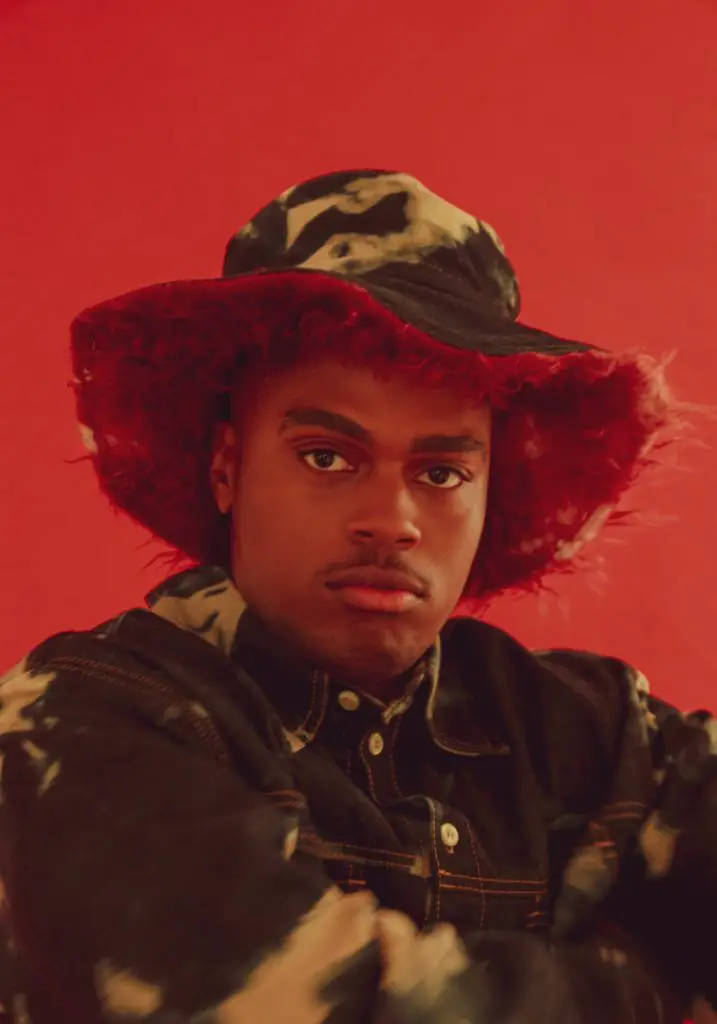 Woodard got his start as a musician in his hometown of Philadelphia, singing for his church choir, "this young Philadelphian kid that was raised in the church with a big voice," as Woodard put it. "And then I did some things as time went on, like, I met the president at the time, which was Barack Obama," he glossed over.
This seems to be Woodard's nature. He's the type to gloss over grandiose elements of his resume as if they were commonplace, not as a way of humble bragging, but simply humble, as if he doesn't want to call too much attention to such feats. After being selected to sing the national anthem for President Obama during his stay in Philly, Woodard took some time to develop musically, eventually putting a home-studio together to grow his abilities and outreach. After a brief stint of internet-fame on the now gone (but never forgotten) app Vine, Woodard found himself ready to head off to college.
"I always knew that I wanted to come to LA somehow, someway" he said, "so when college came around, I was like, that's my route," and thus Woodard ended up at Musicians Institute.
Once in LA, Woodard immediately began auditioning for television shows like America's Got Talent, and was eventually hired by American Idol. Woodard called Idol "the best experience you could not pay for." "It teaches you everything about the career path that you want to pursue," Woodard noted. "And it kind of leaves you with the question like, 'do I want to pursue this?' Because it really gives you everything that's probably going to take place if you become successful, like the crazy hours, the early call times and the concert performances and being under that pressure, and it kind of gives you a moment where you're like, 'am I ready for this?'"
But under the guidance of mentor and, now friend, Katy Perry, Woodard answered all of those questions with a solid and resounding "yes." On top of teaching him the pressures of musical stardom, Idol also educated Woodard on the business side of the industry, on how to read contracts and working with labels before Perry signed him to her own label, Unsub Records.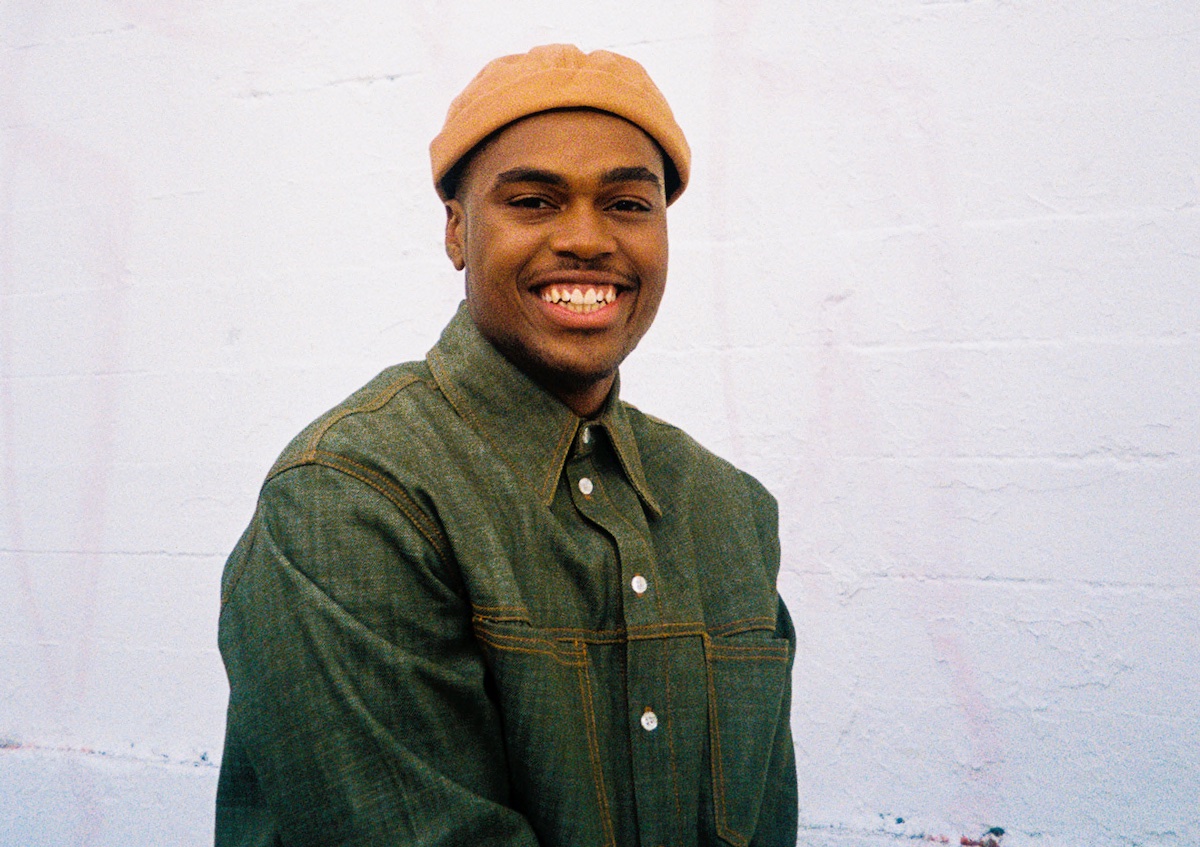 It teaches you everything about the career path that you want to pursue and it kind of leaves you with the question like, 'do I want to pursue this?
Though Idol has a focus on performing covers, Woodard found direction in finding his own sound through the experience. "My artistry is in my voice, even though I've had doubts on the genre thatI'm pursuing, which is pop r&b, my artistry has always been in my voice because I developed it from a young age. I went into American Idol as a heavy songwriter. For some people it can be a bit difficult because it's a singing competition, not like a songwriting competition, and very seldomly do they really let you perform your own works of music. But luckily for me, I love to sing and my art it's in my voice. So I was able to express that just as much as I will be able to express my songwriting side." On Idol, Woodard performed a range of song types, from The Beatles to Alanis Morissette to Sia.
Similarly, his mentorship with Katy Perry opened him up to what range he's capable of. "When we had our first meeting," Woodard said, "about me being signed, she didn't say 'I'm expecting you to do strictly pop, strictly r&b, I want to make you into rock artists' like there was none of that, you know, she was like, take this time to figure out who you want to be musically when it's time for us to start putting things out. And she just allows me to like go into the studio with whomever I want to go into the studio with and just create whatever I want to create." In songwriting, Perry encouraged Woodard to reach into the personal, to put himself and his experiences at the forefront of his work, but to incorporate those personal details with elements of storytelling. Perry instructed Woodard to place himself into scenarios of his own division, or to add slight fabrications into the more intimate moments, to achieve a balance between vulnerability and artistry, but to always "operate from a place of transparency," in Woodards words.
Woodard's own nascent discography presently comprises two tracks – "why you texting me?" and "hope full." Both songs fulfill that pop/r&b sound which Woodard noted earlier, with "why you texting me?" taking on a slower, more ballad-esque sound while "hope full" takes on a similar tempo with more of a slow-jam nature. Woodard mentioned the mid-2000's pop sound as some of his greatest inspiration, citing Gaga, Trey Songz, "red-haired Rhianna," and (obviously) Katy Perry as some of his biggest idols. On the other hand, Woodard also referenced artists like Paul McCartney and Fleetwood Mac, artists he holds dear from childhood memories, as other inspirational characters. Woodard is truly influenced by the music he grew up with, from childhood church through middle and high school.
---
In both of Woodard's singles, those influences are clearly present, from the slow-dance synth and drum track, the chest-to-head vocal range, and the light moments of strings that flow throughout the songs. In "hope full," Woodard utilized the play on words to reinforce the song's uplifting nature. "In the lyrics it says 'I keep my hope full,'" he noted. "I'm grateful that I get to put out a piece of work that is uplifting, you know, in the times of today, because I think sometimes with more inspirational music, sometimes people can view it as corny, you know? But I don't think it is at all, and I think if there's a way to do it, you've got to make it creative. Sometimes I meet people, and they're like, oh my God, you have this great energy, and you're so optimistic, and I'm like, yeah, this is me. I don't really touch on that a lot of the time [in my music], but I like telling people to keep your head up through it all." "hope full" is a track that truly showcases Woodard's nature, performing his energy and optimism in both the lyrics and the music.
"Why you texting me" is a narrative turn for Woodard, taking on a more serious approach in a post-breakup pop-ballad, but maintains a similar energy to "hope full." "In terms of the connection between that song [why you texting me] and 'hope full,' it touches on how people are complex, sometimes we have pain and suffering and being hopeful is a way of dealing with that pain." The two songs deal heavily with hope, "hope full" being a reminder to stay open and "why you texting me" being given a slight bit of hope and running with it. "Why you texting me" asks that question with an air of anticipation, with the desire that the text leads to something more, some post-breakup closer or the pursuit of what was before the breakup. Again, these two songs are so true to Woodard's good nature, never straying into performative aspects of some tortured artist but intead, demonstrating Woodard's joy and charisma.
One final project that showcases Woodard's nature even further is his work voicing Arlo on the Netflix animated show, Arlo The Alligator Boy. The show centers around Arlo, a half-boy half-alligator kid as he sets out on a journey of self discovery as he travels from the swamps of New Orleans to New York City. "I definitely relate to the show, because it's like me leaving Philadelphia to come to LA to follow my dream" Woodard beamed. "And, of course, you're met with obstacles along the way. But it's very inspiring to watch other people see how he challenges and navigates through those obstacles."
Being a children's program, the show is all about being true to oneself in the face of adversity and of personal growth through new experiences. The show could be related more to a program from Cartoon Network than Disney Junior, having moments that adults can relate to just as much as children. One of the greatest attributes of this show is its attention to diversity and inclusion, both in casting and characterization.
"I mean we have one character who's literally a furball," Woodard mentioned. "It's already conditioning kids to be accepting to people that may be like you or may not follow norms that society has created, and that could even be down to the clothes that somebody wears, you know so, it's really cool to be a part of something like that."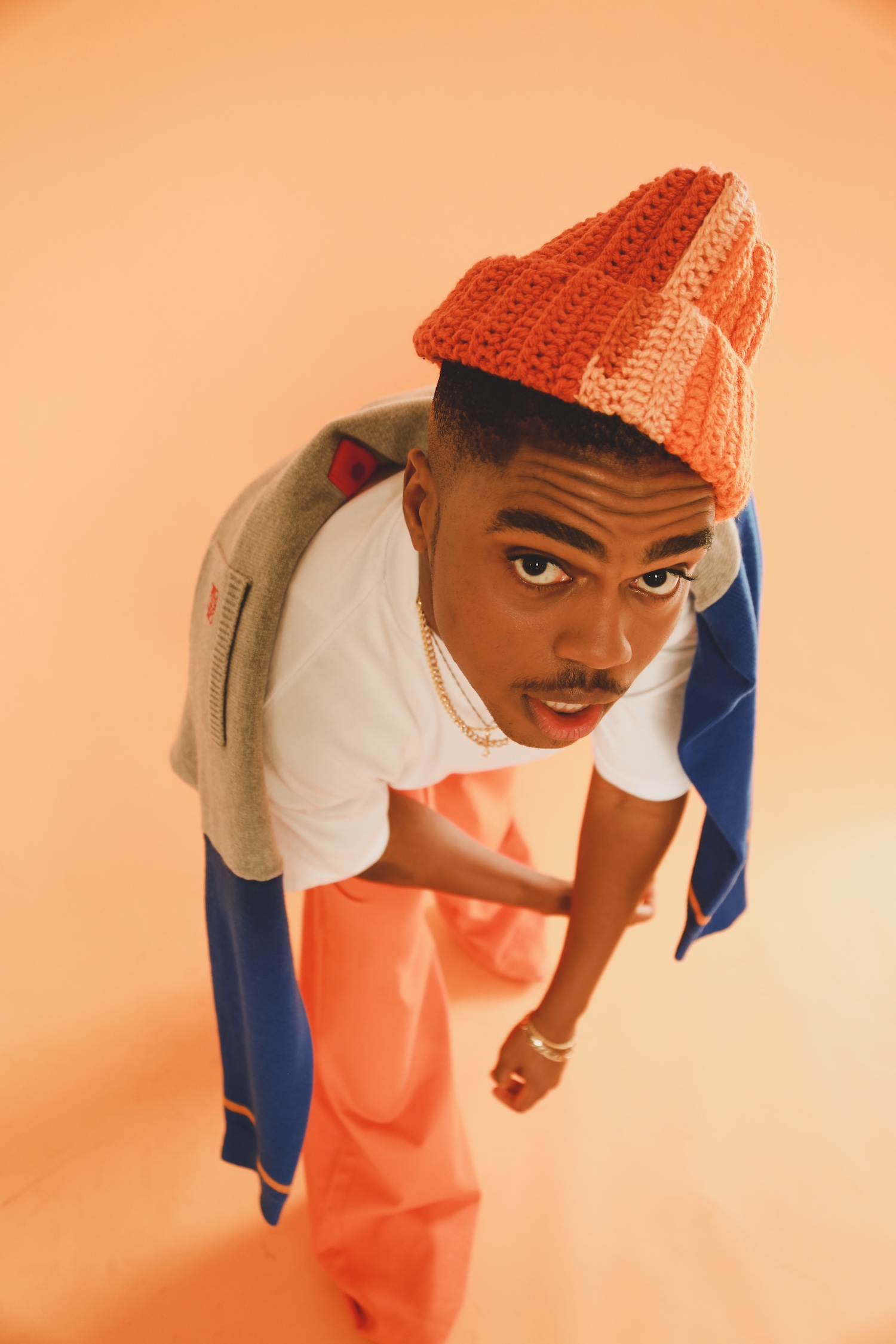 Woodard's own journey has only just begun, and with new music slated to arrive and his first EP to come in the new year, it's exciting to imagine what's to come for this green new artist. In the end, Woodard's main goal is just to bring people joy with this music. "I want it [my music] to bring happiness and joy and, and in a warm feeling. You know, I want to give people an escape. I want them to be able to escape from the problems that they might have in life. I want my music to do that for people and to motivate people."
It's already conditioning kids to be accepting to people that may be like you or may not follow norms that society has created, and that could even be down to the clothes that somebody wears, you know so, it's really cool to be a part of something like that.
— —
Stream: "hope full" – Michael J Woodard
---
— — — —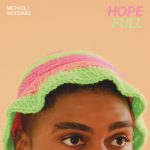 ? © Breyona Holt
:: Stream Michael J Woodard ::
---