A poignant and visceral set of songs breathing with searing loss and passion, SYML's new 'DIM' EP aches with vulnerability and an atmospheric, intimate radiance.
for fans of Novo Amor, Rhye, Aquilo
Stream: "STAY CLOSE" – SYML
---
I try to have simplicity remain a central theme to what I do, but even that is a wide spectrum. I think 'DIM' represents a different season of the same person with a simple palette.
A poignant and visceral set of songs breathing with searing loss and passion, SYML's new EP aches with vulnerability and atmospheric radiance. Fragile, raw, and moving, DIM casts the Washington-based singer/songwriter through an intensely intimate lens as he continues to build worlds of soaring sound through delicate song.
SYML is no stranger to upheaval, and if DIM conveys one thing clearly, it's the turmoil that echoes from within.
I lay next to myself breathing slow
Car crash in rewind
There's nothing you could have done, said a soft voice
Calm down, you will survive
Leave me out of my mind sedated
Bitter and blurry eyed
Please don't look in my face when I'm wasted
You know you can't relate
And the world got a little more dim tonight
The world got a little more dim tonight
Though you had to go, I won't forget your light
The world got a little more dim tonight
– "DIM," SYML
Few artists are as comfortable with (and capable of) sharing their innermost selves with an audience, but that is what has long set SYML apart from the crowd: Brian Fennell's solo moniker has been an outlet for poignant, compelling musical therapy ever since the dissolution of his band Barcelona, and while he struck big with the song "Where's My Love" from the outset, much of SYML's repertoire over the past five years has, time and again, proved the artist's limitless talents for evoking feeling in his art. A powerfully subtle, stirring five track set, DIM finds the singer/songwriter dwelling in a dark space – but even in the darkness, we can find sparks of light.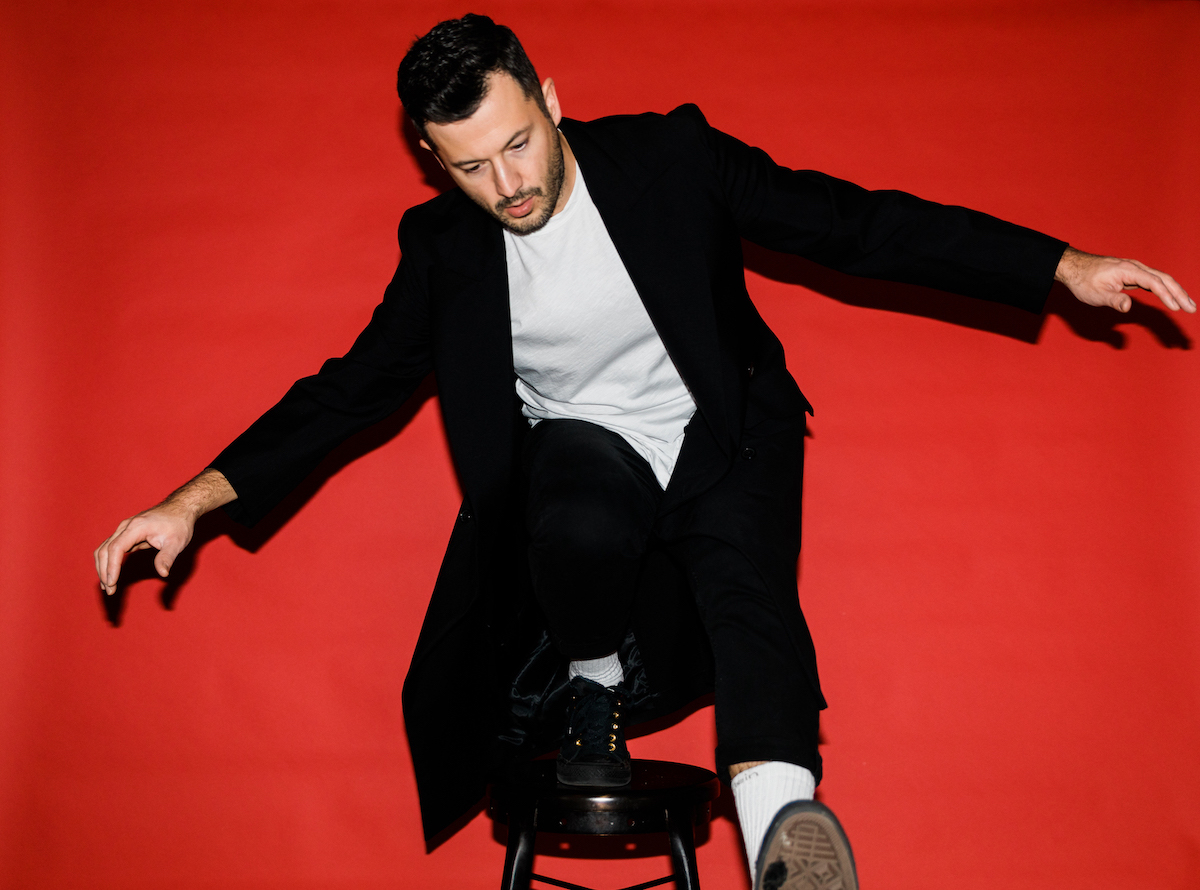 "The same day my first SYML album released (about two years ago), my father was diagnosed with pancreatic cancer," Fennell tells Atwood Magazine. "In those two years, he fought it, but he also knew it would eventually kill him. Thankfully, he spent much of the first year traveling with friends, and when the pandemic hit, he was able to spend that time with us. I'm sorry to say that he passed away a few months ago, but he did so peacefully, surrounded by his family. I am thankful that I was able to work on this EP while also being with him. It was inspirational as it was cathartic."
DIM follows 2019's expansive self-titled debut album and 2020's wordless EP You Knew It Was Me – a gorgeous instrumental collection that, despite not having a movie accompaniment, feels like the soundtrack to a devastating, meaningful transformational journey.
"You Knew It Was Me (YKIWM) was a great exercise in communicating without words," Fennell reflects. "I think some of the same thematic sentiments run through each project though, since I was working on them in tandem. One advantage of working alone is you can bounce from project to project as you are inspired. Much of the experience with losing my dad over the past year or so inspired both EPs. Sonically, YKIWM is primarily piano, while DIM still uses piano, but explores a more electronic palette. I was also able to remotely collaborate with Paul Meaney on a couple of the songs from DIM, which further expanded the sound and texture of the EP."
"I suppose a lot of artists experience what I did with my first album," he adds. "Those songs were written over four years before the album came out. It spanned a ton of life and taste and growth, and I think it reflects that. DIM was more concentrated and probably sounds that way. I've always been fascinated by loss, even imaginary loss. The fact that DIM was written and recorded in a heavy season of loss makes it different. There are similar sonic threads between the two, but again, I was a different person four years ago and would have made some different choices, I'm sure."
While Fennell didn't embark on DIM with a  specific cohesive "vision" – he says he often struggles in that department – the record nevertheless crystallizes for him the time he spent with father. "Cohesion tends to happen at subconscious level because a lot of my inspiration remains the same from record to record," he explains. "That said, I've never lost someone as close to me as my father before, so his journey was a bit of my journey as I started and finished this album."
"The EP is named after one of the songs, also called "DIM." For some reason, this word perfectly describes mourning, in my opinion. When your surroundings are dim, you can still fully see everything, but it's obscured. The things we know absolutely and the things we rely on start to feel uncertain. We start to feel our sadness sink in as if it's here to stay. There is also a warmth, or coziness even, when we experience dim. It can be both foreign and familiar, and I think that is a great description for what it is to mourn the loss of someone."
DIM opens with immediacy and unrelenting presence of loss in "STAY CLOSE," a deeply bittersweet song whose heartfelt lyrics detail a life in mourning:
I know mourning is mourning and we heal differently
Right now it's all I see
In my brokenness I found some peace
This mourning wakes my memories
When I got it wrong and you let me know
When I got it right and you told me so
Slow at first but it's rushing now
When I look for you and you're not around
Don't let me drown
I want to keep you forever my love
But wanting is never enough, so stay with me
I need somebody to save me I'm caught in a flood
Stay with me, Stay with me
I want some more time, I can't give you up
One lifetime is never enough, so stay with me
More than a body, you're more than my heart you're my blood
Stay with me, Stay with me
If there's no cure and there's no medicine
Do we count the days until the end?
We've got the count the fix is in
It's been decided before it begins
Stay close, stay close
No I can't stay here and let you go
I lost my faith but heaven knows
It can't be your time to go
Can't stay here and let you go
– "STAY CLOSE," SYML
"I absolutely love where "STAY CLOSE" ended up," Fennell says. "That song went through many versions before settling into itself. I always move when I listen to that song, which is rarely the case!"
---
"I also love 'BLACK TEETH,'" he notes, referencing the EP's gentle, cathartic second track. "It scratches all my production itches." Like much of the EP, "BLACK TEETH" strives to find both a balance between organic and instrumentations, as well as a balance between soft and loud sonic textures. Songs like "TRUE" and "YES AND KNOW" unleash the beast within and fly high with more unbridled, untethered energies, but even at his most "freeing" musical moments, SYML carries the ever-present weight of absence and loss with him. If a piano switches from muted to bright, an ethereal backdrop may anchor the listener back to the ground.
Even so, DIM is enchanting, nuanced, and dynamically creative. "The chord progressions on "YES AND KNOW" are bonkers, especially the outro," SYML beams. "I tend to stick to pretty safe structures and progressions, so exercising in this way was really fun."
If he found a more cohesive musical voice this time around, SYML opened himself up in his lyrics. "I love all of these songs, but I think 'DIM' and 'YES AND KNOW' have some great lyrical moments. In 'DIM,' I like the imagery of reliving a traumatic event, like a car crash, in reverse, and realizing that you couldn't have done anything to prevent it. That moment of letting go is powerful. In 'YES AND KNOW,' which was inspired by all of the racial unrest that has existed in the US since its inception, I like the idea that we can't "un-know" something once we've been told or experienced it. For example, once you learn that someone was barred from drinking water from the same fountain as you based on their skin color, you can't un-learn that. You can ignore it and shove it down in your brain, but it's still in your soul. Of course, everyone's journey is unique, and how we learn and grow as humans depends on what we do with what we know to be true. For me, acting on what I know will be a continuous journey."
Innocent like an old priest
He talks to god
Who put blood in my drink?
Upset my laws?
New paint on an old sink
Don't hide the rot
You can almost taste it
This is how you know
This is how you know
When you can't hide anymore
And now I know
And now I know
– "YES AND KNOW," SYML
The EP's titular track, "DIM" closes the record with a fitting, breathtaking moment of tender reverie. The delicate, solemn ballad pays tribute to those we have lost, offering a somber vessel into which we may pour our own grief. Anyone who has had to say goodbye to a loved one will find solace and hopefully strength in this final, graceful finale.
For Fennell, these songs speak to so much more than any single loss or traumatic event.
"I think many of us have felt isolated during this time, literally and metaphorically," he says. "I hope this music sits with people wherever they are and brings a bit of comfort. Loss is always happening, but it has felt highlighted recently. My loss is certainly not your loss, but we can grieve together, even if we are apart. I am also excited for the time when I can perform these songs live, in a room, with people."
"It was both cathartic and surreal to work on this EP while my dad was dying. Interestingly, I didn't play these songs for him before he passed. He was one of my biggest fans, of course, but I didn't feel the need to share because I didn't want to project my perspective onto what was already an overwhelming season of life for him. Thankfully, everything I say in these songs, I had already said to him in some way or another. So I feel peace in that."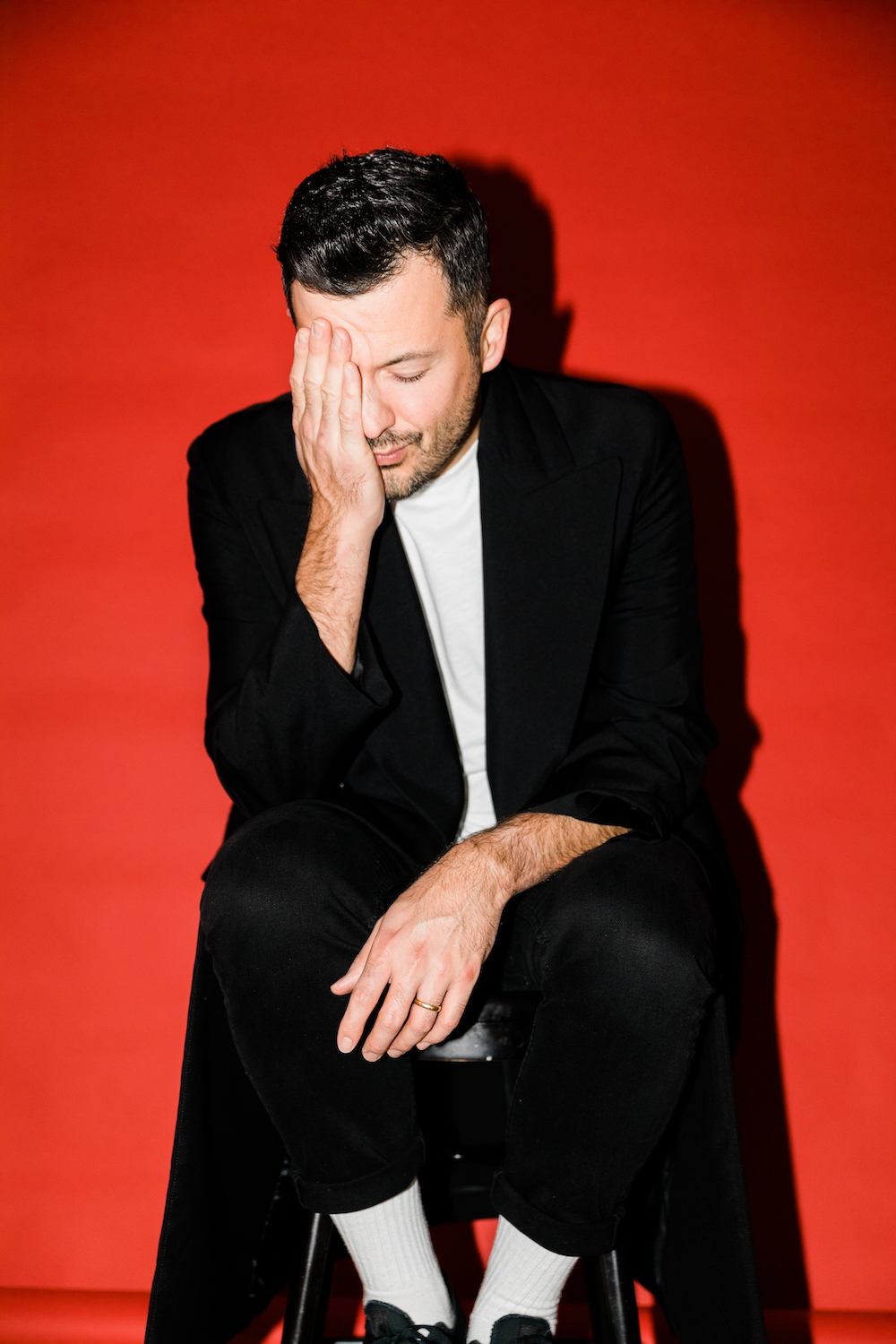 DIM hurts in the good way: It's music for hardship – a soundtrack to grief and loss that fills our ears with wonder, without sugarcoating things. Death, like life, doesn't just happen; it's an everyday experience as we carry the memories of loved ones with us into the future. Hopefully, music like this helps ease the weight of that responsibility.
Experience the full record via our below stream, and peek inside SYML's DIM EP with Atwood Magazine as the singer/songwriter goes track-by-track through the music and lyrics of his latest release!
— —
Stream: 'DIM' – SYML
:: Inside DIM ::
— —
STAY CLOSE
This is a personal song. Usually, I would isolate myself while creating something like this, but it was a moving experience working with an insanely talented group of folks on this one. Everyone who worked on this song wove their story into it and I hope that's what everyone who hears it does as well.
BLACK TEETH
Black Teeth is really a creepy-ass love letter. It's about a breakup I went through, but not with a person. It was a set of ideas, a community of friends, a false sense of peace and meaning, and it was toxic. But even after all of that, I still have some sort of respect for it because it was a mutual relationship.
TRUE
I got to team up (remotely) with some friends to record this one, including a new friend, Paul Meany – who brought an amazing flavor to the mix. True love is painful. True love fails. True love moves. We have to have faith in it for it to be real, like god. This song is about watching what we thought was true love fall apart… It's about divorce and making the mistake of thinking you are immune to it.
YES AND KNOW
Being newly educated in institutionalized racism, one of the first thoughts I had was something like, "I can't un-know this now." Art has always been a great way to preach, confess, and explore truth. Once all the noise, excuses, and fluff have faded away, our thought should be, "How do I support a movement I believe in?"
DIM
When a thing happens to you that you couldn't stop because you didn't see it coming, it's surprising. When someone is taken from you, even if you knew it was coming, it's stunning. We can carry their light with us, but we have to decide to bear the weight of our own light before that happens, I think.
— —
— — — —
? © 2021
:: Stream SYML ::
---