"Plans" evokes style and elegance with its bedroom pop melodies, electronic instrumentation flair, and introspective lyrics.
Listen: "Plans" – Maude Latour
---
When stylized bedroom pop, love, and philosophy combine, what does it create? 19-year-old Maude Latour provides the answer with her latest single "Plans," a beautifully crafted DIY track that is on the shortlist for one of the best of the year. Electronic flair surrounds a story of new found love, the changes one sees in themselves, and the introspective journey of reaching that point. Latour might be young, but it's clear she has plenty to say and the gift to do so gracefully.
The track begins with synth-laced harmonies on top of warbled melodies, transitioning into Latour's own warm, silky vocals.  As she begins to set the stage for the story, she has moments in which octave shifts occur, climbing to a higher pitch that sounds stunning. She sings of a party she's attending, of aligning stars and the stillness of the room. "I think that you might change my life," she softly utters, setting the mood for the rest of the track.
There's something in my drink tonight
The room went still, the stars aligned
I almost skipped this party
That blows my mind
In a statement, Latour described "Plans" as "a song I wrote in a backyard when I first went to California alone for music. It streamed out of me after hours of meditation and introspection. At the time, it was about a special moment of meeting someone for the first time… eyes meet across the room. But I've come to realize the song is about me, how I love. We phrase love as if it's another person effecting us, but in actuality, it is ourselves changing and evolving and growing. Through love and heartbreak and crushes we see what we need and who we are. 'Plans' is a feeling for me; a warm and shimmering start of something new."
This is my favorite part
But right before we start
Let me cancel all of my plans to be alone with you
I know we're moving fast
Too good to let it past
Let me cancel all of my plans to be alone with you
Latour's ability to weave her own political and philosophical findings into her music is praiseworthy, and the foundation for "Plans" is a perfect showcasing of the talent she possesses in this field. As the chorus begins, a dazzling onrush of instrumentation occurs. Filled with her glossy vocals, lush synths, and sweltering drums beats, it's a chorus that listeners will be hard-pressed not to dance and move to. Bedroom pop has never sounded so good.
You say that you're afraid of heights
Come to the city, babe
Might change your mind
You'll learn to sleep with flashing lights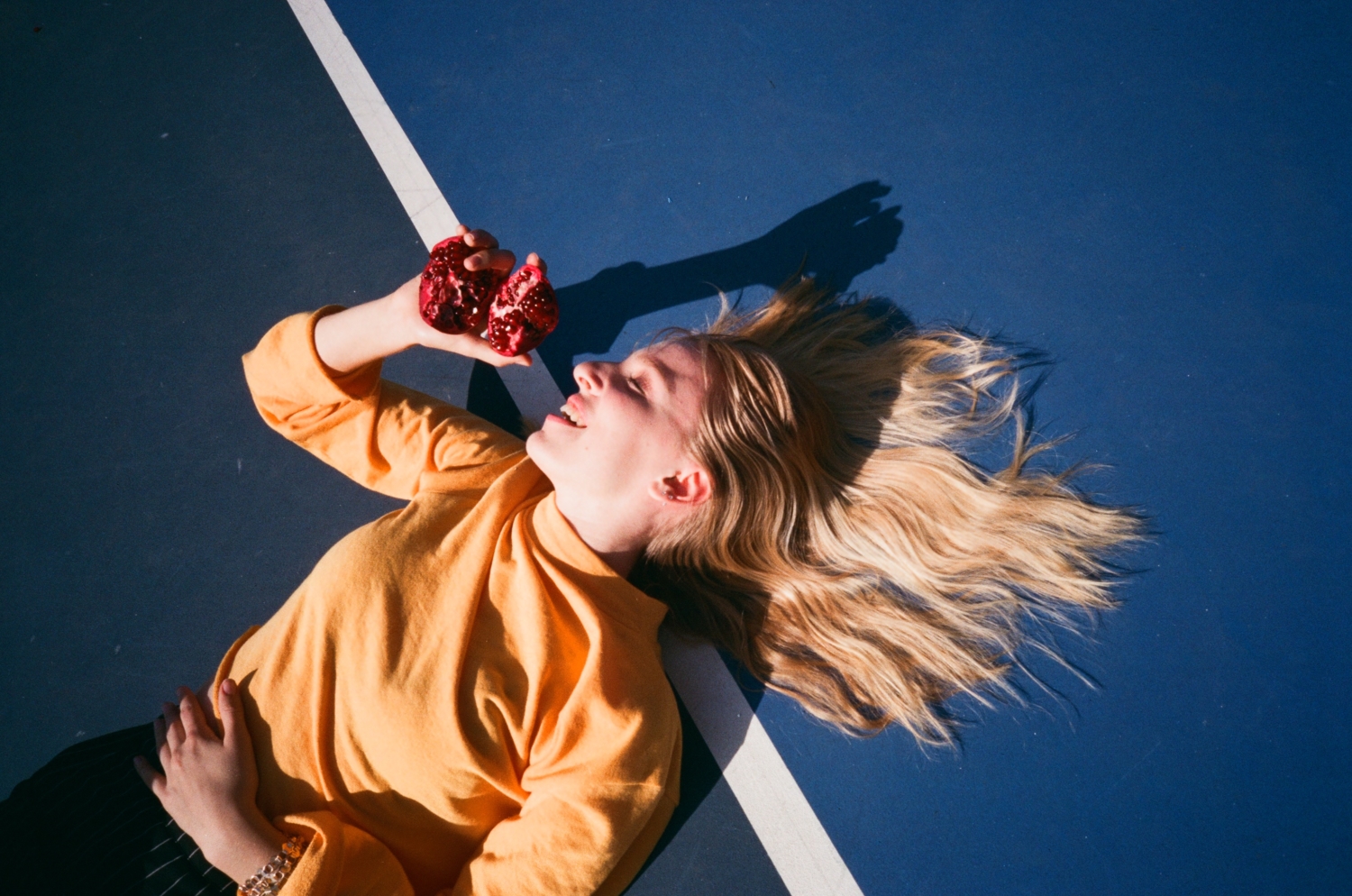 During the midpoint of the track, Latour continues the octave jumps in a seamless fashion, showcasing her vocal range magnificently. Soon after there is a bit of a reprieve, slowing down the melody and building up the final chorus. As it approaches, vocal layers, synths, and more intersect in a bustling and energetic harmonization that closes out this story of love in a captivating manner.
"Plans" is a smart track that encompasses the best of Maude Latour. She perfectly uses her own experiences and introspective voyages to place a piece of herself in the music, allowing it to spark a fire within listeners. Latour shows that age isn't always reflective of talent, providing a fantastic bedroom pop anthem that will illuminate the coming summer days with her delicately sweet vocals and all-around tremendous musicality. She is certainly an artist to watch in 2019.
— —
? © Angela Platt
:: Today's Song(s) ::
:: Stream Maude Latour ::