With Meg Myers' two EPs, 'Thank U 4 Taking Me 2 The Disco' and 'I'd Like 2 Go Home Now', anger, sparkly energy, and intimacy are markers of the past leading to self-discovery.
Stream: "Any Way You Wanna Love" – Meg Myers 
---
For the songs on Meg Myers' two newly released EPs, I'd Like 2 Go Home Now and Thank U 4 Taking Me 2 The Disco (released November 13) a mood is instantly set. It's one that feels suited to the onset of winter, when the clocks have been put back and the days are getting shorter. It's late afternoon, the sky is a navy blue, and the street lights have an intensified brightness. There's a chilliness in the air but an activeness remains, the knowing that there are still many hours ahead to make things happen.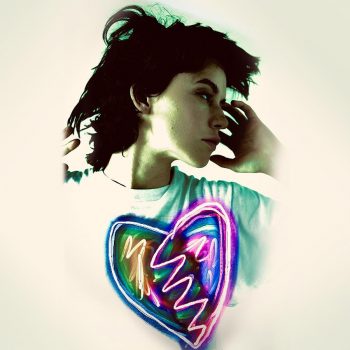 This combination of darkness and luminosity is a theme in Myers' work. Her songs have always come from a place of angst, releasing emotional pain in a tough, fighting way. Previous albums, Sorry (2015) and Take Me To The Disco (2018) are both delivered through gritted teeth, unleashing the personal while charging introspectively through the darkness in order to reach the light. 
With this new offering of music, which isn't entirely new but a dive into unreleased songs, I'd Like 2 Go Home Now is where a lot of the familiarity stays. "True Liars", the opening track, begins with a crashing drumbeat before Myers' strong, vengeance-tinged vocals kick in and set an accompaniment. 'Our words are lost reality/There's nothing left for us to be/Between the lines, a tragedy/ We are the same, We are the same', she sings before the chorus of 'We are true liars, true liars/ A sad sad song, a sad song' which flashes with catchiness. "End Of The World" is darkly tender, with a chorus that glistens but still with a forcefulness. Brutally honest and not sugar coated, the lyrics feel classically Meg Myers.
You make me want to die
Cut me with your man size
The way you make me hurt
You fucking piece of dirt
Cut me with your man size
I'll shut my eyes and shut my heart
Paint it black, paint it dark
– "End Of The World," Meg Myers
Bo-bottled love is a suicide
You have a voice that can shed the light
Boy, your face has been falling
Girl, your heart has been calling
Speak, speak, speak
Any way you wanna love
Any way you wanna love
Don't keep your tongue tied
Any way you wanna love
Any way you wanna love
Speak deep from the inside
– "Any Way You Wanna Love," Meg Myers
"Hurt" is emotional, solitary, and feels like driving through the rain in the dark, while ''Sweet Liar'' has a similar approach- beginning more stripped back with just echoey plucks of guitar but amounting into that illuminated darkness. In contrast, closing track ''Last Laugh'' holds a subtle sonic playfulness, backed by just a piano, with the vocals bouncing along.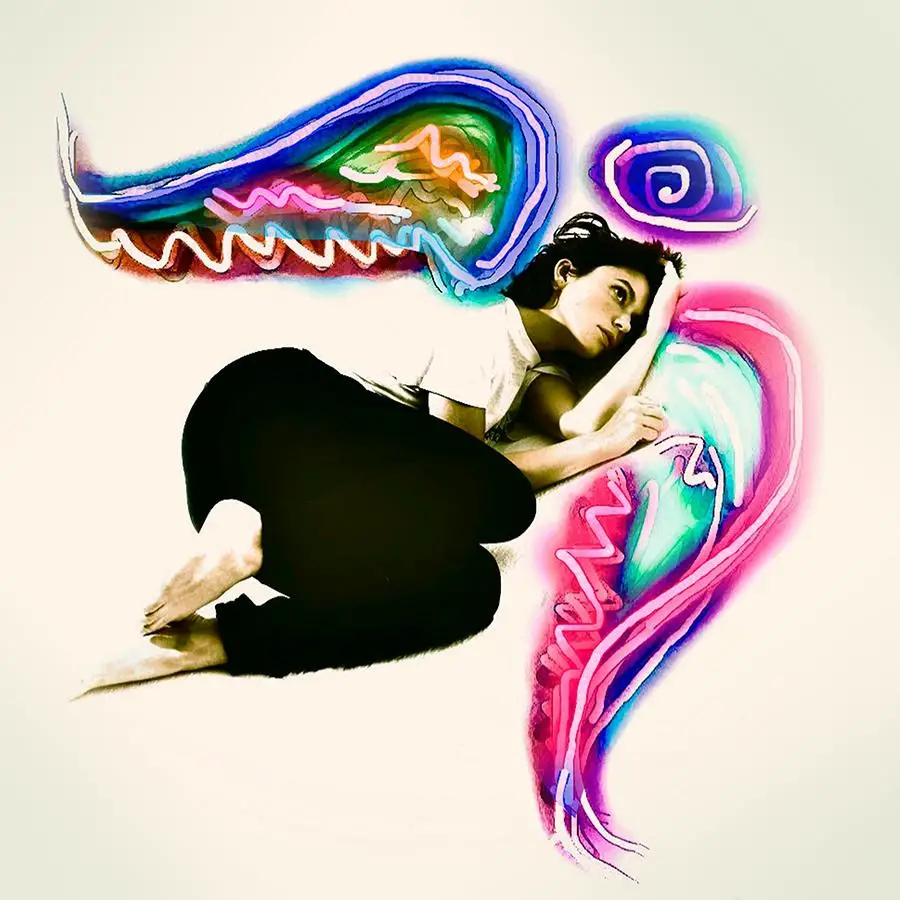 I'd Like 2 Go Home Now consists of unreleased tracks from the Take Me To The Disco period and this is made evident in the theme of the lyrics, lost relationships and conflicting emotions, holding onto the past even if it caused negativity. With Thank U 4 Taking Me 2 The Disco there's a slight shift, the sound a little more heated and searching for the light being a common theme. In the title track of the previous record, Myers reflects hauntingly 'Only the lonely could understand where I have been/ Always on a journey inside myself' before urging 'I don't wanna be your enemy but I got to get away/ I got to get away/ Ooh-ooh, take me to the disco' The EP suggests that some self discovering has been made and joy and sense of liberation captured or at least tasted. "Any Way You Wanna Love" (released as a single at the beginning of October), for example, has an edgy disco feel while the concept of the song is about learning to love ourselves and each other and tuning in to what our bodies are trying to tell us. "Grizzly," similarly, rushes like an electric current, while in "The Underground" she questions 'All I want is to be happy/ But what is happy?' The EP ends with "i hope you cry", a duet with singer-songwriter Morgxn. Stripped back, slow, and simple, it's an expression of pain and frustration but delivered with the calmness that comes with accepting one's disappointments. 
Atwood Magazine caught up with Meg Myers to learn more about the transition and what these collection of song mean in the context of her past and future creations.
Stream: "i hope you cry" – Meg Myers x morgxn 
A CONVERSATION WITH MEG MYERS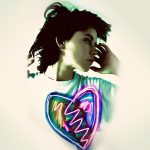 Atwood Magazine: You're releasing two EPs together, of new songs and Bsides. What was the intention behind dividing them? I know that they are markers of different periods (the pain of the Take Me To The Disco period and the revitalization after) but at the same time they feel linked.
Meg Myers: I'm currently in the process of writing my 3rd album. The EP songs are from an earlier period of my career and it felt important to share them as they demonstrate the course of my healing of some very dark times in my life. I didn't want to put them out as an LP because they don't reflect where I am at right now.
Atwood Magazine: "I Hope You Cry" is a duet with Morgxn. I understand the song came about when you were sharing emotions with him, him sat at the piano turning the speech into music. Had you intended to make music together or was it really spontaneous? The situation exemplifies the power of music when it comes to healing pain so I wonder how aware you were of this beforehand.
Meg Myers: Morgxn reached out to me via Instagram and I felt an instant connection to him almost as if we've met before in previous lifetimes. The music evolved naturally and was a result of us sharing traumatic childhood experiences that inspired growth. That wasn't our goal, it just happened through our mutual trust and caring.
Atwood Magazine: At the end of 2018, following the release of Take Me To The Disco, you were in a difficult place. What role did music in general play in your revitalization? Were there any artists (apart from Kate Bush, who you covered) that you would listen to to keep you sane or were there any creative processes you found to be especially healing?
Meg Myers: I went through an eclectic mix of old and new music on Spotify. I really got into a lot of Solfeggio frequencies especially 432 HZ. Camino De Flores by El Buho was very inspiring. Aside from music, nature and therapy with a Shamanic practitioner really helped keep my bananas in the basket.
Atwood Magazine: The songs on I'd Like 2 Go Home Now are this really addictive combination of explosiveness and lusciousness- there's so much angst and darkness but delivered in like a palette of neon. When you're writing your songs, do you have the sound in mind? Is it representative of emotions or developed afterwards?
Meg Myers: I feel the music and words come through me and I let it all flow. Later I re-arrange it to make more linear sense.
Atwood Magazine: Similarly, the EP consists of unreleased songs. Did you have a lot of songs from that period to choose from? If so, what made you choose these ones as opposed to others that you may not have decided to take forward?
Meg Myers: No these were the last of the rejects. But on review I found out they had some worth. Plus I figured I needed to make as much as I could out of that shit storm to cover my therapy bills!
Atwood Magazine: "Last Laugh", with just the accompaniment of piano, has a subtly playful, theatrical aura. What relationship does music have with reality? Is creating music a way of making sense of life or is this releasing of emotions through music a way of creating a kind of disconnect, like by turning it into a kind of art there is an element of fantasy.
Meg Myers: Personally, I feel life is a series of fantasies. We dream and vision our hopes and they become our reality.
Atwood Magazine: I was watching a recent interview and you were talking about how piano has become your go-to instrument and that was how a lot of demos for the new material was made. Have you found that you express yourself differently with piano, like do different instruments alter your mindset when it comes to writing?
Meg Myers: My creative process is intuitive. The instruments I play are tools that I channel my inspiration through. As I went deeper into my healing and became more embodied, I was drawn to the piano and found myself playing at a level I had never experienced before. And the tones of the piano seemed to resonate deep in my soul.
Atwood Magazine: Similarly, I understand that your new music is your most independently made. In the past you had collaborated with a lot of people behind the scenes but this has been more your own vision. Could you tell us more about your current process, both in the writing and recording.
Meg Myers: Basically my current creative process is all me at the raw core. I am able to tap deep into my own emotions and translate them directly into my music. As for recording, the universe synchronistically brings me the right people to help produce the songs.
Atwood Magazine: What position do these EPs hold in regards to your next record? Do you have a lot of songs and a concept already in the process for it?
Meg Myers: The EP's are an emotional bridge from the hell of manipulative relationships to liberation and self expression. As far as a concept, my new album flows intuitively and is a journey of rediscovery of my true self.
Atwood Magazine: With this new chapter in your career, the press notes state that you have a newly discovered understanding of your role as an artist. Could you talk about this discovery and how you consider yourself in the role of the artist in comparison to the more personal you, if that makes sense. In other words, how does the artistic/performing you differ to the everyday you if it does?
Meg Myers: I used to consider myself two separate personalities, personal and professional. Now, I am blending those aspects into a whole and complete being, experiencing and sharing life's journey.
Atwood Magazine: You're entering this new period, and this new creativity, during the times of Covid. The being more independent (having less collaborators) maybe works in this sense but how is everything else going? For example, do you have lots of ideas (maybe in regards to performing or promotion) but you're unable to deliver them because of all the restrictions?
Meg Myers: Honestly I'm enjoying not being on the road and having free space to dive deep into my emotions and creative force without all the noise and distractions. I feel Covid is causing us all to have deeper reflections on our life's purpose and how precious our time is.
— —
Stream: "Any Way You Wanna Love" – Meg Myers 
— —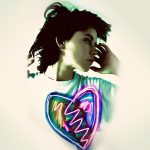 ? © Delaney Royer 


:: Stream Meg Myers ::