The pain expressed on "Pig Feet" showcases the continually innovative skill and spokesmanship Terrace Martin, Denzel Curry, and the other featured artists share.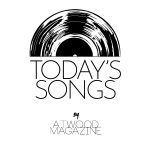 Listen: "Pig Feet" Feat. Kamasi Washington, G Perico, Daylyt – Terrace Martin, Denzel Curry
---
"Someone asked, how do I feel? I told them, 'hurt, fearless, angry, aware, and fully ready to protect me, my family, and my people at all cost.'" These words from Terrace Martin echo throughout his latest single, "Pig Feet," a song which amplifies protest voices, stories of Black struggle, justice, and power. Joined by Denzel Curry and featuring Daylyt, G Perico, and Kamasi Washington, the five bring their individual truths and musical prowess on this protest anthem of pain to power.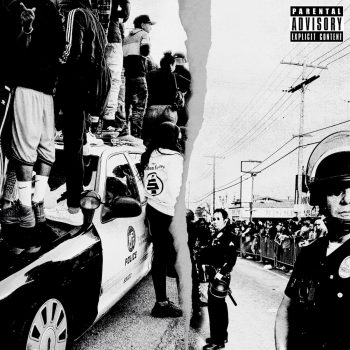 Released via Martin's label, Sounds on Crenshaw, on June 1st, "Pig Feet" is a song with an incredible range of dynamism and force. As Martin explains, "I got together with Black men that felt the same way and created a work of truth." Martin, Curry, Daylyt, G Perico, and Kamasi Washington created a bustling song with fusions from jazz, rap, and electronic legends for an anthem of awareness, change, and action. This collaboration is a marvel of truth in music, one that will find a place in the annals of history exhorting for a revolution 400 years overdue.
The song opens with sounds of gunshots, a helicopter roaming under hysteria, over the music video's opening visual: "This video is happening right outside your window"; straight into the percussive explosion of Curry's verse over various clips of recent footage of police abusing protestors that are taking a stand against that very brand of police power abuse.
They shot him
They shot him, they shot him
Oh my God, he didn't even have a gun
Curry's exasperation presents the inevitabilities and cycles America has been policing Black people into, the vitality and reality of that consistent fight and yearning for better among other explicit realities of deep-rooted suppression in ancient institutions.
Helicopters over my balcony
If the police can't harass, they wanna smoke every ounce of me
Go to jail and get murdered
Murder was the case they gave us
Manipulate the system so the prison could save us, ayy
Nothin' can save us
Mama wants me baptized, swimmin' in this blood shore
Shut down schools to open drugs and gun stores
I see the floor, gotta flourish
To be put into a cycle with defunding of schools and services, and to be shoved into a criminalized existence provided with alternatives of fighting either jail or get[ting] murdered, is accredited to how embedded those objectives are in national foundations. Curry puts it all into perspective through the miseries, horrors, and the fight for hope that come with it, being on the defensive when at war, fighting a fate created by and afflicted with the government – which enabled police to kill Treon Johnson, Curry's brother, in 2014. This zooms out to Daylyt's verse, pushing questions and criticism of these poisonous roots in societal and national establishments.
See, all we are VR'd, sleep in a snooze
Peeking at deacons keepin' the rules
Green jackets, the old cats, feel the heat cliff, eclipse
Sign bright, read, catch up, it's monumental.
Perhaps you sleep and your mattress weak.
They gon' pay for takin' my brother
Nas say we need one mic and they shot the brown one
They covered his passed with his kid blanket,
Y'all sleep, y'all don't see how the image changed
Daylyt exhibits his wordsmith nature all throughout his verse; beginning with allusions to the American Dream and his witness of its disconnect from reality. His motif of sleep continually laments selective ignorance and prerogatives that allow such denials of reality in his prospects of pain, change, camaraderie, and better days throughout his verse. Daylyt's communal message to perpetrators of murder, doom, and deception address the gatekeepers of power in references to rich conservative white culture. Daylyt casually mentions "green jackets" – the literal token for winners in golf tournaments, a historically political area connotated by white, elitist, conservative power, calling them "deacons keeping the rules," and "old cats // cats stuck in twilight," for example.
The gripping raps of Curry and Daylyt and interlude by G Perico's raspy, heavy, exasperated tone exhibit sheer emotion and cogency under the video's transfixing clips pull you into to get a glimpse of the intensity of emotion and commitment intertwined with their livelihood; over the syncopated saxophone interrupting, interacting, and flowing with the driving drum-set percussion explosions and bongo breaks throughout, mirroring the exasperation and fervor of the tune's purpose.
The anthem ends on clashing high hats and an overwhelmed saxophone's singing which melts into a somber, thoughtful saxophone solo melody. The video goes on in silence honoring the innocent Black souls taken by police officers with credits rolling listing their names, lasting almost another full 3 minutes. The pain and drive banded together by these five men through rap, spoken interlude, and truth in saxophone and percussive work was executed with incredible finesse and serve as a glimpse into the extent of the worldly realities today. "Pig Feet" showcases the continually innovative skill and spokesmanship these artists share.
— —
Listen: "Pig Feet" Feat. Kamasi Washington, G Perico, Daylyt – Terrace Martin, Denzel Curry
— —
? © 2020
:: Today's Song(s) ::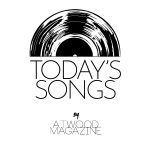 :: Stream Terrace Martin ::
:: Stream Denzel Curry ::