To celebrate "the most wonderful time of the year," Atwood Magazine's Mistletones column features fresh holiday/wintertime tracks and exciting covers of beloved classics. December has a knack for bringing out some of the most poignant, tender, and celebratory music, and we want to highlight that excitement by showcasing new and alternative holiday greats! Spice up your holiday season with songs you can listen to now and cherish in the years to come.
Mancunian psychedelic pop collective Whyte Horses spread seasonal joy with their double A-side containing an original Christmas song, "Next Year Will Be Mine" and a cover of Vashti Bunyan's "Coldest Night of the Year."
?  ?
We all need a bit of hope going into the new year, and "Next Year Will Be Mine" tries to paint that picture.
There are recognisable codes that generally make up a Christmas song: bells, catchiness, simplistic lyricism that references seasonal cliches, and an aura of joyfulness (even classics that are relatively downcast in narrative still evoke instant festive cheer when played). They work because Christmas songs are limited to a short period so people are used to them, embrace them, and haven't got time for change when the time of the year returns.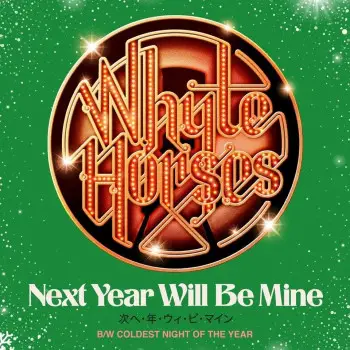 This year the psychedelic pop collective Whyte Horses have put together their own festive single. Entitled "Next Year Will Be Mine" (released December 1), it's a three minute amalgamation of feel-good energy sonically drawing upon most the things a Christmas song could contain. While the writing of these songs can at times feel too try-hard and ridden with cringe, for Whyte Horses it just works- their sound and the festivities naturally coming together as one.
I haven't felt myself in a while
I'm looking for a way to turn a frown to a smile
Perhaps next year
The stars will shine upon me
Next year will be mine
"Next Year Will Be Mine" commences with bells and an anticipatory intro reminiscent of Wizzard's 'I Wish It Could Be Christmas Everyday' and the pace change in Mariah Carey's "All I Want For Christmas Is You". But the lyrics consist of straight to the point honesty, being part a wallowing in self-pity and part a revelation of optimism. 'I've got a funny feeling and I really can't forget it/ The year's almost over, I'm so glad it's nearly ended' go the opening lines before commenting on the snow visible on the horizon. It's as though the conventions of Christmas become a method for comfort and positive thinking, negative emotions consequently translated into a happy outlook through song.
Whyte Horses released their debut, Pop Or Not, in 2016, the original vision of DJ and Finders Keepers Records co-founder Dom Thomas. Their sophomore album, Empty Words, came out in March of this year blending 60s' French style pop with the fun current day experimentalism central to bands such as The Go! Team and Superorganism. The jingling rhythm of tracks such as "Counting Down The Years" and "Ecstasy Song" are characteristically present in "Next Year Will Be Mine" with the addition of chiming melody throughout.
Come on forget about last year
Let in the sun and blue skies they will appear
Indecision won't be defining me
No more if, but, nearly or maybe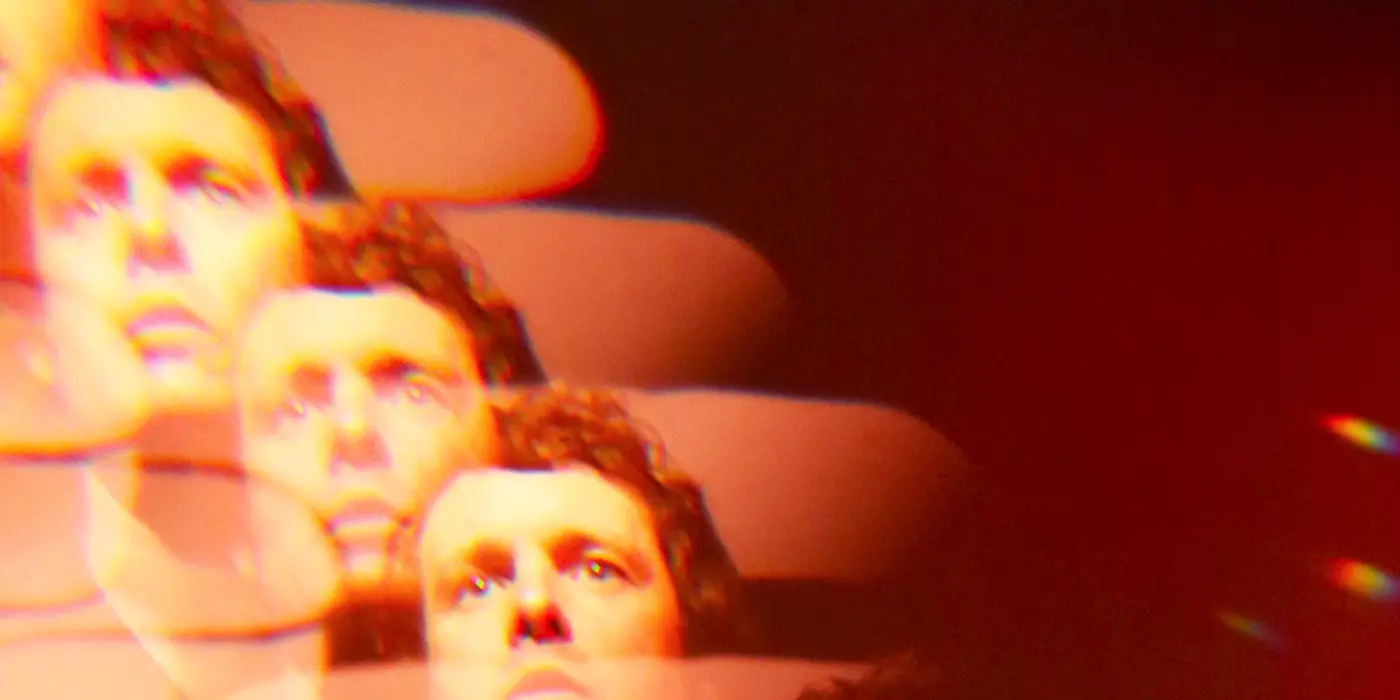 Alongside the song, in the form of a double A-side, is a cover of Vashti Bunyan and Twice As Much's "Coldest Night Of The Year"- a '60s era classic that matches Whyte Horses' influences with the band's vocals not too dissimilar from Bunyan's. The homage therefore makes their original, "Next Year Will Be Mine", feel somewhat timeless as both visit a period that's never not aesthetically enjoyed.
"Next Year Will Be Mine" isn't just a Christmas song, however. While mentioning the classics played on the radio and children singing on the street, the underlying message is putting the past into the past and starting afresh.
I've brains in my head
and feet in my shoes
I know that I can go any direction I choose
I'm drawing a line the new me is here
It's a resolution we all experience at some point but in December it's even more prominent. By focusing on this message during the festive season, Whyte Horses are supplying us with an intensified dose of encouragement that can be taken with us into the new year. Stream Whyte Horses and dive deeper into the holiday spirit with them in our exclusive interview!
Stream: "Next Year Will Be Mine" – Whyte Horses
A CONVERSATION WITH WHYTE HORSES
WHAT INSPIRED "NEXT YEAR WILL BE MINE"?
Whyte Horses: I always wanted to write a Christmas song that touched on the same songs being on the radio at that time of year. I do like songs about the passing of time and patterns of life. We all need a bit of hope going into the new year, and "Next Year Will Be Mine" tries to paint that picture.
HOW DOES IT CAPTURE THE HOLIDAY SPIRIT OR SEASON FOR YOU?
Whyte Horses: I heard members of the Womens Institute reviewing it on Roundtable and they made a point saying it sends a message that it's ok not to be ok at Christmas. They also noted that most Christmas songs are oppressively happy and joyus, where as Next Year Will Be Mine has that celebratory mood but in a different way because of the words. I think that sums it up pretty succinctly.
WHAT IS YOUR RELATIONSHIP WITH THE HOLIDAYS AND HOLIDAY SEASON?
Whyte Horses: I love the idea of Christmas but I end up getting bored of doing nothing quite quickly so i'll be sat about trying to perfect a song in my head or something like that.
WE'RE ASKING EVERYONE TO SHARE SOME OF THEIR FAVOURITE HOLIDAY SONGS: WHAT ARE YOURS?
Whyte Horses: Having tried to write a Christmas number I have even more respect for the classics like Slade, Wizzard, Lennon and the like. It's no mean feat to write a song that millions of people fall in love with and want to play every year. In terms of albums I'd say Spector's Christmas album has to be the best all round festive record.
? © 2018
---
:: Whyte Horses ::