In debut album Falling into Pieces, Cape Francis finds unique balance in dreamy rock sounds and lyrical expression.
— —
Listening to Falling Into Pieces, one might feel a breath of new beginning, a wave of confidence, and clarity. Brought to life by the musical mind of Cape Francis, the album, out today via Sleep Well Records, evokes the feeling it represents; it's crafted from life experiences, a heavy percentage being the dream of a new direction, one that Cape Francis is in complete control of.
Kevin Olken Henthorn, the artist behind the name, is using the nine-song collection to embrace his own sound, from a new appreciation of his voice to his total artistic control. Leaving behind a rock band designed with structured-sound, Henthorn considers Falling Into Pieces a new advancement of his vision, a dare, and an experimental combination of sounds, those which come spontaneously and fluently to his head and his fingers.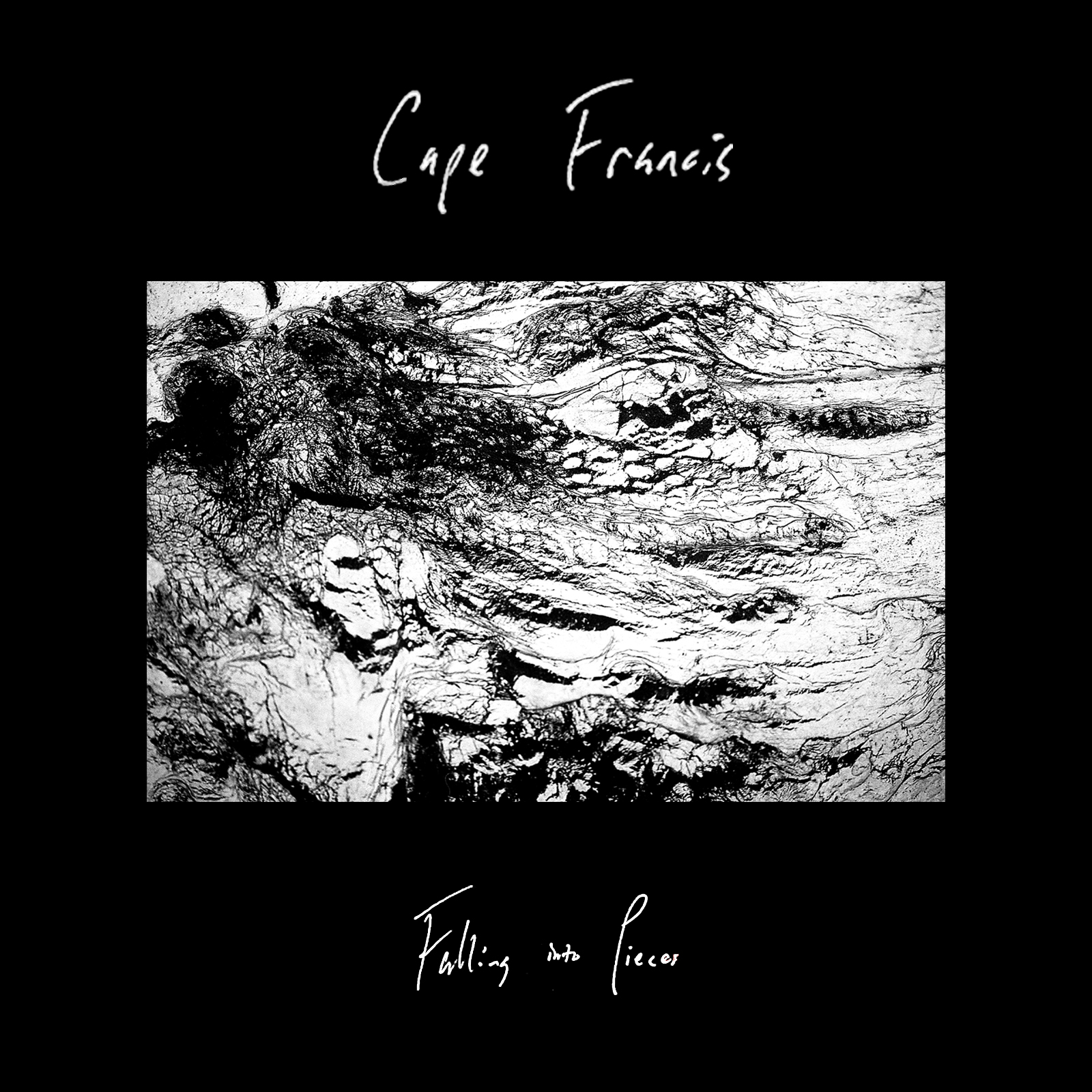 Focusing on natural sound progressions, the collection is full of independent standouts with impressive production, guitar, and lyrics. Falling Into Pieces is an indie-rock daydream, one that encapsulates all of the genre's favorite sounds, but accelerates their vision to those of a new standard.
"Iditarod," the album's third track, is an easy example of the collection's experimental energy. With a heavy piano base and haunting vocals, it seems the song may fall in ballad territory, but instead, it evolves into a radio-ready, refreshingly light, power-chord anthem. It serves as something reminiscent of familiar sounds, see Coldplay for vocal melody, or even The 1975 for production quality, minus the 80s synths. Listeners can pull from every corner of the music world to find the words for Henthorn's concepts, just fragments of ideas that never fully connect in genre passing, but seem to find a cohesive home in the sounds of Cape Francis.
The progression of the album acts as an awakening. Each song is revitalizing with a new energy. Each tempo can serve as a relaxer or a reason to run. There is no rule, no formula to the music. It's completely open to each listener's interpretation, and may act as a new source of release in each listen. That's what makes the collection so unique: its ability to be anything. Each full song is crafted to its entirety, and is impressive at that, but all serve as a blank space for the emotions and actions of the listeners embracing it.
Though the album feels like a perfectly cohesive collection, each song stands as a strong, unique idea.
"Daily Grip" starts like a garage rock slow tune and opens into a lovely guitar/synth pattern which support Henthorn's melodic, classic-rock lyrics. The mismatched ideas form a casually independent tune, incomparable to anything in the genre.
"Lake Placid" shows Henthorn's finger-picking skills, his originality in guitar and writing style. The song's intro sounds beautifully improvised and quickly evolves into an eruption of strumming. Free from lyrics, the tune shows Henthorn's talent expands far beyond his inviting indie voice.
The only track on the album which sounds like it may have been pulled straight from a classic indie-rock album is "Olly," and upbeat ode to questionable love. The track has all the elements of a successful indie song. From a catchy baseline to watered-down, perfectly spaced vocals, the song is an instant hit. Lyrically, the tune is vague yet inspiring. The song's mainstage phase, "Where do we go from here?" is widely interpretable, and is supported by less obvious statements.
No one song on the album serves as a standout because each can be interpreted as extraordinary based on technicality or a listener's preference. Falling Into Pieces is a collection that reads like a dream, start to finish, a progression of consciousness and personal questioning, featuring a variety of sounds and thoughts.
Atwood Magazine chatted with Cape Francis about writing Falling Into Pieces, his undying devotion to guitar, and how the album represents his personal progression from structured creativity.
Listen: "Olly" – Cape Francis
A CONVERSATION WITH CAPE FRANCIS
Atwood Magazine: Can you start by telling me a little bit about how you got into music and what has kept you with it since such a young age?
Cape Francis: A big reason why I started playing guitar was my father, he'd play me tons of music in the car, I remember he showed me Peter Green's Fleetwood Mac and it just blew me away. I wanted to learn how to play like him. I think Blues really resonated with me at the time because it was immediately emotional. I was 9 years old, dealing with weight issues and bullying, and I needed a way to sort through all this new stuff I was going through. Guitar turned into this weird device that I could use to work out all these emotions. Since then I don't think much has changed, my emotions have just gotten more complicated and so has my technical ability in the instrument. I think what's kept me going with it after all these years is the ability it has to help sort out emotions, it's really become my coping mechanism.
You began primarily writing your own material by age 15. What was that early writing process like in comparison to your writing process now?
Cape Francis: Well back then I was still too shy to sing. So I'd write a lot of guitar riffs, and figure out different ways to string them together into a song. I gave up on music theory, and learning other people's songs, and decided to just focus on my own. I would come up with things that were usually too complicated for me technically, so I'd just sit down, find the notes that I heard in my head, and play it slow until I could play it fast. That type of learning was what drove me to get better. I haven't really changed that much when it comes to that fundamental approach. I still couldn't tell you all of the chords in my songs, but I think that type of mystery is what keeps me interested in the instrument. When I find a new way to bring an emotion out, or find a new way of playing the instrument, it feels like a revelation (not saying it is by any stretch haha, but then and there, it feels like it to me) and that type of excitement really pushes me through a song.
I just wanted to tell my story and how I was processing it all, as an artist we can only hope that other people can relate to that, and hope that it helps them in some way.
You are using this solo project to advance in a different direction, that being more natural instrumental flows as compared to heavy pop production. Can you tell me a little bit about that decision?
Cape Francis: In my last band I learned a ton about traditional structures, songwriting and rock/pop production. We were all studio nerds so we spent a lot of time working things out together in the studio. That type of learning was invaluable and we made a lot of good work together. But we got super stuck in the formula of it all, I ended up having a hard time finding meaning in the songs. So in this project I decided to put my story and emotions at the forefront, and let that fuel where the song went, instead of filling in the blanks of some premeditated section. I also allowed myself to dive back into the guitar, I went back to the basics of stringing guitar riffs together, and all that work really guided most of these songs.
What do you want listeners to get out of Falling Into Pieces?
Cape Francis: I was going through some tough transitions in life and I wanted to write an album that embodied the mixed feelings that come with that. I just wanted to tell my story and how I was processing it all, as an artist we can only hope that other people can relate to that, and hope that it helps them in some way.
How do you think the album displays where you currently are as an artist?
Cape Francis: As a singer it's the first time I've really felt comfortable with my voice, singing it live especially. As a guitarist it feels like a new frontier for me. A family member of mine listened to the songs and was like "where are all the solos, I wanna hear more rock solos", and I was like "it's all there!", all the technical stuff is still there, I'm just doing it in a way I hadn't really explored before, and that's what's exciting to me.
The album is filled with strategic, yet fluent instrumentals and calm vocals. Who are some of your influences when it comes to sound and lyrical expression?
Cape Francis: Angel Olsen has had a huge influence on me, how she bend lyrics around her melodies, she's just amazing at it. Her lyrical focus is also so strong, it almost feels like she writes out a paragraph and lets the melodies push each sentence forward. I have tendencies to fall into a comfort zone of doing one liners and stringing them together, but listening to her has pushed me to stick with a thought and really see it through. After my band broke up I saw Bon Iver at this place in Red Hook, it changed how I saw live music, I needed to see that show, if I hadn't I'm honestly not sure I would have finished this album. I really started to understand how to propel down tempo music in a natural way through melodies and dispersing rhythmic responsibilities. His whole last album was a huge inspiration. In the studio I pulled from a lot of different stuff like Beach Boys and Johnny Cash, but Sigur Ros and Death Cab became sonic guide posts for me.
Do you have a favorite or most meaningful song on the album? Why?
Cape Francis: "What Am I Missing" is my favorite song. It was one of the songs that most encapsulated what I wanted to do on this album. I had been getting close to finishing the album and this one just came out of nowhere, it poured out over a couple days and it ended up coming out so naturally. I also finally got a chance to do things vocally that I always wanted to do. I had never been great at harmonies in the past but this song gave me a chance to really dive in with backing vocals and bring the song to a new level.
Listen: "What Am I Missing" – Cape Francis
Is there anything else you'd like to touch on in regards to your artistry or Falling Into Pieces?
Cape Francis: I'm just excited to get it out there, it's wild to me how fast everything has gone, I feel like I wrote all of these songs a few days ago and it's so awesome to see it all come together so quickly.
— —
— — — —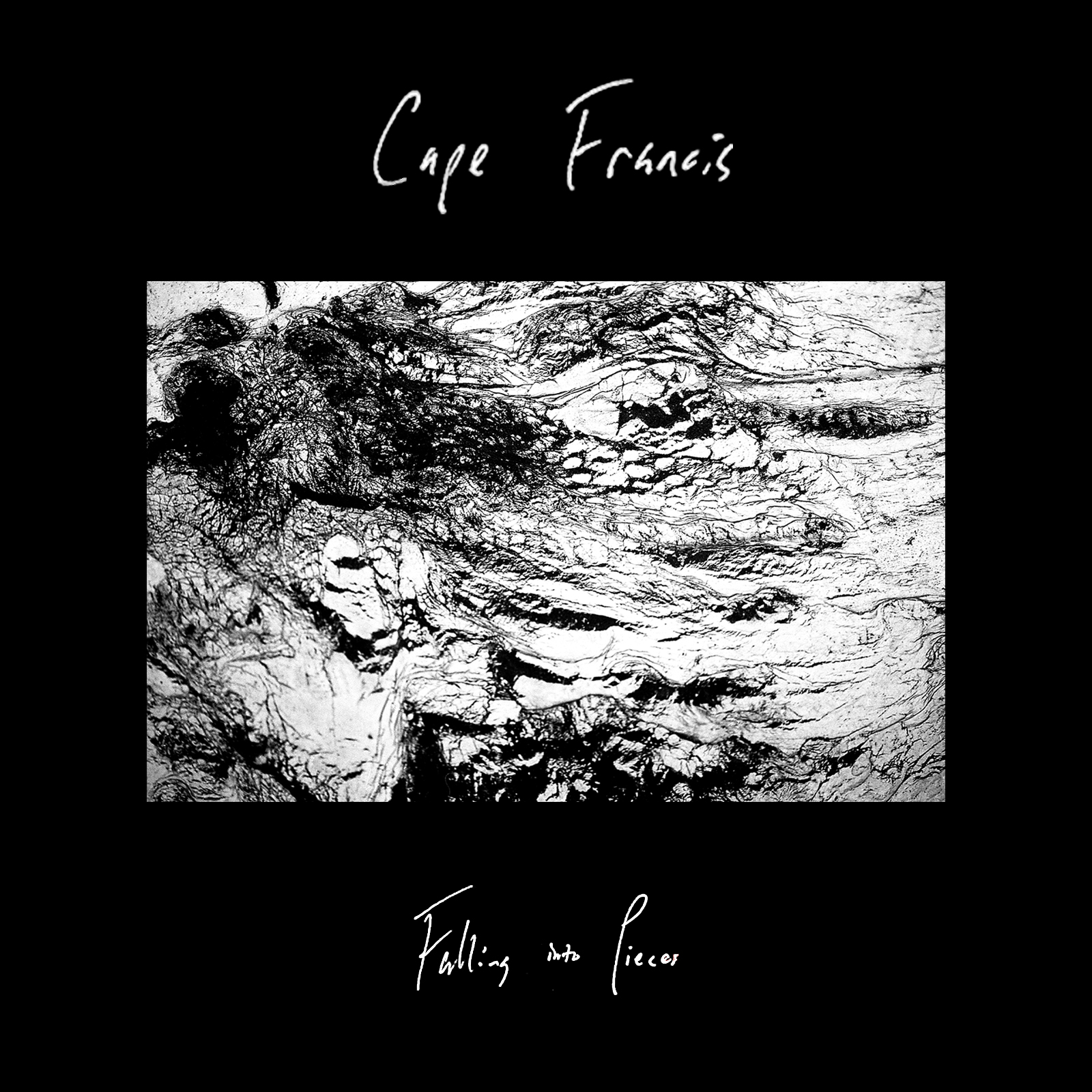 :: Falling into Pieces – Cape Francis ::