Inspired by horror films, Sea Lemon's song "Cellar" encapsulates the courage and vulnerability that arises from confronting our fears and the dark aspects of human nature, ultimately rediscovering the beauty of being human.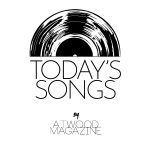 Stream: "Cellar" – Sea Lemon
---
The world of horror films is far more fascinating and deep than we might expect.
The eerie atmospheres, the unexpected plot twists – or not so unexpected: sometimes we like predictability because it makes us feel like we are in control. Nothing gets the heart pounding like diving into the darkness, plunging totally in, and being carried away by the most ancient emotion of all, fear. All this, however, with the wonderful, reassuring feeling that it is all fiction.
It is thrilling, reminding us that we are still alive, that we are wonderful human beings with the capacity to feel infinite emotions, to the nth degree. When the movie is over, we can return to everyday life, leaving behind that darkness we had surrounded ourselves with just before.
Perhaps the most significant appeal of horror movies lies in the fact that they scale back our real fears, and exorcise us from our everyday fears. Why be afraid of a university exam, for example, if I have just seen the story of a writer kidnapped and tortured by one of his fans? On the other hand, it is scary and at the same time intriguing to confront the darkest part of ourselves, that aspect of ourselves that we often like to ignore.
We like to think we are wonderful people made of pure rainbow – and we are, in a way. We are all beautiful people in one way or another, the important thing is to realize that we are not just that. There always comes a time in life when you realize (or have to) that every human being is made of light and shadow, and that a world made of pure goodness does not exist, no matter how appealing the idea might seem.
Horror films are also for this, to make us confront our consciousness, to make us dive deep into our minds and come out more aware of ourselves and the human condition.
It is this exact awareness that artist Sea Lemon talks about in her latest, fascinating dream pop single "Cellar."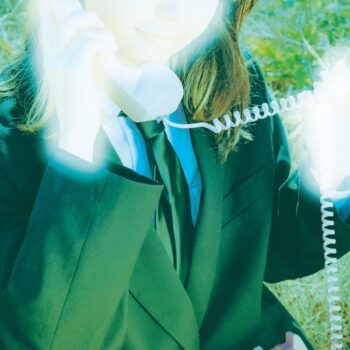 The cellar in horror movies is almost a must. It is that place where the protagonists discover an inconvenient truth, whether it is a demon or the hideout of an unsuspected serial killer. The protagonist might as well live his life pretending that everything is fine and not open the cellar door, but we know that he cannot help it, nor can we.
When that awful door is opened, as if it were a Pandora's box, we find something dark into which we project our fears and expectations, we make ourselves extremely vulnerable in the tremendous expectation that something terrible is about to happen.
In "Cellar," through a delightfully retro and dream pop atmosphere, Seattle-based artist Natalie Lew (aka Sea Lemon, precisely) sings, "See something that feels so wrong, so I say, 'The cellar's where I belong.'"
It's a simple phrase that perhaps encapsulates all the courage and vulnerability possible.
Do you want to be alone
See something that feels so wrong
So I say
The cellar's where I belong
Yesterday
You said that you think I'm off
Would you want to own a home
With a history of killers known
So I say
The cellar's where I belong
Yesterday
You said that you think I'm off
(So I say)
(Things that make me afraid)
Sometimes I imitate, ooh
Things that make me afraid
"'Cellar' came out almost exactly a year after my first EP dropped," Natalie Lew tells Atwood Magazine. "I spent a lot of time last year figuring out what tone and sound I want to pursue after releasing my first EP, and I really settled on a vision of something a little darker and more mysterious. Jackson (aka Day Wave) and I worked on writing 'Cellar' together, which came about after some days writing in his studio. I'm pretty sure I wore my Stephen King t-shirt (a prized possession) one of the days we were working together, which got us talking about a mutual love of old school thrillers, and he has this little VHS player in his studio. We had been ambiently watching a bunch of the Nightmare on Elms and other pretty campy stuff from that era when I got the idea for 'Cellar,' which fit nicely with that darker and more mysterious vision I wanted to pursue.
"In my first EP, I wanted to really capture that super shiny and bright texture that I love so much in dreampop. As I started writing more, I found myself more and more drawn to fuzzier textures, and seeing how far I can push heavier sounds into my previous shimmery sound."
"Cellar" comes not only from a great love of classic horror films, but also from the fact that from this very love comes the fear that there is something wrong with us.
This is where a terrible curiosity starts, leading us to open the cellar of our consciousness. Amidst shivers, quickened pulse, and goosebumps, "Cellar" is a piece that leads us to rediscover the beauty of being human, for better or worse.
— —
— — — —
Stream: "Cellar" – Sea Lemon
— — — —
 © Eleanor Petry
:: Today's Song(s) ::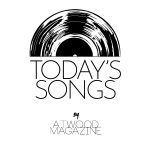 ---
:: Stream Sea Lemon ::