Continuing what they do, 'After Fillmore County', the latest EP by the duo Vansire, is commentary on society wrapped up in a dreamy sound.
—
Stream: "Central Time (Feat. Mick Jenkins)" – Vansire 
---





There's always been something kinetic and conscious about the music created by hypnagogic pop duo Vansire. Every iteration of their sound reveals another evolution, which mirrors the constant state of change the world experiences. Their music also offers a study into the fluctuating, transient nature of modern society, of relationships, and of life. Vansire's willingness to look inward and uncanny awareness for the world their music resides in is as central to their identity as their sound itself; their music frequently offering an earnest commentary on society, wrapped up in entrancing, dreamy songs. The latest addition to their discography is no exception.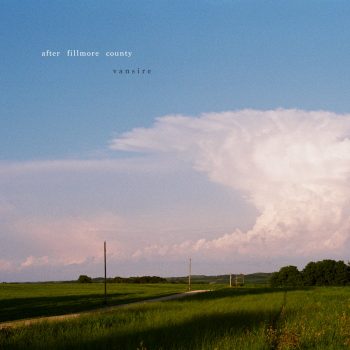 Atwood Magazine is proud to be premiering Vansire's latest EP, After Fillmore County, out October 15, 2020. The Minnesota-based duo Josh Augustin and Samuel Winemiller have been creating music together for the last six years and After Fillmore County arrives over two years after their album Angel Youth. These songs feature captivating and whimsical instrumentals, frequent collaborators, and a healthy dose of introspection. But the world that they were created in is vastly different than that of Angel Youth, and After Fillmore County acknowledges the multitude of ways the world has altered since.
Augustin shares that the bulk of recording the EP occurred this past summer. "Sam and I lived in Lanesboro, Minnesota for three months working on music in-between school semesters," he explained. "It's in the heart of the Driftless region of Minnesota, a non-glaciated, disproportionately hilly and topographically varied part of the midwest with sweeping river valleys and bluffs (it's been a subject of our music for a few years now)." The title of the EP is not only connected to the sixth track but also a location that has been significant for the duo. Its title is "a nod to moving on after living in that part of Minnesota most of our lives, with that time coming to an end as we approach graduation and try to figure out the uncertainty of life during Covid." At the same time, the EP is titled as a sort of ode to the small rural location the two have spent a lot of their time in. "We're trying to create something beautiful in a way that isn't escapist and doesn't stand at odds with the urgency of the moment during this past deeply unsettled summer in Minnesota."
After Fillmore County opens with "The Latter Teens," which is sonically like the perfect track to listen to on a lengthy road trip. This was consciously designed; Augustin mentioned that he hopes that the song "can be a soundtrack to the road trips people won't be taking any time soon." The end notes are all-encompassing and captivating, leaving the listener feeling vaguely dizzy, not unalike the world's current state of flux. "Every Time Around" also has a sense of urgency, and adds a sense of movement to the EP. It's music created for a world that's constantly in motion. Not to mention, a few nods to characterizing 2020 experiences. The track references "smoke in the clouds," (which can be inferred as a reference to the wildfires), and a lyric 'I'm always hoping life will start soon,' as many feel the world completely stopped during the coronavirus pandemic. 'Central Time,' which was previously premiered by Atwood, features Chicago native Mick Jenkins and an upbeat, catchy tune that makes you want to dance- even if the dancefloor is just your living room.
The sun won't set for a long time
Golden hour
Never far
The moon revolves in a strange line
Where we are
Sometimes I know love gets hard to find
In a flyover state
That's just a state of mind
Out late several hours in the night
So whenever you call
Remember Central Time
"Central Time", Vansire
And of course, it wouldn't be a Vansire release without an instrumental piece. This comes in the form  of "Précis Two," which is a second iteration of "Précis", found on an earlier release. "To Not Pretend," is another entrancing song that feels somehow hypnotic and extremely easy to listen to- a juxtaposition considering several heavy topics being discussed in lyrical form on the EP. The title track, "Fillmore County," features Canadian songstress FLOOR CRY, who frequently appears on Vansire's songs. The song itself recognizes the ephemeral nature of this moment, of all moments. And that's what makes Vansire so revolutionary; their music is conscious of the transient nature of all things, and doesn't attempt to disguise or pretend otherwise. 'Reflection No. 6' feels somehow even more poetic than the rest of the songs. It features gorgeously intricate lyrics such as, "Staring at the fields // If nothing's really real // I'll make the winter now my home."
The music of Augustin and Winemiller is fresh yet familar, strung together by their smooth, earnest lyrics, vocals, and instrumentals. Augustin shares that, "I think of Fillmore County as something of a pastoral symbol, with music that is engaged in this search for some semblance [of] a cohesive, non-problematic Americana or cohesive American experience in 2020. But the ultimate takeaway is that this is an inherently flawed search, and what comes Fillmore County can be thought of as a treatise on how to make meaningful art in a time characterized by racism, violence, police brutality, climate change, and the despair and loneliness of living in a pandemic."
Stream the EP exclusively on Atwood Magazine below and read the track-by-track insights as given by Josh Augustin.
— —
Stream: 'After Fillmore County' – Filmore 
:: Inside After Fillmore County::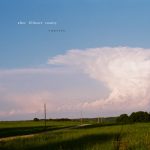 — —
The Latter Teens
It's been awhile since we made a more guitar-forward track. Sam sent me the initial demo of this track (that intro lead guitar and driving bass line) in March of 2019 when I was interning in New York for a semester and it sat for quite a while until we got to it this last summer. The title is a nod to the latter half of the last decade (2015-2019 when we made all of our music up until this point) and our own "latter teens" (we were in our later teenage years during that time). It's a song about generational disaffectedness and disillusion, with Highway 20 as a focal point, the longest continuous highway in the country which cuts through Oberlin and the Driftless Area connecting Boston and Newport, Oregon. Its position as a symbol of hope and connection is dampened by the reality that we shouldn't be traveling or going anywhere right now. Hopefully this song can be a soundtrack to the road trips people won't be taking any time soon.
Every Time Around
The verses represent a bit of self-mythologizing- flashing back to Sam and I in our high school band room/getting Taco Bell at 2 AM, jumping forward to this summer in Minneapolis looking at George Floyd murals on Lake Street in Minneapolis amidst the protests as we approach the end of our college years, feeling strongly about the need for a move towards the complete abolition of prisons and police and the necessity of ending capitalism as we know it. We floated the idea of using the lyric "failed state" as a title but Sam remarked, "nah man that's like the darkest line in the whole song." "Every Time Around" is a nod to the cyclical nature of one's stages of life, the banality of pandemic-living, the repeated failures of our government in times of need, but also the simple joy of seeing someone you care about deeply. This song hopefully gives people a reason to dance and hum along to a hook during discouraging times. It's also the first synth solo I've ever played, and the first time we've used cowbell on a song.
Central Time (feat. Mick Jenkins)
The song's first iteration was an instrumental demo Sam sent me back in September. It sat for nearly eight months as a promising groover before we got around to it recently, finishing it around the beginning of June. Over the last two years we've found ourselves leaning in an increasingly dance-oriented direction (starting with our 2018 single "That I Miss You" which came out a few months after our album Angel Youth) and I think this song is the culmination of a lot of dancey, funk-imbued music that has been influencing us and getting us through these times. The back half of the song sat with a half-tempo jam for awhile and we knew we wanted someone rapping there, ideally someone from the midwest in the Central Time Zone. We were able to get in touch with Mick Jenkins (a Chicago native) and he got back with this fantastic verse super quickly, so it all worked out really well.
Précis Two (feat. Ivy Sole)
This one continues a series from the last "Précis" (an interlude featuring Fog Lake on our last album Angel youth). This instrumental was a chopped and screwed version of a song we had started working on but we preferred slow. It sat around for awhile and then we thought we'd pull in Ivy Sole, who we love collaborating with (she was on the song Set Piece from our last album). We told her about the general premise of the EP, and a few days later she sent over this beautiful verse.
To Not Pretend
Secretly, we released this song under a different band name in 2017 and no one ever heard it (though a sample appears in the ambient intro of our last album). We thought it fit the vibe of this record pretty nicely, and it also starts a sort of chronological retrograde to the last track of this EP, which ends with a sample of a track we made in 2016. This was the first track Sam and I made completely apart without seeing each other – he sent over the eerie guitar tape loop and I added a beat and vocals. Hopefully it's nice material to zone out to during this increasingly cold fall days.
Fillmore County (feat. FLOOR CRY
The title track of this project, it stemmed from an acoustic guitar loop Sam had going-  ultimately we fleshed it out into a mid tempo driver which skews in a slightly folksier direction than the rest of the material on the album (Sam's use of the acoustic and slide guitars are somewhat unusual for us). We love working with FLOOR CRY so we had to pull her in on this one. She sent over a lovely verse and that's pretty much all there is to say about it! Always an absolute pleasure working with her.
Reflection No. 6
To close things out we move out of some chopped and screwed piano/strings into a sample of the song "water boils" off our first album from 2016. It's one of our only songs from that era that to us has stood the test of time from a sonic production standpoint, and lyrically it leaves off right where this EP leaves off, staring at the fields as autumn shifts to winter feeling unsure about where you're headed next.
— —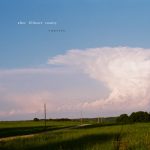 ? © Clare Curry, 2020
After Fillmore County
an album by Vansire
---