Dive into the sparkle and drive of indie pop artist Michi and her infectious sophomore single "Still Feel U."
Stream: "Still Feel U" – Michi
---
Putting out music in today's world is quite the scary endeavor. Sure, the power of media right at our fingertips allows for instant access, uploads and feedback, but how it will hold up in this sea of sound is unknown? With so much new music knocking around every corner, a good first impression is crucial, and for LA based R&B meets pop artist Michi, it might have just sparked the start of something great.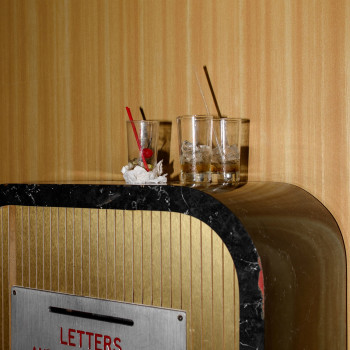 Released in August, "Still Feel U" follows up a debut single ("Catch a Feeling") that garnered over 100,000 plays on Spotify, with heavy circulation around YouTube and other likeminded streaming platforms. The track is a hazy, infectious pop tune that delves into the ever-trending topic of self-love. "What you think about me?" questions Michi as she reflects on all that makes her who she is today. This line also leads into the song's major highlight, the chorus. With layered vocals and instruments that truly sparkle, this instantly catchy hook is where the song shines most.
You, you got me on the run again
You got me hiding from the sun and when
You let me down I still feel u baby
Keep me up, I stay up, just to feel you baby
Formerly performing with the band Private Island as the keyboardist, Michi has some years of experience already under her belt. This certainly shows in the overall production value of the track, especially in the keys themselves. The syncopated notes allow for the rhythm to feel present, while not taking away from Michi's lovely vocals in the slightest.
It's impossible to guess how one's career can look even a year down the road, but with utmost certainty this is not the last we'll be hearing from Michi anytime soon. The raw talent and drive is there for the young star in the making; now it just requires patience to see what she will release next.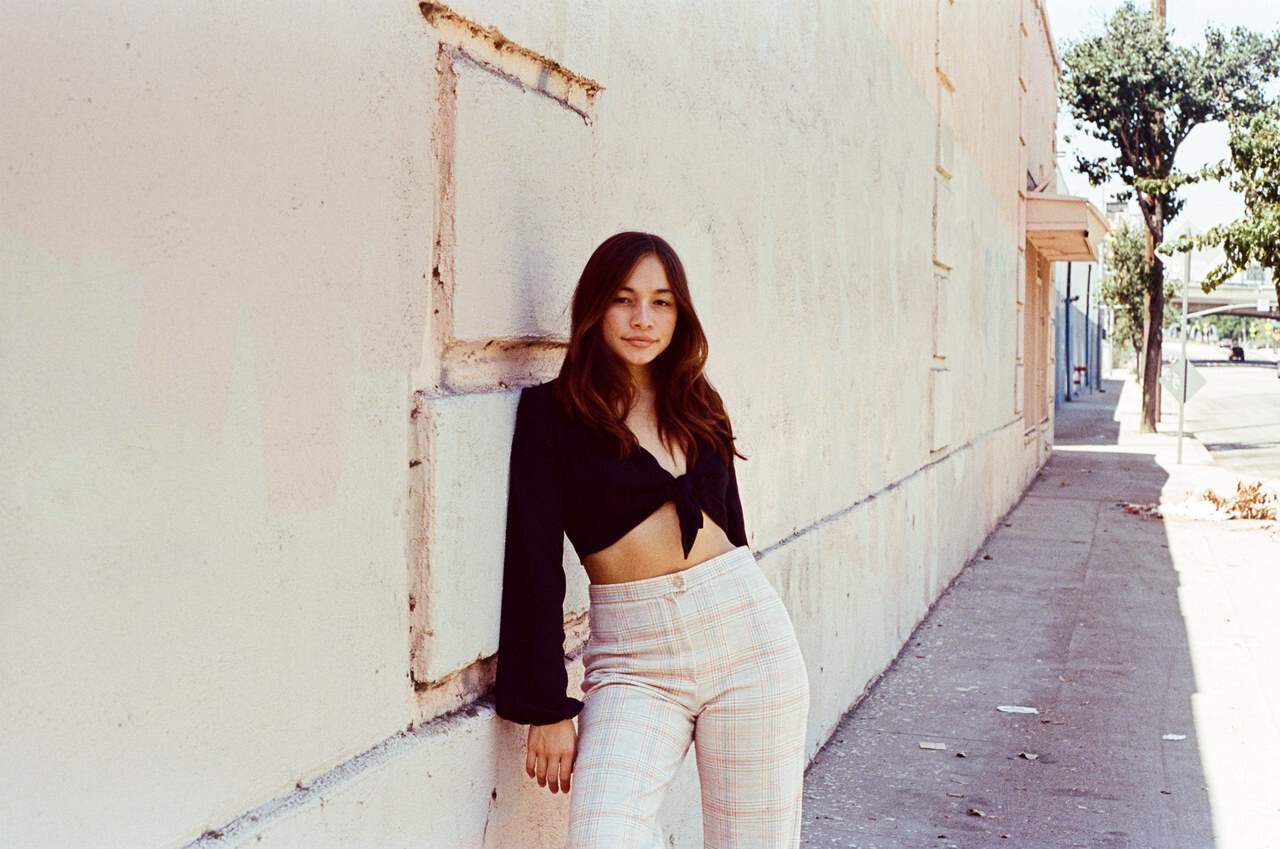 MEET MICHI
Atwood Magazine: After garnering over 150,000 plays on your debut single, did that success create any emotions for the follow up?
Michi: While it definitely was validating and nice, it's very important to me to not get caught up in the numbers. I'm on cloud nine just putting a body of work that I'm in love with out in the world and hopefully you love it too.
Singles tend to carry some weight, acting as a body of work on their own. What does this track mean to you?
Michi: This single definitely encapsulates the duality of acknowledging the lows that come from time to time in life and yet overcoming them with pouring myself into a good time of self-love and lack of judgement. I would describe it as liquid love; a summer night dip in a glowing pool after losing yourself on a steamy dance floor with the ones that make you feel good.
'Still Feel U' comes with a nostalgic sound. What are some inspirations, either past or present, that have helped shape you as an artist?
Michi: I've always gravitated towards the music and overall style of the 60's & 70's that revisiting bands like the Bee Gees, Shuggie Otis & becoming obsessed with everything orange truly helped shape what has become "Still Feel U" as a single.
Is there anything we should be looking out for in your future?
Michi: Soon to be playing shows, keep an eye out on the socials (@sum1dateme)!  No current album shout outs, just patiently waiting for that next Nick Hakim album drop!
— —
Stream: "Still Feel U" – Michi
— — — —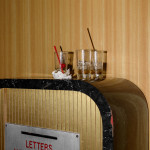 ? © Ozzy Vidrio
:: Today's Song(s) ::
---
:: Stream Michi ::