Lana Del Rey's dreamy, heavenly, ambient new single "Say Yes to Heaven" is anything but new, but it's just as magical as you might expect.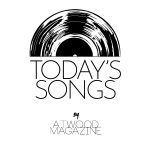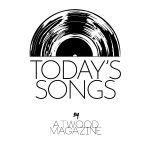 Stream: "Say Yes to Heaven" – Lana Del Rey
---
I'll be the first to admit that in recent years, I've fallen off from my status as a Lana Del Rey disciple.
Since the early days of Born to Die, her sweeping symphonics overlaid on her rich alto voice held me in my adolescence. Her literary lyricism sincere and innocent, her mysticism always promising something behind the curtain.
In high school, I made Catholic prayer candles with her face on them. I did my lipstick to look like her. I made a flower crown for my birthday and posted pictures on tumblr — oh, tumblr. Whenever I was sad, whenever I was elated, I knew I could always count on my illegal downloads of her songs on my iPod touch for companionship. I bought her music on vinyl.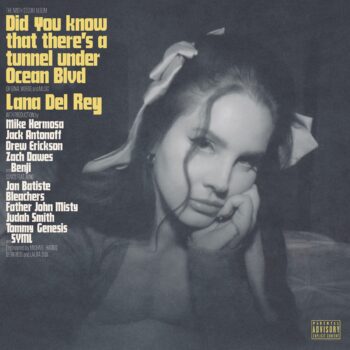 Lana Del Rey shined like a promise of something. Of some world of luscious boheme that I was patiently waiting to graduate to. This was the kind of adult I could see myself becoming. Dazzling and dedicated to her craft with layers upon layers of scribblings and recordings just waiting to emerge and stand among the ingenious canon. Create the checkered past, she seemed to advise my teen self, read and cry and fall in love stupidly just to know what it feels like.
Lana has always been so much more than her discography. She is an aura, a library. One of the greatest examples of this is the hype around her Lana Del Ray aka Lizzy Grant album, which still remains unreleased on streaming and purchasing platforms. It houses some of her most beloved tracks — some of which went on to be readapted for later release (namely, the final track on the album, "Yayo"). Plenty more of Lana's most coveted songs are leaked unreleased favorites, which brings me to "Say Yes to Heaven."
I was surprised to see the single pop up on my Spotify. The dreamy, heavenly, ambient song feels reminiscent of a version of Lana Del Rey I used to know: The version of her that feels like a part of me.
I never expected it to see the light of day on streaming platforms.
I listened right away, and while there was a beauty — perhaps even a full-circle satisfaction — to hearing it on Spotify after all this time, something was bittersweet about it all.
If you dance, I'll dance
And if you don't, I'll dance anyway
Give peace a chance
Let the fear you have fall away
I've got my eye on you
I've got my eye on you
Say yes to Heaven, say yes to me
Say yes to Heaven, say yes to me
The released version is polished, as studio-official tracks are wont to feel.
It gives you just enough. But I find myself even still returning to the old Youtube video where I found the song a couple of years ago. The changes are subtle — maybe even too subtle to notice if you aren't listening for them. But there's something full and ethereal about the unreleased version. Maybe it's that classic bootleg echo. Maybe it's the lo-fi ring and the slightly heavier bass radiating into her classic military drum. Maybe it's the personal quality that feels like a secret between Lana and the listener.
If you go, I'll stay
You come back, I'll be right here
Like a barge at sea
In the storm, I stay clear
'Cause I've got my mind on you
I've got my mind on you
Say yes to Heaven, say yes to me
Say yes to Heaven, say yes to me
"Say Yes to Heaven" isn't a new song to me; it's a deep cut. A favorite I hold dear. A love letter.
The Spotify release means something new for it, and only time will tell exactly what that is. I was disappointed to see the B-side sped up version, seemingly made for TikTok sound bites. I fear for the future of the track, if only because of that.
But hey – you can't hold on forever, can you?
— —
Stream: "Say Yes to Heaven" – Lana Del Rey
— — — —
 © Chuck Grant
:: Today's Song(s) ::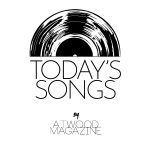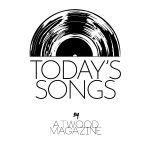 ---
:: Stream Lana Del Rey ::