The distinction between reminiscing and yearning becomes blurred as Mitski contemplates where the stars end and Heaven begins in "Star b/w Heaven," taken off her seventh album, 'This Land Is Inhospitable and So Are We.'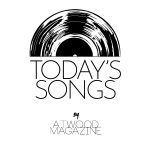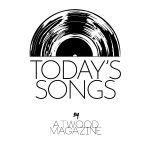 Stream: "Star b/w Heaven" – Mitski
---
Beloved indie-rock artist Mitski has returned in time to usher in the season of autumn longing with a double release titled "Star b/w Heaven," featuring the songs "Star" and "Heaven." The twin tracks follow her single "Bug Like an Angel," which came out just a month prior in anticipation of the artist's seventh studio album, This Land Is Inhospitable and So Are We (out now via Dead Oceans). With each single, she has further revealed what this next project entails: An era of Mitski that is progressively cinematic while remaining effortlessly intimate.
"Star" is the first half of this two-part series, pulled from a vault of songs Mitski wrote during one of her visits to SXSW. The track is reflective in nature as she tells a timeless story of remembrance and what-ifs. The fairly lucid lyrics are contrasted by complex instrumentation. In her discussion of the song's origin, Mitski acknowledges that while her team attempted to stick with her tried and true acoustic style, they found inspiration in the orchestration of composer Terry Riley, most clearly exemplified by the implementation of organs. A series of stacked organs manifest a glistening celestial sky, creating a sonically distinct experience among the artist's discography.
Although the instrumental is a departure from her usual, the lyrics are trademark Mitski: a highly situational but relatable sense of melancholy. She speaks to a past partner, perhaps a first love but someone who with her love is now old, lightyears away: "That love is like a star, it's gone, we just see it shinin', it's traveled very far." Throughout the track, she fondly reminisces on their time as something real and concrete. She recalls their initial encounters and what they "found" together, suggesting the former absence of love in their individual lives. Their memories together are visceral in her eyes. Moments she can look back on and revisit in the night once the stars come out.
However, as the track progresses the recollection becomes more evocative of yearning as Mitski questions, "Isn't that worth holdin' on?" as she struggles to let go of what once was the orchestration builds. While usually accompanied by stark drums and mellow bass lines, Mitski allows this piece to take up space. The layered organs create fractals of lights that saturate the listener's ear as the narrative climaxes. The effect of the outro conveys this love as overwhelming beautiful and equally blinding. Like time with a past partner, stars are a phenomenon we can admire from a distance for their beauty but can never come too close to without getting burned.
That love is like a star
It's gone, we just see it shinin'
'Cause it's traveled very far, I'll
Keep a leftover light
Burnin' so you can keep lookin' up
I'm yours no matter
That love's gone
We just see it shinin'
We've travеled very far, I'll
Keep a leftovеr light
Burnin' so you can keep lookin' up
Isn't that worth holdin' on?
---
"Heaven" compliments "Star" as another symphonic personal confession, this time with folk and country influence. The introduction sounds as if it was pulled from a Tammy Wynette record, a "swing" feel that Mitski notes was intentional. This style plays well with the love story embedded in the lyrics:
Now I bend like a willow
Thinkin' of you
Like a murmurin' brook
Curvin' about you
As I sip the rest of the coffee you left
A kiss left to you
Each line is thoughtfully crafted to convey scenes of love without having to spell them out. It's a different kind of longing from "Star" as the love has not faded, but rivals in intensity as she cannot go moments without the taste of her partner's lips or the feel of their presence.
"Heaven" is sweet, almost innocent, but still exists under a somber cloud. Mitski has stated the song's aesthetic lent its way to an "old Hollywood sound" going as far as to work with producer Drew Erickson. Erickson is most well-known for working with whom many would consider the modern-day embodiment of old Hollywood: Lana Del Rey. This influence is heard throughout the piece's instrumentation, in particular, the escalating strings that lead up to the final verse:
And the dark awaits us
All around the corner
But here in our place
We have for the day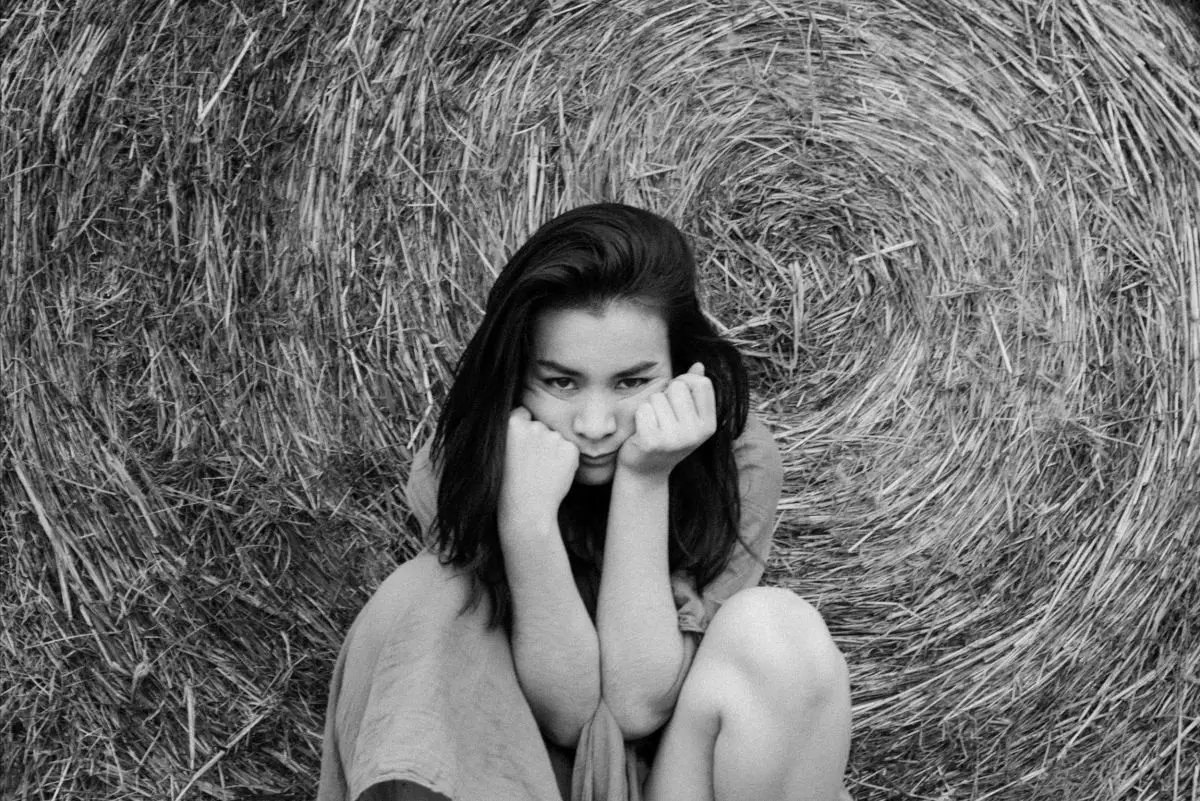 Revisiting the Tammy Wynette comparison, "Heaven" shares similar themes with Wynette's renowned "Stand By Your Man." There's a distant awareness that something about the relationship is off. Despite this notion, Mitski assures her commitment to her partner and their love. In this period piece, she paints a tragic love story, one defined by an inescapable sorrowful ending. It plays like a movie scene: while a storm rages outside, the "happy" couple slow dance in their living room, their eyes eternally locked to each other, completely oblivious to the damage ensuing around them. As the ballad concludes, resolving strings in combination with a grand piano signify the credits to roll in this courtship.
Can we stay awhile and listеn for heaven?
— —
— — — —
 © Ebru Yildiz
:: Today's Song(s) ::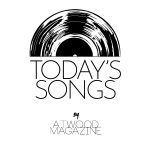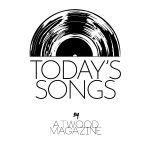 ---
:: Stream Mitski ::