Emmy nominated director Colin Lepper brings new meaning to The Backseat Lovers' song "Snowbank Blues" with a moving stop motion animated music video.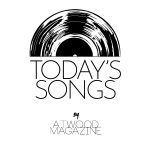 Stream: "Snowbank Blues" – The Backseat Lovers
---
When The Backseat Lovers released Waiting to Spill in October, they advised fans to go to the place they feel the most comfortable and the most like themselves, put some headphones on and try to see themselves in the record. I'm here to tell you to take that same advice before you watch (or rewatch) the music video for "Snowbank Blues."
Been working for the man
Every goddamn day
I've been smoking with my friends
To wash the nights away
Catching up on sleep's
Harder when I'm waking up next to me
There's a girl from down the road
To sinning looks my way
Frankly dear, I'm not quite sure
What I'm supposed to say
How can I say no
When you're a thousand miles away?
Wish I could roll the windows down
But the snow has swallowed up our little town
Waiting to Spill, The Backseat Lovers' second album, chronicles the emotional turmoil that comes with growing up and reaching adulthood. The tracks touch on themes of parental sacrifices, self-pruning to encourage growth, and the loneliness that comes with adulthood, among others. In an album with storytelling as cohesive as this, "Snowbank Blues" comes in at a pivotal midpoint. The songs become less focused on figuring out how to grow up, and turn toward dealing with what it takes to be an adult. In "Snowbank Blues," the band alludes to their struggle coping with the newfound fame that came when their debut album, When We Were Friends, was released in 2019, not long after they graduated from high school. Lines like "Smoking with my friends to wash the nights away" draw attention to their poor attempts at handling their new reality.
But the song is about more than coming to terms with fame; it also touches on how fame has altered their sense of self.
"Catching up on sleep's harder when I'm waking up next to me" touches on the personal changes they have gone through to become who they are today. Now they feel like outsiders in their own hometown. Being back home also means living alongside previous versions of themselves, and it can be hard to reconcile those two identities into one. "When I'm waking up next to me" refers to the ghosts of our past selves that linger in our rooms, particularly our childhood bedrooms. It can be jarring to return to those places after a while because it's often when we return that we realize just how much we've changed.
Well there's coffee in my cup
And cameras in my face
Well, I think I've had enough
Of all these people in this place
Tomorrow I'll be gone
Could be a thousand miles away
And there's something on my chest
It's really messing with my health
Just because I'm smiling
Doesn't mean that I am smiling for myself
Take the stage and put the mask back on the shelf
The music video for "Snowbank Blues" adds more depth to this exploration of identity. Nostalgia plays a big role in the song and video, especially considering stop motion animation is used. In general, animation is a medium that is often associated with children and used in children's programming. So using this animation style to tell a story about growing up speaks to the lasting effect our past has on our present.
The band's frontman Joshua Harmon shares, "Ever since I was a little kid, I've been mystified by the beauty of stop motion and the instantly nostalgic feeling it can bring to a story. This song has always held a similar form of nostalgia within myself, and to see Colin create a world around it with a level of emotion and vulnerability that connects you so deeply to the characters has been a joyful and moving experience. All four of us in the band are beyond grateful to have gotten to work with him on Snowbank Blues."
Lead guitarist Jonas Swanson adds, "'Snowbank Blues' was a song that was first born in my bedroom when we were around 18,19. The moment Colin started on the video he began creating a whole new universe around it that we couldn't have imagined, and that I'm truly grateful to witness."
Without even analyzing the beautiful story Colin Lepper has created, the animation style used and the song itself already touch on the reconciliation of past and present that come with reaching adulthood.
---
Animated, created, and directed by Colin Lepper, an Emmy nominated director specializing in stop motion animation, the story provides a more nuanced visual of the emotional turmoil The Backseat Lovers put us through in "Snowbank Blues." The inspiration for the music video came from the chorus of the song, "Wish I could roll the windows down but the snow has swallowed up our little town." Trying to capture the longing imbued in those lines, Lepper created a story of two pill bug-like critters, one that has the freedom to come and go from their home, and one that is confined to a mirror. Each bug represents a different version of the same critter. The bug in the mirror (or "Mirror Bug") is symbolic of the past, how life used to be before touring. He represents the safety and comfort of settling down in the familiar, of not taking risks. It's not a bad life, but it's also not what he dreams of doing. Whereas the other bug (or "Tour Bug") is symbolic of the present and the possibilities of the future. This bug has the freedom to come and go as he pleases, and is able to reflect on the comforts of the past while also dreaming of the excitement promised in the future. Both versions can coexist, but neither will be completely happy in that kind of life.
While acknowledging our past is important, sometimes it is even more important to recognize when to let our past go. That is what the video is all about. Tour Bug longs for the freedom of traveling above, while Mirror Bug longs for the simplicity of a quiet life at home. Once Tour Bug realizes that he is no longer content staying at home, he makes a plan to leave so he can continue traveling. Reluctant to abandon his past and be all alone, he tries to bring Mirror Bug with him, much to Mirror Bug's chagrin. Tour Bug can't see that Mirror Bug is too deeply entrenched in the foundation of their home, both literally (as seen in the video) and metaphorically, to leave with him. In this way, Mirror Bug (and by extension, their past) are holding him back from his dreams.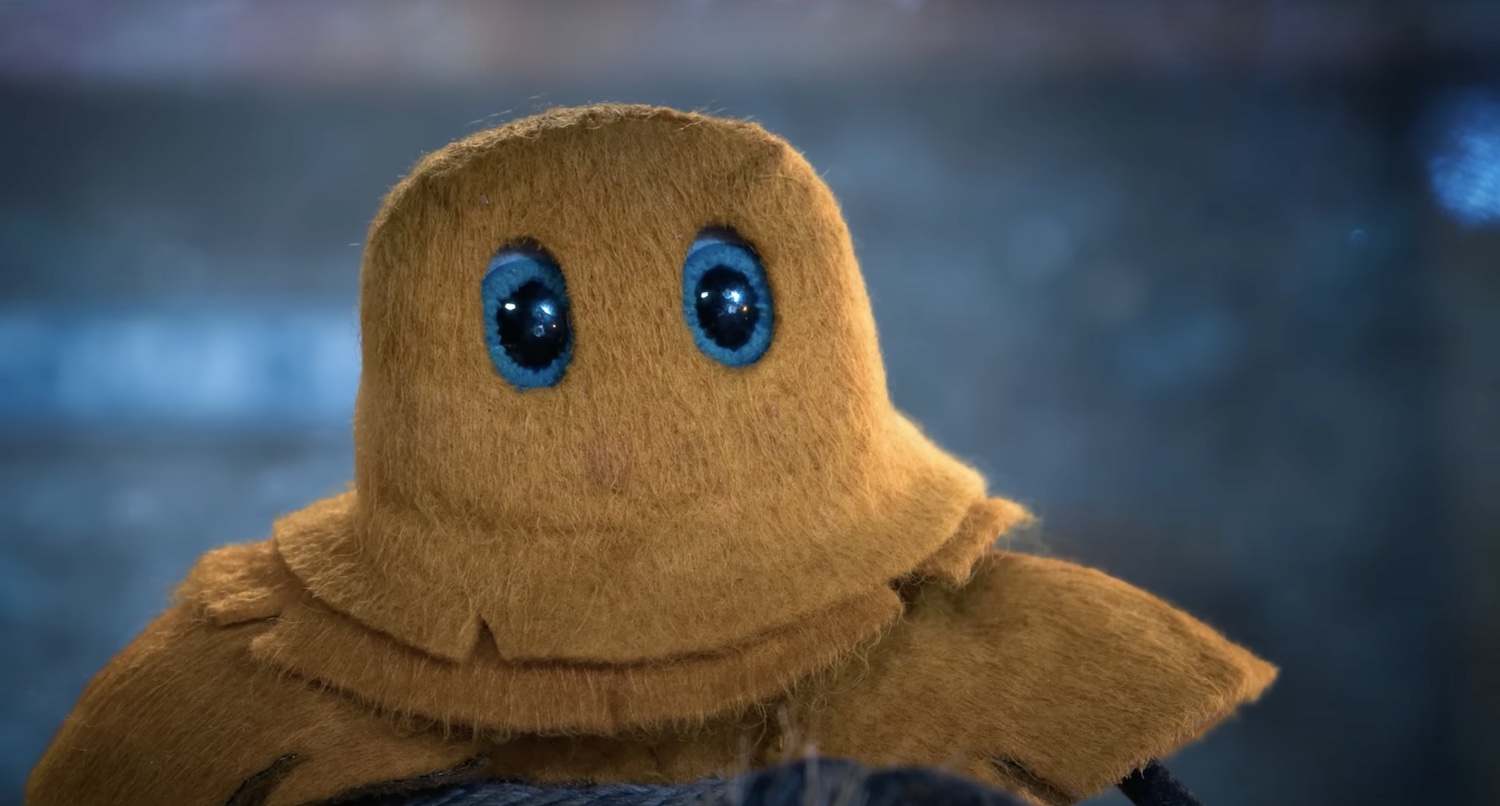 In staying at home, Tour Bug is compromising his own sense of adventure, and in coming with him, Mirror Bug is compromising his own sense of safety. To be truly happy, they can no longer stay together, but they are afraid of abandoning the comfort they find in one another. Try as they both might, in the end they follow their dreams and therefore must go their separate ways.
Wish I could roll the windows down
But the snow has swallowed up our little town
I know you had to leave
But you didn't have the right to take the sun
You stole it in my sleep
The only way to properly greet adulthood is to say farewell to the parts of your childhood that were stunting your growth. It's no small feat to do, but once done, you free yourself to a whole new world of possibility.
— —
Stream: "Snowbank Blues" – The Backseat Lovers
— — — —
 © Colin Lepper
:: Today's Song(s) ::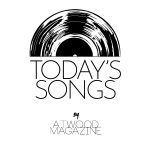 ---
:: Stream The Backseat Lovers ::