King Princess has achieved rock n' roll stardom with her sophomore album 'Hold On Baby', with standout tracks "For My Friends" and "Let Us Die," a song about letting go of toxic relationships to benefit both parties involved.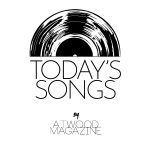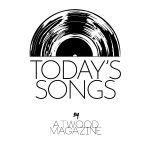 Stream: "Let Us Die" – King Princess
---
King Princess is good friends with Mark Ronson and Aaron Dessner (The National). She is dating Quinn Wilson (the subject of her song "Winter is Hopeful"), the former creative director for Lizzo and now Strauss' own creative director. Her father, Oliver Strauss, is a prolific producer who owns Mission Sound Recording Studio in Brooklyn — he even helped her with the production of "Let Us Die." In an interview with Apple Music, King Princess stated her dad was the one who told her to make the verses mono and chorus stereo in the song, which helps to explain the soul and strength that is felt when the chorus kicks in.
The late great Taylor Hawkins also contributed to the record, recording the drums for the song in Strauss' studio. "Let Us Die" is a culmination of about half a decade of songwriting and tasteful collaborations for King Princess.
The first single she released, "1950," celebrates her queer identity while employing gritty and sensual guitar licks from a past generation. The juxtaposition of the LGBTQ+ lyrics performed by a wiser-than-her-age Strauss paired with the straightforward instrumentals is a fresh take on an older genre. King Princess embraces and celebrates her unique perspective.
I hate it when dudes try to chase me
But I love it when you try to save me
'Cause I'm just a lady
I love it when we play 1950
So cold that your stare's 'bout to kill me
I'm surprised when you kiss me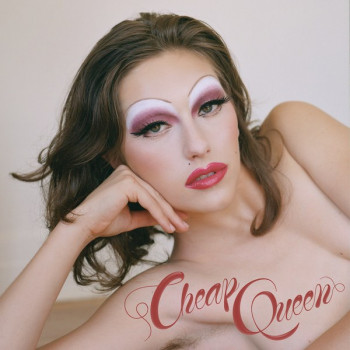 Strauss has steadily been climbing in recognition since the release of her debut album, Cheap Queen. The album demonstrated what she was capable of. Standout tracks include "Ohio," a song about a lover who is away, "Hit the Back," a gay anthem about… you figure it out, and "Cheap Queen," the title track that embodies its message — making something beautiful from something simple—using sampled movie dialogue and looped piano chords to create a mesmerizing single.
I can be good sometimes
I'm a cheap queen
I can be what you like
And I can be bad sometimes
I'm a real queen
I can make grown men cry
Her follow-up to Cheap Queen is the 2022 Hold on Baby. Strauss wears her emotions on her sleeve. Only 24 years old, but her maturity shines through throughout the album. She admits to being "A clown that needs attention" on the album's interlude.
She is extremely grateful for her friends, as demonstrated by the lead single "For My Friends," which is an ode to her two best friends from high school.
'Cause I've been thinking about
Getting drunk again
At the same house where it all started
And I love you so much that I didn't care
When you stained the carpet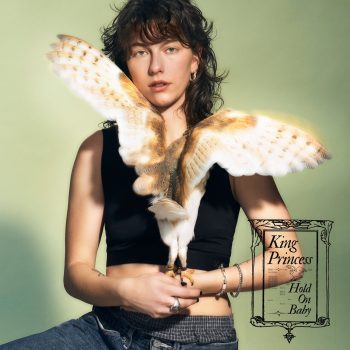 Hold On Baby is a little more Rock and Roll than her initial album. Fewer samples and more instruments. Strauss' vocals are more refined. Her life experiences shine through on the subject matter of the songs, exemplified on the opening track "I Hate Myself, I Want To Party." The record steadily builds in momentum, allowing the listener to wade into the album. The lyrics consist of Strauss reflecting on her desire to be part of something, celebrating life with friends, but instead falling into the pattern of wasting time at home.
But instead, I watch TV, f my girl, check my phone, babe
PS5, change my shirt and drink alone, babe
And only I can bring me down, and keep me stuck at home
Keep me stuck at home
The journalists covering King Princess' freshman album comment on her rock and roll persona and large presence (her Twitter handle is @KingPrincess69). The persona remains, but it is more fine-tuned and less ostentatious. She doesn't have as much to prove after the success of her first album.
"Let Us Die" is Strauss' favorite song on the album. Working with a legend, Taylor Hawkins probably didn't hurt. The music video finds her going to the hospital to have an operation to presumably be killed to sever herself from the toxic relationship. The fact that the video features King Princess as an angel in the afterlife, as well as a tribute to Hawkins at the end, only makes the song and video all the more meaningful. As the last song on Hold On Baby, it is a powerful way to end an album, building excitement for the next project.
If the only way to love you is to let us die
Drive the car right off the cliff and let us dive
And it's not to say that I wanna live without you
But I will if I have to
King Princess is a star in the making. She already has close to four million streams a month on Spotify. A certified star in the queer community, it is only a matter of time before she crosses over and is headlining festivals and selling out arenas.
— —
Stream: "Let Us Die" – King Princess
— — — —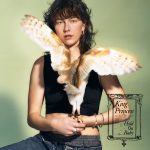 © Collier Schorr
:: Today's Song(s) ::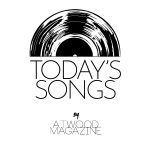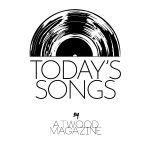 ---
:: Stream King Princess ::