Singer/songwriter Tom Gallo dives into his cathartic and comforting second album 'Vanish and Bloom,' a comforting balm for our darkest times whose songs wash over the ears like lullabies for a weary soul.
Stream: "The Drumming" – Tom Gallo
https://www.youtube.com/watch?v=sTjpCGduIow
---
Hushed and haunting in the sweetest of ways, Tom Gallo's sophomore album is a tender and comforting balm for our darkest times:
A collection of soft singing and soothing rhythms that wash over the ears like lullabies for a weary soul. Intimately intense and invariably uplifting, Vanish and Bloom channels a sense of catharsis, rebirth, and renewal as Gallo delves into life's deeper questions, reflecting on who we are, how we relate to each other, and what exactly we're doing on this great blue orb.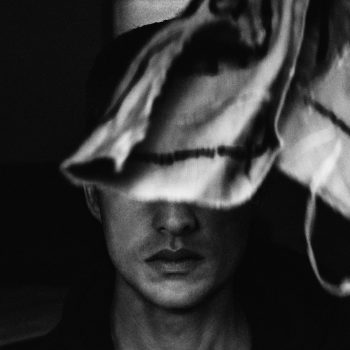 feel the sting upon your shoulder
it's nearly spring as we grow colder
let the drumming draw you closer
when you need somebody
no no no no no
how will you outrun me?
no no no no no
well I know you'll be forever
but to see somebody
no no no no no
undersea suddenly
no no no no no
where i hope we'll be together
Released June 17, 2022 via AntiFragile Music, Vanish and Bloom is an enchanting, hypnotic aural blanket of warmth and healing. Tom Gallo's second album arrives four long years after 2018's self-produced debut Tell Me the Ghost put his compelling brand of lo-fi folk on the indie music map; in premiering that album's earnest and dreamy song "Home (If This Is Love)," Atwood Magazine writer Natalie Harmsen marveled, "here's something magical about Tom Gallo: It's not often you find an artist who crafts fresh, beautiful melodies with a minimalistic touch. With a whispery voice that is soothing and warm, it's difficult not to be entranced," going on to call his music "comfortable and blissful, like waking up from a nap feeling fully refreshed."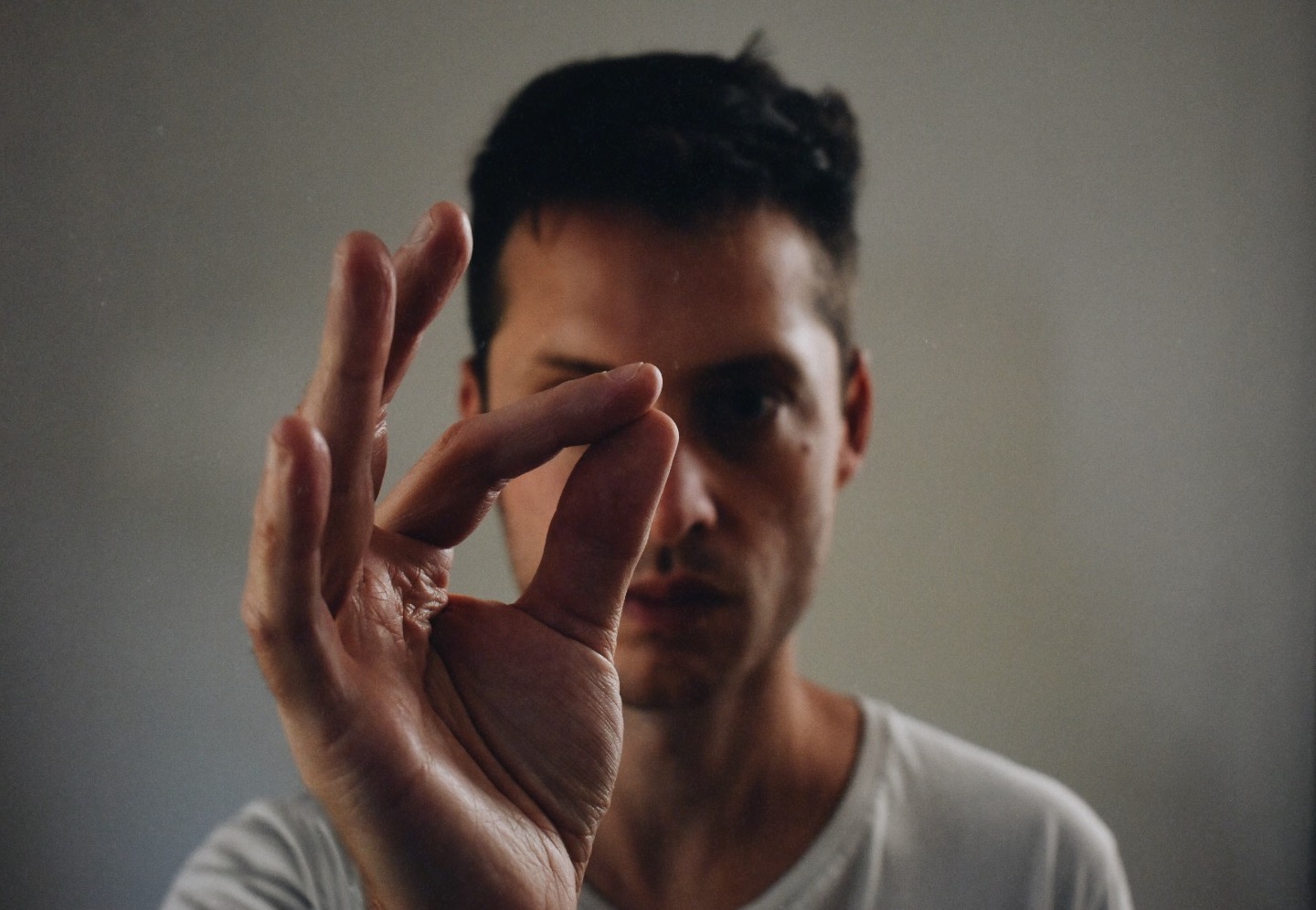 Gallo has leaned into all of these qualities on his sophomore effort, returning with an inspiring, softly stirring set of songs ready to whisk us out of the blue and be the soundtrack to our daydreams. Written, recorded and performed alone at home during lockdown 2020, Vanish and Bloom is a direct product of the COVID-19 pandemic. Gallo used only objects at hand already in his house in New England: An upright piano, a sampler, and for percussion and beats: hand claps, tables, books, windows and a broken snare drum.
"Like virtually everyone else in the world, 2020 was pivotal. Between the immense cultural divisions, and COVID keeping everyone inside, there was plenty to keep the brain busy," Tom Gallo tells Atwood Magazine. "When COVID hit, I immediately began writing and recording the record at home. It was probably a way to heal myself, which is what music has always been for me. I'm more present with the people around me when music is coming out of me."
"There's never a vision per se, other than to write music that gives me chills, record it immediately, and move on," he continues. "I don't re-do things, I improvise as I go, and leave mistakes in. During lockdown, ironically, I entered into some deeply meaningful relationships. I was involved at a Zen Center, helped form an NAACP branch, and was acting as a lead safety guide at some marches. There was a flooding of emotional movement around, and I think I made the record to regulate myself on some level."
For Gallo, this record not only captures a snapshot in his own life, but it also showcases his growth as a songwriter and recording artist. "I'm just trying to scare myself a little bit more each time I make a record," he says. "Musically, the idea for this one was just rhythm and singing. No guitar, very little piano or anything else really – which is tricky for me because I'm not a natural singer. With anything new I try to go in two opposite directions at the same time. More unconventional, and more memorable. And see where it lands."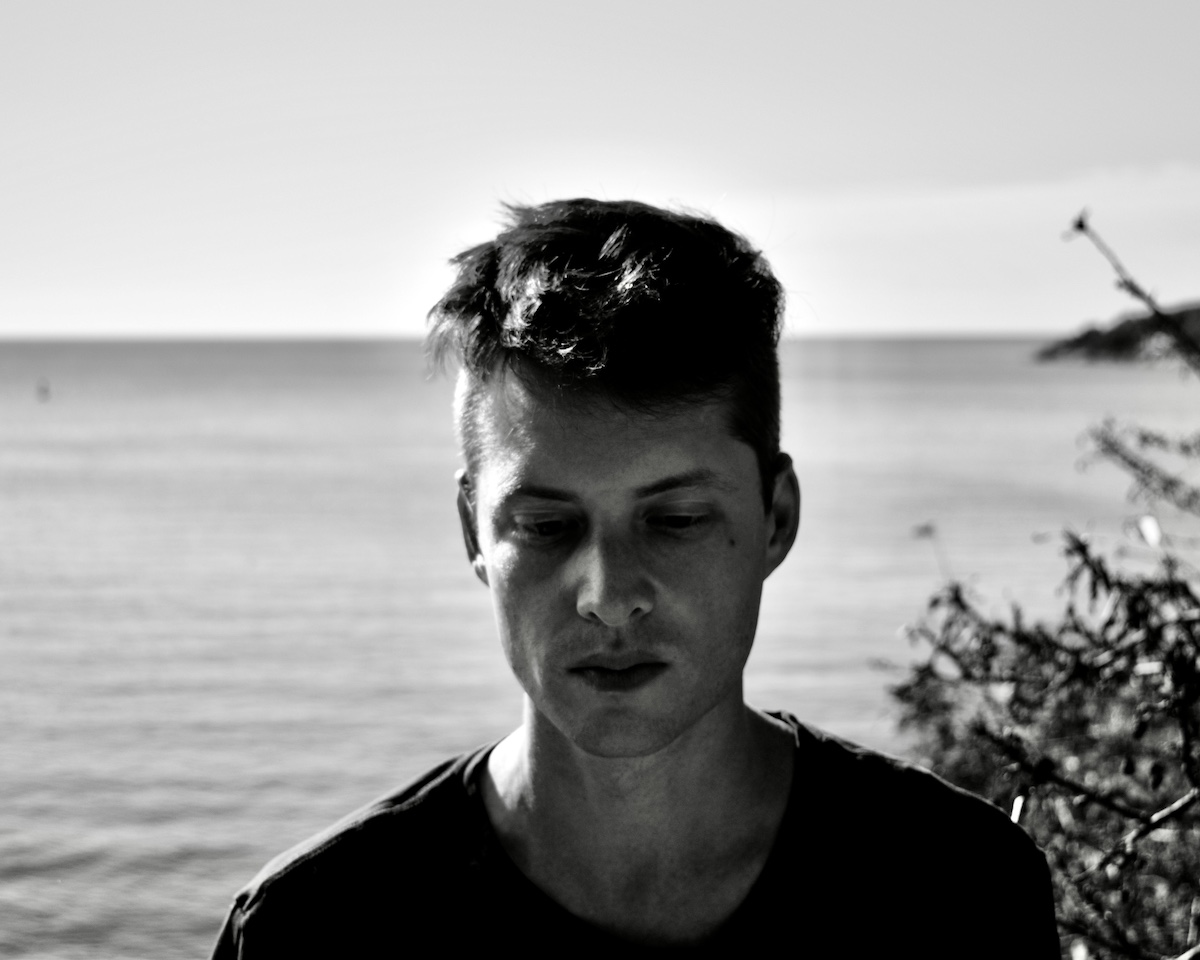 The title Vanish and Bloom speaks to the visceral emotions and themes that come to life in its songs.
"I was reading a Haruki Murakami book, and he referenced how the breath of a soldier on a cold morning would "bloom and vanish". So, I flipped the phrase and it made more sense to me," Gallo explains. "The record is about the ways we see ourselves and the people around us. And how, to a certain extent, it's all fiction. Our own stories, the good stuff and the pain… it's all real and important, but also we're more than those identities. I don't know, maybe we'd connect to one another differently if we're able to cherish our thoughts a little less. I actually use 'vanish and bloom' kind of as a motto in my head now, particularly when I'm going down some unhelpful thought pattern and want to be more present inside my body.
From the moment the album's percussive opener "The Drumming" begins, Gallo evokes a sense of tension, movement, and inner light yearning to break out. His music is exceptionally minimalist, to the point where every track's sparse instrumentation can be easily laid out in the mind: A percussive, drumming thump here, the artist's layered, harmonized vocals there, a dulcet piano in the center, a bass panned off to the side, etc. Somehow, understanding how each of these instruments come together organically makes Vanish and Bloom all the more alluring. Whether it's the hazy, seductive euphoria of "Awaken the Dreaming" or the sweetly charming vocals and entrancing piano pulse of "Bring You Home," or even the unsettling dynamic juxtapositions of the sweeping, elegant finale "Dive Swan," Vanish and Bloom proves a cathartic journey through and through.
---
As far as highlights are concerned, Gallo cites the penultimate track as a personal favorite. "'Come On, Come Over' is dark and unusual, and with low frequencies that are borderline too much and too deep to listen to. But the sentiment is supposed to be sweat and warm, and I wrote it about a specific moment and person who I didn't know, but who was screaming in my face for an hour. But, we connected."
Gallo admittedly doesn't necessarily consider himself a lyrically forward artist, but he recognizes the impact of this album's words both on himself and on the overall listening experience. "Lyrics are last for me as both a listener and a creator of music," he says. "When writing, I need to feel goose bumps with the melody first. But, I do love words. It's just I'm not great in using them, especially if I'm trying to convey something raw and honest. I try to keep lyrics simple. I kept referencing 'home' on this record. It probably sounds like a love album, and maybe it is… but actually, the notion of 'home' on this album is a stand-in for a lot of other things. I like the line, 'Blackbird is flying backward..anything just to feel good.' That probably encompasses the record to me."
https://www.youtube.com/watch?v=5p_pTr30Yrk
---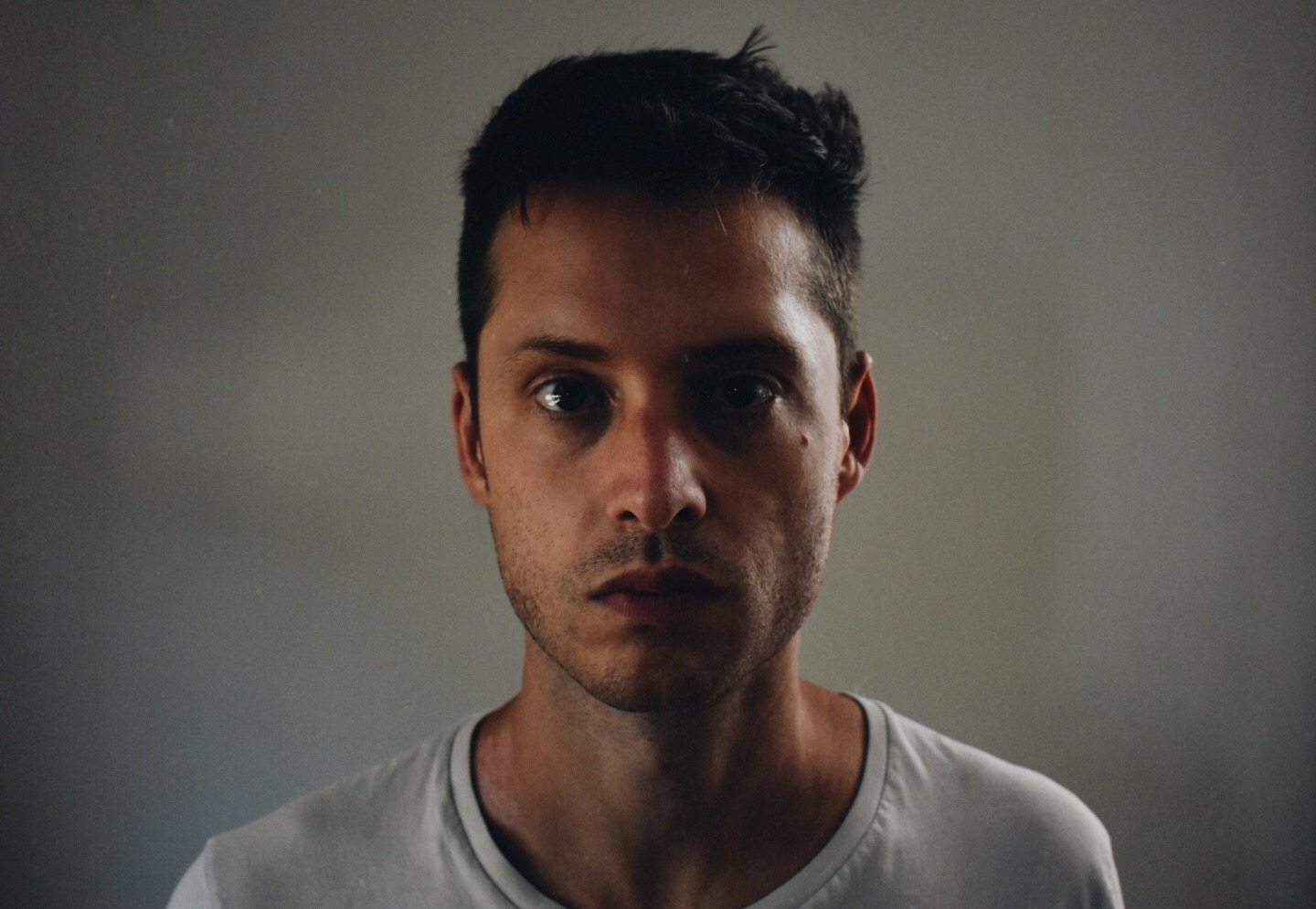 Gallo created Vanish and Bloom at a time of intense spiritual, turmoil, uncertainty, and physical disconnect. Perhaps as a reaction to that state of being, the album itself swings in the other direction – leaning into all of these qualities with exceptional light and confidence. Its songs feel remarkably spiritual, calm, and connected. It's ready to be a mood enhancer during good days, and a buoy during bad ones.
"I hope it feels uplifting; It is for me," Gallo shares. "I do worry a bit about putting music into the world that's too dense or gloomy. This record for me is intense sure, but it's also light and elevating. I'm still working on how I can make universally happy music."
Experience the full record via our below stream, and peek inside Tom Gallo's Vanish and Bloom with Atwood Magazine as the singer/songwriter goes track-by-track through the music and lyrics of his sophomore LP!
— —
Stream: 'Vanish and Bloom' – Tom Gallo
:: Inside Vanish and Bloom ::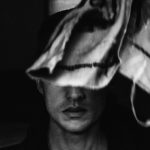 — —
The Drumming
First song I recorded. I remember making the beat in the middle of the night with some pillows and a broken snare drum. I had some real constraints at home: an upright piano (thankfully!), a laptop, a sampler and then just some miscellaneous objects around the house I could use for drums.
This song set the stage for how I was going to make the album. It made it all feel possible.
https://www.youtube.com/watch?v=sTjpCGduIow
Awaken The Dreaming
In some ways my fav track, but by far my least favorite title. Haha. I actually really dislike the title, but it seemed clear that it was the correct title. One of those things. The only song I wrote and recorded outside of my house too. I was in a cabin far from home, feeling gratitude. I recorded the wooden percussion and my vocals in the cabin and then got home and added all the piano.
Only The Blue
My friend Caroline told me the ending sounded like light bouncing on water. I loved that and it helped me appreciate the song more.
https://www.youtube.com/watch?v=KcnW-Fwpm0s
I Got A Light
This was almost called 'What Samurai', which felt bad, but also perfect. I have a lot of really good bad ideas. I like the sound when the dove hits the wall. And then when I slide down the stairs. The slow piano outro gives me a good feeling too.
Bring You Home
My favorite songs in life are the ones that include the light and the dark. Bob Marley does this with basically every song. I think this ones almost comes close. Not close to Bob Marley obviously (complete legend)..just to getting somewhere in the territory of disguising darkness in the light.
Blackbird Backward
"If you would come over soon, I'll play forgotten moon blues." Somewhere in there is something almost as good as a Charles Mingus album title. I was sick with no voice recording this one. Really struggling to project my voice…which is all the time, but even more on this recording. But, it fit…like a bird with a busted beak trying to make it home in a storm.
https://www.youtube.com/watch?v=5p_pTr30Yrk
Summer Parasol
The drums are all books. You can hear the pages flipping. This feels like my space song, but there's a bird in space tapping on the window of my spacecraft.
Come On, Come Over
One of the most inspiring albums for me of all time is a self-titled album by Jaco Pastorious. It's probably unlistenable to most unless they like really out jazz, but I've heard it 1000 times. The only track on that Jaco recorded with vocals is an r&b funk tune called "Come On, Come Over". The songs couldn't be further from one another, but I kind of love that I stole the title for this. It has some weird funny internal meaning for me.
Dive Swan
The final song I wrote for the record. Not sure where my head was at during this one, especially making a long instrumental 2-part outro. But, I keep saying "now take some time under sunshine" at the end… and I remember just wanting this warm bath of light feeling for the end of the record.
Like, if I can offer someone one thing, it would be just enough sunlight.
— —
Stream: 'Vanish and Bloom' – Tom Gallo
— — — —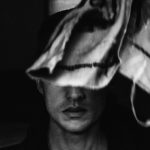 ? © Morgen Gallo
:: Stream Tom Gallo ::
---