Radiating with intimacy and soul-stirring passion, Moon Vs Sun's debut album 'I'm Going to Break Your Heart' is a stunning work of vulnerable depth and connection as Chantal Kreviazuk and Raine Maida step into the spotlight as a dazzling duo, and legends in the making.
Stream: "St. Josephine" – Moon vs Sun
---
Radiating with intimacy and soul-stirring passion, Moon Vs Sun's debut album is a stunning work of vulnerable depth and connection. Years in the making, I'm Going to Break Your Heart (Music from the Motion Picture) soars with heartfelt lyrics and graceful, sweeping melodies as the long-married couple of Chantal Kreviazuk and Raine Maida come together for the very first time, in dazzling form, as Moon Vs Sun.
I'm the junkie you're my drug
A thief that cannot get enough
But don't let me have too much
Because I love it when you make me beg
I need your touches soft and warm
Fix the part of me that's torn
Fix enough and nothing more
I see your face in a crowded room
and I can't get to you
I'm waiting for your arms to open
Pleading for your highest offering
It's a twisted kind of lovers game we play
I love it when you make me beg
Released April 23, 2021 via Megaforce Records, I'm Going to Break Your Heart (Music from the Motion Picture) is a majestic force of nature. It's a special first for Juno and GRAMMY Award-winning singer, songwriter, and artist Chantal Kreviazuk and Our Lady Of Peace frontman, Raine Maida, who, after 20 years of marriage and celebrated triumphs in their own projects, joined forces in a new way. The couple recorded their debut album on the French island of Saint Pierre et Miquelon, capturing what they describe as a "raw and wrenching" journey in song and on film – the documentary I'm Going to Break Your Heart was released in Canada in 2019 and now available to international audiences (as of April 23, 2021).
"It was a once in a lifetime chance to document the making of this album," the band explain. "We knew that the personal side was going to be exposed, but that never bothered us. Songs are born out of digging into your soul, at least for us. We're comfortable with that on film. You can't show a song being born within the backstory or the inspiration, and with a couple like us, chances are it comes out of a heavy discussion or disagreement. Searching the depths."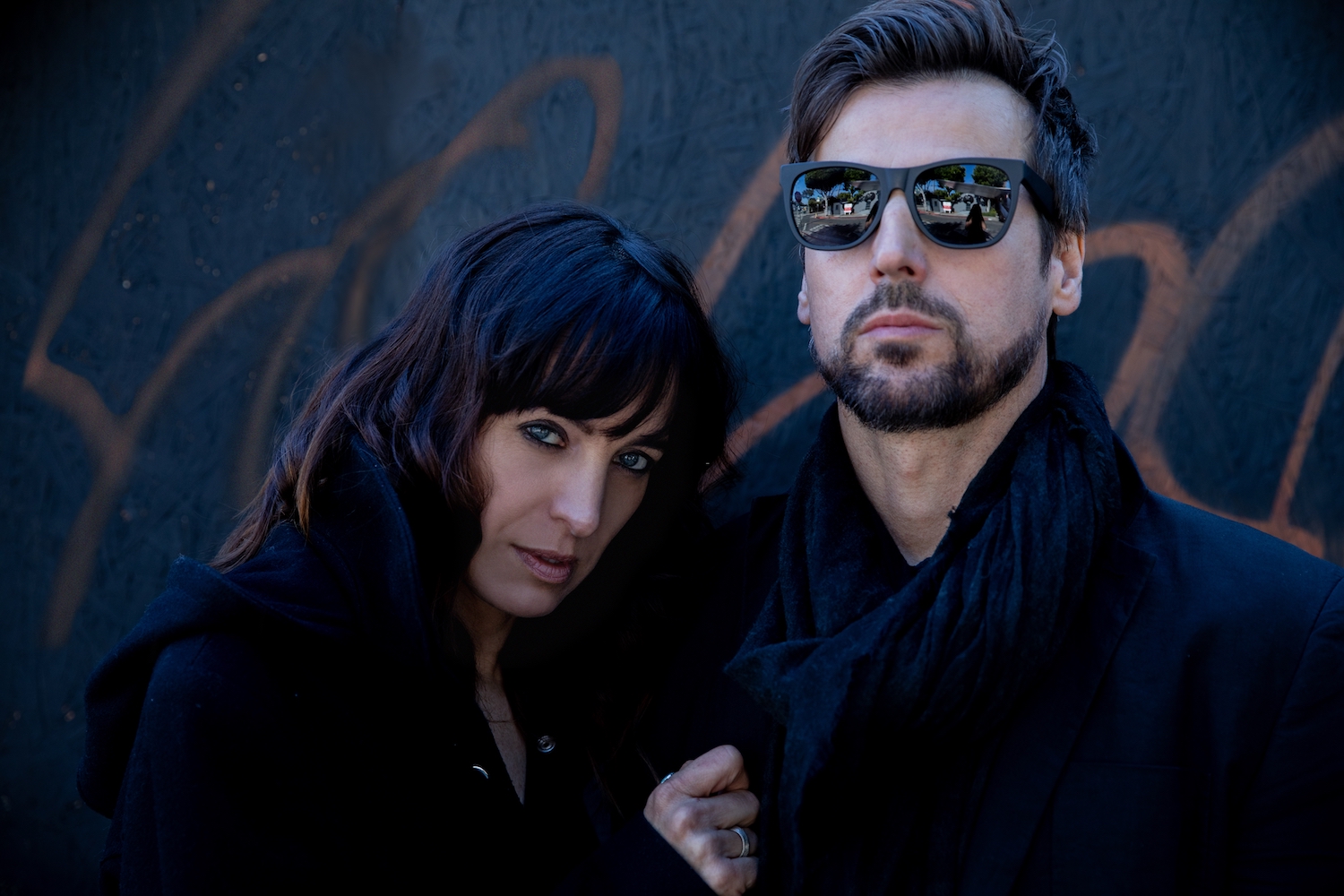 The duo's thirteen-track album arrives two devastatingly long years after the film, and showcases both artists' vocal and musical talents as they bring out the best in each other. Some of the songs are relatively recent, and others have been a part of the pair's repertoire for the better part of a decade.
"It's a case of needing to build history together that is lasting and deep," the band tell Atwood Magazine of the record's story. "Without those shared experiences it might have felt shallow. We're talking about real relationship stuff. It's heavy but not in a sensational way. We live it and work at it. We fail, and that's ok when you're committed. Real commitment is only proven through time. Easy to speak it, but can you stay for long haul.
I'm Going To Break Your Heart is a long time in the making, but its arrival is nevertheless an occasion to be celebrated.
Kreviazuk and Maida use the words "love, honor, and protect" to describe their album. "It's what we say to each other before we go onstage. The album was made with this mantra. It's a reminder because the music is vulnerable and really lets people in. It exposes the best and worst. we embrace both."
"The vision was always to be honest: To make a documentary without the typical trapping of interviews; to literally document this amazing journey without inhibition. We actually tried to film a couple "scripted" scenes to help tell the story better but threw them out. Terrible. We're not actors and We felt it insulting to our fans or audience."
---
Even the documentary and album title have devastatingly intimate roots: "At the end, if you're committed to being together forever, someone inevitably dies first and and breaks the other's heart," Raine Maida explains. "It's sad, but also romantic."
"It's the most artistically pure work we've ever done. The writing is very instinctive. Something about knowing your partner so well that it translates into the writing process, like what I imagine siblings singing harmonies together is like."
Chantal Kreviazuk's singer/songwriter background and Raine Maida's alternative rock pedigree shine together on every song; the couple opt out of assigning their music any single genre, but acknowledge the way in which their songs come to life with spectacular energy and feeling. "Our sound is dictated by the instruments we play, piano and acoustic guitar and the ability to switch where are vocals sit. Raine can go between a Leonard Cohen talking vibe to a high falsetto accompaniment, Chantal everything in between so we have the ability to really experiment. Ultimately we're looking for an emotion though. As much as we stick to a mostly organic old school sound the arrangements are meant to bring emotion forward. We want our listeners to feel the passion. The tension. The sex."
Lyrics play a significant factor for the band, who cite their track "I Love It When You Make Me Beg" as a personal favorite: "This song kind of gave us the courage to be free with how we talk about us. Talking about sex in a song is something I don't think I would ever do outside of this project," Maida says. "It speaks to how secure we are with each other. We've always hoped that honesty would bring a feeling of comfort with us. Last thing we want to exist in is boring love cliches."
---
While I'm Going to Break Your Heart is full of highlights – the singles "Lowlight," "St. Josephine," and the title track dazzle with the sort of unbridled real love lying at the core of Moon Vs Sun's artisry – the duo recommend listening to the 42-minute album from start to finish, as a singular journey in itself.
"We look at the album as a whole as the highlight. The fact it actually got finished is such an accomplishment for us. It's kinda the tip of the iceberg. Gotta walk before you run, but we're incredibly proud of what we were able to do on this album."
"Having this album done proves how important the work is," Moon vs Sun reflect. "It's such a triumph for us personally because as we all know… being married has its challenges. Add in being writing partners, parents and chances of making an album go down exponentially. Our kids will probably get to know us better watching and listening to this album than anything we could ever tell them – and it's real. There's no gloss. We hate using the word authentic, but it does feel that way in the truest sense."
Moon Vs Sun is heartbreakingly beautiful and utterly immersive: A record born out of love and light, capturing the joy, pain, strength, and dedication that goes into an everlasting bond.
It's a testament to the work we put in to keeping our love alive and thriving, and in so effortlessly evoking these timeless, universal themes, it become for those listening an almost instant classic.
Experience the full record via our below stream, and peek inside Moon Vs Sun's I'm Going to Break Your Heart with Atwood Magazine as Chantal Kreviazuk and Raine Maida go track-by-track through the music and lyrics of their album!
— —
'I'm Going to Break Your Heart' – Moon Vs Sun
:: Inside I'm Going to Break Your Heart ::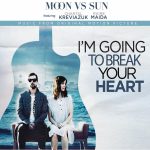 — —
Who's To Say
speaks to blocking out the noise. we're so inundated with images & stories of what people think or want their lives to look like. trick is not letting it influence your relationship
I Love it When You Make Me Beg
unapologetically sexy & personal. speaks to the primal love two people share. Def felt Leonard Cohen in the room as we wrote it.
Under the Stars
Song about dreamers. It's fine to dig in & get granular with relationships etc but also nice to jurs dream about being together without all the analyzing
Bring That Boy
Chantal wrote this, guess it's a retrospective on the little things you fall in love with in a person. seeing their vulnerability i can be healing & humbling.
Cutie and the Bullie
inspired by an incredible documentary called Cutie & the Boxer. Two Japanese artists struggling with their art and relationships. We were both so taken with their story we had to write a song that somehow honored them
I Can Change
most personal song we may ever written. its a like a live eulogy on prior failings with a promise to do better
I'm Going To Break Your Heart
Song about commitment. If you're bought in to being together forever one of us will pass first therefore breaking the others heart
Lowlight
Definitely felt like we needed something celebratory to end film. We wrote the mandolin riff & vocal hook in the airport when we first landed on the island. Kinda cool we didn't come back to sing to at the very end to finish it.
Josephine
First time we visited the Island we had a romantic lunch at this restaurant called St Josephine. Wanted to honor that moment with a song.
The Work
Only with perspective and distance from making the film could we write The Work. The work is never done. We get it by watching ourselves. Not about perfection just progress.
— —
— — — —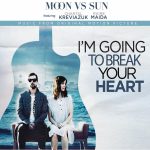 ? © 2021
:: Stream Moon Vs Sun ::
---