Every Friday, Atwood Magazine's staff share what they've been listening to that week – a song, an album, an artist – whatever's been having an impact on them, in the moment. This week's weekly roundup features music by The 1975, Henry Jamison, FLOOR CRY, Laura Marling, Field Medic, Chloe Lilac, Autre Monde, Paria, Trope, The Know, and Melyz!
— — — —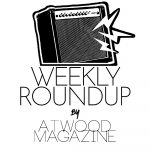 — —
:: "If You're Too Shy (Let Me Know)" – The 1975 ::
We needed more than entertainment or an escape – we needed rejuvenation, and that's exactly what The 1975 have delivered in their new single, "If You're Too Shy (Let Me Know)." The seventh (seventh!) single off the band's highly anticipated fourth album Notes On A Conditional Form is a bona fide energy shot – an unrestrained outpouring of pulsing sound and feverish emotion ready to get us up on our feet and dancing.
"If You're Too Shy (Let Me Know)" arrives as a beautifully expressive 5½ song complete with a gorgeous minute-long instrumental build-up, finding The 1975 doing what they do best, injecting their music with enough pop bluster, illustrative lyrics, and raw emotion to completely immerse their audience in a new world. Today's premier Mancunian outfit and one of the most exciting pop/rock acts on the world's stage, the four-piece of Matty Healy, Adam Hann, Ross MacDonald, and George Daniel have long had a knack for buoyant guitar licks and vocal lines laced with urgency and nuance; in that regard, "If You're Too Shy" joins the likes of past singles "Somebody Else," "The Sound," "Chocolate," "Girls," "Robbers," "Love It If We Made It," "TOOTIMETOOTIMETOOTIME," and more in showcasing The 1975's signature effervescence. Deep grooves, impassioned horns, and beguiling lyrical content ensure our full attention from start to finish.
Joyous; jovial; a little weird, but nonetheless soothing and delightfully upbeat. This is what we needed; this is what we've been unknowingly pining for. It's not an escape – it's an indulgence: An over-the-top waterfall relieving us of the anxiety and stress that's been building for weeks on end. "If You're Too Shy (Let Me Know)" is a feisty, explosive pop song that hits in all the right ways, kicking us into high gear and giving us one more reason not only to smile, but also to feel good. Notes on a Conditional Form may not be coming out for another month, but in its place The 1975 have delivered a song we can jam to all day and all night long.
:: "Green Room" – Henry Jamison ::
Magic happens every time Henry Jamison enters a room, and "Green Room" is no exception. The latest single off his upcoming Tourism EP, a collaboration with Grizzly Bear's Ed Droste, is a soothing journey through ethereal soundscapes and deep, brooding explorations of the self. Featuring breathy vocal harmonies and heartwarming acoustic instruments that seem to reverberate throughout a spacious room, "Green Room" offers something of a contemplative ode to its namesake: That space of anticipation and waiting, in-between an artist's home and the stage.
Up in Silver Lake
On the green room couch
Watching Spirited Away
Lo I miss you now
All the hungry ghosts
All along the street
There's a ghost in me
Tiger Lily
And the monster here
He's only half of me
Alligator tears
In my cup of tea
And the rain falls now
Through the hemlock tree
There's a ghost in me
Tiger Lily
Are there other odes to green rooms out there in the ether? Probably, but one has to imagine that few are as transportive and cinematic as Jamison's offering. A gorgeous, hauntingly sweet experience, "Green Room" is a sweet caress against the cheek – transient and ambient, a fitting tribute to the place where people come and go, but never stay for long.
:: "Next Best Thing" – FLOOR CRY ::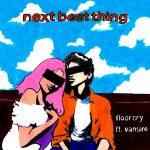 FLOOR CRY's bedroom pop sounds are right at home with her latest single "Next Best Thing." The track is a glimmer, adorned with dazzling synths that transport listeners to a star-laden dreamscape. The dulcet vocals of FLOOR CRY's Felicia Sekundiak are laced with a hazy electronic layer, a VHS tinge that adds a tinge of nostalgia to the dreamy sounds. Joining Sekundiak are the duo Vansire, previously working together on the Vansire song "Nice to See You." Their unique styles have blended well together in the past, and with "Next Best Thing," they only further showcase their musicality. The song charms, providing a feel-good experience throughout its entire duration.
:: "-h-o-u-s-e-k-e-y-z-" – Field Medic ::
A' new version of an old song is out today, by San Francisco based artist, Kevin Patrick (aka Field Medic). His discography is lengthy and eclectic, full of Bob Dylan-esque folk and unusual titles; this version of "-h-o-u-s-e-k-e-y-z-" is its latest sunlit addition.
Patrick waxes poetic about in-between moments and intropective observations over acoustic guitar, playing a melody that conveys a sober earnestness. Despite the connotation of "sober earnestness," "-h-o-u-s-e-k-e-y-z-" feels refreshingly light, made for quiet dusky evenings or clear-sky days. And even with his poetic flair, Patrick's lyrics are conversational, drawing you easily into his reflections, and then likely into your own.
there's something strange inside me
digging holes with housekeys
I've grown bolder, vacant, and angry
so patient and passive,
I thought that would make me wise
:: "Moderation" – Chloe Lilac ::
The newest single from Chloe Lilac, "Moderation" is an angsty rock-reminiscent banger that shows off a different side to her discography, while still utilizing her creatively cunning lyricism and strong vocals. Within a track that's under three minutes, it still manages to pack a punch — with references to resting bitch face, how Lilac's mother feels about her lyrics and even a nod to life in Brooklyn.
Based on Lilac's own playlist, "Moderation" appears to draw sonic inspiration from tracks like "Teenage Dirtbag" and be a modern take on Nirvana and Pixies. The new track from an incredible NYC musician taps into the same vein as her previous release "Here's Your Song", only turning the power up to level ten. "Moderation" is a song whose title seems to serve as a warning, but don't be fooled, it's definitely worth a listen.
:: The Imaginary Museum  – Autre Monde ::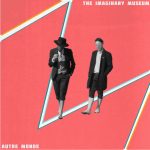 Any time Irish songbird Paddy Hanna announces he's part of a project it's definitely worth listening to at least three times: Once to wrap your head around, twice to get it stuck in your head and the third time for it to become your new favourite record.
His latest adventure, Autre Monde's Imaginary Museum, is a fascinating exploration of the dark side of pop—at times thought-provoking ("Brain Upon Your Pillow") and at other moments just straight-up danceable ("On The Record"). It's a beautiful collection of eighties inspired, synth-drenched pop, expertly produced by Girl Band's Daniel Fox.
Autre Monde sum their sound up perfectly on Bandcamp, describing it as sounding like a record made "by a band who were playing esoteric post-punk in 1979 but who are now transplanted to 1986 where a hit is demanded."
:: "Despite All Crazy" – Paria ::
Iranian-born Norwegian singer, songwriter, and producer Paria is one of the brightest stars to rise out of Oslo. With a vast pool of influences that draw from the likes of Amy Winehouse, Kanye West, and Stromae, she effectively channels this inspiration into her music, which is as catchy as it is intricate. Now, releasing her first single the year which comes in the form of Pop anthem "Despite All Crazy," the forward-thinking artist tastefully showcases a unique bridge of pop, soul, and R&B to the world. Vulnerable yet explosive, "Despite All Crazy" is perhaps one of Paria's best works to date and her first single off her upcoming debut studio album.
The single, produced by Paria herself, starts off in a minimalistic way with a simple and catchy guitar melody, while her soothing vocals are laid in the forefront, building up listeners' anticipation for what's to follow. Seemingly out of nowhere, the chorus explodes into an anthemic outburst, filled with vocal harmonies, catchy drum rhythms, and a warm sub-bass, fully realising the song's massive potential. Paria's songwriting is catchy and relatable, and along with the inspired production on the single, there's no reason to think "Despite All Crazy" isn't leading up to an equally huge album.
:: "Shout" – Trope ::
Los Angeles alt-rock band Trope deliver their own take on the 80's Tears For Fears hit "Shout". A song adored by many, Trope has reawakened the track, giving it a healthy dose of invigoration and rejuvenation. Through their potent sound of clashing guitars, dynamic soundscapes, and huge, vivacious melodies, Trope has made it undeniably their own.
The suspenseful visuals directed by Stewart Whelan, show the band in a desolate industrial setting. Creating a sinister feeling, the video suddenly comes to life through electrifying lighting and striking shots. "Shout" is the first single to be released off of their upcoming album Eleutheromania, giving us just a hint of what to expect next.
:: "Someday Maybe" – The Know ::
Shoegaze, dream-pop duo The Know create music that radiates with rich ethereal vocals and psych-rock soundscapes.  Their latest release "Someday Maybe" is about the first connection and the adventure of not knowing what comes next.  The accompanying colorful video shines with quirky flair.   The visuals feature Howard Mordoh, aka "The LA Rocker" a legendary fixture in the Los Angeles music scenes.
The husband and wife duo consisting of Jennifer Farmer and Daniel Knowles create stunning music together through their unbreakable bond. With similar musical tastes such as Ye Ye and The Jesus and Mary Chain, their music exudes a similar wistful quality.
:: "Bad Together" – Melyz ::
As summer approaches, the shift in popular music often follows suit, with artists across the genre spectrum opting to create bright, and upbeat music to soundtrack your summer memories. As described, you wouldn't think that dark pop would be involved in this shift but Swiss/British singer-songwriter Melyz excels in her efforts, whether intentional or not. As she describes a toxic relationship on "Bad Together," she harmonises between shadowy dark pop and downtempo future house. A perfect fit for both your summer playlist and your "in your feelings" playlist too.
:: Song For Our Daughter – Laura Marling ::
"Laura Marling is, along with Lindsey Jordan, probably one of the few modern folk-rock chanteuses that I could listen to days on end. And after being a little disappointed in Semper Femina and its stylistic conformity to Once I Was an Eagle with some of the electric parts of Short Movie, I was hoping Marling would return to a slightly more electric musicality. LUMP's folktronica sounds notwithstanding, I was just waiting for the next solo project. Song For Our Daughter is not that project.
A title pulled from Maya Angelou's literature and a sonic that dips into Joni Mitchell and Bob Dylan, it's another record for the thinking folkster. The title track's opening guitar riff even hits me in a similar place as "Be My Mistake" by The 1975. Whether the intent, the resulting track is pure Marling; her voice needing only violins and pianos for backup singers as she strums patience and sings solidarity for her hypothetical daughter. Thing is, daughter or not, anyone with ears should at least give Song For Our Daughter a try.
— — — —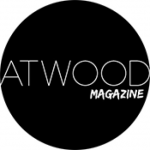 :: Weekly Roundup ::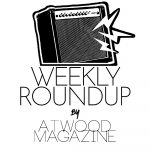 ---
:: This Week's Features ::