East Yorkshire indie pop artist Max Leo dazzles on third single, "Could Be Something," a story of the hopefulness and imperfections of a modern day romance.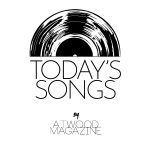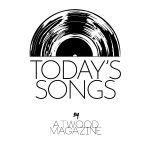 Stream: "could be something" – Max Leo
---
East Yorkshire-based Max Leo might be a newcomer to the indie pop scene, but his string of heart-on-his-sleeve singles released over the last year are sure signs Leo is an artist worth watching. Influenced by growing up in the age of the internet as well as his relationships and the world around him, Leo has been consistently crafting hits leading up to a debut EP.  And his third single, "Could Be Something," is a standout track full of easy-going hooks that seem to fit seamlessly on any summer playlist.
Could be something,
Could be everything you've always wanted
So jump in
The water's deep I promise 
Released independently May 13, 2021, "Could Be Something" tells of a modern day whirlwind romance– with all of its imperfections and moments of freedom alike. The song opens with the chorus of soft acoustic strums, full of possibility and building excitement. But the hopefulness of the chorus is punctuated by the reality of the verses, synthy and syncopated, riddled with questions and confusion.
Tying up my laces
And trying to cover the bases
Baby you can let your guard down
Tell me what's the basis
Of getting me fucking wasted
Then telling me to come round
Despite the stops and starts Leo sings about, the dazzling possibility that this "could be something" remains. "I think this is the closest I'll ever get to writing what could be described as a 'normal love song,'" Leo says. "but as with all the songs I write I can't help but be really honest and truthful, so the song tells the story of the not so perfect start of a relationship." Yet in the song's music video, Leo travels a winding, scenic path, first walking slowly and then by the end, sprinting– that urge to jump in the water too great not to follow.
Let's ride down to the water
Feel your arms down 'round my shoulders
With an assured splash, Max Leo seems to have found a groove, melding sounds old and new to define his own version of pop music, paving the way for an exciting future. Until the release of his debut EP, you can stream "Could Be Something," wherever you listen to music!
— —
Stream: "could be something" – Max Leo
— — — —
? © @ch32
:: Today's Song(s) ::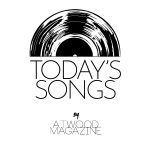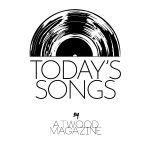 ---
:: Stream Max Leo ::