Three Aries suns get together to discuss Aly & AJ's new album after 14 years, a touch of the beat gets you up on your feet, gets you out and then into the sun, their musical journey and what they'd say if everyone would just "Listen!!!"
— —
It feels surreal that, 15 years after first learning about and becoming obsessed with them, I'm sitting behind a screen waiting for Aly and AJ Michalka to dial in. I don't know if I feel better about having this call or the fact that, 14 years after first rocking out to "Potential Breakup Song" and "Like Whoa", Aly & AJ sound amazing as ever and I can pat myself on the shoulder for having great taste as a pre-teen.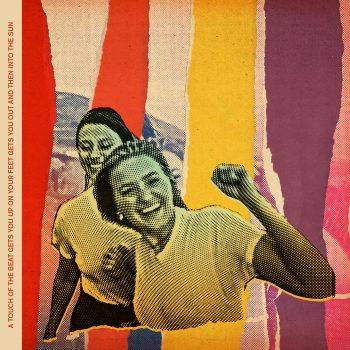 The Michalka sisters' career can sound typical when put simply: Two teenage Disney Channel Movie stars who got a record deal and delivered some of the best and most iconic early 2000s hits, and then grew up and focused on their own work, graduating into a more mature kind of spotlight. Both Aly and AJ have enjoyed successful acting careers and could have settled for that, but music called them back ten years later.
"Take Me", their first release during this second career phase, came late 2017 and introduced us to their excellent, '80s inspired sound. "When you're gonna take me out?" was a chorus line begging to be screamed, and their appropriately titled Ten Years EP re-infatuated audiences who hadn't realised they needed the duo Aly & AJ back until they had them and were thirsty for more.
Tour ensued, the Pride-themed "Good Love" pointed at a special love and allyship the sisters feel for the LGBTQIA+ community – one which has continued to flourish due to their partnership with the Trevor Project – and the Sanctuary EP brought a lighter pop into their soundscape without steering away from mature lyrical themes (see "Star Maps"). 2020 began and with it came "Attack of Panic", an out-of-left-field and fantastic dark, almost electronic, tune about mental health. Its sister song, "Joan of Arc on the Dancefloor", brought an updated and hypnotic version of The Psychedelic Furs' "Love My Way" (it even fit suspiciously well into a specific Call Me By Your Name scene) into the world. Then the world shut down, and they had nothing to focus on but their upcoming album, the first one in 14 years.
Watch: "Joan of Arc on the Dancefloor" – Aly & AJ
---
After teasing the album with the divine "Slow Dancing" but before diving headfirst into a touch of the beat gets you up on your feet gets you out and then into the sun, Aly & AJ gave their fans one last gift: an explicit version of their classic "Potential Breakup Song". "Do you get that? Let me repeat that: I want my shit back!" feels way more satisfying to say than its censored older sibling.
a touch of the beat… era began, and with it came the duo's musical shift: more grounded and internal, organic and serene, the album promised maturity in sound and lyrics and delivered a compilation that's confident, drenched in the most striking orange sunset, at times influenced by The Talking Heads and at others Fleetwood Mac, a body of work that's made to last and here to stay.
On behalf of Atwood Magazine, I spoke to Aly and AJ Michalka during their celebratory St. Maarten trip (thank you again for taking time out of paradise to speak to me!) about their gorgeous album, how their Aries energy influences their songwriting, and what they'd say if world would just stop and "Listen!!!" for five minutes.
Listen: 'a touch of the beat gets you up on your feet gets you out and then into the sun' – Aly & AJ
:: A CONVERSATION WITH ALY & AJ ::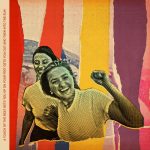 Atwood Magazine: Hi! How are you?
Aly Michalka: We're good. How are you?
I'm good. You are in the Caribbean, right?
Aly Michalka: We are in St.Maarten just hanging out, spending time with our best friend. It's kind of a celebratory trip to celebrate the album release and our birthdays and 20 years of friendship. It's a whole shebang this week.
Oh, that's amazing. You talked about your birthdays, and I really promised myself that I wasn't going to do this, but since I was around nine, I found out that AJ and I share birthday, and I've felt like the coolest person ever.
AJ Michalka: You're April 10th?
Yes. Yes, I am.
AJ Michalka: Oh, I love that. We're all Aries. That's so sweet.
That's incredible. I'm obsessed with our sign.
AJ Michalka: It suits us so well. And honestly, it's weird, but I think sharing a sign with your bandmate, Aly and I just vibe on the same thing and have the same creative energy and ideas. And I think being an Aries kind of helps with that.
Yeah, 100%. But also there's something so frenetic and eclectic about our sign that feels very reflective of what you have been doing with your music, where each release has a different sound. Speaking of, congrats on the album! It's been a long time coming. As a fan of yours ever since I was young, when I found out you were releasing music again, I was so happy once I listened to it, to be able to say 'Oh, this is even better than I thought, can listen to childhood icons as an adult and not say that it's a guilty pleasure!'
Aly Michalka: Yeah, it's interesting because we've grown up with our fans and are they our age or even a little bit older. And it's nice when the music that you were listening to as a young teen is able to grow with you, as you become an adult. And I hope that AJ and I can be that for a lot of our listeners.
You definitely are. I'll say that as a listener and as a journalist. I wanted to start from the beginning, ever since you released "Take Me" and the 10 Years EP, I feel like your sound has evolved a lot. And you've been acting all this time but musically we didn't know what your influences were and what what to expect at all when you came back. How did we get from "Take Me" and the very synth-heavy 10 Years to the electronic "Attack of Panic" and "Joan of Arc", to a touch of the beat, which is so serene and sunny?
Aly Michalka: I think that it was the combination of really trusting our producer Yves who continued to encourage us to kind of broaden our musical capabilities and and really embrace that. And then I think it was just where we were in life. At that point we had made a couple of EPs that had this kind of synth-pop aura and we wanted to steer away from that and get a little bit more grounded and back to our roots. And also make music that that we really, truly enjoy listening to as artists ourselves, you know. A lot of the groups that we tend to listen to on vinyl or in the car are alternative rock groups and and we felt like we we could do that with our music without completely abandoning our pop sensibilities. So it was kind of a journey for us to find that happy medium that, you know, some of the songs felt a little bit more alternative and then some of the other songs felt a little bit more pop or even folky. At the end of the day, it really came down to how strong our songwriting could be, and I think that Yves our producer really pushed us on that, as well as Jorge Elbrecht, another collaborator of ours, when it came to this album. The songs themselves are really strong, even if you were to take away all their production, I think that they're classic songs that people will be able to appreciate years from now.
Watch: "Pretty Places" – Aly & AJ
The album does have a very classic sound to it. When I listened to it for the first time. I was like, 'Oh, okay, so they made an album that they want to be listenable, regardless of whether you're in 2021, or in 30 years'.
Aly Michalka: Totally. Thank you. I think that it can be a bit of a tease with the music of our generation right now to make music for the moment, or even for the few years when something has kind of caught on and is having having a moment. But I do think that, ultimately, for the kind of career that AJ and I want to have long term, we had to sit down and look at each other and say, 'Okay, let's make music that we can still be really proud of 10-20 years from now'. That's obviously a very big undertaking, and I don't think that every artist is able to do that in their career. But I think that with this record, we've done that. I even look back on, you know, Into the Rush and Insomniatic and I do think that those records were really good for their time, but I don't think that those records are timeless or classic. I do think that they're associated a bit with our age, at that point, you know, we were still young kids making that kind of music, I think you can kind of only make such good music at that age. So I think what we did then is great, and we're really proud of it, we stand by it. But I do think that the music that we're making as adults now and beyond is going to be our strongest stuff.
So what was the moment maybe in the writing process, or in the studio, that you discovered what this album was going to sound like?
AJ Michalka: I think it helped coming off tour, you know, Aly and I had a really long break of touring in between the Insomniatic era to now putting out the 10 Years EP. When we went out on the road with that EP,, we toured in 2018 and 2017, and it just felt like, 'Alright, we've come off the road, we have a lot of inspiration playing live. That's kind of now built into the sound that we want to put out'. It felt like 'I know exactly how we want to translate this into our next album'. It's really helped using that as a spearhead for figuring out the next direction of this music. I think the more live shows you play, and the more you go to as an artist, the more you have this influence by other artists that can be really wonderful. I think you want to be careful with that, but I also think it's really good to see people that you admire, because I think it can infiltrate its way into your music in a really great way. And I think Aly and I, after speaking with Yves and discussing this last EP Sanctuary, getting off the road, we just knew the album we wanted to make. Playing live helped inform that.
I've interviewed other artists where their music started off very alternative, and then when they started playing live and touring a lot, their music became very pop and beat-heavy because of tour, since they're like, 'I just want to see people sway and have fun when I'm playing a show, So I'm edging towards making music that's like that'. And it's funny because you started with 10 Years, and it was very synth-heavy music to and then you went to the lighter pop direction with Sanctuary, then total dance bangers "Attack of Panic" and "Joan of Arc", and the album is 'Let's scale back and do the classics'. Theres something so confident and peaceful about this record. What were the feelings that you were trying to channel to the listener when you were making the record?
Aly Michalka: I think we wanted this record to have a sense of hopefulness, you know, we were just coming out  of this year, dealing with the pandemic and and we were making the record during that time, but I think we saw this kind of light at the end of the tunnel. So we kind of took that inspiration and just continued to feed it into the record. I do think that the album has the sense of happiness and joy and heart, but I also think that even on some of the songs that are a bit sad or darker, like "Personal Cathedrals", "Stomach", "Hold Out", I do think that there's still this kind of sense of wonder and hope within those melodies and within the tracks. I think it's this kind of delicate balance, you know, AJ and I really love the juxtaposition between really happy melodies and then really dark lyrics or vice versa. So I think for us it's all about connecting with our fans and giving them this sense of hope and joy that we are really happy to be able to deliver.
You wrote the album during the pandemic, is that right?
AJ Michalka: It's funny, a lot of it was written before the pandemic hit, believe it or not, a lot of it started in 2019. When everything went into shutdown, obviously, we had to pivot to Zoom. That's where we ended up grooming a lot of the lyrics and figuring out exactly what we wanted on and what we didn't. Technically, pre-production started during COVID, but a lot of songwriting was done. The one song that we wrote from the ground up via Zoom during COVID was "Stomach", which was with a really good friend of ours (Olen Kittelsen) who was living in Arizona at the time. He's toured with us, he's a really talented singer, songwriter, and we ended up writing that song, fully over Zoom, and that ended up being the last track we wrote for the record.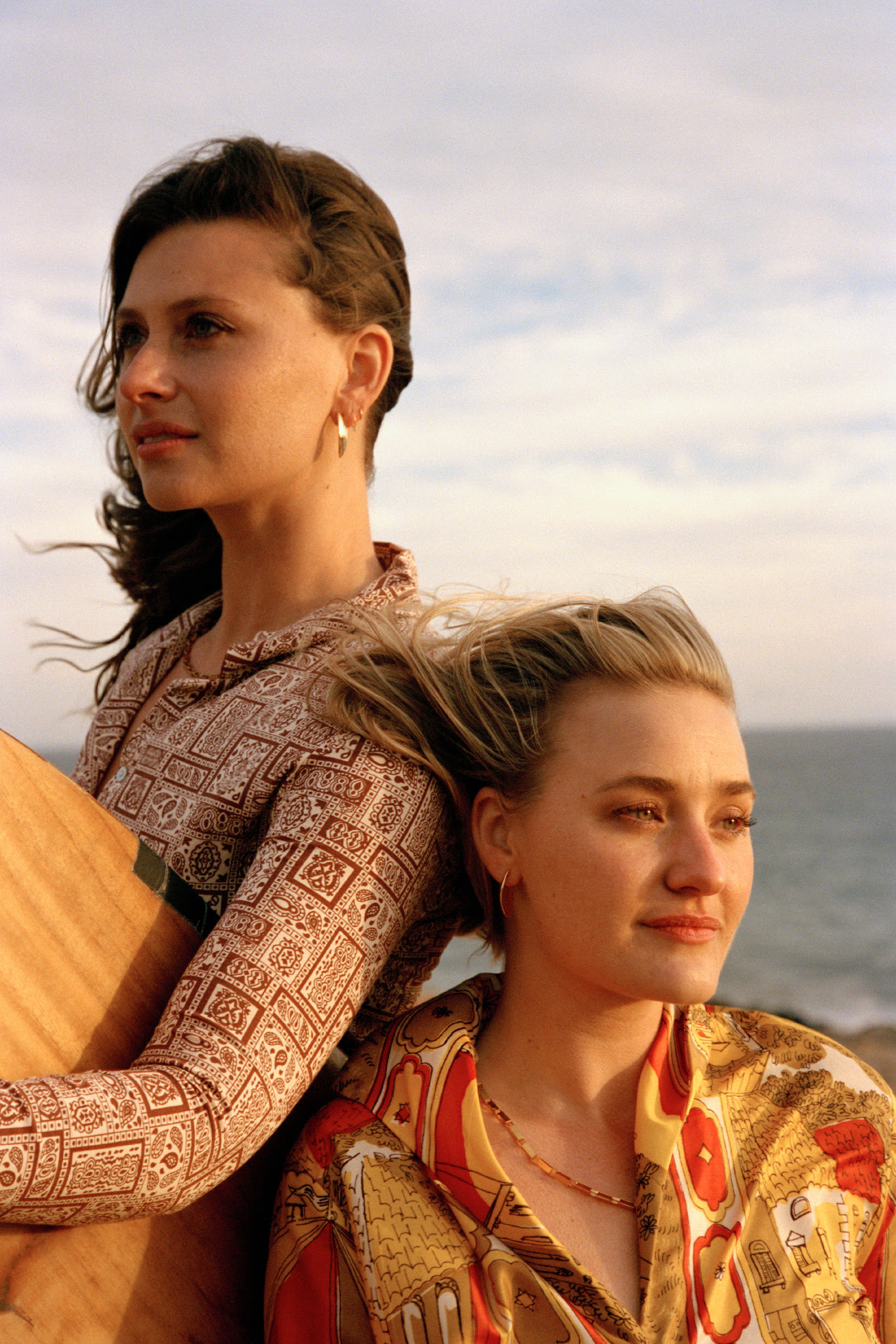 So as you were writing and producing the record, what did you discover about yourselves?
Aly Michalka: We discovered that following our gut instinct is always the best choice, and that it rarely fails us. And then I think that just diving into this music, like wholeheartedly and without any kind of fear, ended up being really rewarding for us, not only as artists and as sisters, but as songwriters. I think and, and I do feel like our greatest talent as a band is our songwriting skills, I think we're really strong at that. And I think that having the two of us as a team, working with a great producer is like magic, this magical combination, and it's really hard to describe, but I think that's what we do best. It's rooted in a really strong relationship between the two of us. I do feel like we've come a long way from, you know, 15 years ago, when we made our first album, I feel like it's night and day, but at the same time, this also feels like our first record we've ever made, because I think there was this excitement and giddiness and sense of freedom when we made this album.
It's very funny you say that, because it felt intuitive to me while doing the research to call this album your debut album.
Aly Michalka: Interesting. Wow, that's how we literally call it. It's really funny. I'm like, this is the record that, you know, if we had made a first record at this age, which is a lot more common these days than somebody making it at 15, I would have liked to have had this as our debut. I feel like I'd be really proud of that.
It feels like two different phases of your life that you can almost like split in half and be like, these are different people now. Doing the production during the pandemic and recording during COVID, do you feel like that influenced the sound at all? Or do you think it would sound the same if you had made it during normal times?
AJ Michalka: I don't think that the pandemic influenced the sound in any way. I do think that there were some lyrical changes and some lyrical story points that wouldn't have necessarily been built into the record had COVID not happened, you know, "Slow Dancing" kind of became another tune because of COVID – in a way, it became like our quarantine love song. I think it's kind of interesting to hear how many people will come out with those this year, because we've all been working on material kind of holed up in our homes for the past year, year and a half. But I think that song is really special. And, you know, in regards to the sound of the record and the aesthetic, sonically I think the record was really set out to to be something that Aly and I would have put out regardless of the pandemic. But I do think it's songs like "Stomach" that wouldn't have necessarily existed because we wouldn't have been writing on Zoom.
Aly Michalka: And I do think that our focus on this record is greater than maybe the focus you would have had if a pandemic hadn't happened, because nothing else was going on in the industry. You know, everything was shut down. We were completely dedicated to the record day and night. We had weekends off but it was pretty much 24/7 us either working on the demo or rewriting the lyrics, or dusting up on a song, going into a studio and cutting it with the musicians. So it was really wild to have such freedom and dedication towards one project.
I'm a very visual person, so something I appreciated from the start was how intentional and crisp and beautiful all of your visuals are. I know that you're very intentional with what you make and the references that you've pulled to make videos and covers. So I wanted to ask you: the album cover - what was the inspiration behind it? How did you land on that?
Aly Michalka: It was actually our hardest thing to land on, which is so funny. When it comes to picking out, you know, the first single, or even like video concept we're okay, the absolute hardest thing was to find the cover, which is so funny, because we are super visual ourselves. I think that's because our bar was set really high and we wanted this record cover to feel like something to be proud of 10-20 years from now. I think that we look back on some of our old album covers, and we're just like, 'Oh my gosh, we're wearing too much makeup, we look to done up, this isn't actually representing the sound'. So we really didn't want to mess it up this time because I think we have in the past. So we were taking it really seriously. It came from a collaboration between my husband, who shot the raw image that we chose, and then this wonderful artist out of the UK, Jimmy Turrell, not to be confused with James Turrell. He did this amazing collage work that we were a big fan of, he's don past album covers for Beck that we really loved. And for whatever reason, we just really gravitated towards his work. My husband was like, 'I really think that we should reach out and see if he'll collaborate with us'. And we were like, 'Sure let's ask'. And he turned it around really fast. We were kind of at the end of our deadline, we were just scrambling, but we knew that we loved this one image because it felt like an image that was captured accidentally it didn't seem like it was posed, which I really love. I'm kind of over the imagery of, you know, two girls with both heads touching type of stuff. Our photo felt like a behind the scenes moment that was captured, and it felt like we did 'Yeah!', the victorious on-set moment. Yeah. It didn't go through that many passes, I want to say we did like one other pass with him and then it was locked in, we had our graphic team at The Collected Works do the the typography for the title cover and that was it.
Still on visuals, I feel like the "Listen!!!" music video is just begging to be picked apart. I love that when you see women, they all seem trapped. And then when they're not trapped in screens or characters, they are identical to each other. And I don't know I'm just so curious to know what you were thinking about while making the video.
Aly Michalka: We set out to make this video that felt a little chaotic and like you're unhinged breaking free out of this entrapment. With the mixed media, archival footage, the flowers blossoming and the dancers that we use, which was this incredible dance troupe, mixed in with us in front of a garage with all these moving boxes, it just felt weird and right and, and we also kind of loved that we weren't super styled and dressed up. We were just wearing jumpsuits that we had in our closet and not a lot of makeup and just had our guitars and a bunch of moving boxes and a projector, you know, it just worked for whatever reason. But yeah, you nailed it. I mean, it was very much a critique on this idea of feminism and what it should look like and that there's all kinds of feminists and it isn't just the housewife at home who's vacuuming the carpet and making dinner.
Watch: "Listen!!!" – Aly & AJ
If you could make the whole world stop and listen to you for up to five minutes, what would you say?
Aly Michalka: Oh, wow, if we can make the whole world stop and listen to us for five minutes.
I gave you five minutes just in case you want to play a song.
AJ Michalka: I was just gonna say, can it be a song?
Aly Michalka: I think we would play a song. And then I think we would talk about our deep love for the LGBTQIA+ community.
AJ Michalka: I was just gonna say that!
Aly Michalka: And the fans that we have encountered along this long journey of ours. We work a lot with the Trevor Project, which is very dear to our hearts. I think we would just stop and talk about the stories have been shared with us and the struggles that I know so many people in the community are still dealing with. And then I would talk about, you know, the organisation and what they're doing to prevent suicide of LGBTQIA+ teens, I would share the hotline, I would share the the texting line. I would just share the message that we should all be able to love who we want to love. Me and AJ are both straight women, but I think you can still uplift and support these communities, I think that we actually need more of that, it should be embraced and encouraged.
And what song would you play?
AJ Michalka: I think I'd play "Listen!!!", I think it would only make sense, if we could make everyone stop and listen to us. to play "Listen!!!" and dedicate it to the LGBTQIA+ community.
Aly Michalka: I think that in the community, I'm speaking as an outsider again, but I think that there's a lot of people who feel trapped within this system that we feel like we've been put into as Americans, that this is the right way to live and this is how you do things. I know for us, AJ and I, when we wrote "Listen!!!" it was more than just writing about a relationship that you're trapped in, it was more than just writing about a society that you're trapped in, it's more than just writing about maybe the body that you're trapped in and your mental health. I think it's all of those things. I feel like "Listen!!!" is a very diverse song, it has many meanings.
"A touch of the beat gets you up on your feet, gets you out and then into the sun". Why does this lyric summarise the album to you?
AJ Michalka: I know it's funny, because we came across this album title in June of 2020 when we were making the record, and we decided this should be the album title. We had already written the song which had that lyric in the chorus, "Don't Need Nothing", and it just felt like this completely sums up this record. It's like we're all getting out into the sun again, we're all seeing the light at the end of the tunnel. There's hope, there's a vaccine, this is our opportunity to get out again in groups, this is our opportunity to get out in the sun to take a road trip to spend time with a loved one or to see someone we haven't seen in the past 18 months. I think this record summarises that it is a kind of a perfect summer listen, whether you're driving down PCH, or listening to it on a plane, or taking a walk with a friend in the canyon. This record is about getting out into the sun and we hope that that inspires a lot of people to listen and just take a step every day to just get a little further out of their home.
Watch: "Don't Need Nothing" – Aly & AJ
Last question, other than being up on your feet and out into the sun, what's the perfect situation in which to listen to your album?
Aly Michalka: I think listening to the music on vinyl is ideal, because I do think it sounds great and we spend a lot of time and put a lot of care into where we pressed it, so I do think that listening to it on vinyl is ideal. But I think that listening to it with your windows open in your home, or even if you don't have a vinyl player, that's fine, in your car. I think it's great on a roadtrip, but I think that that this record is really best suited to be listened to with someone that you really care about, whether that's your best friend or your lover or a sibling, because it's record that should be celebrated, not only the music, but I think that the experience of listening to it should be a celebration and it is an experience.
— —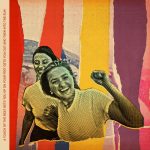 ? © Amanda Chachain


a touch of the beat gets you up on your feet gets you out and then into the sun
:: an album by Aly & AJ ::
:: Stream Aly & AJ ::