Nané's musical journey began on the campus of UT-Austin and recently culminated with their flashy self-titled debut album, released on November 13, and Atwood Magazine spoke to the band on their journey.
— —
How does one stand out in the Live Music Capital of the World – a city where 50,000 college students and nearly a million additional residents have 100-some live bands to choose from on any given night?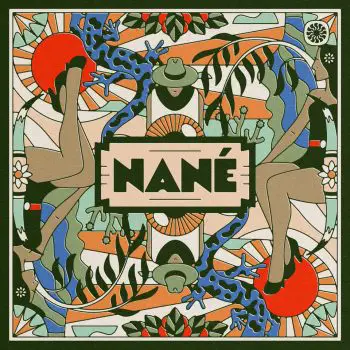 Over the past few years, Daniel Sahad and his classmates-turned-bandmates have been exploring the answers to that question. Back in 2016, singer Sahad and his guitar-playing friend Ian Green, both of whom were studying at the University of Texas at Austin at the time, began making music together and performing the occasional on-campus gig. Once they decided this was something they wanted to pursue more deliberately, they expanded their act through the addition of bassist Scott McIntyre, percussionist Gustavo Hernandez, drummer Brady Knippa, and keyboardist JaRon Marshall. The group chose the name Nané in honor of the affectionate nickname Sahad's family would bestow upon him at a young age as he was growing up in the Dominican Republic, before later relocating to Texas.
This six-man squad eventually made its way to more substantial venues around town and got the chance to collaborate with established artists such as guitarist Adrian Quesada and producer John Speice IV. Both of them helped Nané to hammer its self-titled debut album into shape. The record features "Blue Velvet," the band's entry into the NPR's Tiny Desk Contest this past spring, "Quaranteen," the group's most recent single, and a host of other tracks that add up to 40 minutes worth of lively and spirited music.
Atwood Magazine spoke with Nané's frontman, Daniel Sahad, about how their debut album came to be and how he has succeeded in channeling both his love for music and his Hispanic heritage into his musical craft!
— —
Listen: 'Nané' – Nané
A CONVERSATION WITH NANÉ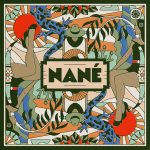 Atwood Magazine: Tell us more about your origins at UT-Austin. When did you discover that your chemistry as a band was something worth developing together in the studio?
Nané: Ah the glory days at UT. Well, I was a miserable honors pre-med student actively avoiding my life calling. So there's that. I would cope with my indecision by playing piano in dorms and unsolicitedly singing to small groups of students trying to study. Sometimes I would sing at sororities for free meals, and that was a pretty good deal for a college student.
After one certain performance, someone came up to me and told me that I needed to meet a man named Gary Powell, the Director of Music Production at UT and former Disney producer. He would come to mentor me and train me as a studio vocalist. I'll always hold him so close to my heart because he recognized something in me that I couldn't see at the time, a power I'm still learning to reveal.
I met Nané guitarist Ian Green through that unlikely experience. We became close friends who shared a great musical chemistry. Over the years, we would play songs at our house parties late at night for friends, and people were genuinely engaged (read: shook as hell).
Although the musical chemistry was near-instant, it wasn't until two years after graduating that we decided to take the leap together and start writing original music. I had just left an unhealthy job and was looking to do something new and bold, and he was his usual combination of surly, impatient, and unbelievably talented. So we wrote. A few months later we met with our producer, John Speice IV, and tracked most of our record before we had even played five shows. He developed our sound right out of the gate, which I know played a big role [in our growth as a band].
Austin, TX is a city world-renowned for its live music scene. How have you been able to navigate that environment, and how has it come to influence your own sound as a group?
Nané: The infrastructure here gave us a huge leg up. You can't walk a block downtown without passing two venues blasting live music. There's something powerful about the loyalty Austinites have to live music and the scene. People go out every weekend and pay for tickets to see bands they've never even heard of; they just flip that coin. So the platform for this playground played a big role.
But a lot of our "navigation" was set in goals. I set up monthly, quarterly and yearly goals for the band, and we did our best to achieve those. Naturally, we won some and we lost some. Like most bands, it all began with a slew of cold emails and small shows in empty bars, and slowly but surely we worked our way up to headlining large venues. We were able to prove to booking agents that we could sell tickets, and prove to bar owners that our friends were irresponsible hooligans ready to drop their paychecks on alcohol.
The key part was trying to completely SELL OUT smaller venues instead of selling half of the tickets at larger ones. We practiced the same model and the buildings just got bigger over time. We also limited our shows to one per month (or less) to increase demand, and also so as not to put a strain on our friendships, because even our good friends weren't going to come see us more than once a month (who are we kidding?).
If you lead your life with kindness, people give that back to you. So we made friends with great bands along the way and were able to share future opportunities. We also made some fun videos to help increase our reach, and then BAM; more people started paying attention. If you drum up something new and exciting, word catches relatively quickly.
It's no secret that Austin is deeply rooted in blues and soulful music (Stevie Ray Vaughn, Gary Clark Jr., etc). Our earliest songs were as well, as we were discovering more of "our sound." We were a product of our surroundings, and that's led to the creation of songs like "Do It Alone," "Ladybird," and "Can't Get Enough". Since then, "our sound" has evolved in a different direction, but we'll always be proud of those tunes because they show our roots and the city that gave us a home.
Your band prides itself on its international identity. What are some important ways that identity comes across both in your lineup and in your creative output?
Nané: How interesting. I've never heard it worded that way, but it's true. For context, readers should know that I'm of Afro-Latino and Arab descent. I'm very proud of the sacrifices that my ancestors made to get me here, right here, to my desk in Austin, Texas where I'm writing these answers at 5 am in hopes of connecting with someone.
I felt a large amount of displacement, both in the Dominican Republic and growing up in Texas (hell of a juxtaposition). When you've felt displaced, different, and alone, I think you strive to make sure nobody ever feels that emotion around you. You create a culture; the culture you always needed. I do pride myself on this international identity. Everyone is welcome with me, and I believe our music bears a little bit of something for anyone to enjoy.
Half of our lineup is made up of painfully handsome Hispanic men. Not my words; I read it in an article. Our percussionist, Gustavo Hernandez, adds African and Carribean conga rhythms to most of our songs that I think set us apart in a really fun, colorful, and familiar way. At a bare minimum, it makes you look twice, while you watch us having the time of our lives. These brown roots open up the door to the Nané EP en español, set to be released sometime in the next five years (sorry Mom). But more on that later.
Your debut album will be released just over a year after your debut single, ''Always On My Mind.'' Over the course of that year, what have been some important strides the group has made in order to steer this project to completion?
Nané: Well this is braggy, but here goes nothing! I feel this answer goes better in a list.
Opening for Black Pumas early on in our career was extremely significant because they blazed a trail in our city that made a dream feel more attainable to us. Not because we can compare ourselves to them or their success in any way, but instead because they're our friends, and it made success more personal, tangible, and possible. I'm grateful for that.
I'm really proud of the strides we've made in producing like 10 videos to accompany the songs on our debut album (check out our YouTube channel. It's stacked as hell). I produced our first video for "Always On My Mind" from a wheelchair after an injury because nothings gonna get baby down.
Being blessed with the opportunity to have my dream design firm, Preacher, design our album cover and branding. Marcus Brown is a king.
Doing our band taxes for the first time, like responsible children, which was a total cruise ship disaster. Shoutout to Bobby Blunt for putting a tux on our mess.
Having my personal hero, Brittany Howard, select us as one of her top 5 favorite submissions into NPR's Tiny Desk Contest and hearing her speak about me. When your hero recognizes something in you, anything at all, it's priceless. My soul is still shitting itself.
Performing our one-year anniversary show at Empire Garage in front of 1,100 people that screamed my lyrics back in my face. There's nothing else like that in the entire world.
Surviving the pandemic.
Watch: "Blue Velvet" – Nané
Is ''Blue Velvet'' a nod to the David Lynch film? Or something else?
Nané: Man, I wish, that would've been so much cooler. Instead, "Blue Velvet" represents the waves of the ocean, in all of its beauty and groovy mystery. It celebrates casting aside insecurities and taking a leap into the unknown only to discover, it feels so much better than one would have imagined.
Do you have any personal favorite tracks on the album? What makes them special to you?
Nané: My favorite tracks are probably "Always on My Mind" and "Ladybird."
"Always on My Mind" is special to me because it was the first FULL song I'd heard in a dream, during the incubation stages of Nané. For context, I often practice writing in between consciousness and sleep because that's when the brain goes bananas with creativity. Hearing this whole song in that space reassured me that music undeniably lived inside of me and that I couldn't fight it anymore.
I spent years pushing back on music as a focus because of doubt, insecurity and this third-world self-preservation-based logic my parents gratefully instilled in me. "Always On My Mind" was my first leap, my first statement in the music industry. So, I'll always love it. It was also our band's first single, so it's precious; you can't put a price on that.
"Ladybird" is special to me because it was written so effortlessly. It may have been the second time Ian Green (guitarist) and Scott McIntyre (bass player), had gathered together to write music for a band that had not yet been named. Ian layed most of it down in 5 minutes, and I took it from there and told a story about a great love of mine, and my detest for letting that past love become a memory.
Now that your debut album is in the bag, what sort of endeavors do you hope the band gets up to in the near future?
Nané: After a long and healthy handful of months safe from a global pandemic, I hope my band and I get the chance to go on our first tour. I'm so excited to hate and love them all inside a small van that we drive across state lines to perform for thousands of people. I hope we get a chance to hear our songs in films, and make fun of one another when we instead settle for a low budget pharmaceutical commercial.
I also hope that we get to experience what a record deal is like, and why so many people complain. I can't wait to complain. I also hope that one day, I'll be walking in the airport and hear my song play over the speakers in a different city. Then I'll nod in approval with a slight smile, knowing I'm right where I'm supposed to be. We've got hopes, and we're going places.
Watch: "Ladybird" – Nané
You describe yourself as ''a first-generation American who comes from a lineage of courageous individuals who broke barriers to pursue their dreams.'' Can you share the stories of some of those ''courageous individuals'' and how they continue to inspire you?
Nané: My great-great-grandfather emigrated to Cuba from Lebanon when he was just a boy. My parents emigrated to America from the Dominican Republic in their early 20's.
First things first: my family are my best friends. Everything I strive for, I do for them. To help them achieve new goals, or so that they can finally take a break. My parents, Rosa Delacruz Sahad and Jesus Sahad, immigrated to America from the Dominican Republic so that my sister, Mariel Sahad, and I could lead happier lives with more options and opportunities. They put themselves through medical school and moved to a foreign country in pursuit of their goals. They are the reason I'm sitting here writing this (full circle, baby).
Every day, they choose to be good. When we felt our culture had no place for immigrants, they created their own culture in our home. One modeled in goodness, acceptance, and optimism. They shatter any limitations of work ethic, love, and kindness on a regular basis. They are the voices in my head, and they inspire me to be everything beautiful.
Anything you'd like to add?
Nané: Well, thank you for reading if you got this far. Nané released a short film on our YouTube Channel to accompany our album release on November 13th, 2020. If you want to learn more about us, and me, go check it out!
— —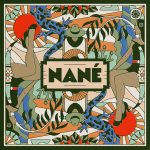 ? © Renee Dominguez
:: Stream Nané ::
---