Having lost a drummer but gained a producer, Nashville-based duo NAWAS get a new career phase going strong with "Nevermind."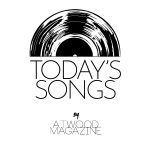 Stream: "Nevermind" – NAWAS
[soundcloud url="https://api.soundcloud.com/tracks/810266806″ params="color=ff5500&auto_play=true&visual=true&hide_related=false&show_comments=true&show_user=true&show_reposts=false" width="100%" height="300″ iframe="true" /]




---
What do you get when you cross the home state of jazz (Louisiana) with the home state of country music (Tennessee)? Some "lean, brooding, R&B-accented pop with a strong hip-hop influence," it turns out. At least, this proved to be the case for musical group NAWAS, currently based in Nashville after having gotten started in Baton Rouge.
He dabbled with music for a while in high school, but singer Jake Nawas — whose last name ultimately wound up being the moniker for the band — really found his calling in his college years, during which time "I was always paying a lot more attention to music than anything else." His hunger to perform led him to join forces with guitarist Ben McDaniel and, later on, drummer Joey Gonzales. Thus was born a trio that started off playing locally in Louisiana, and then managed to score some spots at festivals like Firefly and Hangout Fest.
NAWAS went with quite a personal song for its first official release, 2016's "Wrong." This debut single was "all about people I love telling me hard truths that they don't want to say and I don't want to hear," according to Nawas. The processed vocals and moody, atmospheric production on "Wrong" also established the creative template that guided much of the group's following output, including later singles "So Low" and "Make It Work" and debut EP, Trouble (2017), released under Harvest Records. A couple more singles have emerged from their time with Harvest, most notably "Buy Me Love" and "She Knows." The one-shot music video of the latter provides valuable insight as to how the group's signature brand of multi-layered instrumentation is achieved.
Suffice to say, if you find you enjoy this previous output from NAWAS, you'll likely warm up to "Nevermind," the band's latest release, out April 30th. This new track maintains the standard elements of the group's discography: Nawas' unique and alluring vocals play the prominent role they always have, while another genre-mashing blend of guitar, bass and keyboards dominates the sonic landscape to absorptive effect.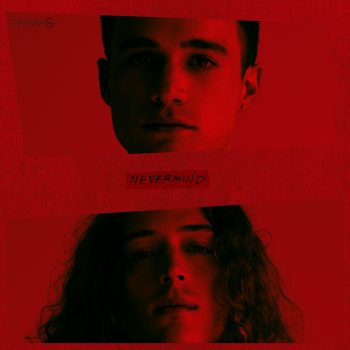 The one major difference is the departure of Joey Gonzales, who spiced up many NAWAS songs with his drumming but last year decided to leave the group to pursue other projects. His presence is indeed missed, but remaining members Nawas and McDaniel are more than capable enough musicians to fill in the track on their own. Bringing producer Daniel James along for the ride helps matters as well.
Lyrically, "Nevermind" explores a vivid bit of paranoia-turns-to-insomnia terrain, in which the lead figure is suffering from a distinct set of troubles and "barely sleeping it off." A fair bit of heartbreak seems to have just occurred, inasmuch as Nawas informs his former partner: "I used to hold you and know you," but now no more.
Nawas puts himself at fault for the unhappiness he's caused them both— "I broke you, it broke us, now I'm losing my mind," he sings— but he's also resolved to fight to make things right, no matter how many good nights' sleep it may cost him. "Keep me awake, I'm too high," Nawas insists after outlining this troubling predicament. "We can figure this out in the morning. Don't say goodbye." The Kurt Cobain-recalling chorus acknowledges just how much turbulence all of this has caused his personal life, as Nawas chants "Young man, you had plans? Oh well, whatever, nevermind, nevermind."
"With every song we write, our goal is to be authentic and vulnerable," Nawas explains. "We write music from a deeply personal perspective… we analyze, we distill feelings and moments we've experienced into four minute songs."
Indeed, "Nevermind" proves to be a fine demonstration of this songwriting strategy, as the band covers some pretty personal ground and a painful life situation, and listeners are rewarded with a memorable and moving single as a result. NAWAS have shown they can operate as a duo as well as a trio, and give us good reason to anticipate their upcoming EP, Exposure.
— —
Stream: "Nevermind" – NAWAS
https://www.youtube.com/watch?v=iM01k81-B6w
— — — —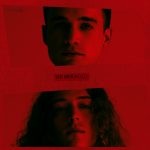 ? © Angelo Kritikos
:: Today's Song(s) ::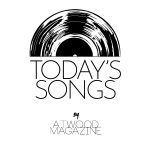 ---
:: Stream NAWAS ::