Night Beats' Danny Lee Blackwell dives into the depths of his fifth LP 'Outlaw R&B' in a conversation about soul, sound, style, and more.
Stream: 'Outlaw R&B' – Night Beats
---
I think music should be for everyone and rehabilitation through music is often overlooked in our society.
Try to make a list in your head of some of the artists you know of who are known for making R&B music. Did any psychedelic rock groups from Texas make the cut?
Therein lies the curiosity value of Outlaw R&B, a new record by Danny Lee Blackwell. A native of Dallas, he launched the band Night Beats in 2010, and has collaborated with various other musicians under that same mantra over the years since then.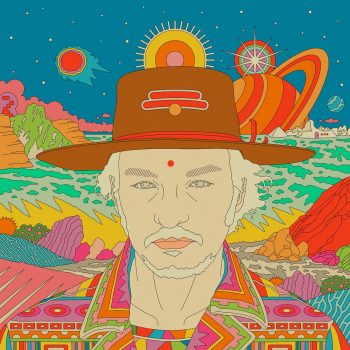 At the moment, Blackwell has recast Night Beats as his own one-man project. His latest oeuvre, Outlaw R&B (released June 4, 2021 via Fuzz Club Records), experiments with the subgenre for which it is titled. While not concretely defined at the moment, Blackwell has pitched "outlaw R&B" as "music for the borderless, the free, the outcasts and the forgotten." It's certainly music with a lot of sonic turbulence, which is largely reflective of the way things were when the album was recorded in mid-2020 – with wildfires raging in Blackwell's current home state of California, racial protests raging across the entire U.S., and a pandemic raging across the entire planet.
How exactly was Night Beats able to capture all of that upheaval on record? Atwood Magazine inquires.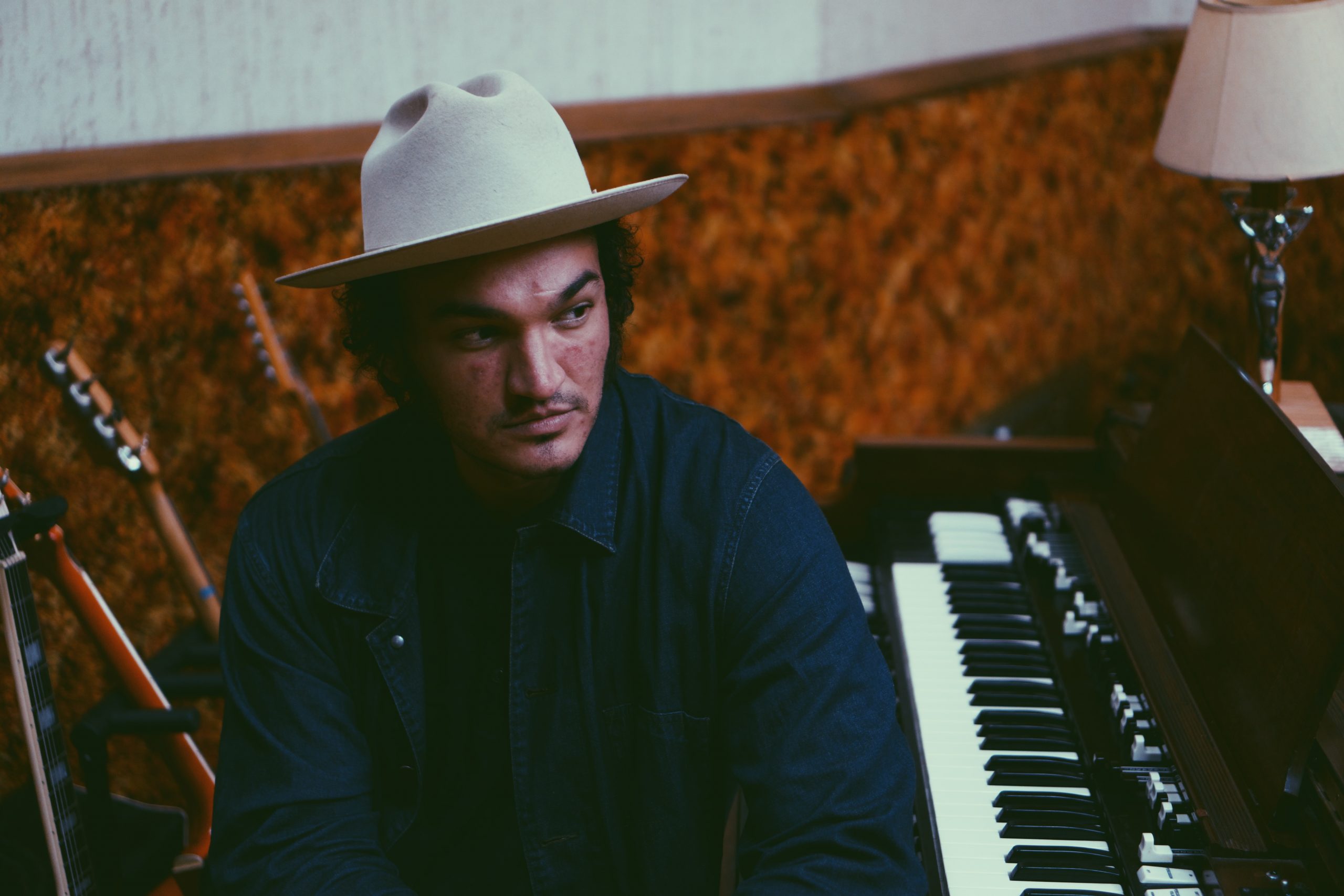 A CONVERSATION WITH NIGHT BEATS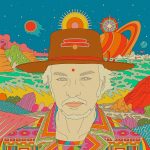 Atwood Magazine: It's been just about a decade since the band first emerged in 2010. In what ways has the band evolved in that time and, on the other hand, what are some stylistic elements that you have consistently stayed true to over the past 10 years?
Night Beats: When I began Night Beats I chose the name because I wanted the roots of the band to always be deeply entangled in elements of Soul and R&B. The name Night Beats comes from the 1963 Sam Cooke record Night Beat. However my love for the strange and primal aspects of Rock and Roll know no bounds. This group has been the conduit for my explorations into the deep, and while I've had players come and go through the years, I've maintained a sense of self through the music. I've tried many different things right in the open– so whether people love or hate it, it is always evolving and growing in ways I can't or don't want to even predict. I'm not interested in making the same record over and over, so true freedom sometimes means taking your own path.
What are the characteristics of "outlaw R&B" music, and how do they come through on the corresponding album?
Night Beats: I don't want to define the phrase, however there are certain ways that I interpret "Outlaw R&B." You have Western Soul sounds like The Coasters' "Down in Mexico", Joe Tex's "The Love You Save" or Willie Nelson's "Shotgun Willie", but I find those elements in all types of music. Brian Wilson's approach to groove or Syd Barrett's interpretation of the Blues is endlessly inspiring. CAN to Duke Ellington… There are so many elements that to me, embody Outlaw R&B.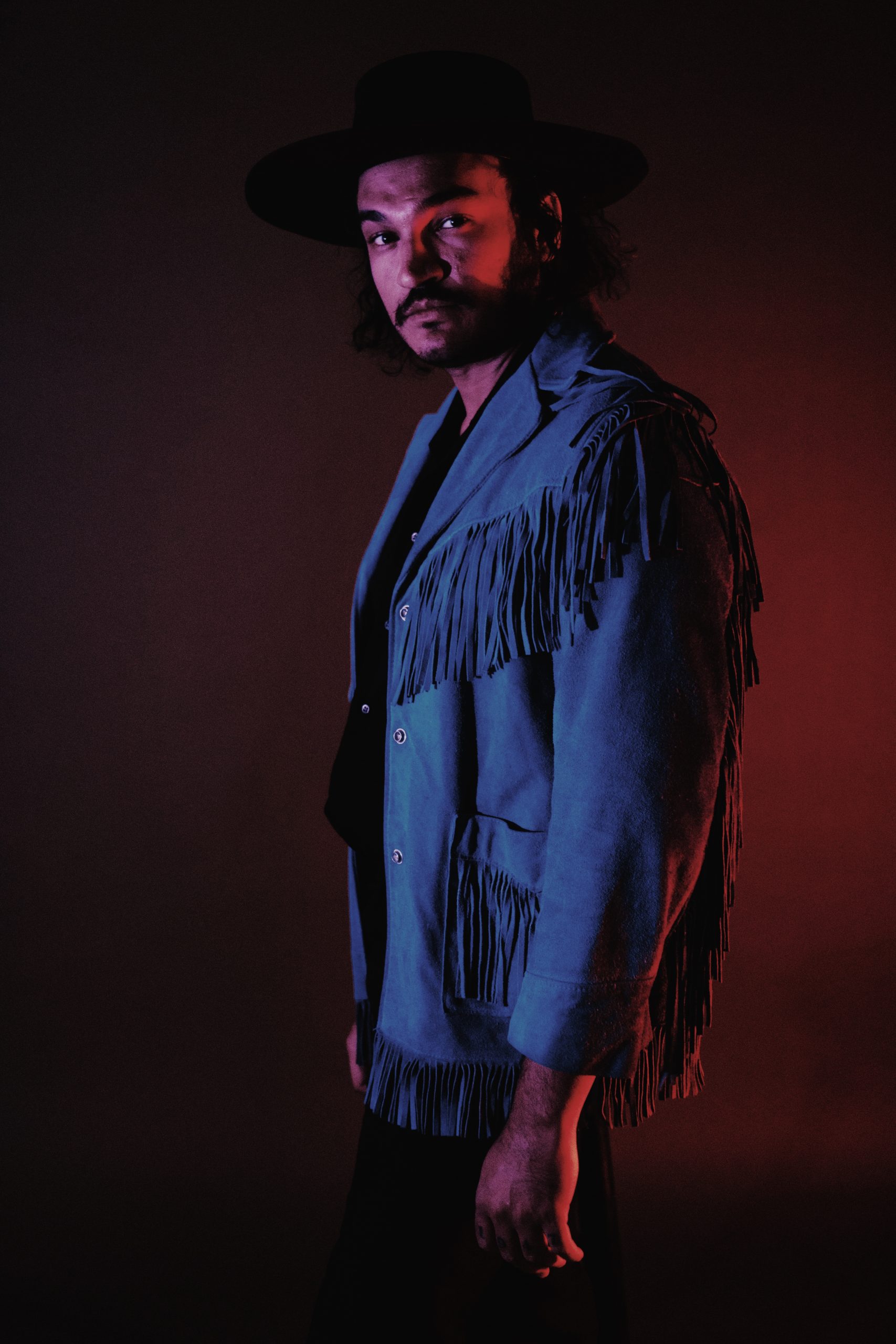 Outlaw R&B was largely conceived at the height of the pandemic, but will be released at a time when we have things under much better control. How do you feel the album's post-apocalyptic themes will be received, given the improved situation?
Night Beats: The themes of solitude, freedom, pain and love aren't limited to one time period or space. For instance, "What's Goin On" by Marvin Gaye stands the test of time because those songs tapped into a deep understanding of the human spirit and experience. The music that permeates the soul isn't limited to a movement or period, although it can be inspired by it.. We connect with music that speaks to something larger, or gives us relief from our daily struggles. Also, while I hope for this pandemic to end as much as the next person, there are problems in our society that have once again revealed themselves. Minorities are still treated as second class citizens in just as many places in America, if not more. A pandemic is a monumental thing, yet the feelings of isolation, desperation and doubt are ever present– so is love and bliss. I'm sure one day there will be classes taught in universities about the music made during the height of the current pandemic, but I guarantee you that people will be connecting with the songs of Woody Guthrie and Marvin Gaye forever.
You said you wanted to honor some of your Eastern and Indian heritage on this album. How have you achieved this in the final product?
Night Beats: I try to honor my heritage in different ways. You're probably not gonna hear any sitar on my records any time soon, although I think it is one of the most beautiful creations of mankind. To me, the love and appreciation I have for Eastern and Indian music embodies itself in symbolism and metaphors. There are definitely some rhythmic patterns and melodic phrasings that have been inspired from the music of South Asia, but I find the deeper approach to creation itself and intent, the most intriguing. The concept of the Raga can be applied to songwriting in many ways.. it's not just a set of notes or a scale, it's "the amorphous"…the pocket.
What makes the lead single "New Day" a "postcard from purgatory," as you label it?
Night Beats: When I was arranging "New Day" I felt trapped in a repetitive cycle of riots, despondent headlines, and personal struggle. I was living in my single room apartment in the center of old Hollywood, kicking my addiction from my past poison of choice and watching the world burn.. The hills were literally on fire– I would wake up to ash covering the streets from the wildfires that ravaged the land. I had a visceral experience of being stuck in between a place of hellish disaster and a light at the end of the tunnel– that I had to fight for.
How did the concept for the music video for "Ticket" come about? Is the woman on the skateboard meant to symbolize anything?
Night Beats: I grew up in a time where skateboarding was in a place between counterculture and mainstream, so being the shitty skater that I was as a teenager, I loved finding skate films by Baker, Bones Brigade.. I feel like these days there's a lot more athleticism to the style, and that's ok, but I love the skaters with unique style. Dayana Young is rad so I was lucky that she was down, and Cameron Holland did a great job capturing it. I also have a deep appreciation for the Film Noir movement, although I think it had some pretty antiquated world views regarding women.. I wanted to explore the idea of the femme fatale from a different perspective. I think it would be real fun to see a full length movie like that one day.
What's on your post-pandemic wish list? Anywhere you'd like to tour?
Night Beats: I'd love to go to Japan, Indonesia or Spain. I've played in Spain a few times, but I always want to go back. But right now I'm trying to figure out how to do a tour through the USA of prisons and penitentiaries. I think music should be for everyone and rehabilitation through music is often overlooked in our society.
— —
— — — —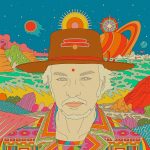 ? © Hamilton Boyce
:: Stream Night Beats ::
---