On their most expansive and personal pop venture to date, Japanese band CHAI answer to no one but themselves on 'WINK.'
Stream: 'WINK' – CHAI
---
Known for their boundless energy on stage and chants like "You are so cute! Nice face! Come on, yeah!" CHAI are not punks in a traditionalist sense.
Ever since they burst onto the international music scene with their fun-loving power pop with their debut LP PINK, the four-piece has been a force of playfully subversive joy. For their third record, WINK, they turn their neo-kawaii approach inward, revealing the vastness of their candy-coated universe.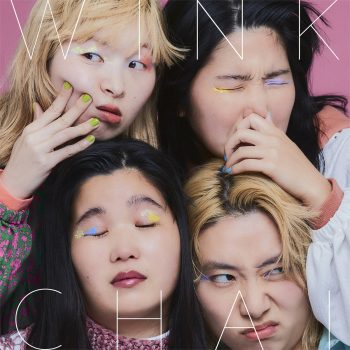 As powerful as they are together, CHAI are at their best when their differences shine through. Because of the pandemic, the album was recorded remotely, with Mana, Kana, Yuna, and Yuuki crafting their individual contributions on Garageband in their separate homes, stretching them in new creative directions as they gladly took the challenges as opportunities for growth. As a result, WINK carries a unique sense of intimacy, separate from their past releases, but just as (if not more) vibrant and lively as ever. Each member's individual voice and specific artistic sensibilities shine throughout the production, as they channel elements of their homebound lives, the things they miss that bring them joy, and their reflections on the world around them into nuanced genre exploration.
Taking a detour from their Devo-inspired, high-energy danciness, they lean heavily into R&B, hip-hop, and synth minimalism. They rap with a commanding sassiness akin to fellow foodie experimentalists Cibo Matto on the 90s-tinged "END," and collaborate with LA-based producer Mndsgn on the vibey, bouncing "IN PINK." Graced with a sultry, heady beat and Mana's breathy whisper-singing, standout track "Nobody Knows We are Fun" is CHAI at their slickest and most ethereal. Mana harnesses the power of her lower register even further with "ACTION," an anthem for revitalization in the fight for justice, inspired by 2020's mass wave of protests for Black liberation.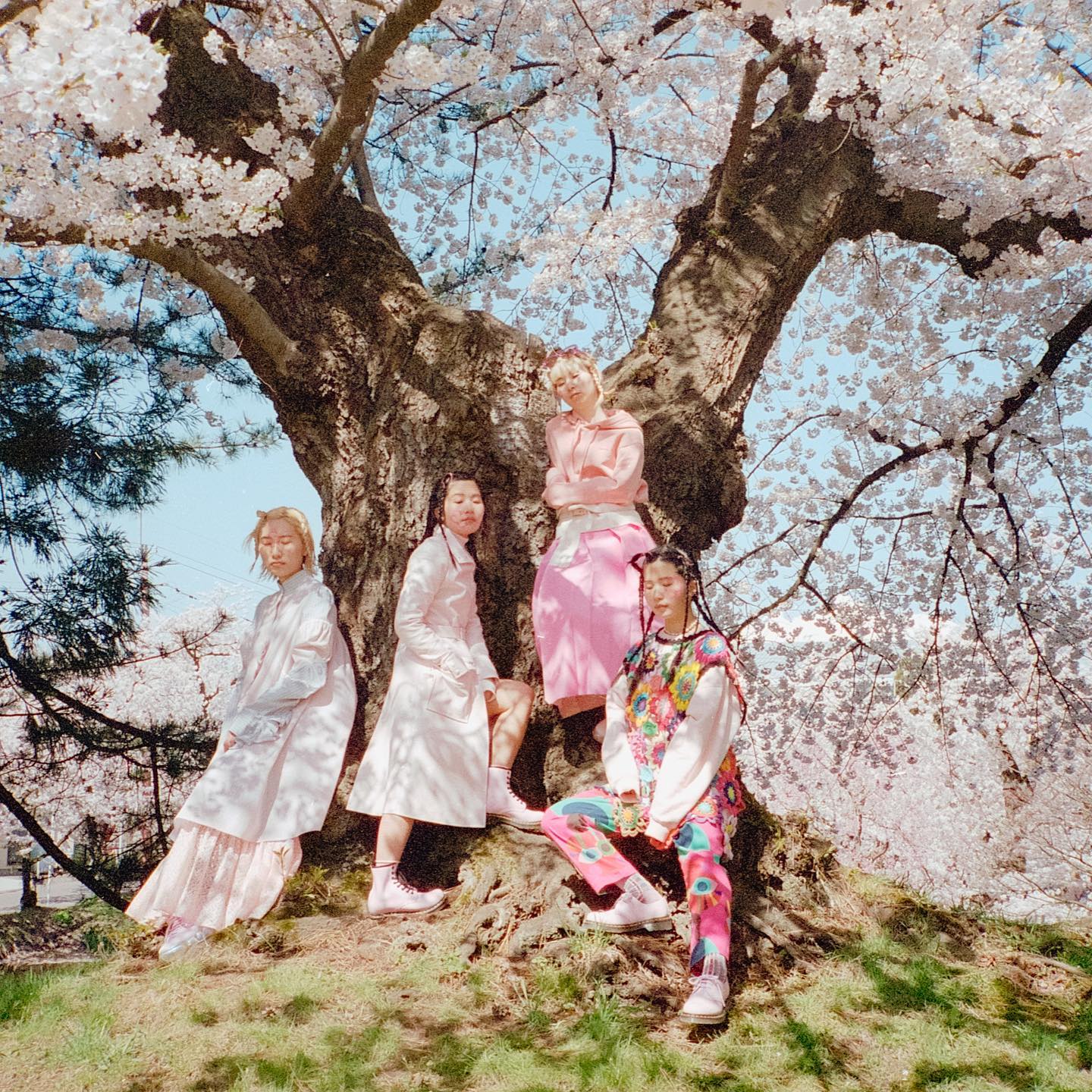 In between these new dimensions, CHAI embrace city pop sunshine with a modern twist.
A subgenre born out of late 70s/80s Japan's economic boom, city pop is typically associated with Westernization and middle-class abundance—the quartet's incorporation of that clean, pop simplicity on tracks like 8-bit jam "PING PONG!" is not a coincidence. Stating that the "we" in WINK marks it as album for all of us, they undoubtedly intended to provide pure happiness and nostalgia when we need it the most.
Aside from pop escapism, CHAI's passion for food continues to be their #1 source of comfort and inspiration. On the punny "Donuts Mind If I Do" (inspired by their American touring experiences and the feigned coyness of the original phrase), the group indulges themselves in the swaying grooves and sweet, doughy delights, enveloped in the warm fuzziness of friendship and simplicity. Lo-fi lullabies "Karaage" and "Salty" are introverted odes to the deep-fried delicacies and snacks they enjoy preparing and savoring at home, and the love that the Japanese treats' peaceful familiarity fills them with. In favor of eating whatever you want guilt-free, they channel body positivity with a touch of sexiness on "Maybe Chocolate Chips," likening the sweet drops to their moles. In collaboration with Chicago rapper Ric Wilson, who delivers perhaps the most wholesome verse ever recorded, they defy the beauty expectations that oppressed them in their youths by interpreting their moles as marks of uniqueness—rich, complex, and worthy of appreciation, just like CHAI themselves.
Watch: "Donut Mind If I Do" – CHAI
With the entire world in collective turmoil, dancing and pop pleasures can seem like futile efforts to ignore the hollowness and suffering in and around us. To CHAI, these are loving acts of protest that matter just as much. Resisting the weight of the world's sorrows (and compulsive doomer mentalities), they find security, nourishment, and resilience in what they can—beloved cuisines, their dynamic inner worlds, and each other. Coloring outside the lines in the brightest hues, their defiant pursuit of joy in all its forms is as incandescent as ever. It's near impossible not to wink back.
WINK is available now, courtesy of Sub Pop.
— —
— — — —
? © 2021
WINK
an album by CHAI
---