Simple, wistful, and lighthearted, Christian Lee Hutson's "Northsiders" is an account of high school-era memories that feel equally as real to the listener.
Stream: "Northsiders" – Christian Lee Hutson
---
Music is a form of storytelling in a variety of ways, such as the artist's expressing of thoughts or the absorption of a listener. Atmospheres are conjured up and visions brought to life; We can be entertained, learn, channel empathy.
"Northsiders" by L.A-based singer/songwriter Christian Lee Hutson is the classic kind of storytelling, simple anecdotes of life atop a strolling acoustic guitar. Hutson's vocals rise and dip, soft as though deep in reflection, and the structure remains the same throughout with the fragments of the past put together in one continuous outpour.
We were so pretentious then
Didn't trust the government
Said that we were communists
And thought that we invented it
Morrissey apologists
Amateur psychologists
Serial monogamists
We went to different colleges
But you said that we would always be
Branches on the same old tree
Reaching away from each other for eternity
And you know I can't argue with that
Nothing's going to change it now
The verses look back to high school friendships and pinnacle moments of exploring identity that now, as an adult, are regarded with bemusement. For example, 'said that we were communists/ And thought that we invented it' and being 'Morrissey apologists/ Amateur psychologists/ Serial monogamists'. The smallest things are put under a nostalgia microscope ('I was new in town, kinda Goth/ I met you in the science quad' and 'We could have had one last hurrah/ When I was working in the smoothie shop/ But I couldn't get the weekend off'), made to seem more significant by being at the centre of one's world.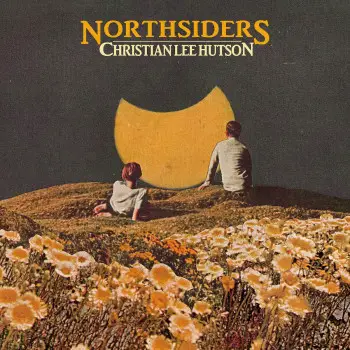 Christian Lee Hutson has been making music and writing for a while, initially a part of The Driftwood Singers before going solo in 2012. He's since been involved with various projects, recently Boygenius and Better Oblivion Community Center. If you're deep into Phoebe Bridgers then Hutson will be a familiar face; she also produced his new song. "Northsiders" is very much focused on the personal but referencing first names and highlighting the everyday makes the listener feel like they were a part of it too, reminiscing about the same memories with the shared welcomed tinge of sadness.
This essence of togetherness was captured while watching him live at London's Shepherds Bush Empire on the 11th May as warm up for Better Oblivion Community Center. Hutson was the only support act which created a really casual atmosphere as though the audience was there to watch the band hang out. As though the audience was there to hang out with the band. During his set, Hutson maintained seated with guitars and microphone, telling humorous tales in between songs (things such as the origins of "Get The Band Back Together Again", a song about a friend back home who was in a band- which was dedicated to practicing in a garage but never played live- and forced by the members to choose between progressing with his office job or staying in the band.) while live illustrations by artist Chris Riddell were projected onto a screen either side of the stage (these began before the set and continued throughout Hutson's and Better Oblivion Community Center's performances, interpreting each song in cute black and white sketch form), adding another sentimental value to the music.
Covering important ground
I tried cocaine in my cousin's house
Yeah I'm probably addicted now
The things that children lie about
I didn't notice it was getting late
You offered me a place to stay
You live up in the palisades
You tell your folks you ran away
Besides you're a Northsider now
Nothing's going to change it pal
"Northsiders" was released in March, the first of new material to be taken from a forthcoming album, and its whimsical calm and Elliott Smith ambience come as no surprise. The simplicity and familiarity, however, make it something that can be continuously revisited with the same reaction, like a child sitting cross-legged on the floor by one of their old relative's feet and looking up at them attentively. "Tell me, grandpa, about that time when…"
The memories recited in the song don't amount to anything other than the solid understanding that they're in the past. "It's crazy how things shake out sometimes," Hutson sings at the end in the same tone as the rest of the song. "Nothing's going to change it now." We all know this emotion: Remembrance for bygone days that suddenly appear in the forefront of our mind, which is likely why, honest and light-hearted, his words can feel so real to us as well.
Stream: "Northsiders" – Christian Lee Hutson
— — — —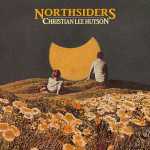 Connect to Christian Lee Hutson on
Twitter, Instagram
? © Gus Black
:: Today's Song(s) ::
:: Stream Christian Lee Hutson ::