Foals' "Exits" doesn't rehash the old Britrock ethos, but charges it with something evolved and expresses a deep feeling of powerlessness – being boxed in and surveilled with no recourse.

— —
Foals are one of the few britrock groups in the post-punk revival mold that's still prominent in the alternative scene. I'm far from the first person to point out that guitar driven music has seen a precipitous decline, with former titans like Franz Ferdinand fading to second-class status and more guitar groups adopting the flavors of Imagine Dragons and AWOLNATION. Even the Arctic Monkeys's latest offering was a grand departure from their roots, a change long coming since the days of Humbug and slick Josh Homme influenced production.
There's no objective reason to mourn this, of course. Still, when singles like "Exits" from Foals come around, I can't help but feel excitement at a broader palette of instruments, timbres, and musical ideas represented in music highlights.
Stream: "Exits" – Foals
---
It's not nostalgia, either. "Exits" doesn't simply rehash the old britrock ethos, but charges it with something evolved. The song starts with this crisp snare countdown that lands confidently on a swaggering beat. Drums and bass set the tone, an off-beat throbbing that sounds like an all black, leather jacket stride down a Brooklyn alley. Guitar punctuates at the end of each bar, the brash side eye at gawkers.
There's a seductive tension in the verse to "Exits" that seems to foreshadow an explosion, but that doesn't come the first time around. Instead we get a dynamic dip into this mellow pre-chorus with a swimming harpsichord-like plucked melody before emerging in a dynamic space just above the verse. I loved this choice. "Exits" feels like it's set to a low simmer, drawing out as much electric tension as possible.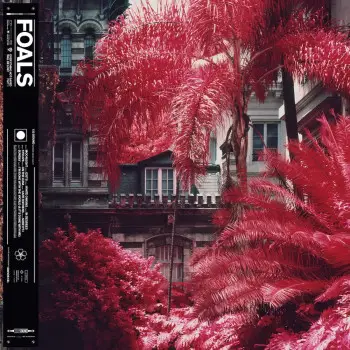 That swaggering beat doesn't abate for a second, and each time the verse comes around, or the chorus, there are new details to notice. In the second verse, for instance, you can hear deeply psychedelic background elements like a reversed synth stab or a quick guitar flourish.
When "Exits" finally does decide to release it's tension, it's as a slow burn, head bobbing vamp for a solid minute of the song's five minute runtime. We hear a cascading drum fill that in any other context would be explosive, but the song's mixed so that the fill stays in the background. It's a comma rather than an exclamation mark.
Lyrically, "Exits" confronts a few disparate but related phenomena. In the song, frontman and lead singer Yannis Philippakis sings,
Now the sea eats the sky
But they say it's a lie
And there's no birds left to fly
We'll hide out
Oh, the weather is against us
Houses underground
And flowers upside down
In our dreams
A clear reference to climate change and specifically rising sea levels, Philippakis also takes a shot at deniers. In an interview with Q Magazine, Philippakis talks about tech billionaires buying bunkers in New Zealand, an ominous foreshadowing of how they view other humans that may be affected by ecological disaster.
But aside from the concrete, "Exits" more broadly expresses a feeling of what I'll call existential claustrophobia. A deep feeling of being boxed in and surveilled with no recourse pervades the song. It also reflects that theme musically – with no place to release the tension of its lurching beat and slow burn ethos, "Exits" simply vamps until an eventual end.
All of this is to say nothing of the music video. Directed by Albert Moya, the film focuses on a man and a woman trying to escape something sinister. In most cases, they seem to be agents of a sadistic bureaucracy of older men. The film occasionally cuts to them in suits, sitting in what looks like a legislative building, jeering with each other any time the protagonists suffer.
The music video also makes use of two contrasting setpieces: wide open wilderness and claustrophobic industrial spaces. Both share one quality though, that of being utterly vulnerable and without help. Whether it's running haplessly through an icy landscape or drowning in a sealed container, "Exits" does not let up on grim, closed in images of helplessness.
While I don't believe that the tune is entirely fatalistic, it nonetheless expresses a confusion and powerlessness that many young people feel right now. For that reason and that sexy swagger, Foals have put out a terrific single in anticipation of their upcoming Everything Not Saved Will Be Lost – Part 1.
Stream: "Exits" – Foals
— — — —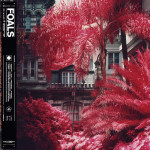 ? © Alex Knowles
:: Stream Foals ::