After almost 20 years of no new music, Semisonic return with their honest and uplifting EP 'Your Not Alone' during a time where we need it the most.
— —
Breaking their near 20-year hiatus, legendary band Semisonic reunite for the release of their latest EP You're Not Alone, capturing the essence of Semisonic's signature sound through five nostalgic tracks. Formed by Dan Wilson, John Munson, and Jacob Slichter, the three-piece band have been pushing boundaries through their tasteful songwriting since the mid-90s, releasing their debut EP Pleasure in 1995. Their sophomore album Feeling Strangely Fine included the hit single "Closing Time," an undisputed classic that would go on to receive a Grammy Nomination for Best Rock Song.
Following their highly successful third studio album All About Chemistry, Semisonic went on a lengthy hiatus of almost 20 years, in part due to various band members solo projects as well as the fast pace of life, ending on good terms and continuing to perform together from time to time throughout the past two decades. Their massively-anticipated return would come earlier this year, 19 years after the release of All About Chemistry.
Written during a time of confusion and societal unrest following the 2016 US presidential election, frontman Dan Wilson began writing music to lift people out of darkness and serve as a compelling reminder to society that you're not alone.  To the delight of fans and listeners across the globe, Semisonic announced their forthcoming EP back in June of 2020 with the release of anthemic lead single "You're Not Alone," a certifiable banger driven by infectious guitar lead lines and a sentiment that leaves the listener feeling warm and fuzzy. This was followed by tasteful track "All It Would Take," a track similarly optimistic in its message and complemented by a charming lyric video created by Wilson himself. Opening with simple arpeggiated piano chords, the song carries a feeling of hope and purpose, speaking to the idea that every one of us has the power to change the world for the better, and that all it would take is "one voice, one light, one hand."
Moving forward, energetic pieces "Basement Tapes" and "Don't Make Up Your Mind" do a standout job of carrying the record forward, with guitars championing a dark, grunginess that feels like a throwback to the '90s rock era and has become a trademark Semisonic quality. Concluding on a slower gem, "Lightning" brings the tracklist to a close in a truly classy way, echoing with a timeless universality.
Now, with the full five-track EP finally released to the world, audiences couldn't be more excited about Semisonic's return. 
Filled with instant classics, You're Not Alone is everything we could have hoped a new Semisonic record would be. Perhaps it's down to the fact that this is the band's first release in 2 decades but there's a pervading sense of nostalgia that all five tracks on this latest record seem to resonate with – like taking a trip back in time to a place where songs could just be songs that left you feeling good. This is an EP with a much needed uplifting message, that's charm lies in its honest storytelling abilities which bring out all the layers for listeners to enjoy and relate to.
Atwood Magazine had the pleasure of catching up with Semisonic's Dan Wilson to chat about the record!
Listen: 'Your Not Alone' – Semisonic
A CONVERSATION WITH SEMISONIC
Atwood Magazine: So, you've obviously had and continue to have this amazing career in addition to enjoying incredible success with your bandmates, but I guess the question that a lot of fans probably have is: after almost 20 years of no Semisonic releases, what inspired you guys to put out new music now?
Semisonic: Well, we have been friends and kept really close touch this whole time, there's never been a falling out, a problem or anything like that. I had a hard time from 2003 or so however, I was working on a solo record of mine called Free Life with Rick Rubin, and during that period I kinda lost track of what it took to write a song for Semisonic. Every year or so, I kept trying to write a song for the band and even though I was writing with other people and it was going great, the songs I was writing for Semisonic were either not turning out that great, or they were really good but they didn't sound like the band; I don't know why.
Meanwhile, the guys and I were staying in touch, spending time together and every year or so we would perform in some sort of fundraiser just to be able to play together. I didn't really write a good Semisonic song until like early 2017, and it's crazy because it took the longest time and I had so many things going on at once. It was just like I could write a good song for anybody except my band.
That's incredible. Do you think that was down to nailing that super-specific Semisonic sound and style, or do you think it had to do with something else?
Semisonic: I think it had to do with a lot of things; the first turning point was in early 2017. I had a meeting with Liam Gallagher and his manager; they came to my house and we sat and talked about music and I played them a couple songs I was working on. I'm such a big admirer of Liam; I got really excited and wrote 4-5 songs that I thought could be a starting point for something that him and I could do together. After a couple of weeks, I sent them to England and they replied quickly saying: "oh sorry, we're done with the album we don't need these songs right now." I was shocked because it literally had been 14 days since I saw them and we talked about it.
There was one of them in the batch that I was listening to a lot and I started thinking about how it sounds like a Semisonic song. It was kind of greedy and kind of optimistic at the same time, it rocked really hard but it was warm in its emotion. I started thinking that maybe I'm onto something, got excited and wrote about 5 other songs in that first half of 2017. I sent them to John and Jake and they loved at least three of them; and they're a tough audience. Then we were sort of back in business.
Watch: "You're Not Alone" – Semisonic
I remember listening to your breakdown of "Closing Time" on Song Exploder and I remember you describing that as kind of a melancholic street corner busking song played super loud, and I loved that! It really seems like you've captured that essence of Semisonic in the latest record and that's awesome. Speaking of the latest record, you've just put out a couple songs and I've been listening to them on repeat; tell us about the title track "You Are Not Alone" and why you decided to lead with that one?
Semisonic: I'm surprised by that one, when I wrote it I was thinking about the world at large; politics, environment. We were two years into the Trump presidency and I found that to be a relentless bummer; American politics were making me feel super isolated. We were immersed in that negativity and that sense of losing a gigantic contest to someone who is obviously wrong and it was just so weird. I wasn't feeling like getting super political but I really wanted to write something that would almost counteract that vibe. I didn't want to write something that would tell people how to vote or what they ought to do different. I just wanted to address that feeling of isolation and basically the feeling of "is it me, am I the one who's got it all wrong?" When I wrote the song I had all that in mind and interestingly enough now it feels even more relevant.
Definitely, I also believe it's more relevant now than ever with this ongoing pandemic, and speaking of that, has COVID-19 had much of an impact on Semisonic's music and your songwriting?
Semisonic: Well, I have a new batch of songs I'm working on for Semisonic and one of them is almost the opposite of "You're Not Alone," it's like "I really feel alone right now" and I think a lot of artists have to work these strange emotions of this time into their songs. Once I remembered that thing you quoted from Song Exploder about "melancholic busker songs played super loud" . . . since cracking that code I'm enjoyably full of ideas about Semisonic so the next time the three of us get together I'm sure we'll do a bunch of recording. I think I have about 8 song ideas and if I have the pressure of a session coming up, I usually finish a whole bunch so there are a lot of things to try.
And I guess if we're all isolated, we're all unified through that isolation, which is why I think confiding in music is one of the best things people can do right now. So, your second single off the EP "All It Would Take" came out just a couple of weeks ago - at the time of this interview - and it feels like it's possibly the most uplifting one on the record in kind of this really sentimental way. Could you describe to our readers what the story and idea behind that song was?
Semisonic: Well, "All It Would Take" came from an experience I had that was really inspiring, I watched a movie about the women rights and education activist Malala and just found that film to be really inspiring. I was in London at the time and I have a friend who has a studio there. It was Sunday and I just had this idea for the song; I went into the studio and just worked on it till it was done, I felt really good about it and then I sort of forgot about it for maybe 2 years. Then, when Semisonic was in sessions in 2018 working on these songs, I almost hesitantly showed "All It Would Take" to John and Jacob. I wasn't sure if it was right for the band, but they were super excited and into it. I had this piano part and Jacob asked me to let him replace it with a much simpler piano part and it made a huge difference. I love how it turned out and I'm really happy with the song. I almost didn't show it to the guys so I'm glad they were so into it.
So, taking a step back now to discuss what you've been up to these past 17 years. Obviously you're a Grammy-winning songwriter and you've probably written with every artist other the sun: Adele, Dixie Chicks, Chris Stapleton, the list goes on and on … Is there anyone who you haven't worked with already but you'd like to?
Semisonic: Well I haven't worked with everyone but I've been lucky. Maybe there was a time where I might have had some wishlists about who to write with but I've generally written with most of them at this point. A couple of the people that I wish I could write a song with, I don't even really know if it's going to be a thing. For years and years, I wished that I could have collaborated with Joni Mitchell but I don't think of her as much of a song co-writer; she's 100% there. And I don't even know if she's in good health right now but she's someone that I admire almost more than anybody. Prince would have been another and certainly Paul McCartney as well.
What do you think it takes to work as a musician on the level that you are now?
Semisonic: I love that question. I don't think I could answer it; one thing that I've always been able to do is, if I'm collaborating with someone, I'm just super into it. It doesn't matter if they're just getting started or if they're really established and well-known, for some reason, I've always had this tendency of never thinking "oh I wish I had someone else in the room instead of this person." I'm always really happy with who I am in the room with. That has at least given me the chance to, first of all, enjoy my life, but also to really engage in whatever ideas they think are good; that's important. You can't compel someone to like something that they don't like, I learned that in one of my earliest proper co-writes with Carole King, who to me was a childhood legend.
She showed me this funny thing where I would show her a verse for a song and she would go "ok how about this for the next section" and she would instantly play something on the piano. If I was hesitant, she would go "ok how about this instead" and she would do something completely different but amazing. It never took us more than two or three tries for her to come up with something that was insanely good, and I felt like that willingness of hers was fascinating.
Do you think that collaborating through songwriting is your preferred way or do you sometimes prefer to knock out songs on your own; do you have a preferred method?
Semisonic: Well, writing with somebody else is more fun, cause people are fun, and artists are weird and great. I love hanging out with musicians but I don't think I have a strong preference between writing with someone or on my own. I almost feel like it's such as different experience. Writing alone can be kinda sad and it's almost like time stops and you get in that thing called 'flow' where you don't know who you are and are sort of one with the ideas. That's a priceless experience I hope every artist can have. On the other hand, however, banging it out with somebody else is brilliant; laughing at their ideas and trying something and having them say "that's terrible" back at you. When you're co-writing with someone you love, even a failed song is an enjoyable experience.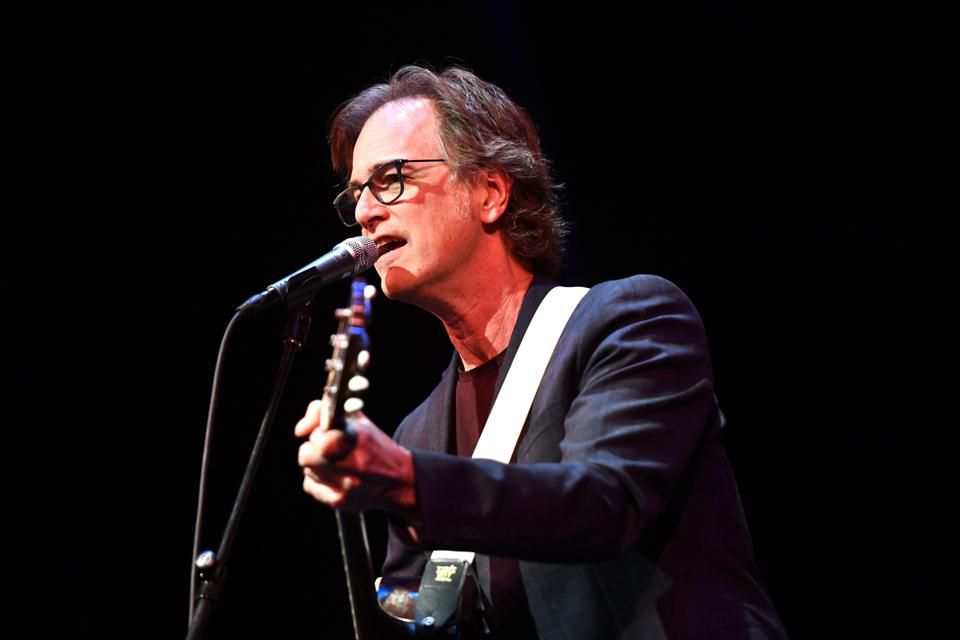 And when you write songs in a collaborative environment, I guess everyone has their own process, but do you typically start with a melody or lyrics? Do you follow a certain process or is it more fluid for you?
Semisonic: I think there's a bunch of different ways for songs to happen, and it's good to be kinda ready for them to happen in whatever weird way they choose to come. Personally, for "You Are Not Alone" for example, early in the writing I had the guitar part and then I sang the topline, and because that sounded good, I knew that that melody fit with the English language. That gave me confidence because sometimes you can come up with a melody that just doesn't fit the English language for some reason and you can't think of words for it. In this case, it worked and I felt very confident to pursue that. Other times it's more like: "here's a title I believe would be a funny thing to write a song about," or "this is a thing that's happening so I'll write a song about a certain person that I know." In that case, I just have to think of a way to express how I feel, so it comes in many different ways.
And having been songwriting for decades, has the way you've been thinking about writing songs changed at all?
Semisonic: It might have. I wrote my first properly good, complete song when I was about 30. I had written things that had worked and things that were good, but that's when I wrote the first song that I felt like it could stand on its own feet without my help. At that point, I actually remember thinking "I did it," and then I had the crushing experience of it being really hard to write another song for a while. That went on for many weeks, and I realised that I was never going to sort it all out, get the secret, and just be cruising for the rest of time. I realised that I had to be making it up the whole time, and that has never stopped.
The remaining three songs on the EP are all brilliant as well, do you have a personal favourite?
Semisonic: Well, I like "You're Not Alone" a lot, I didn't think of it as a single but I'm glad that it is, makes me feel happy. I feel most joyfully connected to "Basement Tapes" as well, it's kind of like the story of being in a band and I like the idea of doing a super short autobiography in music and that really encapsulated my early van touring days. I wrote it with two collaborators of mine and close friends here in LA. We had the tiniest thread of an idea, there was not much going on, but once we hit that funny autobiographical vibe they just brought it out of me which was really good.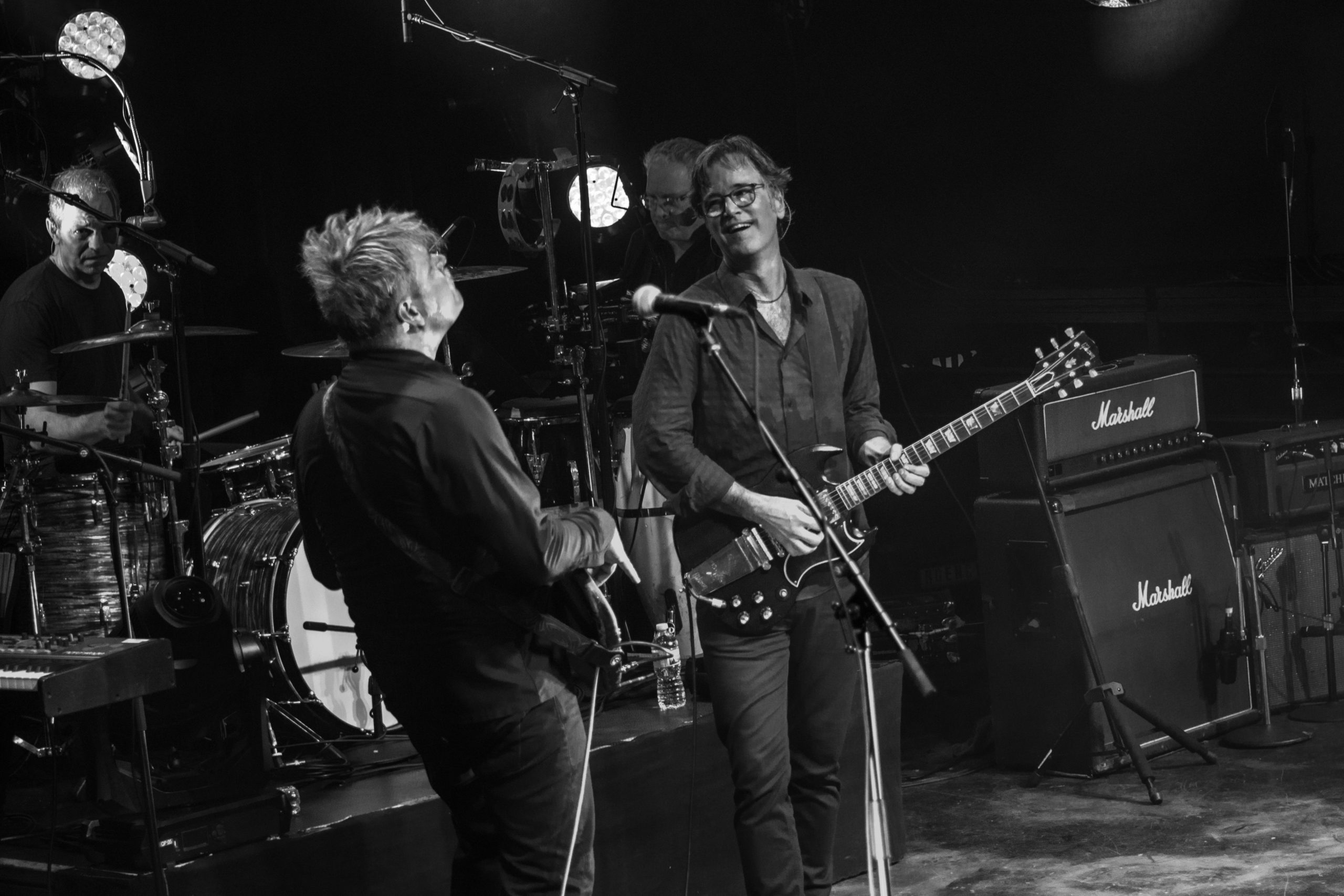 So, we can't do this interview without mentioning "Closing Time", that song is probably as old as I am and is still reaching new audiences. That must be a surreal feeling, were you surprised at the time about how much impact the song had? Or did your label sit you down and tell you that this was going to be big, so you had that expectation?
Semisonic: So, when Semisonic turned in Feeling Strangely Fine to our label, they rejected it. They said it didn't have any singles, and it's now completely the same as it was when we handed it in, we didn't change it. They just didn't hear it, and I thought they were totally wrong, but I was willing to try out more songs. My manager, Jim, however, was like "no don't try more songs, you'll have to beat 'Closing Time' and 'Singing In My Sleep' and 'Secret Smile'" and I was like "well I don't know if I can beat those songs." So we decided to wait them out. We were kinda crushed from that response that the label gave us; we were not feeling super hopeful.
A couple of weeks before "Closing Time" came out, however, this new head of radio promo at the label had a meeting with us while "Closing Time" was already being played out by radios across the states. She told us: "'Closing Time' is going to be huge, how does that feel?" and I was like "I don't know if it's going to be huge … I don't feel anything about it" and she said that it was obvious. She was absolutely right, and I had no idea! If someone told me that 23 years later it would still be on the radio and it would still get played at parties and bars I would not have believed that. I knew it was a good song and I played it for my lawyer back then and he said: "wow Dan you've finally written a song dumb enough to be a hit." [laughs]
That's hilarious! Though I guess your lawyer's off the Christmas list!? By the way, to go on a slight tangent, I love your series Words And Music In Six Seconds. What inspired that and how did that come about?
Semisonic: When I was first getting into social media, I came upon a series on Vine by a screenwriter named Brian Koppelman, who's got a TV show called Billions. He had this thing called "scriptwriting in 6 seconds" or something like that, and every day he would give some short piece of advice about writing movies. I thought it'd be a cool thing to try for songwriters, so I tried that and got really excited. I did a lot of them in the first year, switched them over to Instagram and Twitter, and did a lot more, and now it's just becoming this thing that I really care a lot about. I'm just sharing my thoughts and trying to say the shortest possible thing that can be the most helpful to a songwriter or an artist.
That's amazing! For our last question, what advice would you give to aspiring songwriters or just any creatives wanting to follow in your footsteps?
Semisonic: Well, I guess that I would say three things. I would say, find your creative community, don't wait to meet the biggest gatekeeper in the world that is one day going to let you into the magical castle. Second thing I would say: it's about having a practice. People talk a lot about novelists who are famously getting up early in the morning and writing for 5 hours and then they go about the rest of their day. Maybe songwriters are the opposite; maybe they do their day job or anything else they have to do, and then they have to put in their 5 hours at the end of the day. Whatever it is, you just have to find that practice that is something you can repeat.
That's where pleasure and skill come from. The last thing would be, find ways to train yourself to believe that you're always going to have another idea later. So if you're in a session and someone is like "who's got a start for a song," just show them your best idea. Why? Because in a couple of years you're going to beat it 50 times with other great ideas. So no idea is so precious that you can't use it today, so use your great ideas right away.
— —
? © Steven Cohen
:: Stream Semisonic ::
---