Every Friday, Atwood Magazine's staff share what they've been listening to that week – a song, an album, an artist – whatever's been having an impact on them, in the moment.
This week's weekly roundup features music by Edwin Arzu, BATHSHEBA, Isaacjacuzzi, The Trusted, SUAD,Divine Astronaut, Lauren Lakis, and Will Joseph Cook!
— — — —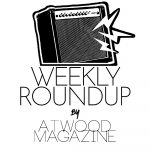 — —
:: "Euphoria" – Edwin Arzu ::
True to its name, "Euphoria" is the kind of song you want to physically swim through: An immersive experience that is as hauntingly delicate as it is enchantingly ambient. In the five years that I have personally known Edwin Arzu, one thing that has remained true of his art – whether he was going by James Scott, or his given name –  is an uncompromising vulnerability. This powerful quality comes to the fore in the artist's second track as Edwin Arzu: "Euphoria" is a soulfully stirring blush of alt-R&B perfect for the long, hot summer daze and nights ahead.
"I wrote 'Euphoria' in a time where I noticed we don't enjoy the moment: We think too far into the future and forget the feelings that brought the moment together," Arzu says. "Why not enjoy the experience and see where it goes? All we have is the moment, 'cause perfect doesn't exist."
An artist at his core, Arzu has long found inspiration in existence, understanding, connection, and being. His 2016 project 'forest.' (released as James Scott) embodied this ethos, as have his successive singles. After rebranding and reintroducing himself as Edwin Arzu in February, May's "Euphoria" release captures everything there is to love, admire, and appreciate in Arzu's work. A poignant, reflective pool of keys and synths lay a tender base for his intimate vocals ache, echo, and shine. He sings with a cool drum kit at his side and a poignant weight in his heart. An engulfing, tastefully minimalist soundscape surrounds both his words and our ears, inviting us deeper into this new world of brooding wonder.
I like you from before
I like you for Euphoria
I like you from before
I like you for Euphoria
I like you for you
I like you for you
We keep going, pushing
Movin like we're on a riptide
On a riptide floatin, motion
Body motion pedal shooting
Down into the ocean
Feeling weightless, moving floating
You know we ain't going
we ain't going
I've been waiting for the time
I could rip my wings off
Just to touch your flame
Poetic and touching, "Euphoria" inspires us to dwell in the present – to reel our minds back to the now when we find ourselves drifting too far into the future or past.
Introspection has a new soundtrack.
:: "Hit 'N' Run" – BATHSHEBA ::
My living room turns into its own club whenever BATHSHEBA's "Hit 'N' Run" comes on. An electric experience, the 21-year-old Copenhagen native's third song stacks catchy lines on catchy beats and sweltering melodies. It's not just got hit "potential"; it's already stolen mine and many other hearts.
BATHSHEBA doesn't shy away from intensity; she leans into it with all her might, embracing a range of highs and lows throughout a track that refuses to sit still or let things be still. Her voice is expressive, evoking the struggle and strain of familiar romantic entanglements and tethered heartstrings.
And yet, there's no single instrument or aspect of "Hit 'N' Run" that truly shines brightest. Some are sure to gravitate toward BATHSHEBA's vocals, whilst others may soak in her massive, propulsive bass; others still may lose themselves in the chorus' unapologetic bombast. When isolated, each of these separate nuances reveals a young, polished artist committed to excellence; put together, they make BATHSHEBA truly unstoppable in her moment of upheaval. "Why do I give you love?" she cries on repeat, a litany of electronic and organic sounds coalescing around her. In another artist's hands, this song might not stick; there's so much happening, and it could be hard to arrest a room with that kind of buzz. Such is not the case with this commanding Danish upstart: For BATHSHEBA, "Hit 'N' Run" is her shooting star, and she should ride it to the heavens.
:: "Voices" – Divine Astronaut ::
Divine Astronaut's new single speaks about those persistent voices that worm their way deep into your head. The aptly named "Voices" blends the duo's love for dark, electronic music and their more guitar-driven alt-rock sound, creating a distinct and unique release unlike any other. The strikingly haunting visuals accentuate the chilling and mysterious ambiance of the track, creating an almost hair-raising result. Filmed at Dracula's Bran Castle in Transylvania, Divine Astronaut clearly don't hold back when it comes to the delivery of their musical manifestations.
Divine Astronaut is a collaboration between singer Livvy Holland and producer Moonhead. Inspired by the likes of '90s electronic artists such as Portishead and Enigma, the duo has prevailed in establishing an unmistakable sound, setting the tone for their upcoming album, Made Not In Berlin.
:: "We'll Be Fine" – Lauren Lakis ::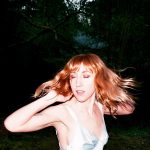 Dream-pop/shoegaze artist Lauren Lakis unveils her latest offering "We'll Be Fine." The new single features clashing guitars, echoing vocals, and haunting soundscapes contrasting the song's message of hope. Lakis reveals, "As we've gone through this pandemic, it's become a sort of love song to humanity, a ballad of hope. We've been given a unique opportunity to pause and go inward, where shadow exists alongside light. There is fear and grief and uncertainty, but ultimately I have faith that we will be fine, maybe better than "fine" if we choose."
The Los Angeles based artist creates emotive, poignant, raw releases inspired by her unique world experiences. "We'll Be Fine" is the first single off of her highly anticipated full-length, Daughter Language, set for release later this year.
:: "Ooh Lord" – Isaacjacuzzi ::
The mix of sun, sand, music, and ocean views bring many of us to that happy place. In "Ooh Lord," Seattle-based artist Isaacjacuzzi evokes that laid back feeling of summer in his latest offering.  A chilled out trap meets reggae tune, "Ooh Lord" features layered vocals and calypso inspired soundscapes. The track explores the joy and lightheartedness many of us feel when we first fall in love.
Isaacjacuzzi burst onto the scene in 2017 and has since developed a fervent local fanbase. Working with producer Royce David (Lil Mosey), Isaacjacuzzi effortlessly blends genres of hip-hop, R&B, electronic, and reggae. "Ooh Lord" is off of his 14 track album Till It's Over, available worldwide.
:: "The Door" – SUAD ::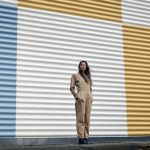 There's a reason Suad Khalifa's musical project was named an "artist to watch" three years ago: SUAD absolutely rocks. The Finnish act made a quick name for herself with 2017's The Call EP, and now she's returned to the fore with "The Door," the lead single off her upcoming debut album. An uplifting, cathartic enchantment, "The Door" opens up a world of hope and possibility, with SUAD sounding as confident and magical as ever.
Place your feet between the door
Hold it open until I fall
And the streetlights, they're all off
And they whisper
You have this all
Bustling and magnetic, this is the kind of track that takes grey skies and makes them feel blue. SUAD's poetry is direct and full of feeling; she rouses our spirits with a call to rise and believe in ourselves. It's inspiring, impassioned, and organic – all the qualities we fell for three years ago, now with just a little more finesse. SUAD deserves a place on all up-and-coming radars – her art is special, breaking down barriers between cultures and worlds to speak to all of us in different, but equally meaningful ways.
:: "The Innocent" – The Trusted ::
UK indie-rock band The Trusted release their new single "The Innocent." An honest admittance of their young and reckless days, the four-piece acknowledge their mistakes while entering a new stage of their lives with more experience and awareness of the big, wide world. A song we can all relate to, The Trusted deliver their candid message through lively instrumentation, animated melodies and raspy vocals.
"The Innocent" brings to mind the likes of The 1975 and Blossoms, displaying a similar essence of vibrancy and brilliance. The band share, "Our music is all about feeling; everything we write means something to us, whether it comes from a happy place or a sad place inside of us. We want people to 'feel' our songs." If "The Innocent" is anything to go by, then The Trusted have a promising future and we're excited to see what's next.
:: "Driverless Cars" – Will Joseph Cook ::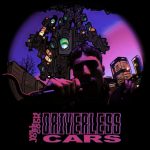 Though it's been a few years since his memorable debut LP Sweet Dreamer, British pop artist Will Joseph Cook has released a handful of singles over the past few years. His first of 2020, "Driverless Cars," feels like a warm "welcome back" to his early sound with a deeper sense of assurance, as well as exciting new hooks and intricacies.
In addition to being a token summer car ride song, "Driverless Cars" also, intentionally or not, captures some of 2020's uncertain feelings— buckling in as best we can, and readying ourselves for the ride.
I don't know what I want
So I walk into the dark
I feel like one of those things
Those driverless cars
— — — —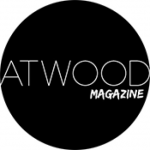 :: Weekly Roundup ::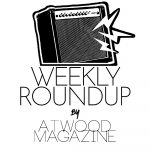 ---
:: This Week's Features ::
---